Taking antibiotic after sex cuts STIs by two-thirds, 'DoxyPEP' study finds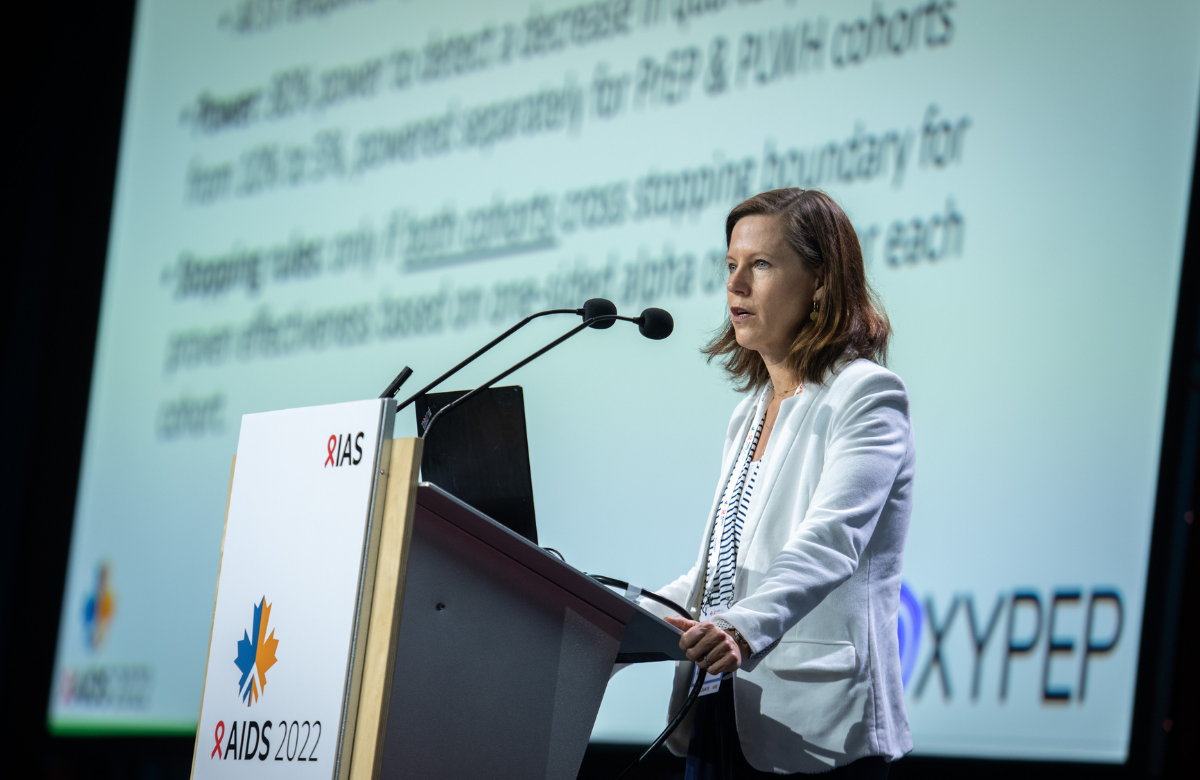 A US study that provided gay and bisexual men and transgender women with the antibiotic doxycycline to take after condomless sex was stopped a year early because of its high efficacy in preventing sexually transmitted infections (STIs).
This study was presented to the 24th International AIDS Conference (AIDS 2022), being held in Montreal, Canada, and virtually this week.
The DoxyPEP study examined the incidence of gonorrhoea, chlamydia and syphilis in 501 people. Two-thirds of participants were given doxycycline to take after sex (post-exposure prophylaxis – PEP) and the study found it cut the risk of STIs by 66%.
The study recruited 327 HIV-negative people using PrEP (regular medication to prevent HIV) and 174 HIV-positive people, aged over 17 and born male, in Seattle and San Francisco. The participants had to have had at least one of the three STIs in the previous year.
The average number of reported instances of condomless sex was just over seven a month, and adherence to doxycycline was good, with 87% of condomless sex protected by it.
Efficacy in the HIV-negative participants was 66%; there were 82 STIs detected in the control arm and 61 in people taking DoxyPEP, despite there being twice as many people in the DoxyPEP arm. Efficacy in the participants with HIV was 62%.
Using antibiotics in this way often raises concerns about drug resistance. Doxycycline was chosen as it is cheap and has a relatively long half-life but is not often used to treat STIs. It is an antibiotic in a class called tetracyclines. About 20% of gonorrhoea infections diagnosed when people joined the study had resistance to drugs in this class. During the study, resistance in acquired gonorrhoea infections among those taking DoxyPEP nearly doubled to just under 40%. This level of resistance could limit the usefulness of DoxyPEP in preventing gonorrhoea, although it should not impact on treatment, as the drug used to treat gonorrhoea is in a different class.
The study was originally scheduled to continue until May 2023 but an interim review in May 2022 found that efficacy was so high it would be unethical to continue with the control arm.
---
ViiV Healthcare to give 90 countries access to generic injectable PrEP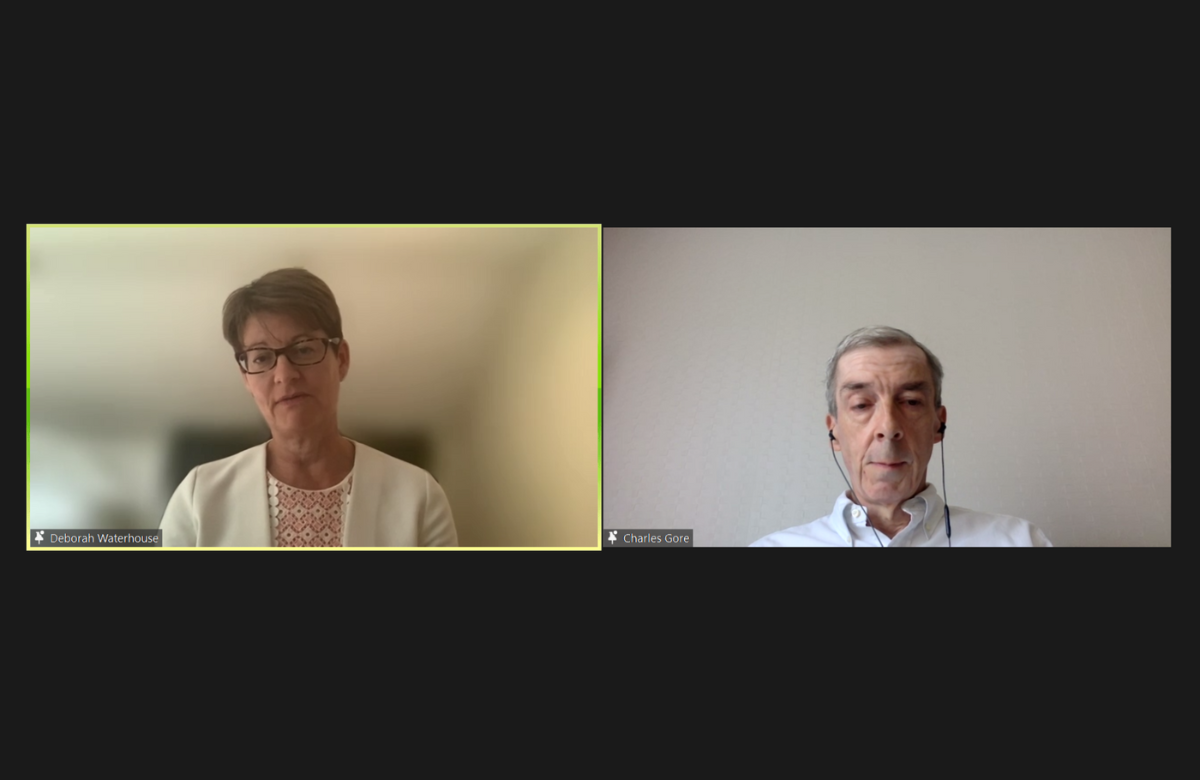 The pharmaceutical company ViiV Healthcare will allow 90 countries to access affordable generic versions of its bi-monthly injectable HIV prevention medication as part of a new licensing agreement.
A voluntary licence for the long-acting injectable cabotegravir has been granted to the Medicines Patent Pool, which negotiates with pharmaceutical companies for voluntary licences on priority drugs to increase access. The deal will allow low- and lower-middle income countries and all African countries regardless of income level to access affordable generic versions of the HIV prevention medication, used as PrEP.
However, it will take several years for generic producers to ramp up production under the agreement, which has been criticised for its broad limitations. Upper-middle income countries outside of Africa are excluded, leaving countries such as Thailand and Brazil unable to access generic PrEP injections.
UNAIDS welcomed the agreement but joined activists in calling for ViiV to lower the price to be comparable to that of oral PrEP.
---
Biktarvy may be most effective option for HIV and hepatitis B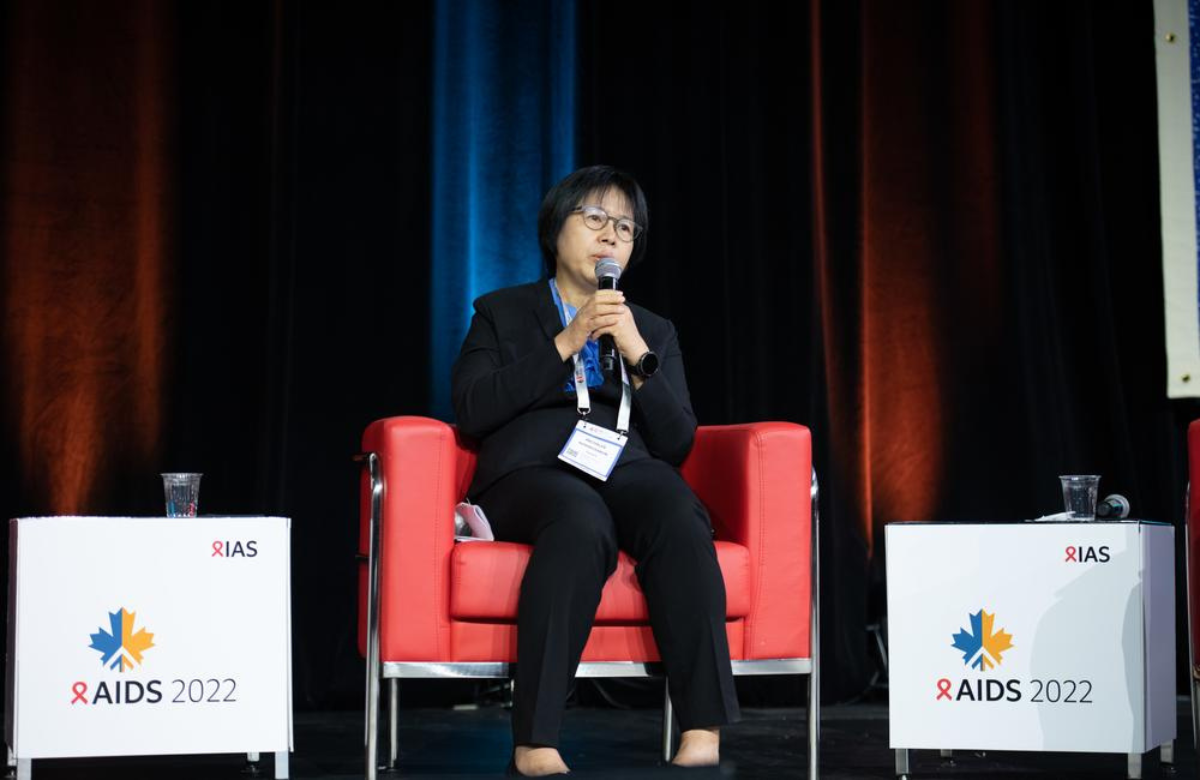 Although two antiretroviral drug regimens proved about equally effective at suppressing HIV, the Biktarvy combination pill (bictegravir, emtricitabine and tenofovir alafenamide) did a better job suppressing hepatitis B virus (HBV) in people with HIV/HBV co-infection, according to research presented at AIDS 2022.
HIV and HBV are transmitted by similar routes and many people carry both viruses. Certain antiretrovirals used to treat HIV are also active against HBV.
The ALLIANCE study compared Biktarvy, taken as a single pill once daily, versus dolutegravir plus emtricitabine and tenofovir disoproxil fumarate (FTC/TDF), taken as two pills once daily.
The two arms therefore differed in the integrase inhibitors they received (bictegravir or dolutegravir) and in the version of tenofovir they received (the newer TAF or the older TDF).
The trial enrolled 243 people with HIV/HBV co-infection, mostly in Thailand, China or Malaysia, who had not previously been treated for HIV or hepatitis B. Most were men and the median age was 32.
Both regimens were highly effective at suppressing HIV. At 48 weeks, 95.0% of people taking Biktarvy and 91.0% of those taking dolutegravir plus FTC/TDF had an HIV viral load below 50. HBV viral suppression was less common, and Biktarvy proved superior to dolutegravir plus FTC/TDF: 63.0% and 43.4%, respectively, had HBV DNA below 29 copies.
Among participants who were hepatitis B 'e' antigen (HBeAg) positive at baseline, 25.6% taking Biktarvy experienced HBeAg loss at 48 weeks, compared with 14.4% in the dolutegravir plus FTC/TDF group. HBeAg seroconversion was also higher in the Biktarvy group.
---
More evidence TAF plus dolutegravir leads to greater weight gain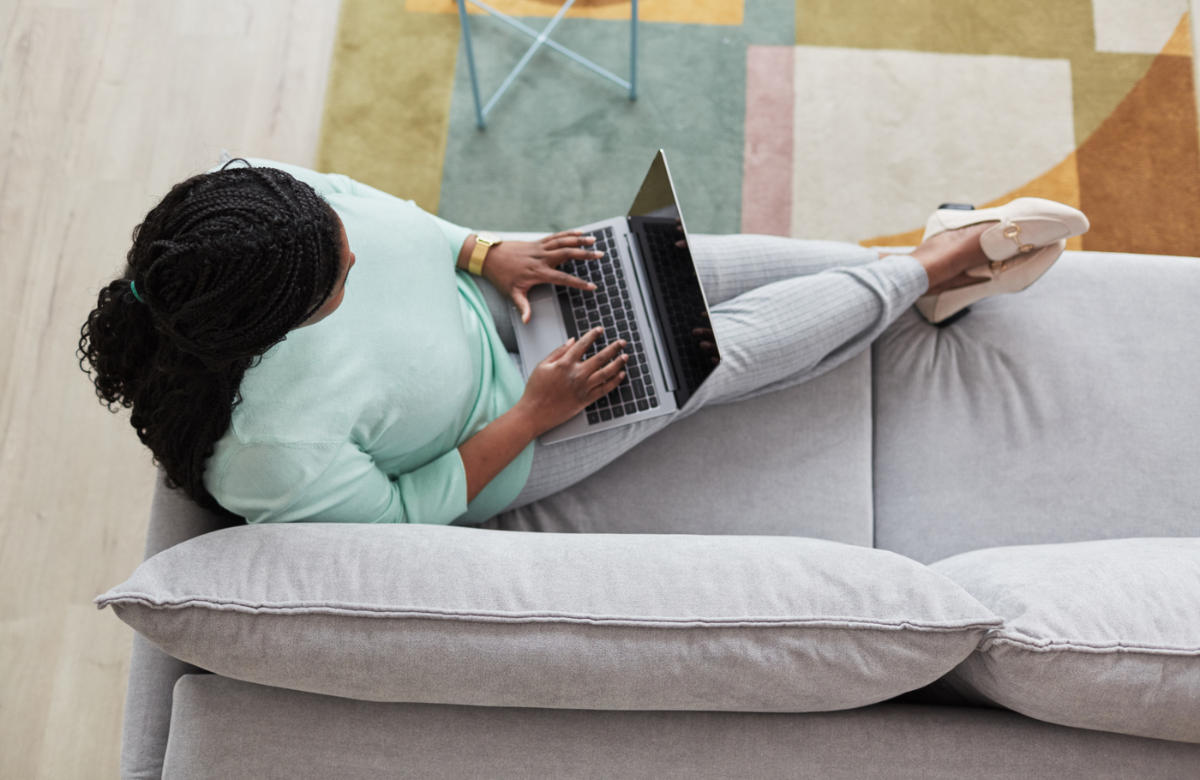 One in five women (20%) developed metabolic syndrome and just under half developed clinical obesity after almost four years of HIV treatment with a combination of dolutegravir, tenofovir alafenamide (TAF) and emtricitabine, final results of the ADVANCE study show.
In comparison, 12% of women taking dolutegravir, tenofovir disoproxil fumarate (TDF), and emtricitabine in the study developed metabolic syndrome and 27% developed clinical obesity. Men developed metabolic syndrome and clinical obesity at lower rates on both regimens.
The ADVANCE study was a randomised trial. We have previously reported on results at 48 weeks and 96 weeks, which showed that regimens based on dolutegravir were just as effective as those based on efavirenz at controlling HIV viral load, but which showed higher weight gain in people taking dolutegravir with TAF.
The new findings were presented as a late-breaker poster at AIDS 2022. After 192 weeks, people taking the TAF-containing regimen had gained just under 9kg, compared with 5.8kg for people taking dolutegravir with TDF and emtricitabine and 3.3kg for people taking efavirenz with TDF and emtricitabine.
The results underline the extent to which a treatment regimen taken by millions of people could lead to metabolic disorders and complications including type 2 diabetes, without regular monitoring of weight and metabolism.
The findings also highlight the substantial difference in the risk of weight gain between new and old formulations of tenofovir.
---
Healthcare providers can do more to raise awareness of U=U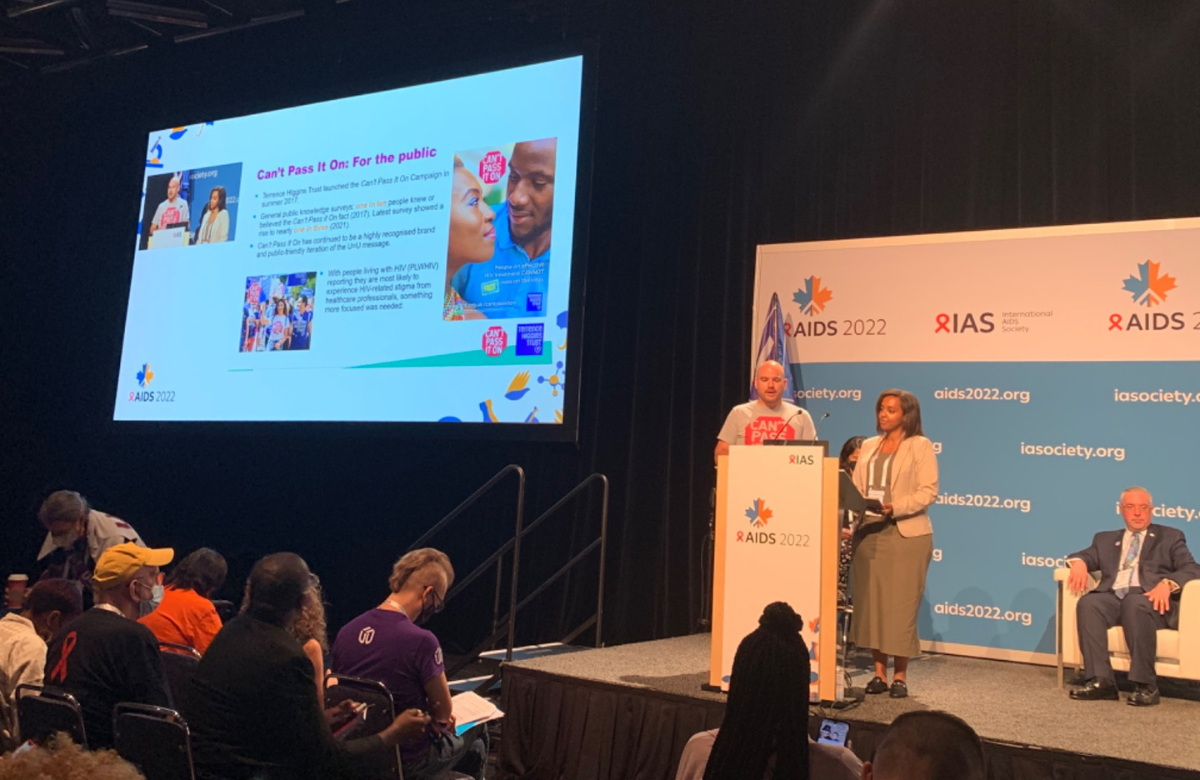 According to findings presented to AIDS 2022, there are still significant gaps when it comes to people living with HIV hearing about Undetectable = Untransmittable (U=U) and making sense of it.
Researchers, advocates and policymakers convened at a U=U Summit in Montreal to celebrate six years since the Prevention Access Campaign launched the U=U message, and four years since the final results of the PARTNER 2 study were presented at AIDS 2018. The PARTNER studies proved that there was zero risk of sexual transmission from a person living with HIV with an undetectable viral load.
However, the summit heard there is still work to do before the benefits of U=U can be fully realised by all people living with HIV. Healthcare providers have an important role.
A survey of almost 16,000 gay and bisexual men in five Asian countries found that two-thirds of gay and bisexual men were not aware of U=U.
A further survey of 3206 people living with HIV in seven cities in the global south also found low levels of U=U awareness and understanding. In six of the cities, over half of the participants did not understand the meaning of 'undetectable viral load'.
Presenting the findings of the second survey, Dr José Zuniga from the International Association of Providers of AIDS Care (IAPAC) spoke about the pervasive stigma in healthcare settings that prevents open communication about U=U.
The summit also heard from qualitative researchers in Canada who have worked with sexual health clinicians to understand the barriers to communicating U=U, and from the UK's Terrence Higgins Trust, which provides training materials to support healthcare providers to confidently communicate about U=U with their clients.
The Prevention Access Campaign urged countries to support the U=U message and incorporate U=U into national efforts to prevent, diagnose, and treat HIV.
---
Dolutegravir-based treatment highly effective in children and adolescents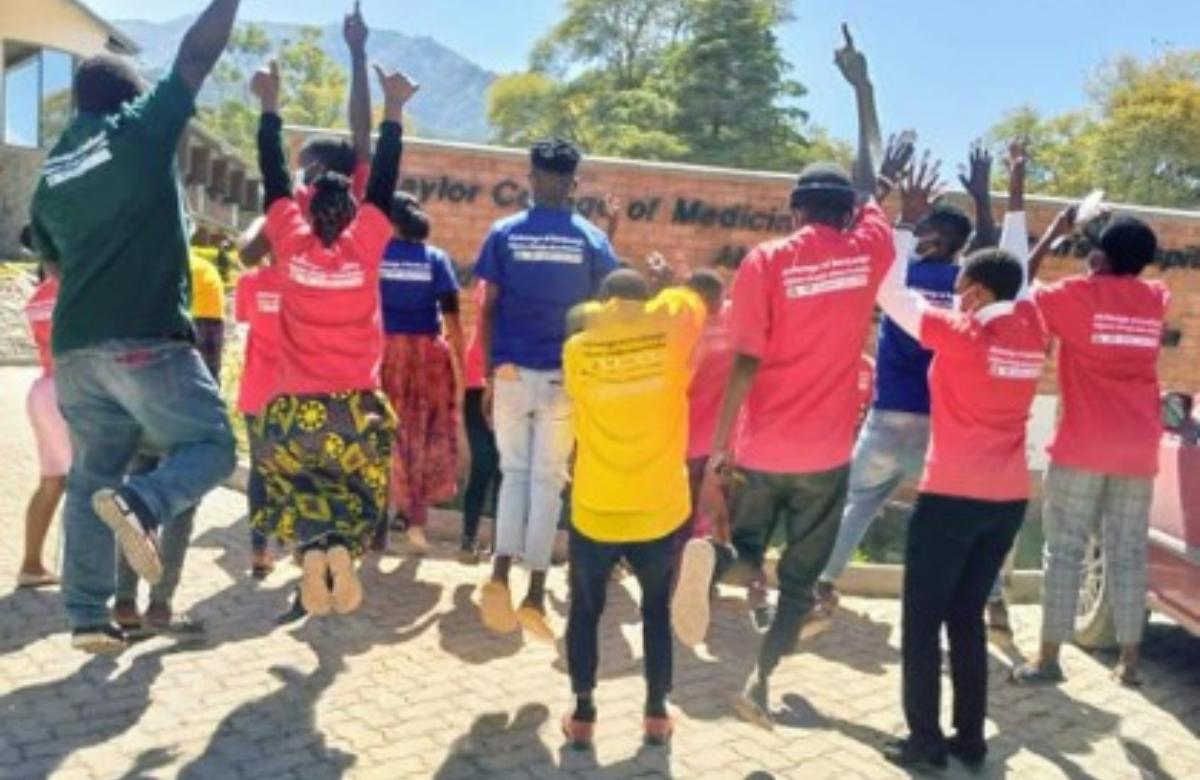 Dolutegravir-based treatment achieves rapid viral suppression in children and adolescents with HIV and the vast majority maintain viral suppression, real-world data reported to AIDS 2022 show.
Dr Jason Bacha of Baylor International Pediatric AIDS Initiative (BIPAI) presented results of an analysis of dolutegravir-based treatment at seven centres providing paediatric HIV care in six countries (Botswana, Eswatini, Lesotho, Malawi, Tanzania and Uganda) between 2016 and 2021.
Bacha presented results of an analysis of dolutegravir-based treatment at seven centres providing paediatric HIV care in six countries (Botswana, Eswatini, Lesotho, Malawi, Tanzania and Uganda) between 2016 and 2021.
The study reported on 11,799 children and adolescents. Fifty-six per cent were female, and the majority were 10 or older (39% were 10-14, 40% were 15-19). Only 2.6% were under 5.
More than three-quarters (78%) were taking dolutegravir after switching from a previous regimen. The majority (61%) took dolutegravir with tenofovir disoproxil and lamivudine (TLD); 32% took dolutegravir with abacavir and lamivudine, 5% with zidovudine and lamivudine.
Six months after starting dolutegravir-based treatment, 92% of participants had a suppressed viral load.
---
PrEP inequities have worsened in the US
PrEP inequities in the US – both in terms of race and geographical location – have not only persisted in the last decade, but have increased, according to research presented to AIDS 2022.
While PrEP pills have been approved for use in the US since 2012 (and PrEP injections were approved last year) there have been challenges scaling up access, especially for groups who have disproportionately high rates of new HIV diagnoses, such as Black and Hispanic men who have sex with men and people living in the South.
In order to determine if PrEP access was equitable, the researchers calculated a PrEP-to-Need Ratio (PnR), which is the number of people using PrEP divided by the number of new diagnoses in that group in the same year. The study used commercial pharmacy data to count PrEP users by US Census region from 2012 to 2021.
In all regions over the last decade, the PnR for White people increased much faster than for other racial or ethnic groups, indicating an inequitable gap in PrEP uptake. In regions such as the South, the PnR for all groups is lower than in other regions, indicating regional inequity across racial and ethnic groups.
---
Educating police on harm reduction can help prevent HIV and fatal overdoses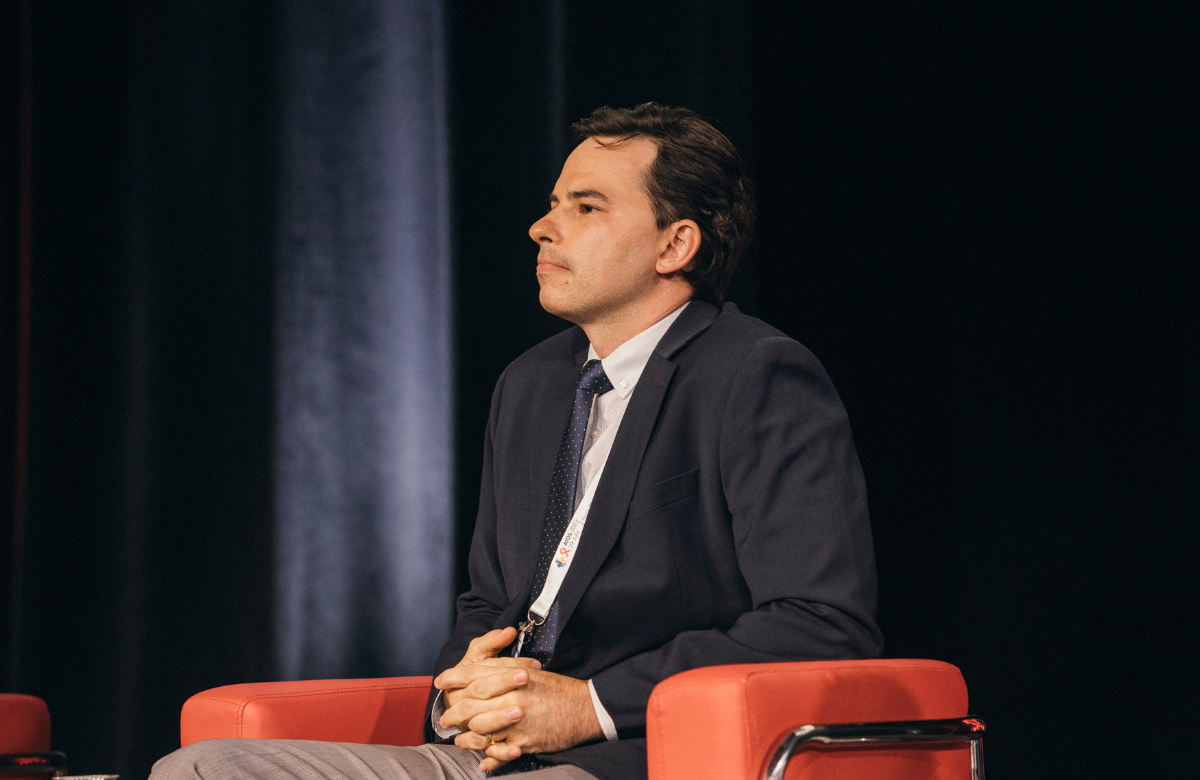 A police education programme in Tijuana, Mexico, has reduced arrests of people who inject drugs and is a cost-effective way to prevent HIV and fatal overdoses, according to research presented at AIDS 2022.
People who inject drugs in Mexico are frequently harassed and arrested by the police, who particularly target harm reduction sites such as methadone clinics to carry out arrests. Possession of syringes is often used as a reason for arrest – despite this being legal – and such arrests almost triple the risk of people sharing injecting equipment.
Proyecto Escudo (Project Shield) was devised to bring policing practices in line with evidence-based public health principles. In May 2016, 1806 police officers received training on topics including harm reduction, occupational safety, including how to avoid needlestick injuries, a change in the law which had decriminalised possession of small quantities of drugs, and basic HIV and hepatitis C epidemiology.
Police officers reported making significantly fewer arrests in the two years after the training. This finding was corroborated by data from a cohort of people who inject drugs, who were 68% less likely to have been imprisoned in the post-training period.
The researchers used modelling to estimate the impact and cost-effectiveness of the training on preventing HIV transmission and fatal overdoses. They found a modest but important impact on HIV transmission, with 1.7% fewer HIV infections two years after the training and 3.1% fewer HIV infections after ten years. The impact on fatal overdoses would be more substantial, with 9% fewer overdoses within two years and 14% fewer overdoses after ten years. They also found that while the training programme was expensive, its cost was offset by reduced spending on imprisonment – making the intervention cost-effective.
---
Scientific analysis from Clinical Care Options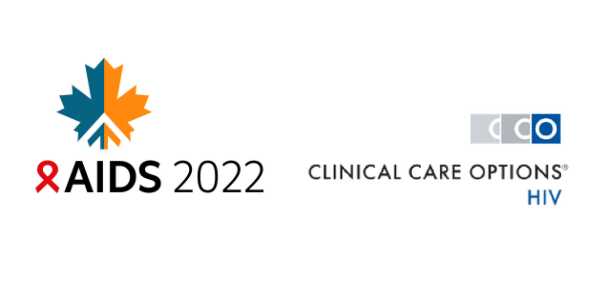 Engage in the scientific analysis of data presented at AIDS 2022 with rapid post-conference webinars by expert faculty, capsule summaries, on-demand webinars, slides and ClinicalThought commentaries provided by Clinical Care Options.
Key HIV Studies Influencing My Practice Following AIDS 2022
On 3 and 4 August, join Dr David A. Wohl or Professor Chloe Orkin in a live, interactive webinar as they provide a rapid update of HIV treatment and prevention data from AIDS 2022 and answer your questions.