Agreement to allow affordable production of HIV prevention shot criticised as too limited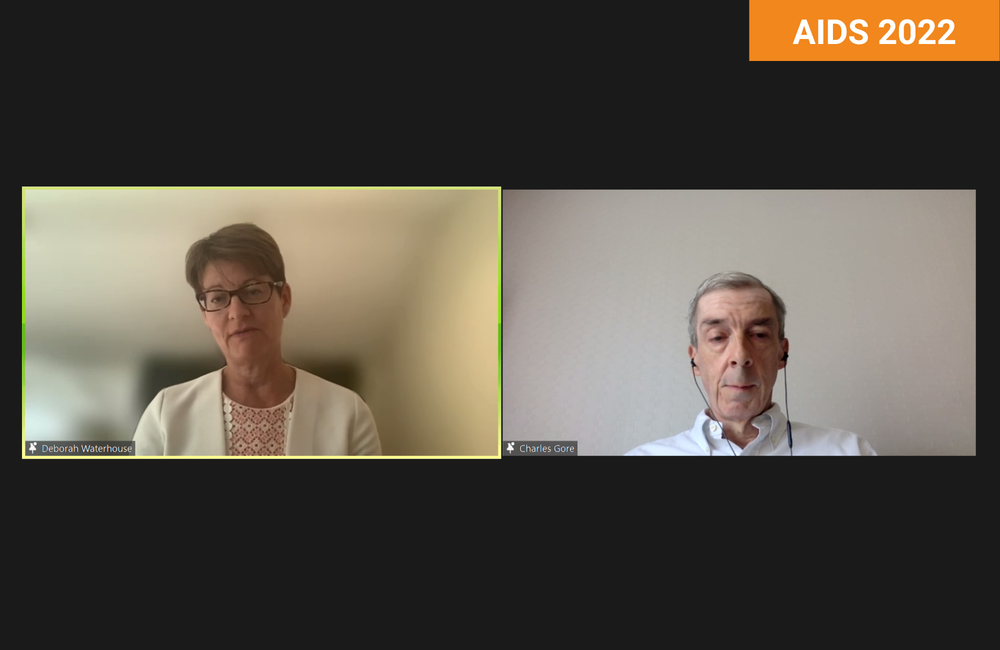 Drugmaker ViiV Healthcare will allow 90 countries to access affordable generic versions of its bi-monthly HIV prevention shot as part of a new licensing agreement with the Medicines Patent Pool. Still, just three generic producers globally will be allowed to produce the shot under the agreement, which has been criticised for its broad limitations.
ViiV Healthcare has granted a voluntary licence for long-acting injectable cabotegravir to the Medicines Patent Pool, which negotiates with pharmaceutical companies for voluntary licences on priority drugs to increase access. The deal will allow low- and lower-middle income countries as well as all African countries regardless of income level to access affordable generic versions of the HIV prevention shot when available.
It is anticipated it will take several years for generic producers to ramp up production under the agreement. In the meantime, ViiV Healthcare CEO Deborah Waterhouse says the company will introduce reduced "bridging" prices for the injection in many countries. Waterhouse did not specify which countries would receive the discounted price and she declined to say what the final price would be. Waterhouse did however say it would be in the "tens of dollars" range. 
"I'm delighted because this is potentially a game changer for enabling access to a new HIV prevention medicine in countries most affected by HIV," Waterhouse said. "I'm proud because this really exemplifies even the role that ViiV plays in developing highly innovative medicines and then working with partners to ensure that broad access is there."
She continued: "Today's announcement honours those who participated in trials where we saw strong sustained efficacy."
Clinical trials conducted among gay and bisexual men, transgender women and cisgender women found that those who received the HIV prevention shot were 66 to 89% less likely to contract HIV than their peers who took oral pre-exposure prophylaxis (PrEP), in part because the bi-monthly shots were easier to take than daily medication.
How the Medicines Patent Pool works
The Medicines Patent Pool is a UN-backed public health organisation set up to improve access to affordable, quality-assured medicines in low- and middle-income countries. It does this by first identifying medicines which are greatly needed but inaccessible in these countries due to their patent making them very expensive for governments to buy.
It then approaches the pharmaceutical company that owns the patent for a specific medicine, and requests that they issue a licence which would allow the Medicines Patent Pool to manufacture generic versions of the medicine before the patent expires. They argue for this on the basis that issuing a licence would be of substantial benefit to public health, and they try to ensure that the licences are worded in a way that achieves the greatest health benefit for as many countries as possible.
Once the Medicine Patent Pool has the licence, they sub-contract manufacturing to several generic pharmaceutical companies. These companies are chosen on the basis that they have a track record of manufacturing high-quality generic drugs and have a market presence in the countries covered by the licence.
The more companies produce generic versions of the same medicine, the more likely prices will reduce as companies compete to have their medicines purchased by governments.
Could the HIV prevention shot cost as little as  £13 per person per year?
Earlier this year, ViiV Healthcare released a statement that a "rigorous assessment" had found no potential generic manufacturers for its HIV prevention shot. As a result, the company said it would not be pursuing voluntary licences for long-acting cabotegravir as it had done previously with its antiretroviral drug dolutegravir.
Following public pressure, in May ViiV recounted, issuing a statement that it was in fact open to voluntary licences to increase access to the shot.
Jacque Wambui from the community treatment network AfroCAB said they were glad that their advocacy had not gone unheard.
"This announcement regarding the generic licensing of long-acting cabotegravir will undoubtedly have a transformative impact on HIV prevention efforts in our communities," she said in a statement. "We now eagerly and anxiously await a bridging price to make long-acting cabotegravir accessible in low and middle-income countries NOW. "
Currently, long-acting cabotegravir's official price in the United States is $22,000 per person annually, according to the Médecins Sans Frontières Access Campaign. However, the global health organisation the Clinton Health Access Initiative has estimated that injection could be produced for about $16 per person per year – less than the price of more commonly used PrEP tablets.
Waterhouse has said that prices in the United States are not broadly generalisable. So far, the United States is the only country to approve the drug for PrEP; regulatory submissions are ongoing in several countries where studies of cabotegravir PrEP were conducted.
ViiV about-face on licences welcomed, but not enough, activists say
Still, ViiV Healthcare's agreement has been criticised as limited and exclusionary.
Just three generic manufacturers will be allowed to produce the medicines for the 90 countries covered in the agreement, says Yuan Qiong Hu of the Médecins Sans Frontières Access Campaign. While the deal covers low- and lower-middle income countries as well as all African countries regardless of income level, it excludes many countries with established pharmaceutical capacity and populations needing the drug.
Russia, home to more than one million people living with HIV, is excluded from the deal. Similarly, many central European countries such as Albania, Azerbaijan, and Kazakhstan fall outside the agreement. Ukraine is included in the deal but the war-torn country will be among the ten countries that will pay ViiV royalties totalling 5% of net sales to public sector HIV programmes.
"It's a welcomed step, but it's still quite limited," Hu explains. "It has excluded quite a few developing countries with manufacturing capacity, particularly in Latin America and Asia."
"Brazil, Mexico, Chile, Colombia — all these countries have capacity but also have had patents granted [for long-acting injectable cabotegravir]," Hu continues. "This means they will have to wait until about 2026 or 2027 to get access to generic versions."
Even if generic manufacturers in countries like these win one of the three licences to produce generic versions, they would not be able to distribute these locally.
Reduced price for injectable PrEP may still be too high
In countries with huge numbers of people living with HIV — such as China, India and Brazil — ViiV Healthcare will likely extend patents on the HIV prevention injection, Health Gap executive director Asia Russell believes.
"We know that South Africa is going to be included in this deal," she says. "Other middle-income countries won't be able to afford extremely high prices such as Brazil, where trans communities bravely participated in this clinical research."
UNAIDS welcomed the agreement but joined activists in calling for ViiV to lower the price to be comparable to that of the HIV prevention pill, a two-in-one combination of tenofovir disoproxil/emtricitabine (TDF/FTC). There are reports that major donors such as the United States President's Emergency Plan for AIDS Relief (PEPFAR) have said the price of the shot must fall to this level before they will procure for countries hardest hit by HIV.
"As generic production will take several years to come online, it is crucial that ViiV commit to sell long-acting cabotegravir in low- and middle income countries at a price as close as possible to the current cost of oral PrEP—currently approximately $60. This would enable ViiV to prevent millions of new HIV infections," UNAIDS Deputy Executive Dr Matthew Kavanagh said in a statement. 
The UN agency also called for the agreement to be expanded.
"It is vital that the license be extended to more than the 90 countries named," Kavanagh said. "Middle-income countries are now where the majority of new HIV infections occur and home to many of the key populations most at risk of HIV and who most need access to long-acting antiretrovirals. But many are not included in this license despite considerable need for affordable new health technologies."
Waterhouse responded by saying that ViiV Healthcare remains committed to broader access, including by pursuing World Health Organization (WHO) prequalification. This is an important step, particularly in countries with weak regulatory capacity and who are donor-dependent.
"We'll be moving as fast as we can country by country, either in partnership through the WHO prequalification approach, or country by country dialogue with governments as we secure regulatory approval," Waterhouse told a press conference. "I've never been involved in a situation more complex – we have to take a bespoke, country by country approach and only then will we actually find the right solution for each market."