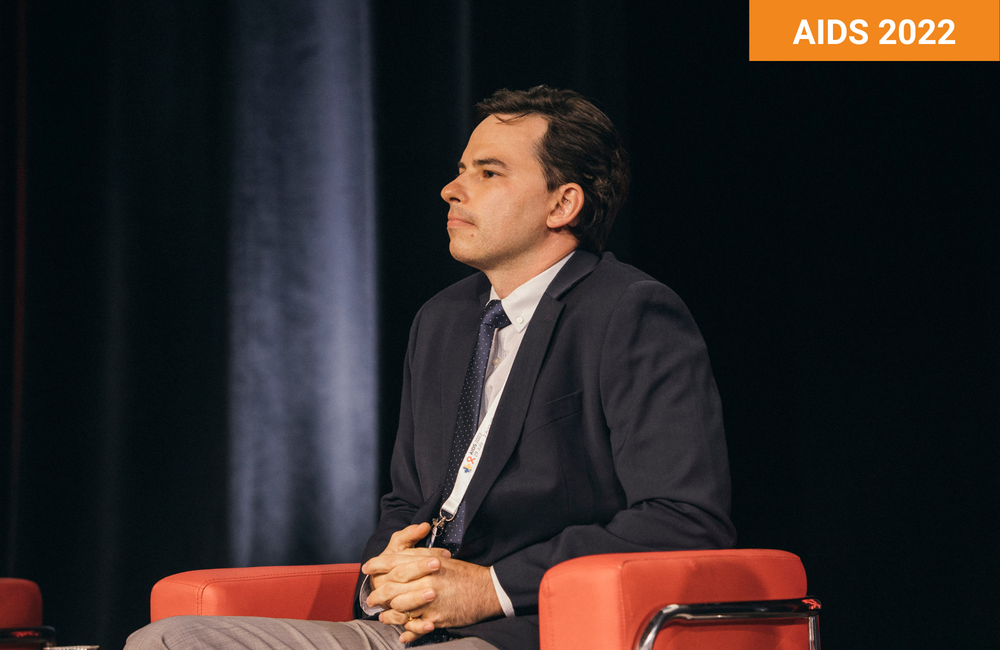 A police education programme in Tijuana, Mexico, has reduced arrests of people who inject drugs and is a cost-effective way to prevent HIV and fatal overdoses, according to research presented at the 24th International AIDS Conference (AIDS 2022) today. Proyecto Escudo (Project Shield) provided training to police on HIV, hepatitis, and harm reduction, resulting in a significant and sustained decline in arrests of people who inject drugs over the two-year evaluation. Modelling indicates this approach is a cost-effective way of reducing HIV transmission and fatal overdoses.
Tijuana is a major city on the border between Mexico and the United States, and an important staging post for drug trafficking. People who inject drugs in Mexico are frequently harassed and arrested by the police, who particularly target harm reduction sites such as methadone clinics to carry out arrests. Possession of syringes is often used as a reason for arrest – despite this being legal in Mexico – and such arrests almost triple the risk of people sharing injecting equipment. Serving prison time increases a person's risk of acquiring HIV and hepatitis C, and there is a severe risk of fatal overdose in the immediate period following release from prison.
Proyecto Escudo was a collaboration between the University of California San Diego and the US-Mexico Border Health Commission, devised to bring policing practices in line with evidence-based public health principles. In May 2016, 1806 municipal police officers in Tijuana received training on:
Harm reduction, including the public health benefits of syringe service programmes and methadone maintenance therapy
Reforms passed by the federal government in 2009 which decriminalised possession of small quantities of drugs for personal use and mandated treatment for repeat offenders
Basic HIV and hepatitis C epidemiology
Occupational safety, including how to avoid needlestick injuries.
To measure the success of the project, the evaluation followed up with the officers over two years, as well as a cohort of people who inject drugs living in Tijuana before, during, and after the training.
Police officers reported making significantly fewer arrests in the two years after the training was delivered. The proportion saying they sometimes or always made arrests for heroin possession fell from 44% to 31%, while the number making arrests for syringe possession declined from 41% to 20%. This finding was corroborated by data from the cohort of people who inject drugs, who were 68% less likely to have been imprisoned in the post-training period compared to the time before the training. 
The researchers then used modelling techniques to estimate the short- and long-term impact and cost-effectiveness of the training on preventing HIV transmission and fatal overdoses. They found that the training would have a modest but important impact on HIV transmission, with 1.7% fewer HIV infections two years after the training and 3.1% fewer HIV infections ten years after the training. The impact on fatal overdoses would be more substantial, with 9% fewer overdoses within two years and 14% fewer overdoses after ten years. They also found that while the training programme was expensive, its cost was offset by reduced spending on imprisonment – making the intervention cost-effective.
Dr Javier Cepeda, presenting the findings at AIDS 2022, conceded that further research is needed to confirm that it was in fact the training that led to the reduction in arrests and imprisonment, since their evaluation did not include a control group. Nevertheless, it does appear that educating police about HIV, hepatitis C and harm reduction can reduce harassment and arrest of people who inject drugs and offers a cost-effective approach to preventing HIV and fatal overdoses.
References
Cepeda J Impact and cost-effectiveness of a police education programme on HIV and overdose among people who inject drugs in Tijuana, Mexico. 24th International AIDS Conference, Montreal, symposium SY01, 2022.