Long-acting injectables for HIV treatment and prevention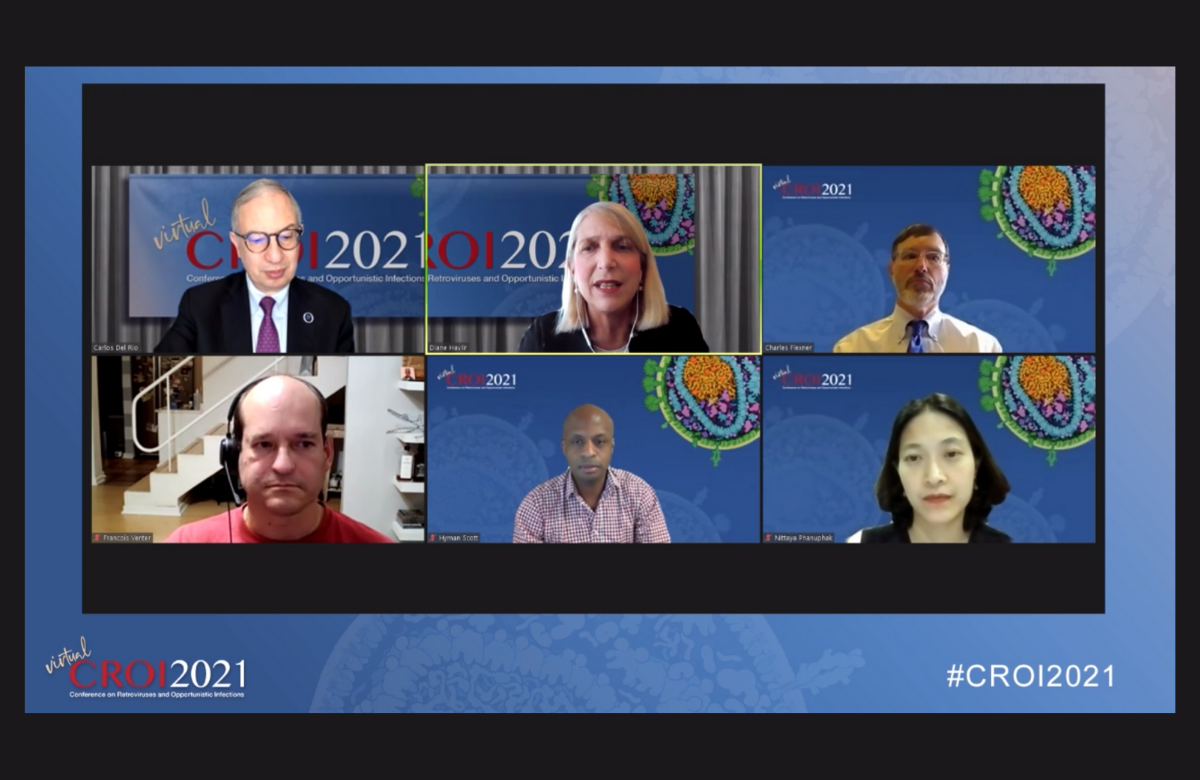 A panel discussion at the virtual Conference on Retroviruses and Opportunistic Infections (CROI 2021) highlighted the importance of injectable HIV medications being practical and affordable.
Professor Diane Havlir said that HIV treatment advances in the last decade were dominated by potent integrase inhibitors and single-tablet regimens, but the next decade promises to be an era of long-acting products.
Professor Francois Venter said that in South Africa there is great enthusiasm from patients for long-acting agents, while healthcare providers have more concerns about operational challenges. South Africa's successful antiretroviral therapy programme is the largest in the world and adapting to injectable treatment would mean a rethink of workflow in overstretched clinics. Venter was more open to the potential benefits of injectable pre-exposure prophylaxis (PrEP), given the limited numbers who have been reached by oral PrEP so far.
The first long-active formulation of PrEP, injectable cabotegravir, may be on the market by the end of this year or early next year. It's not yet known how much it will cost.
An analysis presented to CROI 2021, by Dr Anne Neilan of Massachusetts General Hospital, found that in order to be cost-effective in the US, it would have to cost less than half the list (maximum) price for the injectable cabotegravir/rilpivirine combination Cabenuva, which is licensed for HIV treatment.
In order to be more cost-effective than generic tenofovir disoproxil fumarate/emtricitabine (TDF/FTC) (which costs $8300 a year in the US), injectable cabotegravir (CAB-LA) would have to cost no more than $11,600. At this price, it would cost just below $100,000 per extra quality-adjusted life year saved, which is the maximum threshold for what's usually regarded as cost-effective in the US.
In Europe and elsewhere, generic TDF/FTC can be bought for around $300-900 a year. Although not analysed by Neilan's team, the model implies that because of the superior effectiveness of long-acting cabotegravir in preventing HIV infections, it could still be cost-effective or cost-saving in the long run in a European scenario, but only at a price of approximately $2000-3000 a year.
A separate study reported at CROI found that cabotegravir (Vocabria) and rilpivirine (Rekambys) injections given every four or eight weeks for HIV treatment maintained viral suppression throughout the two-year follow-up period of the study.
The European Medicines Agency approved the injectable combination in December 2020, supporting both a once-monthly and an every-other-month regimen. However, regulators in the US and Canada (where the injections are marketed together as Cabenuva) only approved the monthly regimen.
The ATLAS-2M study worked with 1045 participants who were randomly assigned to either receive injections of 400mg cabotegravir and 600mg rilpivirine every four weeks or 600mg cabotegravir and 900mg rilpivirine every eight weeks. After two years, 90.2% of participants in the once-monthly group and 91.0% in the every-other-month group maintained viral suppression.
---
African HIV programmes 'resilient' during COVID-19 pandemic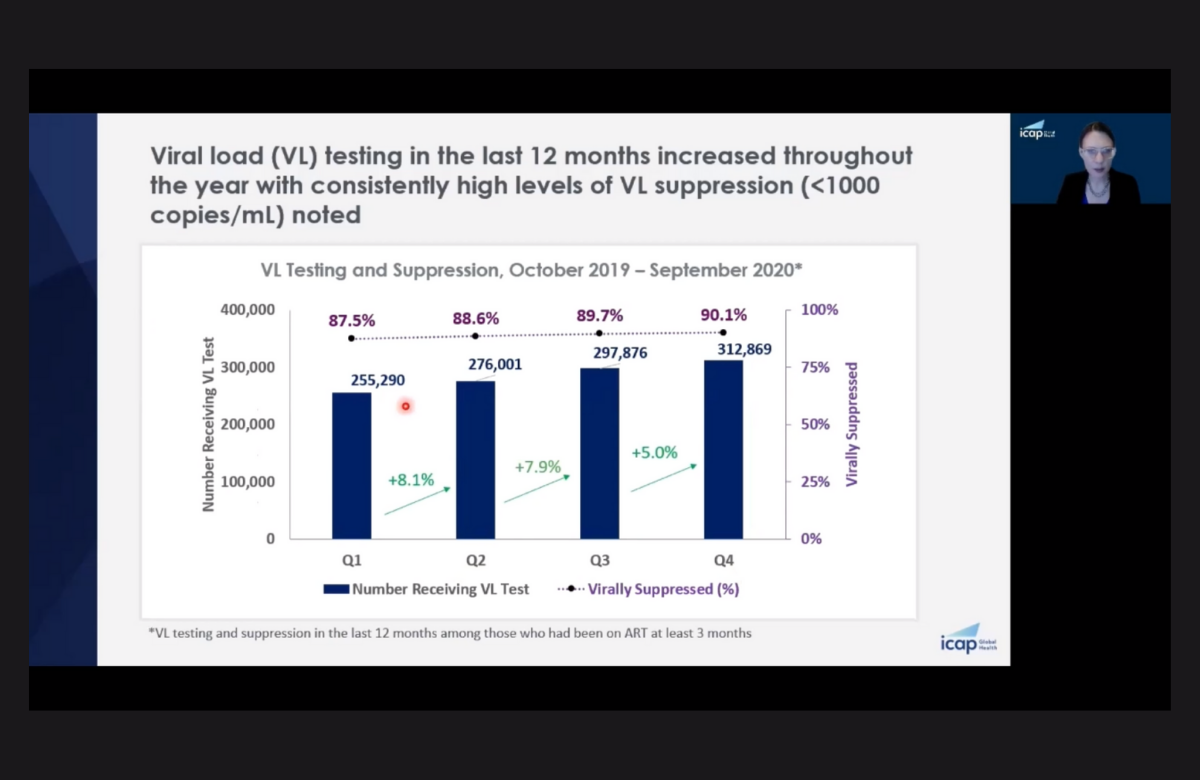 Data from over 1000 health facilities in eleven countries in sub-Saharan Africa showed a transient effect of the COVID-19 pandemic on HIV services, followed by a rapid recovery, CROI 2021 heard last week.
Data were collected from October 2019 to September 2020 from health facilities which ICAP at Columbia University provides technical support to, with funding from PEPFAR. COVID-19 control measures were introduced in most countries in March 2020, at the end of the second quarter analysed.
Comparing January-March and April-June, there was a 3.3% decline in the number of people tested for HIV, a 9.5% decline in the number of people with a positive diagnosis and a corresponding 9.8% decline in people starting HIV treatment.
In the following quarter (July-September), there was a rapid rebound, with testing up 10.6%, positive diagnoses up 9.0% and people starting treatment up 9.8%.
The overall number of people receiving antiretroviral therapy did not decline during the year and in fact rose steadily, from 419,028 to 476,010. Throughout, over 60% received viral-load testing and viral suppression increased – from 87.5% to 90.1%.
---
São Paulo patient has detectable viral load again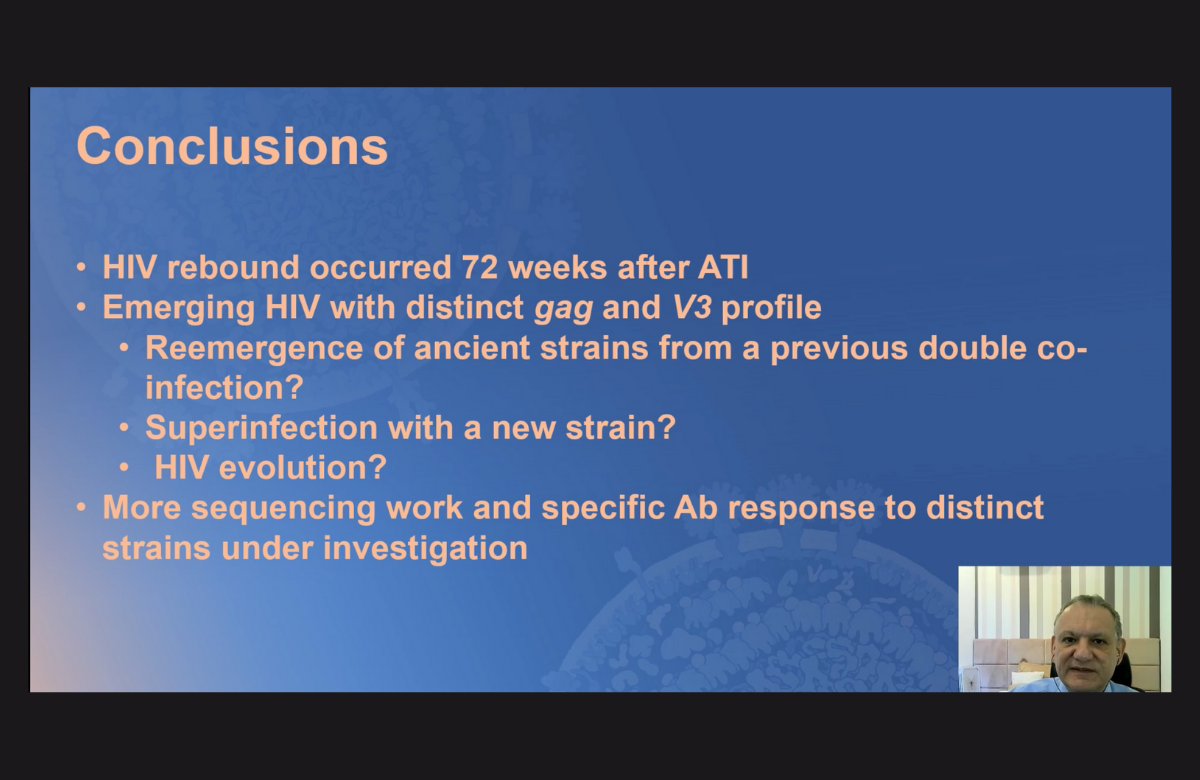 A Brazilian man who last summer had no evidence of remaining HIV after more than 15 months off antiretroviral therapy once again had detectable viral load a few months later, the conference was told.
In an effort to reduce the size of the HIV reservoir, the man had received an intensified drug regimen (five antiretrovirals and nicotinamide) followed by a closely monitored treatment interruption. At AIDS 2020, it was reported that he had undetectable HIV RNA, undetectable HIV DNA and low HIV antibody levels.
However, a few months after that, cell-mediated immune responses progressively disappeared. He also developed a range of symptoms and had detectable RNA again.
The emerging HIV strain had genetic differences compared with the baseline strain, and the reason for this is not yet clear. Possibilities include viral evolution within the patient's body, reinfection with a new strain or re-emergence of a different strain from prior dual infection.
---
Gender-affirming surgery associated with sustained viral suppression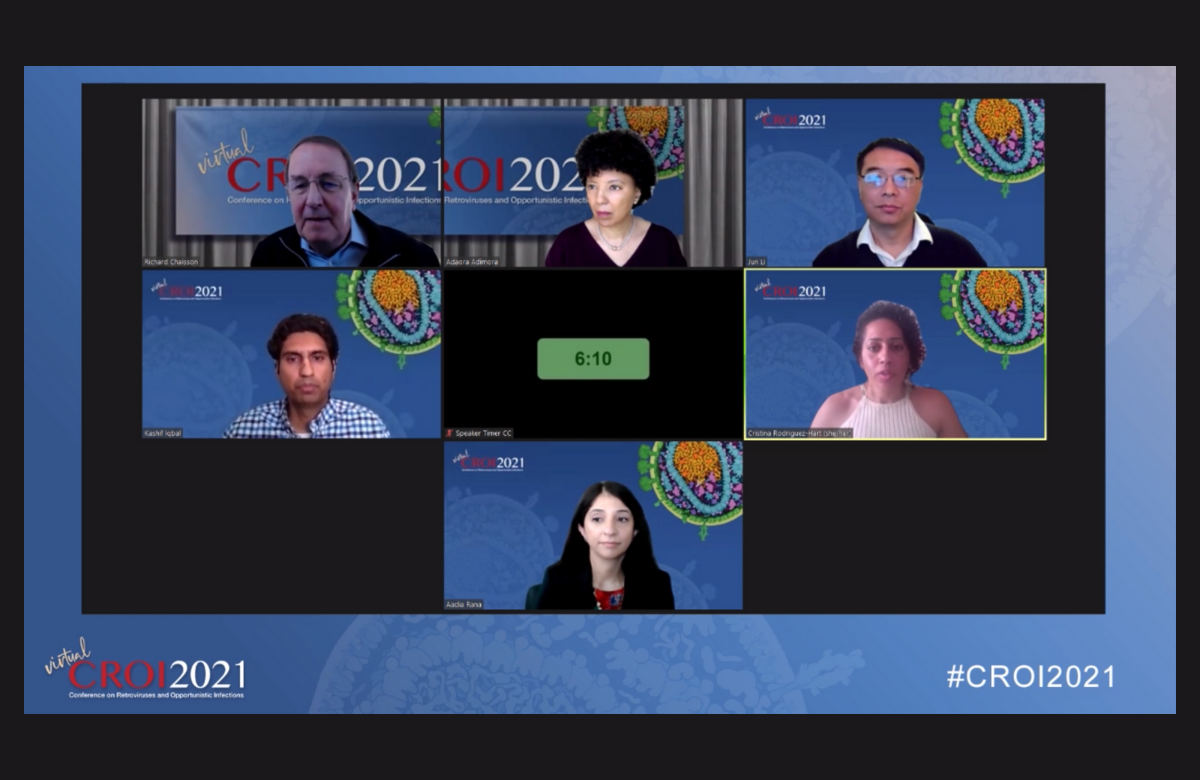 Viral suppression among transgender people enrolled in Medicaid living in New York City went up after receiving gender-affirming surgery, according to research presented to CROI 2021. Gender-affirming surgery was associated with improved viral suppression among groups who tend to have low rates of viral suppression – Black, young, transgender people living in very high poverty areas.
Researchers compared viral suppression outcomes among transgender people accessing Medicaid who received any form of gender-affirming surgery, those not accessing Medicaid and cisgender men and women.
Of the 1730 transgender people living with HIV enrolled in Medicaid, just under 11% accessed gender-affirming surgery during the study period.
For transgender people enrolled in Medicaid, there was a 13% increase in viral suppression between 2013 and 2017, with 75% achieving viral suppression by 2017. However, viral suppression for this group on the whole remained lower than transgender people not enrolled in Medicaid (83%), cisgender women (82%) and cisgender men (86%).
Transgender people who received gender-affirming surgery were the exception: by 2017, 85% had achieved viral suppression. In this group, 57% were Black, 22% were aged 20-29 and 44% lived in high poverty areas.
Viral suppression went from 66% two years before surgery to 77% one year before. It increased to 86% one year after surgery and remained high at 88% two years after surgery.
Anecdotal evidence suggests surgeons commonly require individuals to be virally suppressed prior to surgery. The data suggest that viral suppression that is achieved is sustained over time.
Two studies presented at CROI 2021 looked at the interaction between gender-affirming hormone therapy (GAHT) and HIV pre-exposure prophylaxis (PrEP). In both studies, young trans men and women aged 16-24 who were already taking GAHT – half of them women taking oestrogen and half of them men taking testosterone – then started taking directly observed daily oral PrEP using tenofovir/emtricitabine.
The first study focused on levels of GAHT and provided reassurance that levels are not significantly lower, either in men or women.
The second study looked at the effect of GAHT on PrEP levels. Although intracellular levels of the PrEP drugs tenofovir disoproxil fumarate and emtricitabine were lower in trans women than in trans men, they were still within the range of levels seen in similar studies of directly observed PrEP conducted in cisgender people.
---
What are the roles of TAF and integrase inhibitors in weight gain?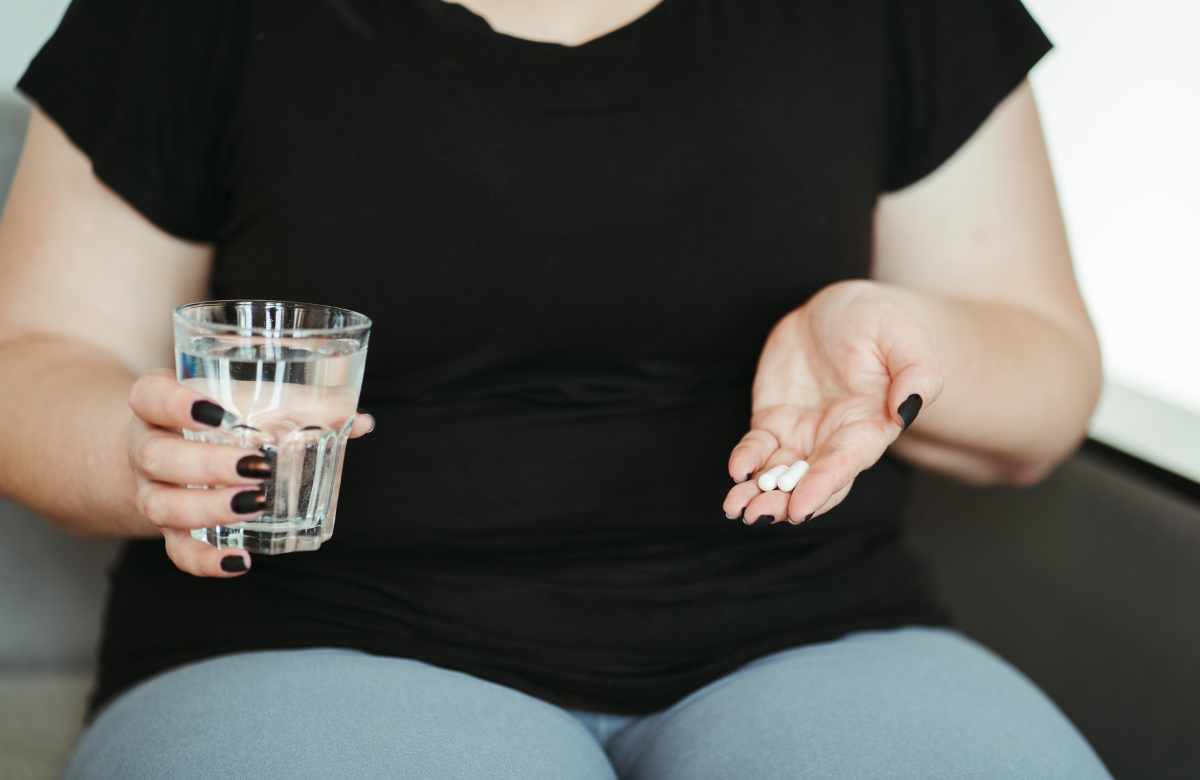 Tenofovir alafenamide (TAF) was linked to weight gain in three large studies of people changing HIV treatment presented at CROI 2021. Each study identified TAF as a contributor to weight gain but produced conflicting findings on the role of integrase inhibitors.
TAF in combination with emtricitabine is included in several of the more commonly prescribed antiretroviral combinations and it has emerged in several studies as an independent risk factor for weight gain.
The three studies presented at CROI 2021 looked at people who changed treatment, not people just starting treatment, so any 'return to health' effect of starting treatment can be ruled out.
An analysis from the RESPOND cohort study covered 14,703 people in Europe and Australia.
Participants were followed for a median of 2.6 years and just over half of participants (54%) experienced a weight gain of at least 7% of body mass index (BMI). Four antiretroviral drugs were associated with an increased odds of weight gain in multivariate analysis: the integrase inhibitors dolutegravir and raltegravir, the non-nucleoside reverse transcriptase inhibitor etravirine, and TAF, a nucleotide reverse transcriptase inhibitor.
The odds of weight gain associated with dolutegravir and TAF were higher when the two drugs were used together, but both dolutegravir and TAF were independently associated with higher odds of weight gain of at least 30% of BMI.
To investigate how prior tenofovir use, or a switch from TDF to TAF, affected weight gain in people taking an integrase inhibitor, Professor Grace McComsey and colleagues looked at 2272 people receiving HIV care at major clinics in the US and London.
All participants were virologically suppressed and switched to a new integrase inhibitor regimen, including 64% who had previously been on a different integrase inhibitor. Forty-seven per cent switched from TDF to TAF at the same time. Participants gained an average of 1.3kg in the year following the switch, with no difference in mean weight gain between integrase inhibitors.
Weight gain of at least 10% was more likely in women, people underweight or normal weight at baseline, those switching from a prior non-integrase regimen and those switching from TDF to TAF.
An analysis of the US HIV Outpatients Study found that switching to an integrase inhibitor was independently associated with weight gain and that the greatest weight gain occurred in the first eight months after switching. Thereafter, further weight gain was largely attributable to TAF use.
---
Four-days-on, three-days-off treatment regimen still looks effective after two years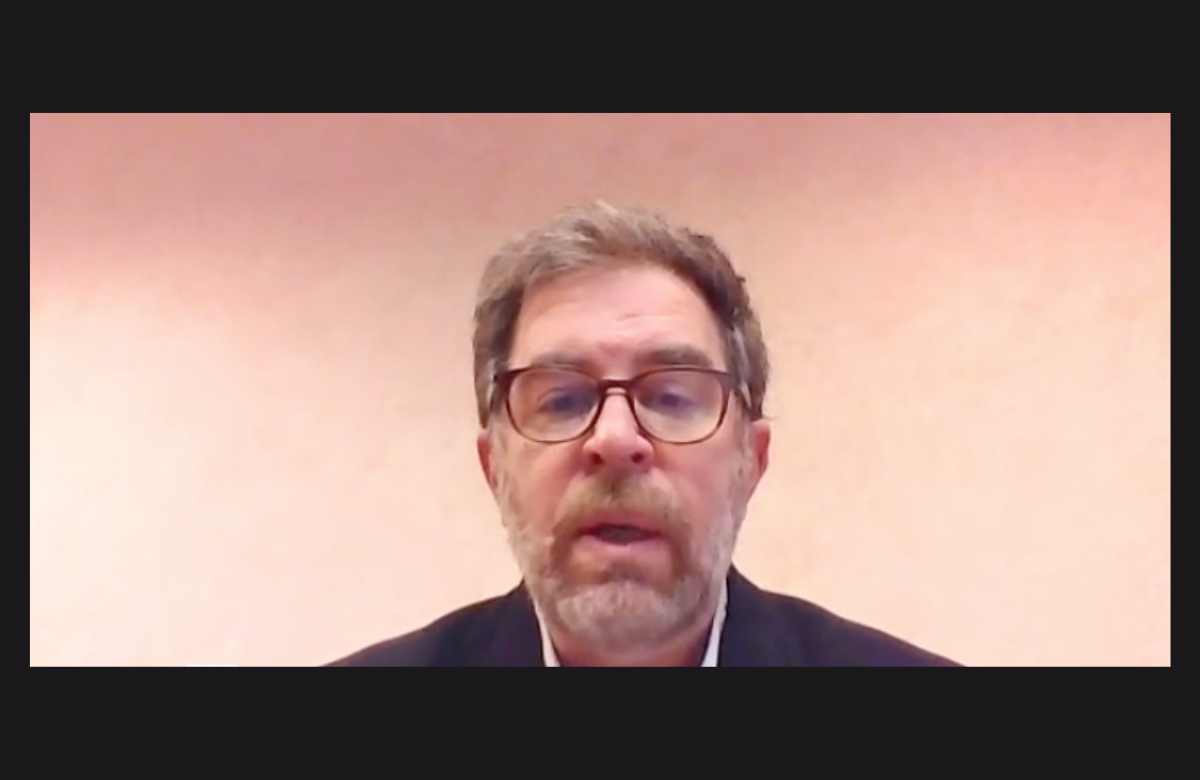 Taking antiretroviral medication four consecutive days each week followed by a three-day break maintained viral suppression as well as a daily regimen, according to 96-week follow-up results presented at CROI 2021.
In the era of effective antiretroviral therapy, efforts are underway to enable people with HIV to take medications less often. The QUATOR study investigated whether people with an undetectable viral load could maintain viral suppression while taking medications just four days a week. If successful, this approach would not only give people breaks from treatment, it could also reduce the cost of therapy by about 40%.
The study participants were using a variety of different antiretroviral regimens. Just under half (48%) were taking an integrase inhibitor, most commonly elvitegravir or dolutegravir; 46% were using a non-nucleoside reverse transcriptase inhibitor (NNRTI), most commonly rilpivirine; and 6% were on a protease inhibitor, most often darunavir.
For the first 48 weeks, 636 participants were randomly assigned to either remain on the same daily treatment regimen or to take their current medications for four consecutive days (Monday to Thursday) followed by three days off. From week 48, both groups followed the four-days-on, three-days-off schedule for another 48 weeks.
After 96 weeks, 92.7% of people who were initially randomised to the four-day group and 96.1% of those who switched from daily to intermittent treatment still had an undetectable viral load. Virological failure rates rose to 4.2% and 2.0%, respectively. However, in the four-day group, this differed according to the drugs used: 5.3% for those taking NNRTIs and 2.4% for those taking integrase inhibitors.
New drug resistance mutations were detected in seven of the 19 people who experienced virological failure on the four-days-on regimen.
The researchers concluded that the efficacy of the four-days-on, three-days-off regimen was sustained at 96 weeks with a low rate of virological failure, particularly among people using integrase inhibitors.