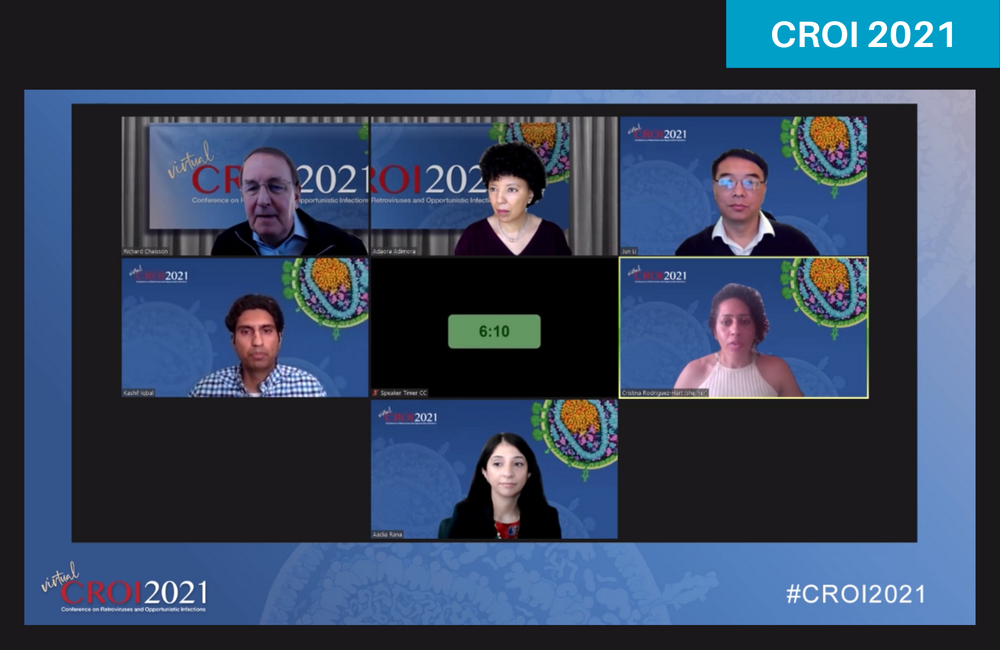 Viral suppression among transgender people enrolled in Medicaid living in New York City went up from 66% to 88% after receiving any type of gender-affirming surgery between 2015 and 2017, when comparing viral suppression two years prior surgery to two years after. Gender-affirming surgery was associated with improved viral suppression among groups who tend to have low rates of viral suppression – Black, young, transgender people living in very high poverty areas.
This research indicates the potential benefits that gender-affirming surgery may have on health outcomes for transgender people living with HIV and was presented to the virtual Conference on Retroviruses and Opportunistic Infections (CROI) 2021 last week by Dr Cristina Rodriguez-Hart from the New York City Department of Health.
The reversal of a Medicaid ban on gender-affirming surgeries in New York enabled transgender people with low incomes accessing federally funded health insurance to obtain these services from 2015 onwards. While a large number of transgender people living with HIV are in Medicaid (79%), little is known regarding their HIV-related health, Rodriguez-Hart said. Transgender people cite gender-affirming surgery as one of their top concerns and other aspects of health, such as mental health, have shown improvements after receiving surgery.
The study
While Medicaid does not specify if recipients are transgender, Rodriguez-Hart and colleagues estimated the number of transgender people living with HIV and accessing Medicaid between 2013 and 2017 by comparing recorded sex, Medicaid claims (including diagnoses of gender identity disorders and prescriptions of gender-affirming hormones) and HIV registry data. Of the 6335 transgender people identified accessing Medicaid, 28% were living with HIV.
The researchers wanted to compare viral suppression outcomes among:
transgender people accessing Medicaid who received any form of gender-affirming surgery (using Medicaid procedure codes)
transgender people not accessing Medicaid
cisgender men and women (both those who did and did not access Medicaid).
Additionally, they wanted to see if changes in viral suppression varied based on the type of surgery received and if any improvements were maintained after surgery. Anecdotal evidence suggested that surgeons commonly require individuals to be virally suppressed prior to surgery and therefore, many transgender people may be motivated to achieve viral suppression in order to receive surgery but not necessarily maintain improvements post-surgery.  
Individuals were eligible for inclusion if they received HIV medical care between 2013 and 2017 in order to ascertain viral suppression for a two-year period prior to surgery. Researchers analysed data based on first and last surgical procedure dates (as multiple procedures are likely) and viral-load counts one and two years prior to the first surgery date, and one and two years after the last surgery date.
Findings
Of the 1730 transgender people living with HIV enrolled in Medicaid, just under 11% accessed gender-affirming surgery during the study period.
For all transgender people living with HIV enrolled in Medicaid, there was a 13% increase in viral suppression between 2013 and 2017, with 75% achieving viral suppression by 2017. However, viral suppression for this group on the whole remained lower than transgender people not enrolled in Medicaid (83%), cisgender women (82%) and cisgender men (86%) living with HIV.
However, transgender people who received gender-affirming surgery were the exception: by 2017, 85% of them had achieved viral suppression – comparable to that of cisgender men.
Interestingly, of transgender people accessing gender-affirming surgery who had reached viral suppression, 57% were Black, 22% were aged 20-29 and 44% lived in high poverty areas. Rodriguez-Hart contrasted this with the cisgender men who had reached viral suppression (39% Black, 9% aged 20-29 and 22% living in high poverty areas). This is significant because the groups in New York City with the lowest levels of viral suppression tend to be Black, younger and living in high poverty areas.
Viral suppression went from 66% two years before surgery to 77% one year before. It increased to 86% one year after surgery and remained high at 88% two years after surgery.
While those receiving either top or bottom surgery saw increases in viral suppression post-surgery, the group who performed best was those who received both top and bottom surgery, reaching 100% viral suppression one year after surgery, with this being maintained in 95% of individuals two years after their last surgery.
While Rodriguez-Hart emphasised that these findings do not necessarily mean that increases in viral suppression were caused by gender-affirming surgery, they do suggest that factors such as gender-affirming surgery may reduce stigma and other barriers to accessing HIV care and contribute towards maintaining viral suppression after surgery. She emphasised that gender-affirming surgery should be accessible to all transgender people who want it, regardless of ability to pay. 
"Medicaid is a very important safety net for transgender people living with HIV and its expansion can support Ending the HIV Epidemic among populations who continue to be inequitably impacted by HIV," she concluded.
References
Rodriguez-Hart C. Gender-affirming surgeries accessed through Medicaid are associated with high and sustained viral suppression among transgender people with HIV in New York City, 2013-2017. Conference on Retroviruses and Opportunistic Infections, abstract 107, 2021.