A round-up of the latest HIV news, for people living with HIV in the UK and beyond.
Explaining the huge fall in HIV in England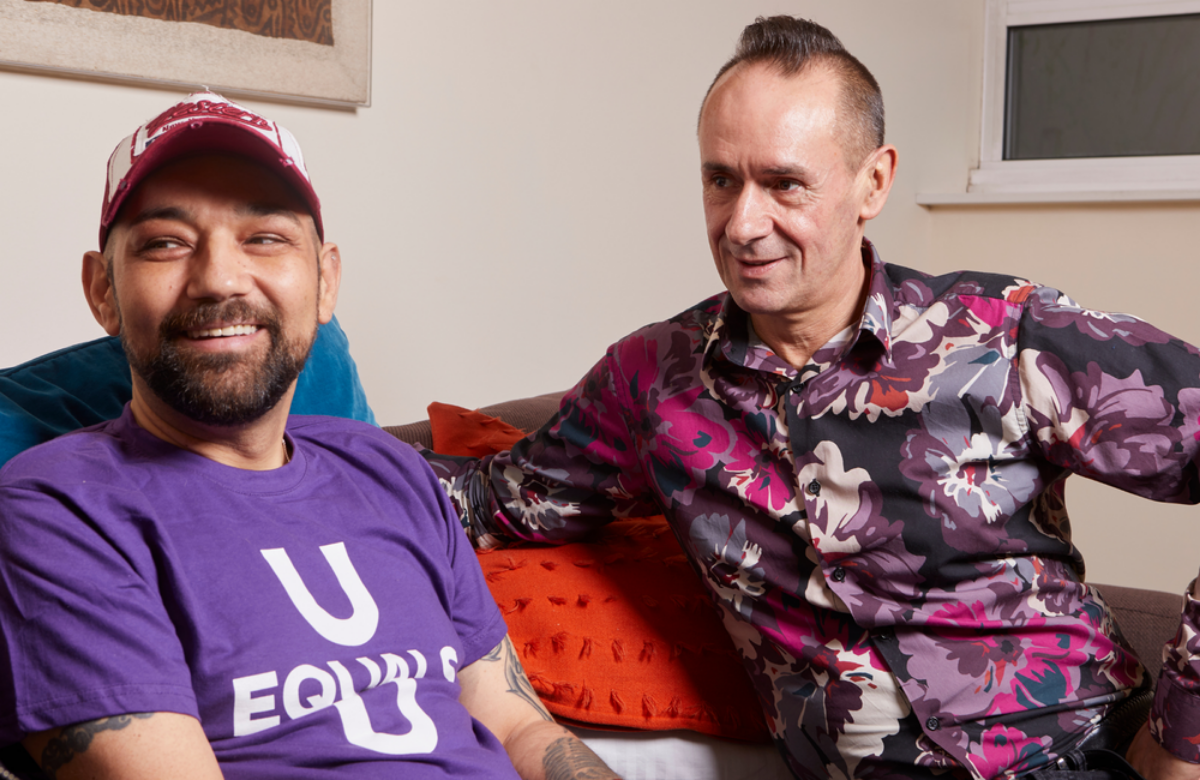 UK researchers have taken a closer look in trends in HIV infections among gay and bisexual men in England in recent years and made some projections about what might happen in the future. Their analysis helps us understand the reasons why HIV diagnoses have fallen so much in recent years – and whether they will continue to do so.
The HIV statistics that we hear most often relate to new diagnoses (people who test positive in a clinic). After rising each year of the new century, the number of diagnoses among gay and bisexual men reached a peak in 2014 and has been falling ever since.
The problem with looking just as diagnosis figures is that they include both people who became HIV positive in that year and also people who had had the virus for several years without realising it. This makes it harder to track how the epidemic is changing and the impact of policies (like the availability of the HIV prevention medication PrEP). To get around this, the researchers used sophisticated methods to estimate the numbers of gay and bisexual men who were infected with HIV each year.
This shows that the peak of infections occurred a little earlier than for diagnoses, in the first half of 2013. The researchers estimate 2770 infections in 2013, 1740 in 2015 and 850 in 2018. They say this shows that infections were falling rapidly well before PrEP was being widely used.
The key factors behind the falls were increased rates of HIV testing in gay men (tests tripled between 2010 and 2018), and a big increase in the proportion who started treatment very soon after diagnosis. This trend was especially pronounced among young gay men (in this group, average time from diagnosis to treatment was three years in 2008, but less than one month in 2018). People who take treatment and have an undetectable viral load cannot pass on the virus.
PrEP most likely helped prevent new infections from 2016 onwards. As use of it continues to grow, we can expect that it may make a greater contribution in the coming years.
If trends continue, new HIV infections could become a rare event in the gay population. Global health bodies have set a target of only one HIV infection in 10,000 people per year by 2030. The researchers say there is a 40% chance that England will hit this target in gay and bisexual men. Given that there are about 475,000 HIV-negative gay and bisexual men in England, this would imply only 80 new cases of HIV per year.
---
aidsmapCHAT: Pride special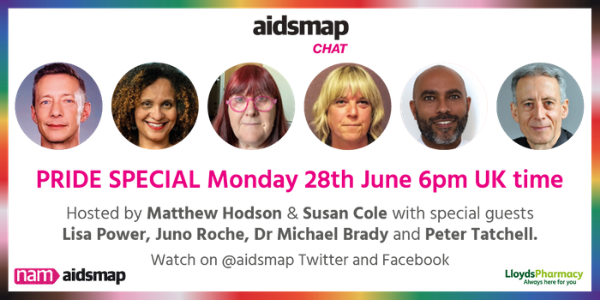 On Monday 28 June, we are broadcasting an aidsmapCHAT Pride special. Joining Matthew Hodson and Susan Cole are LGBT rights campaigner, Lisa Power; trans writer and campaigner, Juno Roche; National Advisor for LGBT Health at NHS England, Dr Michael Brady; and human rights campaigner, Peter Tatchell. Join us at 6pm (UK time) on our Facebook and Twitter pages.
You can catch up with the first three episodes of this series of aidsmapCHAT on aidsmap.com.
---
Diabetes
The rate of missed diagnosis of diabetes among people living with HIV appears to be high, according to a study done at a large Paris hospital. Also, many of those who were diagnosed were receiving suboptimal treatments.
The researchers looked closely at the medical records of almost 1500 people with HIV treated at the hospital over a nine-year period. For 156 of them, the records suggested that the person had diabetes – but for 59 of these 156 people, their doctors had not acted on the information. Half had fasting glucose test results indicating diabetes, while the other half had results from a HbA1c test suggesting the condition.
Only 40 people were receiving treatment for their diabetes. What's more, treatment mainly consisted in a single glucose-lowering drug, while a combination of drugs might be more appropriate in many cases.
---
Side effects
We've updated our easy-to read and illustrated information page on the possible side effects of HIV treatment.
The most common side effects experienced are the result of your body getting used to a new drug. After a few weeks, these side effects usually go away. Side effects that have long-term consequences for your health are less common.
---
Resistance to injectable medications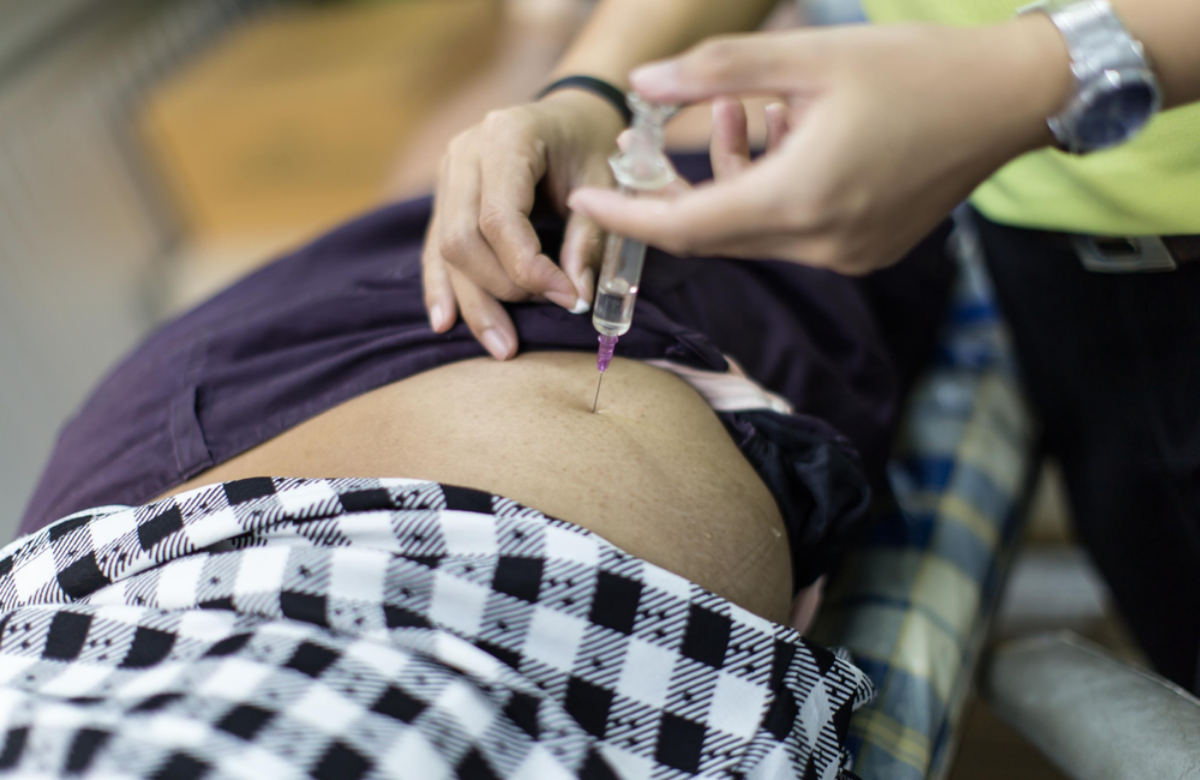 A study of people starting HIV treatment in France has found that a significant proportion had pre-existing mutations – either alterations that directly cause drug resistance or variants that may make the development of drug resistance more likely – which might affect the efficacy of the injectable HIV medications cabotegravir and rilpivirine.
While it's still not clear what impact these mutations will have in the real world, the researchers think these mutations might make treatment failure more likely if there are other problems such as poor adherence or lower absorption into the bloodstream.
The researchers recommend that everyone being considered for injectable cabotegravir/rilpivirine should have a resistance test first. They suggest that 10% of patients might not be eligible for the injections due to a higher likelihood of drug failure.
---
Personal finance pages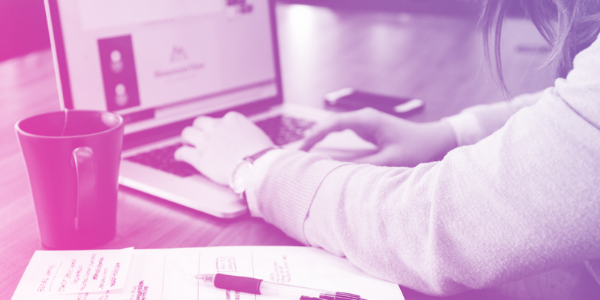 Have you seen our pages on personal finance for people living with HIV in the UK? We have nine pages available to read on different types of insurance, including health, life, accident and travel insurance, and information on mortgages and income protection.
---
Liver health after hepatitis C cure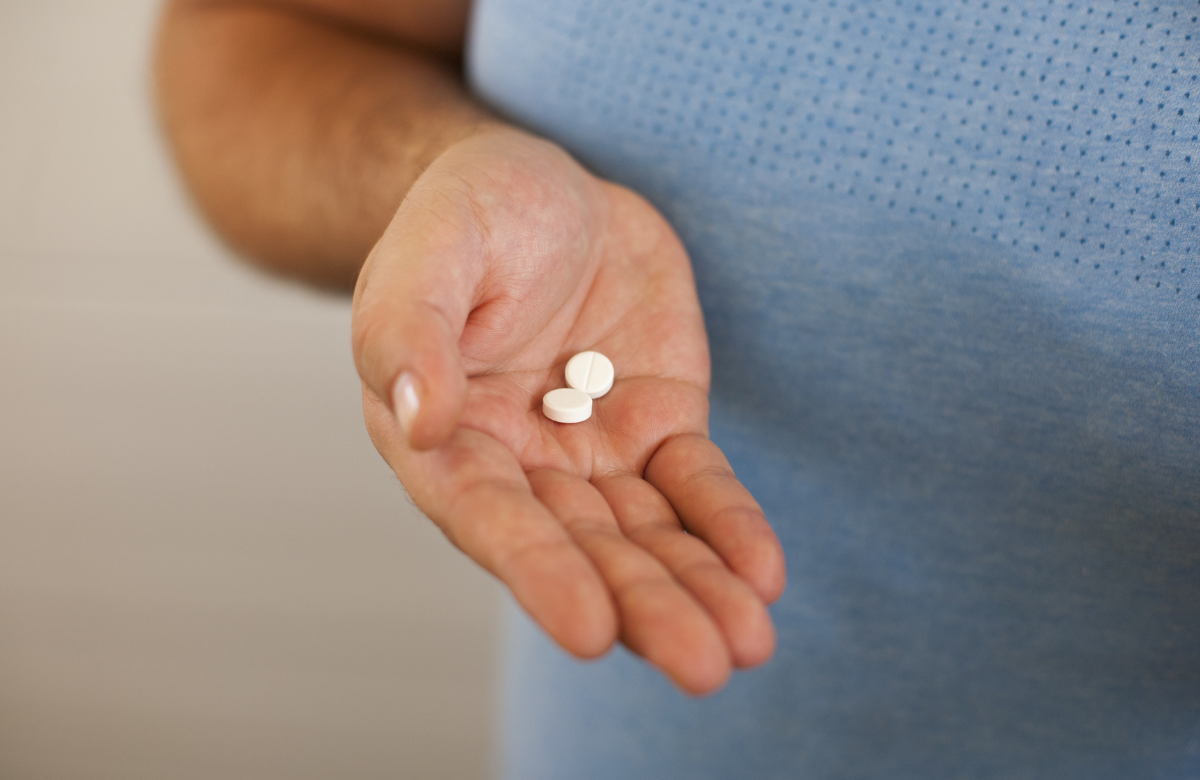 People with HIV who were cured of hepatitis C experienced greater improvements in liver health if they were taking an antiretroviral regimen that contained a non-nucleoside reverse transcriptase inhibitor (NNRTI), Spanish researchers report. NNRTIs are a widely used class of anti-HIV drugs that includes doravirine (Pifeltro, also in Delstrigo), efavirenz (now usually used as a generic medication) and rilpivirine (Edurant, also in Odefsey, Eviplera and Juluca).
The researchers say that NNRTIs may speed up the process of liver regeneration by encouraging apoptosis (programmed cell death). They call for more research in people with HIV to determine the long-term impact of NNRTI treatment on liver stiffness after hepatitis C cure.
---
Editors' picks from other sources
The National AIDS Trust interviewed migrants living with HIV in the UK and found that migrants are being left behind in the UK's response to HIV, despite being disproportionately affected by HIV. Respondents said they experienced significant barriers accessing HIV testing, prevention, treatment, and care.
Injectable treatment is not yet available on the NHS anywhere in the UK. In England, the National Institute for Health and Care Excellence (NICE) are expected to make a decision in October.
In 30 years as an activist, he has fought to stop black gay men being forgotten, broken taboos about homosexuality and campaigned to make life-changing PrEP medication available on the NHS.