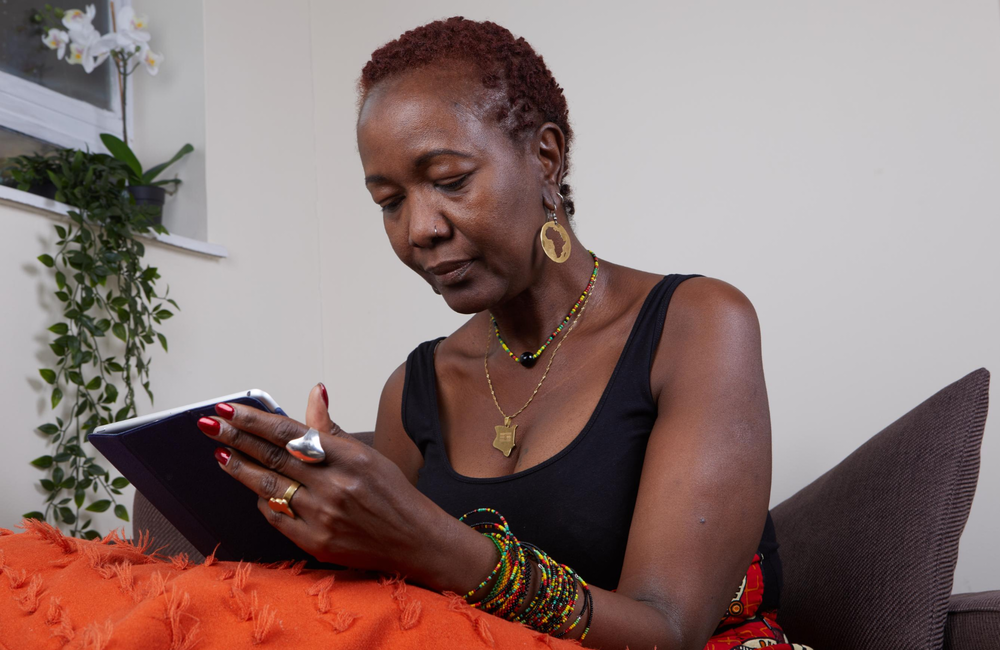 Key points
Access to life insurance has improved in recent years: many insurers recognise that many HIV-positive people have a near normal life expectancy.
When applying, you will be asked detailed questions about your health.
You will need to give permission for the insurance company to get more information from your doctors.
If you can get cover through your employer or trade union, you won't necessarily need to complete a medical questionnaire or disclose your HIV status.
This page reflects the personal finance market in the UK.
Life insurance (also known as 'life assurance', 'life protection', 'life cover' and 'death cover') is typically designed to pay out a cash sum to your loved ones when you die. Not everyone needs life insurance, but if your loved ones depend on your income, if you have a mortgage or if you have debts, you may want to consider it.
Can you take out life insurance if you have HIV?
Yes, due to medical advances, people living with HIV can take out life insurance. Insurers are increasingly recognising that people living with HIV are living to a normal life expectancy, but your viral load, CD4 and other pre-existing conditions may impact the life insurance cover you can get, including the premiums (monthly payments), length of policy and cash sum paid.
It's not a good idea to withhold information about your HIV status or to lie when applying for insurance. Insurance can be cancelled for non-disclosure. You risk wasting money on a policy that will not pay out after you die. Insurance companies are bound by data protection law and must keep your medical information strictly confidential.
Typically, life insurance policies involve paying a monthly premium over the course of your life, which is then paid out as a lump sum when you die (or if you are diagnosed with a terminal illness). There are other types of cover available, so it is important to find the best cover that works for you.     
What is the application process like?
A range of organisations provide life insurance (including high street brokers, specialist brokers, life insurance companies, banks and building societies). Each insurer has a process to evaluate whether you are eligible for life insurance with them; this process is called underwriting. Underwriting is used to evaluate the degree of risk (the likelihood that you may die at a younger age). Each insurer has its own underwriting process, so if your application is rejected by one you may still be able to get life insurance elsewhere.
During the application process an insurer will ask you a lot of personal questions. You may need to prepare yourself if you're not used to talking about your HIV status. You will likely be asked:
When you were diagnosed
What your CD4 count and viral load are
What and how much medication you are taking
What other health conditions you have
If you have had any symptoms, now or in the past.   
You should not be asked about how you got HIV or about your sexuality during the application process. Many insurers will ask if you have ever used drugs in your lifetime, while some will ask about drug use within the past five or ten years.
During the process, insurers will ask for written statements from your GP about your health.  These statements help them to assess your application. You may want to ask them to contact your HIV clinic too if the team providing your HIV care has more regular contact with you. This could help to give an insurer a better sense of your health. You may find that some insurers automatically ask for statements from both and any other medical specialists you receive care from.
It is important to check the information your healthcare providers send to ensure it is accurate. Some insurers will give you the option to review what your healthcare providers send. If this is not an option, you can request to have a copy of their statements. Depending on the information a healthcare provider gives, it may affect the cost of your premiums and if you are given a policy at all.
If you are rejected for life insurance cover you can ask the insurer why. You can ask for the evidence to be reviewed or updated if you believe a mistake has been made.
On average the application process takes one to two months, but it can vary between three weeks and three months. The length of time is largely dependent on how long it takes your GP and other healthcare specialists to return documents.
Can you get life insurance through your employer if you have HIV?
Some employers and trade unions offer group life insurance. Group life insurance is a type of insurance where a single contract covers an entire group of people. In some cases you are not required to complete a medical questionnaire.
If they do require you to complete a medical questionnaire and you do not feel comfortable sharing the completed application form with your employer, you could ask to submit it directly to the insurer or broker in confidence. Under the Equality Act, you are protected against discrimination in the workplace.
Most policies cover you while you are employed or until a specific age (such as 70 years). It is less common for a group policy to cover you throughout your life.    
Will a life insurance policy still be valid if you are diagnosed with HIV after taking out a policy?
If you took out a policy before you were diagnosed with HIV, your policy will still be valid. When you pass away, your loved one will still receive a payout under the terms already agreed. In most circumstances, insurers will pay out for a death due to an HIV-related illness.
If you have critical illness cover included in your policy it is unlikely that you will receive a payout upon diagnosis (unless you acquired HIV through a work accident or, in some cases, through a blood transfusion or assault).
If you took out a policy before you were diagnosed with HIV it may be helpful to speak to a specialist adviser before cancelling. Getting a new life insurance policy may be more complicated after a recent diagnosis.
Has COVID-19 impacted on life insurance for people living with HIV?
The availability of life insurance for people living with HIV in the UK has dropped, due to the COVID-19 pandemic. It may take a bit longer to secure a policy during this time. This may lead to people living with HIV accessing life insurance at higher premiums or not being able to get it at all, if they go directly to a mainstream insurer. This also affects people with other chronic conditions, including diabetes and hepatitis C.
Availability may have reduced, but it is not impossible to get cover. Specialist insurance advisers and brokers believe that things will eventually return to normal. However, people with a high BMI (overweight or obese) or those with diabetes may have ongoing problems accessing life insurance, if links are established between these issues and COVID-19.
Are there any alternatives to life insurance?
It is important to think about what you and your dependents need, rather than just the policy cover available.
If your children, partner or other relatives depend on your income to cover the mortgage or other living expenses, life insurance may be appropriate. If you may die with some debts, life insurance could protect your family from liability for those debts. If you are single or your partner earns enough to live on, you may not need life insurance. However, even in this situation, some people take out life insurance to protect their family from debts they have accrued. When an individual dies, some debt is transferred to other family members. This depends on the type of debt they had.
However, life insurance will not give you access to money in the event that you are unable to earn, for instance due to an illness or disability. Options could include critical illness cover or income protection (usually through your employer) or accident and sickness insurance.
Investments (such as stocks, shares or property) may be another way to provide for yourself or your loved ones in the future.
If your loved ones are not dependent on your income, you could consider a funeral cover policy instead. Funeral cover is designed to pay for your funeral ahead of time through a prepaid plan, so that your loved ones won't have to.
It is possible that you may not need life insurance if you are on a low income, as your dependents could be eligible for state benefits.
Could a specialist adviser help?
Specialist brokers and advisers offer tailored advice to people with pre-existing health conditions, which could make the process of applying for life insurance and other types of financial products easier.  
For more information
The Money Advice Service website provides free and impartial money advice.
While we cannot recommend any particular provider, some insurance brokers specialising in cover for people with pre-existing conditions include Cura (0800 567 7450, www.specialrisksbureau.co.uk), Moneysworth (01625 462 744, www.moneysworth.co.uk) and Unusual Risks (0845 474 3074, www.unusual-risks.co.uk).