A round-up of the latest HIV news, for people living with HIV in the UK and beyond.

Stopping the spread of hepatitis C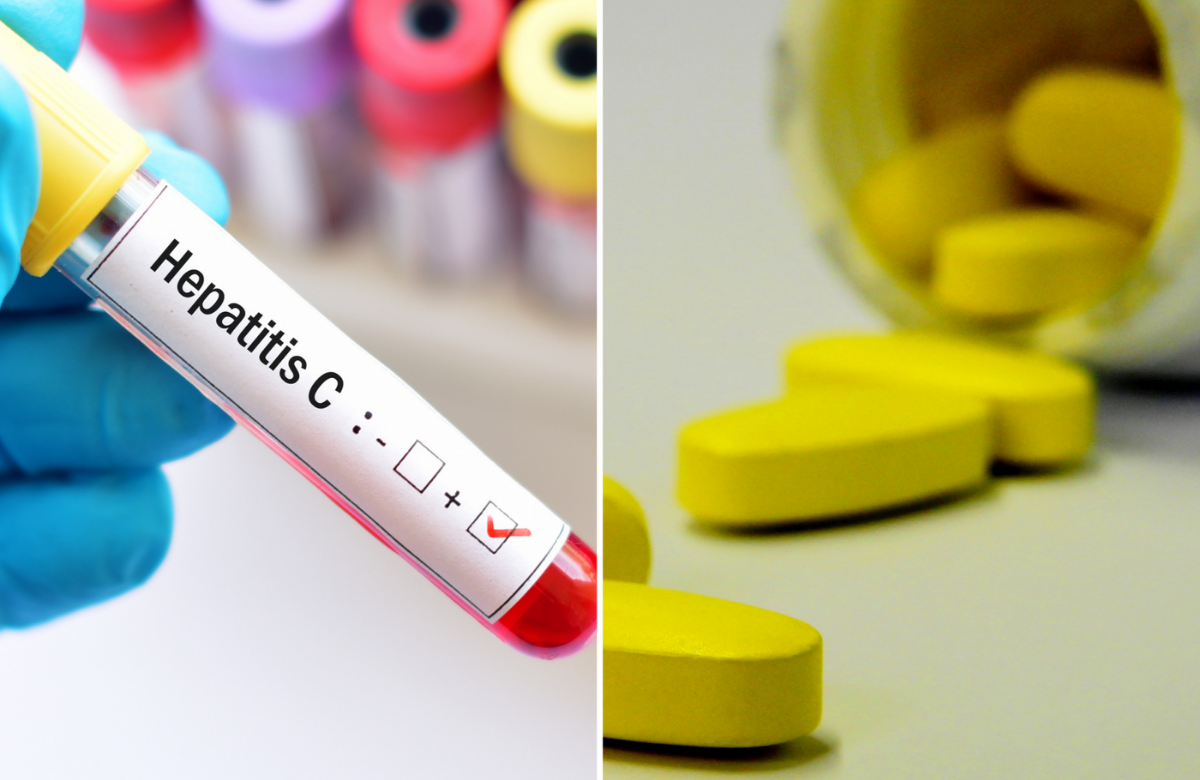 Over the last few years, the principle of 'treatment as prevention' has become well known in HIV. This is the idea that providing effective HIV treatment also has a prevention effect. People with HIV no longer pass the virus on – this has immediate benefits for individuals and their sexual partners, but also cuts chains of transmission in the wider community.
Treatment as prevention also works for hepatitis C. Treating large numbers of people living with hepatitis C has a knock-on effect on new infections in the community. 
Evidence for this comes from Melbourne in Australia in a study focusing on men who had both HIV and hepatitis C. Two hundred men were offered a course of hepatitis C treatment, which 173 started and completed. Twelve weeks after finishing the course, 160 were cured of hepatitis C (although three men were infected a second time).
This seems to have had an impact on hepatitis C in the approximately 3000 HIV-positive gay and bisexual men who received care at the same hospitals and primary care clinics where the study was done. Over seven years, the proportion of people with antibodies to hepatitis C who still had detectable virus (indicating they had not been cured) fell from 60% to 9%. New infections fell by 25% per year, from 27 infections in 2012 to two in 2019.
The researchers say part of the reason for their success was that specialist nurses were available in the primary care clinics taking part. The nurses trained staff and supported people considering hepatitis C treatment.
---
aidsmapWOMEN: Taking care of your health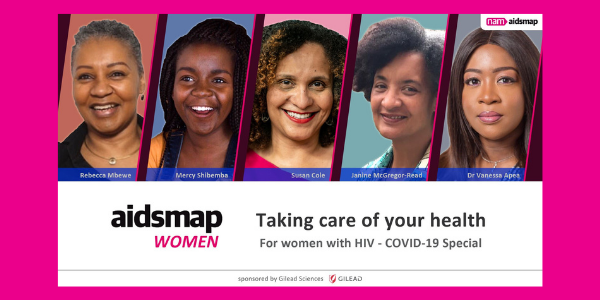 The second episode of our three-part series for women living with HIV is now available to watch online. In this episode, NAM's Susan Cole talks to her guests about the issues women with HIV are experiencing regarding their health during the COVID-19 pandemic.
Susan's guests are: Mercy Shibemba, award-winning youth HIV activist and co-chair of the Sophia Forum; Rebecca Mbewe, speaker, trainer and mentor living with HIV for the past 23 years and co-director of 4M Mentor Mothers Network; Janine McGregor-Read, peer navigator based at Homerton Hospital, living with HIV for the past 30 years; and Dr Vanessa Apea, an HIV and sexual health consultant at Barts Hospital in London.
---
PrEP does not protect against COVID-19 or make the disease less severe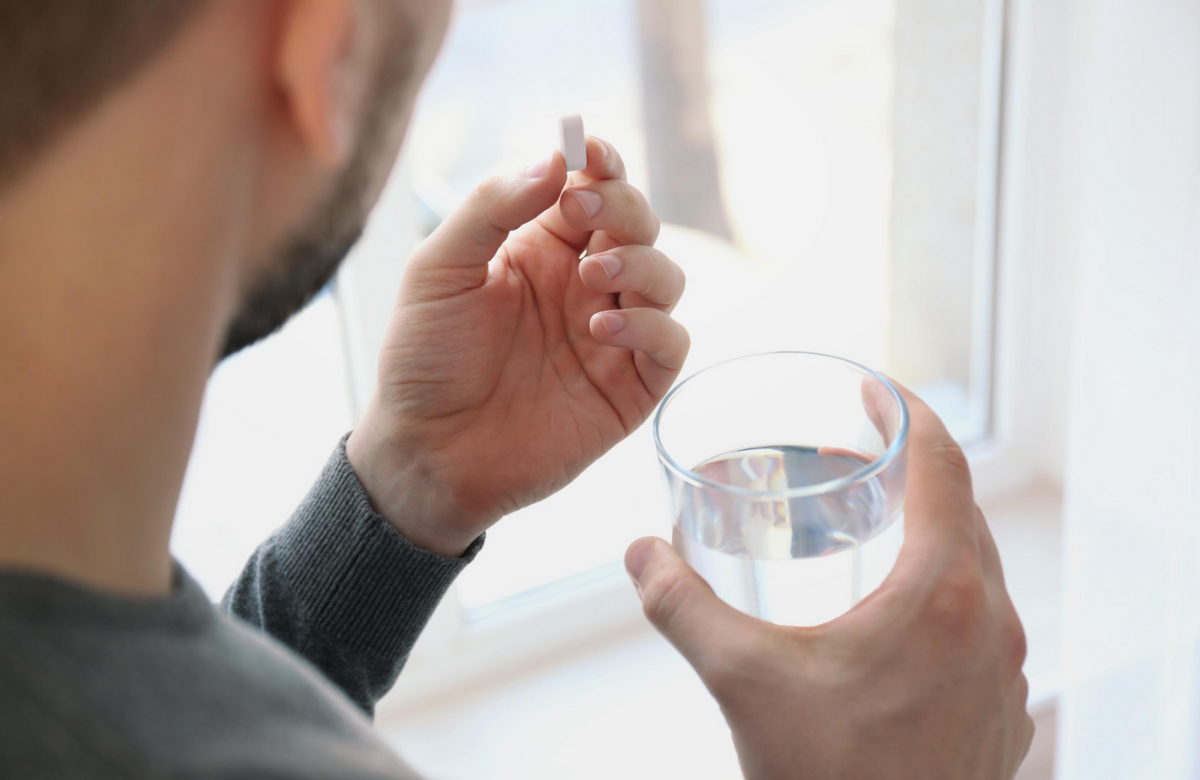 In June, Spanish researchers suggested that some combinations of medicines used to treat HIV could protect the user from COVID-19. This led to questions about whether PrEP provides protection against COVID-19: PrEP is a medication taken to prevent HIV by people who are HIV negative, but uses some of the same medicines as those used in treating HIV.
However, another research team in Madrid has carried out a study that suggests that PrEP does not provide any protection from COVID-19. What was observed was that people in the study who were on PrEP had higher rates of infection with COVID-19 than people who were not on PrEP.
Their study involved 750 people, mainly men who have sex with men. They were divided into two groups. One group took PrEP, and the second did not take any HIV medications at all.
The researchers discovered that 9% of those not taking PrEP were infected with COVID-19, while 15% of those in the group taking PrEP had COVID-19.
The investigators believe that the higher COVID-19 prevalence in the PrEP group could be linked to sexual behaviour. People who are taking PrEP may not always use condoms, and the virus that causes COVID-19 might be found in semen and faeces.
Another reason for this could be that those in the group who took PrEP may be more likely to have more sexual partners and intimate contact than those not on PrEP.
The study suggests that PrEP users need to adopt the same COVID-19 prevention measures as people in the general population.
---
HIV information in 23 languages – with more coming soon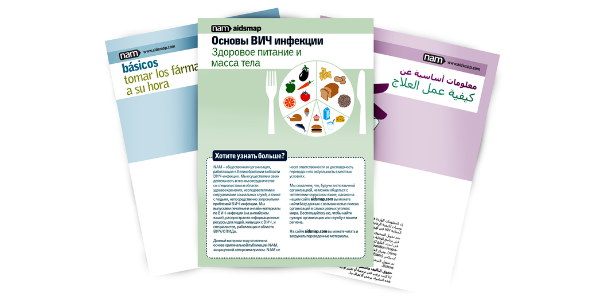 We have recently published a new Languages section on aidsmap.com. These pages offer HIV information in 23 different languages.
We want as many people as possible to have access to accurate, useful information about HIV in the language most useful to them. If you or your organisation have translated an aidsmap page, share it with us and we'll share it with everybody.
---
Sleep disturbance in people with HIV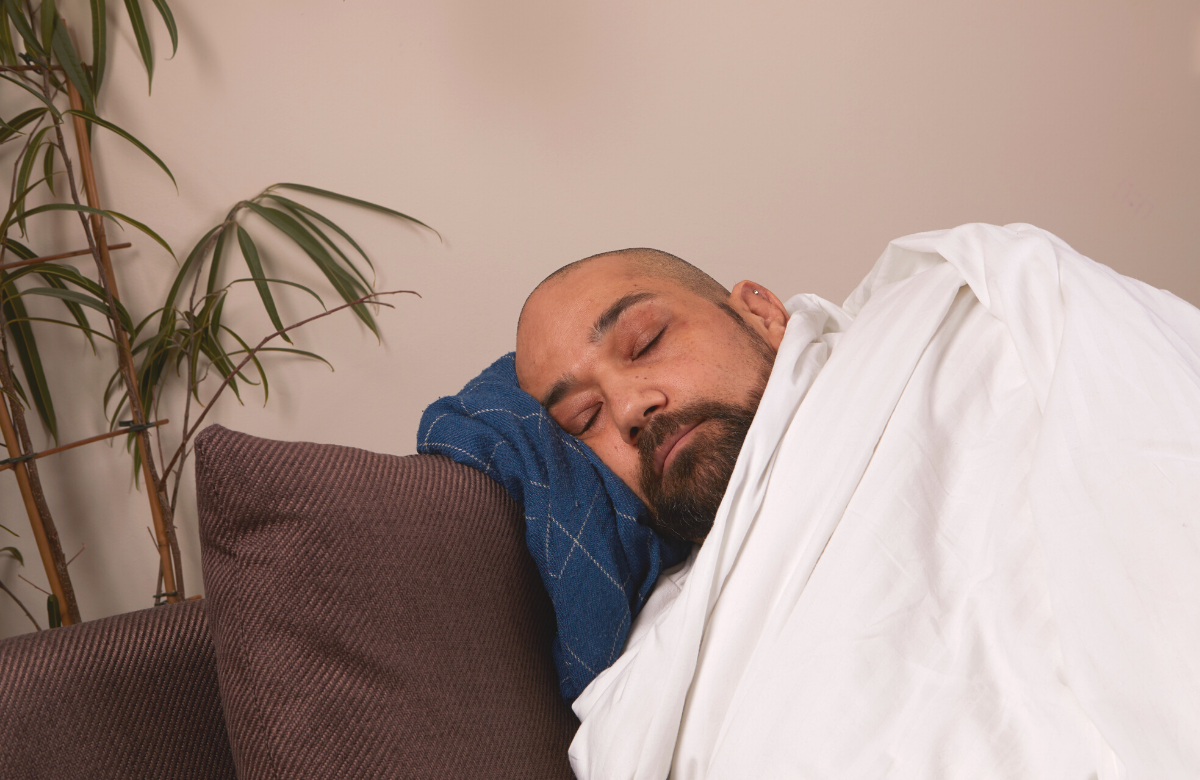 Despite successful antiretroviral therapy people living with HIV often complain of other health problems, including sleep disturbance.
In a recent study, 40 patients attending the Salford Shine Sexual Health Clinic in Greater Manchester were selected to take a questionnaire on sleep quality.
The questionnaire focused on sleep habits and addressed more specific components of sleep quality by asking patients to score their experiences. For example:
How long it usually takes them to fall asleep each night.
How many hours of sleep they get each night.
The number of hours slept/spent in bed.
The use of sleeping medication.
Thirty-seven participants who had significant sleep disturbance were provided with:
Sleep hygiene leaflets describing good sleep habits, such as not using screens for at least one hour before bedtime, no caffeine intake after 3pm, using relaxation techniques before bed and avoiding fatty foods in the evening.
Antiretroviral switch if their current regimen was felt to be aggravating their sleep pattern.
Sleep disturbance was reduced by 18% among the 22 participants who only received the sleep hygiene leaflet. In comparison, 15 patients who also agreed to switch to an alternative drug regimen reported a 52% reduction in their sleep disturbance.
The effects of different antiretroviral regimens on sleep disturbance were also observed: dolutegravir was found more likely to cause sleep disturbance than other integrase inhibitors.
Results of the study also showed that people with past or current mental health issues and people taking antidepressants were more likely to have sleep disturbance.
---
Men living with HIV may be less likely to have prostate cancer
People living with HIV are more likely to have some types of cancer as they age including lymphomas, Kaposi's sarcoma, liver cancer, cervical cancer, and anal cancer. For this reason, it is important to detect these conditions, especially as one gets older.
Prostate cancer is a type of cancer that affects the prostate (a small gland in the pelvis, found only in men). Men are more likely to develop prostate cancer as they get older and it is the most common cancer in men.
Scientists from the National Cancer Center in Beijing, however, have said that the incidence of prostate cancer in men who live with HIV is 24% lower than in men who do not have HIV. They came to this conclusion after they reviewed the cases of 600,000 HIV-positive men in 27 different studies.
However, they could not pinpoint the actual reason for the lower risk of prostate cancer in men living with HIV. They suggested that less frequent screening, reduced testosterone production, and the impact of some anti-HIV drugs could perhaps explain the result.
The researchers acknowledged some concerns about the way the study was done. They argue that more research still needs to be done to confirm their results. 
---
Conference bulletin survey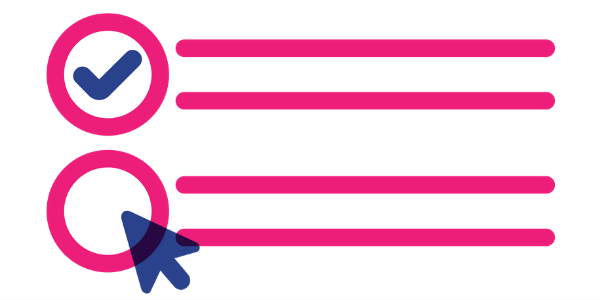 We would love to find out what you think about our conference bulletins, especially those that you've received in the last year. Could you please help us by completing this short survey? We will use the feedback to report back to our funders. The survey will take no more than 5-10 minutes to complete and closes on 31 October.
---
Long-acting injectables for HIV treatment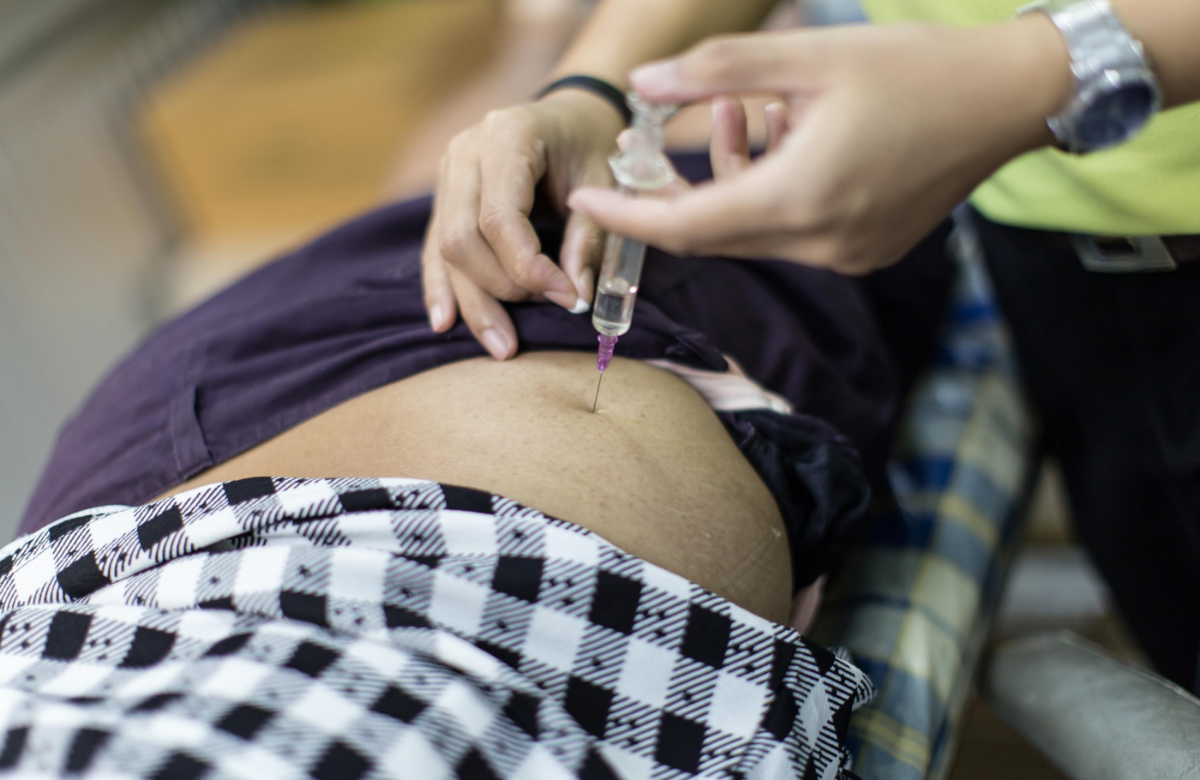 The European Medicines Agency (EMA) has recommended regulatory approval of the first long-acting injections to treat HIV. They are cabotegravir (Vocabria) and rilpivirine (Rekambys). The two injections need to be taken together, either once a month or once every two months. They have already been approved by regulators in Canada, but not elsewhere.
A recent study suggests that the injections are likely to be popular. Two-thirds of people who are currently taking HIV treatment in France, Germany, Italy and the United Kingdom would like to switch to a long-acting injectable regimen, according to the 688-person survey.
People who were interested were more likely to be younger, more recently diagnosed, heterosexual and born overseas.
People with specific unmet needs generally agreed that the injectable would help with those issues. This included people who feel anxious about missing a dose, people who dislike the daily reminder of their HIV status, individuals who find adherence difficult and people with confidentiality or privacy concerns (such as worrying that taking pills every day increases the chance of their HIV status being revealed).
If so many people switch to injectables, it will have a massive impact on health services. In many countries, people who are stable on their HIV treatment currently only need to see a clinician once every three or six months, while the ongoing COVID-19 situation has meant that many face-to-face appointments have been replaced with phone calls. However, the injections need to be done by a healthcare professional, once every one or two months, in the buttocks. Clinics and hospitals will need to re-organise themselves to deal with the extra appointments.
The researchers also surveyed 120 clinicians in the same European countries. They were generally open to offering long-acting injectables to patients, assuming that they were not more expensive. Nonetheless, the clinicians only thought that a quarter of patients would actually switch.
A study of women in the United States suggested more of a mixed picture. They generally thought that injections could be more effective than oral drugs as they go straight into the bloodstream. Many suggested that injections would be easier to take, more convenient and would have advantages in terms of privacy. They would not provide a daily reminder of HIV status in the same way that pills do.
At the same time, many women were somewhat suspicious of doctors and wary about taking a new drug that could have side effects. There was concern about painful injections, having to take them in the buttocks, and of switching from a tried and tested daily medication. Women living in areas without extensive public transport were concerned about the practicalities of getting to their clinic so often.
---
Editors' picks from other sources
The much publicised vaccine being developed at Oxford University has just added a new substudy group to the main trial that will look at responses in people living with HIV.
On 21 September Angela Motsusi, a nurse in Johannesburg, South Africa, who does quality control for area HIV-testing sites – and who also has been living with HIV herself since 2011 – tapped out one of her many Facebook posts intending to chip away at the stigma of living with the virus, which continues to exist in South Africa, as it does in the US and many other countries.
In Jordan, medical professionals and health facilities are mandated to report an individual's HIV status to the government. Foreign nationals found to be HIV-positive are summarily deported regardless of the consequences to their health and safety and banned for life from returning.
Margaret Danilovich shares the latest knowledge on HIV and ageing – and some guidance from her perspective as a physical therapist.
Services should do all they can to support people to come to clinic for check-ups, explaining and discussing any risks of not doing so, reassuring them about COVID infection control measures and offering alternatives where possible. Where it is not possible to undertake the usual monitoring, ART should still be prescribed in all but exceptional cases.