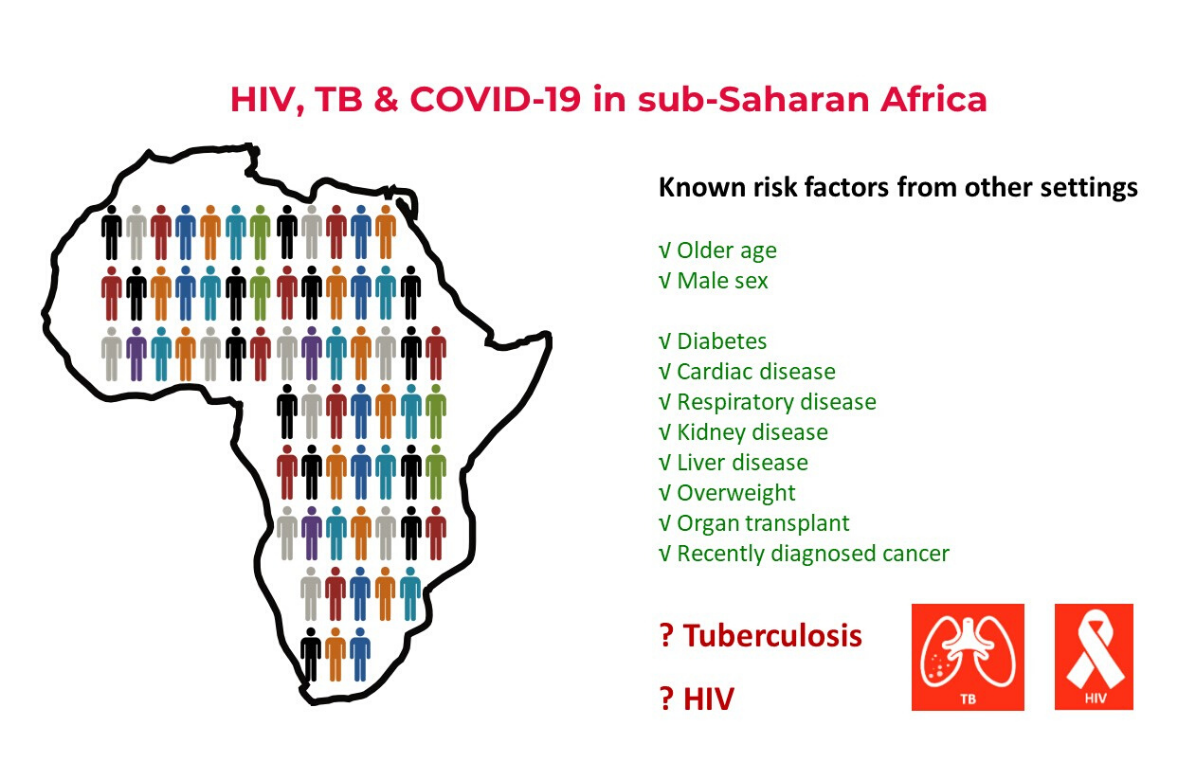 HIV raises risk of death from COVID-19 in South Africa
An analysis from South Africa's Western Cape province has shown that HIV raises the risk of death from COVID-19 and around 8% of deaths from COVID-19 in the province are attributable to HIV. However, the increase in risk is modest and although HIV prevalence in South Africa is high, the number of deaths remains small.
Dr Mary-Ann Davies of the Western Cape Health Department presented the findings to the 23rd International AIDS Conference (AIDS 2020: Virtual), taking place online this week.
The analysis looked at approximately 3.5 million adults receiving public sector health care in the Western Cape province, both in the community and in hospital. There were 22,308 diagnosed cases of COVID-19, including 625 deaths. The strongest risk factors for COVID-19 death were older age and diabetes. Tuberculosis and HIV were also risk factors, but to a lesser extent.
After taking into account the expected number of COVID-19 deaths based on the age and sex profile of the HIV-positive population, investigators calculated that the standardised mortality ratio (the increase in deaths) for people with HIV was 2.39. Approximately 8% of COVID-19 deaths could be attributed to HIV, they calculated. People with a viral load above 1000 or a CD4 count below 200 had a somewhat higher risk of death than people with suppressed viral load.
Davies stressed that the increased risk of COVID-19 death in people with HIV is modest and may be an over-estimate if residual confounding factors (such as socioeconomic status and co-morbidities) have been missed.
---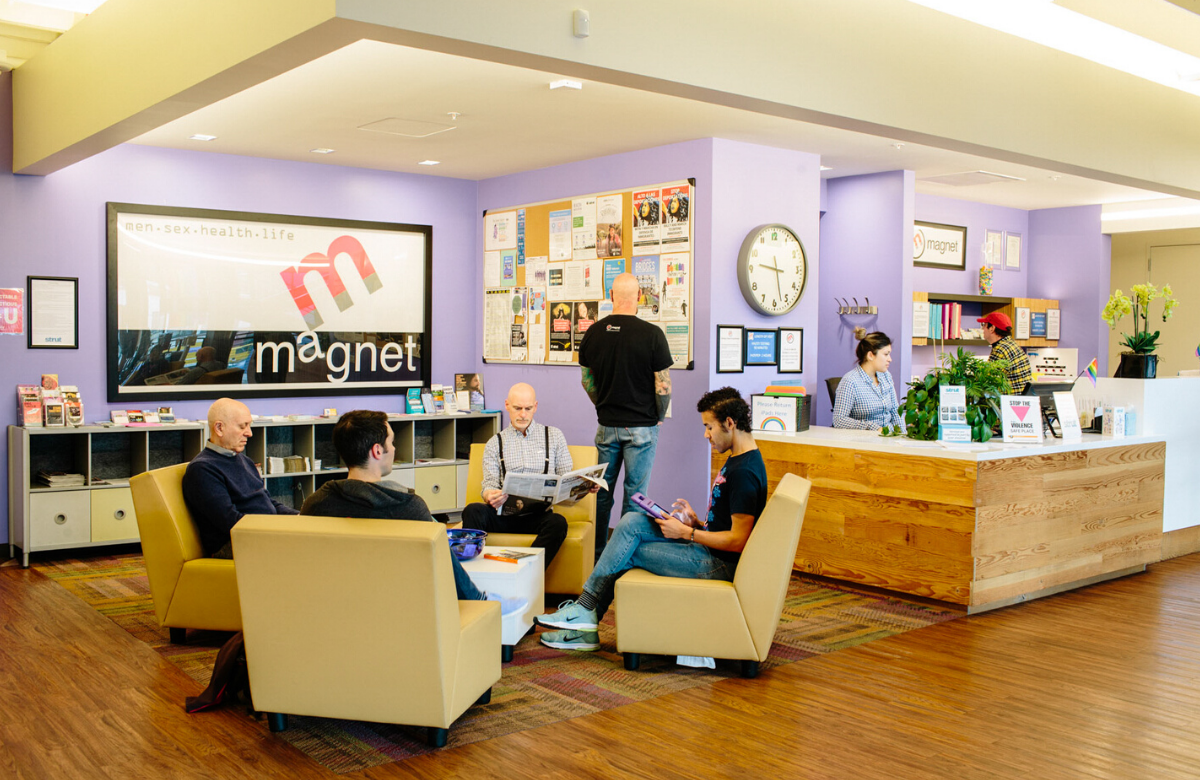 On-demand PrEP highly effective, but may be confusing for some
A San Francisco sexual health clinic offering on-demand as well as daily pre-exposure prophylaxis (PrEP) reported to the conference that 24% of clients given the choice opted to use the intermittent method, and the rate of new infections was low.
'On-demand' PrEP involves taking two tenofovir disoproxil fumarate/emtricitabine (Truvada) tablets 2 to 24 hours before engaging in sex, taking a single tablet 24 hours after the first two, and another tablet 24 hours after that. This is also known as event-based PrEP or PrEP 2-1-1.
On-demand PrEP was shown to be highly effective for gay and bisexual men and trans women in the French IPERGAY study and is endorsed by the World Health Organization for these groups. It is not yet recommended in the United States, but some providers offer it as an option. It has not yet been shown to be effective for other groups of people.
The San Francisco study included more than 3300 cisgender men and trans women. They were informed about the daily and on-demand PrEP strategies and could choose which they preferred. Of the people starting PrEP for the first time, 70% opted for daily use while 30% chose on-demand PrEP. Among existing PrEP users at the clinic, 21% decided to switch. Overall, 24% of all PrEP users chose the on-demand strategy. Both PrEP strategies proved highly effective and adherence was high. There was one HIV seroconversion in each group and both were linked to poor adherence.
However, a French study, also presented to the conference, found that community sexual health counsellors often encountered confusion about the on-demand schedule. To simplify matters, they promote the idea of starting and stopping PrEP, without distinguishing between the daily and on-demand strategies. When starting, men who have sex with men should take two pills between 2 and 24 hours before they intend to have sex. They should then take one pill a day for as long as they are having sex, followed by a single pill on each of the two days after they last have sex.
---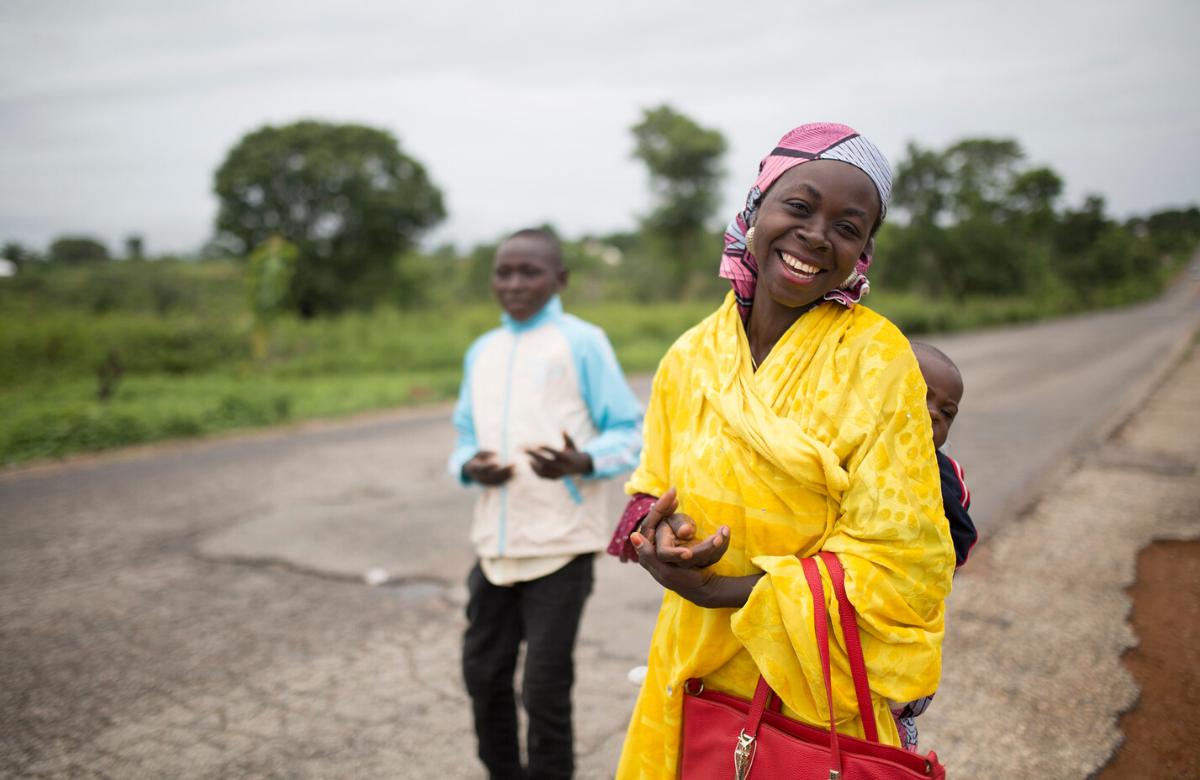 Offering PrEP to women in South Africa considerably reduces HIV infections
Making PrEP available to women taking part in a large contraception study reduced HIV incidence by 55% – in all participants, whether or not they took PrEP themselves, the conference heard.
The ECHO study was designed to investigate whether contraceptives raised HIV risk. It randomised 7829 women in four countries in Africa to use one of three contraceptive options, and found no evidence of increased HIV risk.
Following stakeholder consultation, PrEP was made available to study participants in South Africa towards the end of the study. Of the 2043 women in South Africa who were still enrolled in the study when PrEP was introduced, 543 (26.6%) started PrEP.
HIV incidence fell from around 5% before PrEP was introduced to around 2%. In other words, just a 25% uptake of PrEP by women in the study produced a more than 50% fall in the rate of HIV infection. The reason PrEP had an effect disproportionate to its apparent use was because the women who accessed PrEP were, in the main, those at higher risk.
---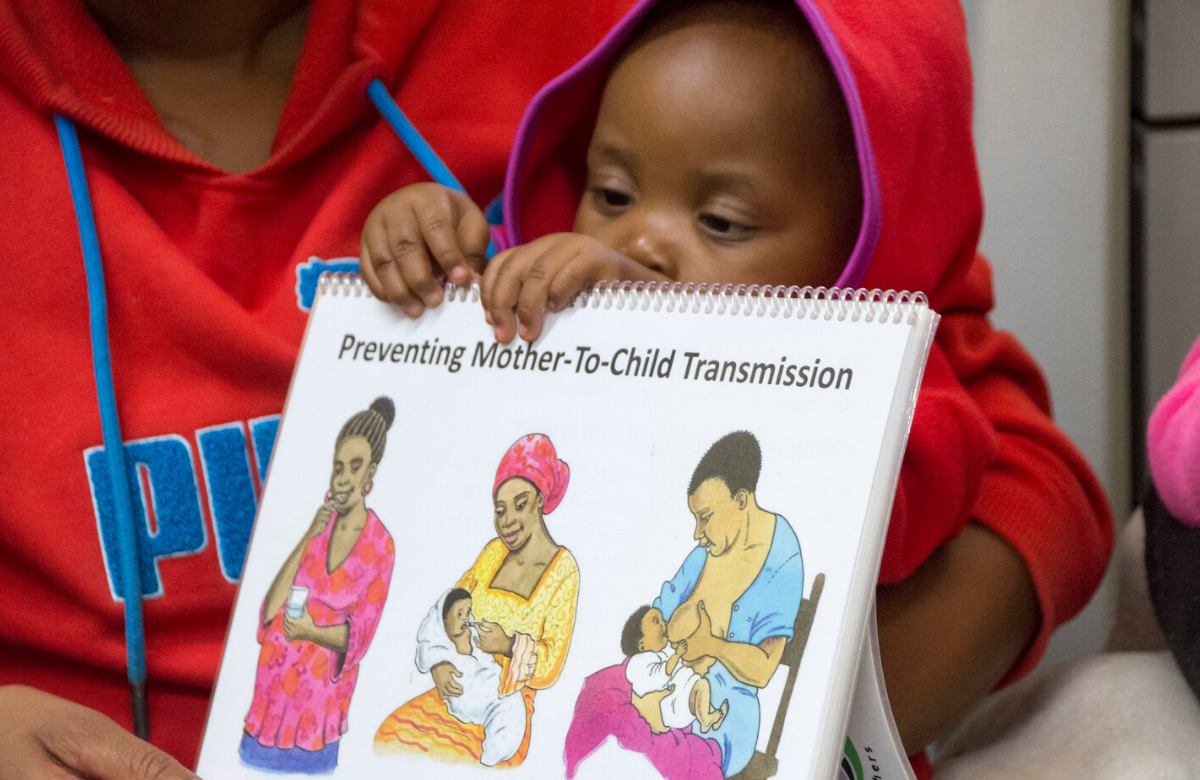 Vertical transmission rate of 1.8% in Khayelitsha, South Africa
Twenty years on from the first programme focused on prevention of vertical (mother-to-child) transmission in Khayelitsha, Cape Town's largest township, the overall rate of vertical transmission is 1.8%, the conference heard this week.
The findings came from a retrospective analysis of births to mothers living with HIV attending antenatal care in Khayelitsha in 2017.
The prevalence of HIV in women attending antenatal services was 31%, and 88% of women already knew their HIV status at their first antenatal visit, with 78% already on antiretroviral therapy (ART). Ninety-five per cent of women were diagnosed and started ART before giving birth. Coverage of early infant diagnosis was suboptimal, but by ten weeks 94% of infants had received an HIV-PCR test.
While the overall mother-to-child transmission rate was 1.8%, this varied according to maternal diagnosis. In mothers diagnosed before antenatal care, it was 1.4%; in mothers diagnosed antenatally, it was 2.3% and in mothers who were only diagnosed after giving birth, it was 10%.
---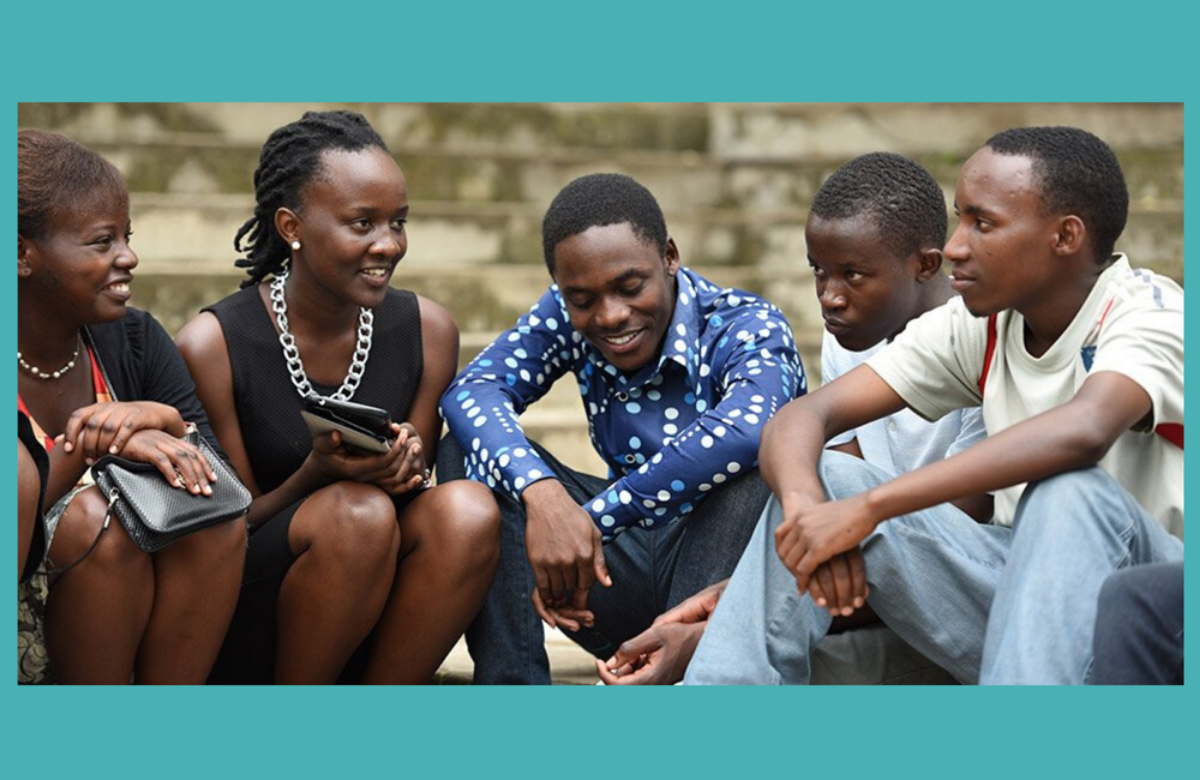 Poor adherence associated with disruptive events in young people's lives
Disruptive life events such as pregnancy and moving home are associated with viral non-suppression in young people living with HIV in rural Uganda and Kenya, the conference heard this week.
Data were collected from 900 people living with HIV aged 15 to 24. Most were female (83%) and two-thirds had been on treatment for more than six months.
The life events that the participants most frequently reported were pregnancy or birth (16%) and moving home (16%). Also frequently mentioned were sickness, starting or stopping school or employment, a death in the family, relationship problems, and having a new sexual partner. Each was mentioned by 8 or 9% of respondents.
These events were often overlapping, with 17% reporting two significant life events around the same time. Those reporting overlapping events were half as likely as other participants to have suppressed virus, whereas experiencing any one life event on its own was not associated with viral non-suppression.
The 17% who reported drinking alcohol were also less likely to have suppressed virus. In contrast, young people who had shared their HIV status with family members or their partner were around twice as likely to have an undetectable viral load.
---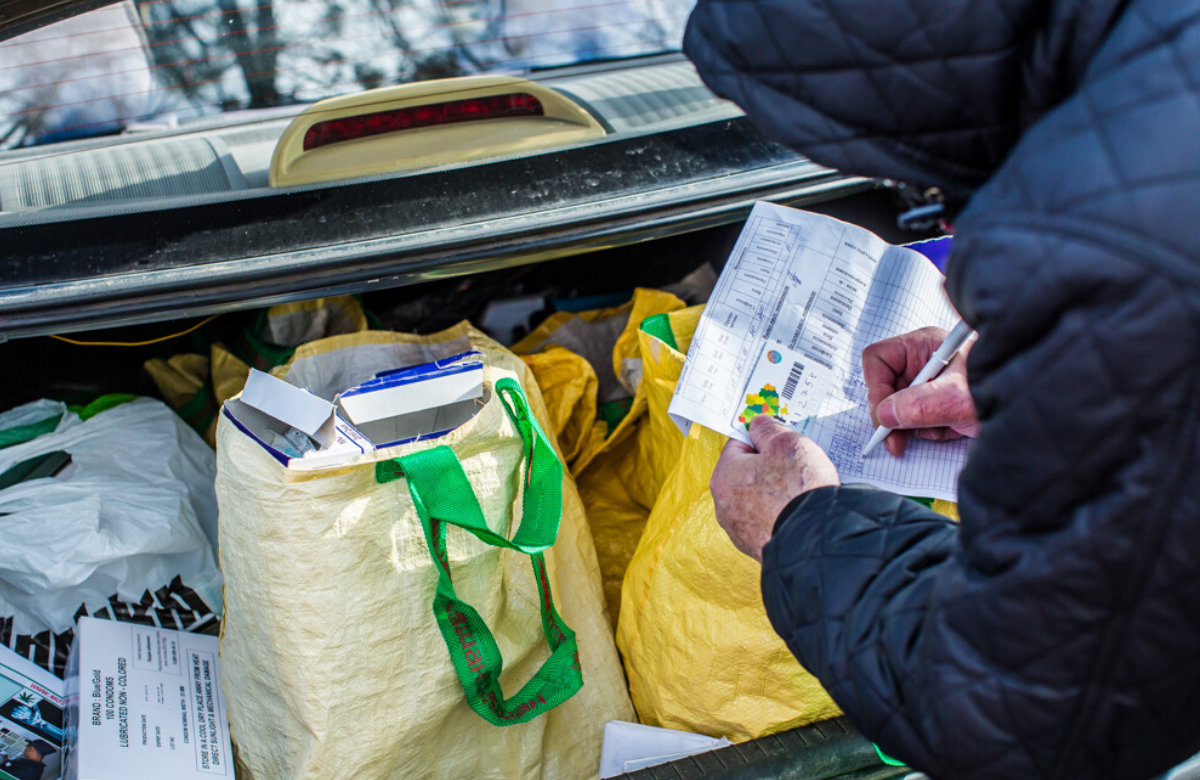 Benefits of harm reduction in Ukraine and Tanzania
Initiatives delivered by non-governmental organisations (NGOs) have tangible benefits for the health of people who inject drugs in terms of HIV and hepatitis C prevention and engagement with HIV care in Ukraine, according to research presented to the conference.
Over 42,000 current injecting drug users took part in bio-surveillance surveys in 31 cities across Ukraine, in 2009, 2011, 2013, 2015 and 2017. About a third of participants were NGO clients, a fifth were female, and HIV prevalence was 22%.
Clients of NGOs were more likely to have been tested for HIV, use condoms and sterile needles, receive opioid agonist therapy, and if HIV positive, be on antiretroviral therapy.
Separate research with people who inject drugs in Tanzania showed sustained improvements in HIV testing rates and use of sterile injecting equipment over 12 years, while HIV prevalence fell dramatically over the same time period.
The studies show the investment in services for people who inject drugs can achieve sustained reductions in risk behaviour, enhance engagement with the HIV treatment cascade and help reduce rates of HIV infection in this major risk group.
---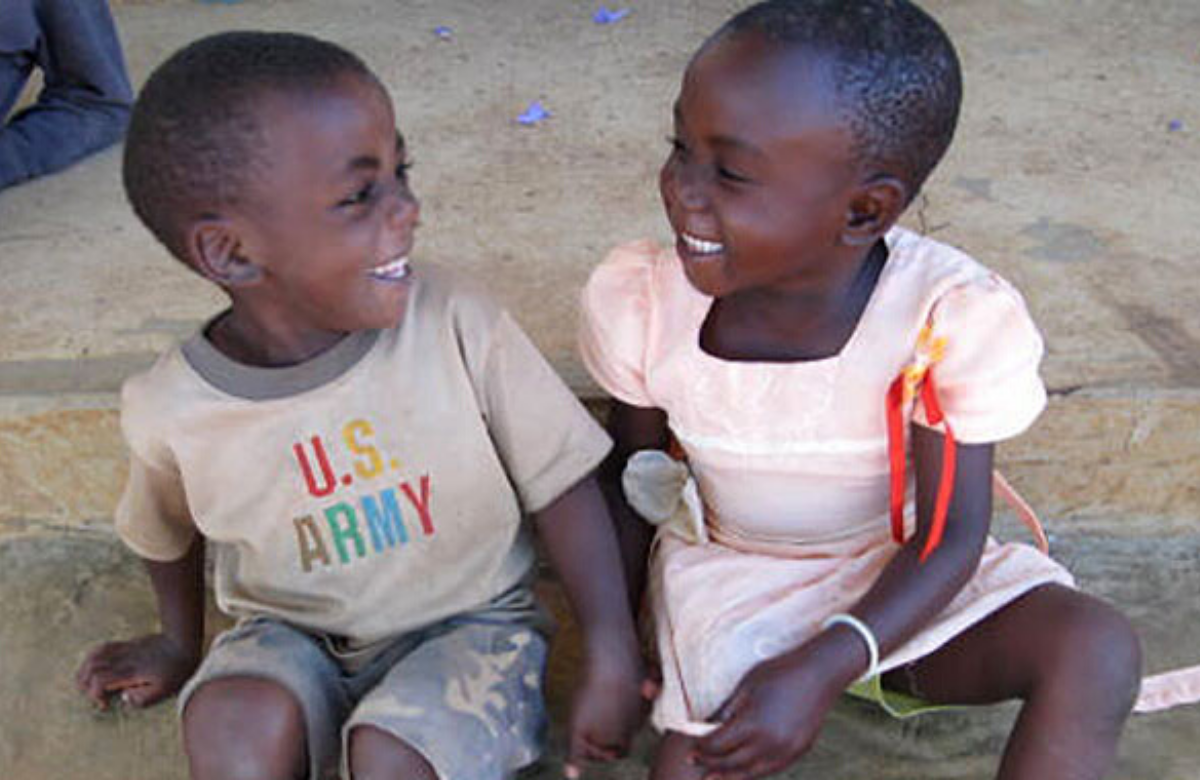 Children of women living with HIV doing just as well as those of HIV-negative mothers
At the age of five, the HIV-negative children of mothers living with HIV generally did just as well as the children of HIV-negative mothers in terms of physical and psychological development, a study from South Africa shows. This was despite growing up with more indicators of social disadvantage.
The study recruited pregnant women in Cape Town, South Africa in 2009-2010. To date, the researchers have followed the children of 1150 mothers, up to the age of eight. Thirty-two per cent of the mothers are living with HIV but only a minority have consistently taken antiretroviral therapy.
The socioeconomic profiles of the HIV-positive and HIV-negative mothers were similar, and reflect the hardships of township life. Only 16% were in formal employment and only 31% lived in formal housing. Food insecurity was common, especially among the HIV-positive mothers and their children.
There were small differences in birth weight between the groups, but after six months this was no longer significant and there was no difference in height, psychological development or behaviour.
The researchers said their findings were 'unexpected', as several previous studies have shown the uninfected children of positive mothers to be at a disadvantage. Most of those studies only provided data on children's first year or two, whereas this cohort has been followed long-term. The findings may also be due to the improved health of mothers living with HIV in recent years.
---
aidsmapLIVE: AIDS 2020 special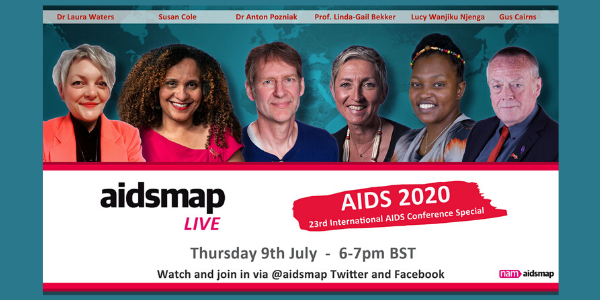 This Thursday 9 July, we are broadcasting an aidsmapLIVE AIDS 2020 special. Joining NAM's Susan Cole to discuss the biggest stories from the conference are: Dr Laura Waters, Chair of the British HIV Association; Dr Anton Pozniak, President of the International AIDS Society; Professor Linda-Gail Bekker, Deputy Director of the Desmond Tutu HIV Centre; AIDS 2020 plenary speaker Lucy Wanjiku Njenga; and NAM aidsmap's Gus Cairns.
Join us on Thursday on our Facebook and Twitter pages at 6pm UK time (San Francisco 10am / Rio de Janeiro 2pm / Johannesburg 7pm / New Delhi 10.30pm).
If you miss the live show, it will be available to watch afterwards on our Facebook, Twitter and YouTube pages and on aidsmap.com.
---
Scientific analysis from Clinical Care Options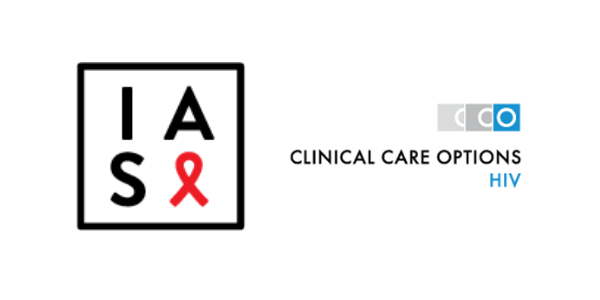 Clinical Care Options is the official provider of online scientific analysis for the 2020 International AIDS Conference through capsule summaries, downloadable slides, rapid expert webinars, and ClinicalThought commentaries.