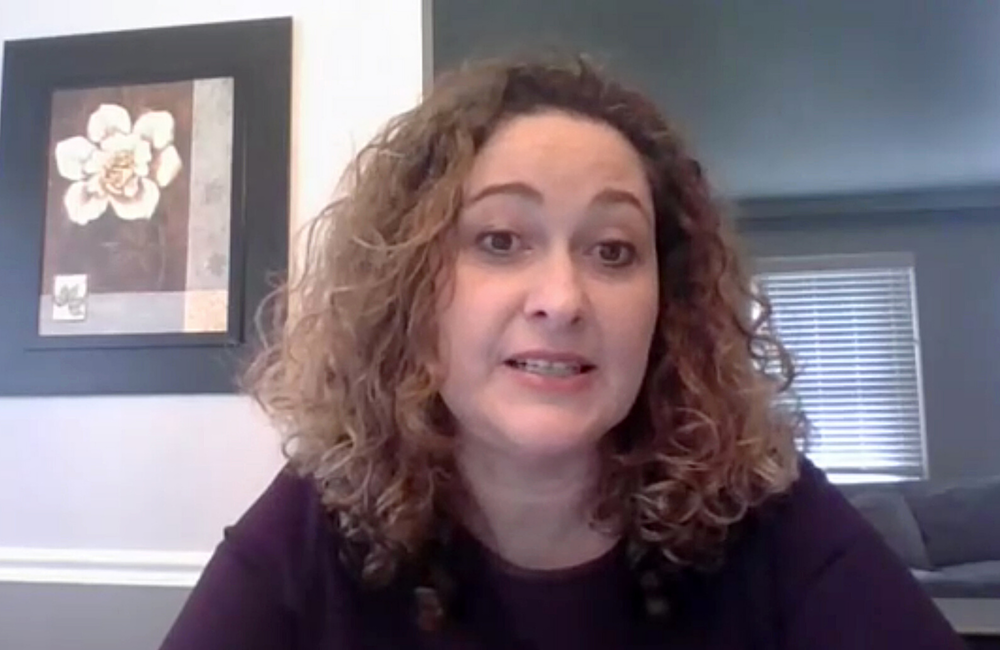 The European Medicines Agency (EMA) last month recommended approval of cabotegravir (Vocabria) plus rilpivirine (Rekambys), a long-acting injectable regimen administered every one or two months to treat HIV. The injectables are currently approved in Canada, marketed as Cabenuva. Long-acting cabotegravir alone is also being studied as PrEP.
A set of reports at the recent virtual IDWeek conference addressed some of the implementation issues likely to arise in deploying the novel treatment, which must be administered by healthcare providers.
Long-term safety and efficacy
Long-acting cabotegravir and rilpivirine have been under study for several years. After showing that a simplified regimen of oral versions of cabotegravir plus rilpivirine (Edurant) was safe and effective, researchers evaluated injectable formulations of the two drugs, first in the phase 2b LATTE-2 trial, then in the phase 3 ATLAS and FLAIR studies.
At IDWeek, Dr Graham Smith of Maple Leaf Research in Toronto reported five-year results from LATTE-2. Of the 274 original participants, 93 were still receiving monthly injections and 133 were still receiving injections every other month at week 256.
Of the participants initially randomised to receive the injectables, 74% on the monthly schedule and 88% on the every-other-month schedule maintained virologic suppression. The lower rate in the monthly arm was attributed to more discontinuations. Among those who switched from oral drugs to the injectables in the study's extension phase, 93% maintained viral suppression. Two people in the every-other-month arm experienced protocol-defined virologic failure through week 48, but none did so after that point.
At the virtual HIV Glasgow conference last month, researchers reported that the long-acting injectables maintained viral suppression with a very low rate of virologic failure, both for those new to treatment in FLAIR and for those switching from another suppressive regimen in ATLAS. Moreover, the regimen did not require a lead-in period with oral versions of the drugs.
As previously reported, the ATLAS-2M study showed that administration of injectable cabotegravir and rilpivirine every other month suppressed HIV as well as monthly injections. This was confirmed by results from the POLAR trial presented at IDWeek.
This study included 97 participants who completed at least six years in LATTE-2 and had an undetectable viral load. Of these, 90 opted to receive injectable cabotegravir plus rilpivirine every other month while seven chose to switch to a single-tablet oral regimen of dolutegravir plus rilpivirine (Juluca). After a year, 98% of those on the injectable regimen and 100% on the oral regimen maintained viral suppression, with none meeting the criteria for virologic failure.
In all the studies, the injectable regimen was generally well tolerated. Injection site reactions were common, but they were mostly mild to moderate, lasted about three days on average and rarely led to treatment discontinuation. A substantial majority of participants said they preferred the injectable regimen to daily pills. A recent survey by ViiV Healthcare shed light on some of the reasons why people prefer the long-acting option.
Adherence and COVID-19 disruption
Dr Paula Teichner of ViiV presented long-term data on adherence and management of treatment interruptions among participants in LATTE-2 and FLAIR, who have now been followed for two to five years.

Of 9803 expected injection visits over five years in LATTE-2, 39% were administered on the scheduled dosing date and 96% were given within the allowable seven-day window; results were similar for the monthly and every-other-month schedules. Of the 6005 expected injections over two years in FLAIR, adherence was about the same, at 43% and 97%, respectively.
In the two studies combined, 313 of the 354 injection visits that had not taken place within the seven-day window ended up being done within the week that followed. None of the 41 injections that occurred more than 14 days after the scheduled date resulted in a case of confirmed virologic failure.
"Of 9803 expected injection visits over five years in LATTE-2, 96% were given within the allowable seven-day window."
Eighteen participants in the two studies had a total of 31 missed injection visits that were foreseen in advance. All but one were covered by substituting daily oral cabotegravir and rilpivirine. All those who did so still had an undetectable viral load when they resumed injections and at the end of the study period.
Three people used oral drugs to cover planned missed injection visits on two or more occasions, including one who did so seven times due to frequent work travel. The single person who missed an injection visit without oral substitution (due to a bout of hepatitis A) maintained viral suppression until his next injections four weeks later.
"The use of oral cabotegravir plus rilpivirine to bridge planned missed injection visits provided an effective strategy to maintain virologic suppression during short period of long-acting treatment interruption," the researchers concluded.
This strategy was put to good use during health care disruptions related to the COVID-19 pandemic, Dr Maggie Czarnogorski of ViiV reported.
Among the 1744 active participants currently receiving injectable cabotegravir and rilpivirine in ongoing phase 2 or 3 trials, 129 people (7%) had injection visits affected by COVID-19 through September 15.
Of these, 54 (42%) interrupted injections due to clinic closure or staffing constraints, 18 (14%) did so because they had confirmed or suspected COVID-19, eleven (9%) did so while under self-quarantine, seven (5%) were affected by travel restrictions, six (5%) refused to attend the clinic visit and 33 (26%) did so for other reasons. A majority of these people substituted oral cabotegravir and rilpivirine but some used alternative oral antiretrovirals.
Looking at the population as a whole, 93% continued receiving the injectables as planned, 5% used oral cabotegravir and rilpivirine, 2% received alternative oral regimens and less than 1% rescheduled their injection visit with no oral substitution. No suspected or confirmed cases of virologic failure have been observed as a consequence of COVID-19 disruptions.
Implementation
Finally, Dr Czarnogorski also presented results from the CUSTOMIZE study, which explored health care workers' attitudes about providing long-term injectable treatment in the US.
Many people on stable HIV treatment only need to see a clinician once every three to six months, so injections that must be administered by a provider every month or two – in the buttocks, which requires a degree of privacy – could strain health care resources.
In this study, researchers conducted qualitative interviews with eight physicians, eight nurses and other staff who administer injections and eight office administrators at eight US clinics, including private practices, university health centres and health centres serving low-income clients. Interviews were done before clinics started offering the injections and again after patients had received their fourth jab.
The clinics were provided with implementation support tools and resources, including websites for staff and patients, training in providing injections, a web-based treatment planner, a patient fact sheet and video and a consultation aid.
At the outset, a majority of providers expected the injectable regimen would meet patients' needs. Perceived advantages included reduced stigma related to pill bottles (38%), ability to live or travel without worrying about carrying or losing pills (31%) and removing the daily reminder of having HIV (20%).
However, some providers and administrators had initial concerns about implementation, including staffing, scheduling and space allocation.
"Staff members are optimistic that monthly long-acting cabotegravir plus rilpivirine is manageable with minimal disruption to routine HIV care in US settings."
At the four-month analysis, most providers said these concerns were surmountable. A majority of staff (71%) reported no changes in official clinic hours, but some noted the need to adjust hours to accommodate injection visits before the clinic opened or at lunchtime.

The respondents recommended identifying designated rooms for injections, identifying a person to track appointment schedules and creating a system for rescheduling and reminders. They found it was helpful to schedule visits during the early part of the monthly treatment window to allow time for rescheduling if needed. About one in five clinics needed to purchase a suitable refrigerator to store the injectable drugs. The participants favoured face-to-face, rather than virtual, injection training, especially given that many HIV providers do not routinely give injections.

Nearly half of the staff members (46%) cited the high rate of patient acceptance of the injectables, and they said that such positive attitudes on the part of patients heightened their desire to offer the treatment and facilitated successful implementation at their clinics.

"Overall, study participants viewed operationalizing long-acting cabotegravir plus rilpivirine as an important and achievable goal that will facilitate patient preferences and treatment adherence," the researchers concluded. "Staff members are optimistic that monthly long-acting cabotegravir plus rilpivirine is manageable with minimal disruption to routine HIV care in US settings."

ViiV plans to do another round of surveys after a year of providing injections, which will include any impacts related to COVID-19. A similar study called CARISEL, which is evaluating implementation of the long-acting regimen in European healthcare settings, started in September and initial results are expected in 2021.
References
Czarnogorski M et al. Summary of COVID-related impact on cabotegravir and rilpivirine long-acting (CAB+RPV LA) dosing across the six ongoing global phase IIb and IIIb clinical trials. IDWeek, abstract LB-8, 2020.
Czarnogorski M et al. Qualitative findings from a hybrid III implementation-effectiveness study to explore perspectives of health-care staff on early implementation of cabotegravir and rilpivirine long acting (CAB+RPV LA) injectable HIV treatment in the US (CUSTOMIZE). IDWeek, abstract 1037, 2020.
Mills A et al. Antiviral activity and safety of long-acting cabotegravir (CAB LA) plus long-acting rilpivirine (RPV LA), administered every 2 months (Q2M), in HIV-positive subjects: results from the POLAR study. IDWeek, abstract 116, 2020.
Update: Following the conference presentation, this study was published in a peer-reviewed journal:
Mills A et al. Long-acting cabotegravir and rilpivirine for HIV-1 suppression: switch to 2-monthly dosing after 5 years of daily oral therapy. AIDS, 36: 195-203, February 2022.
doi: 10.1097/QAD.0000000000003085
Smith G et al. Safety, efficacy, and durability of long-acting CAB and RPV as maintenance therapy for HIV-1 infection: LATTE-2 week 256 results. IDWeek, abstract 638, 2020.
Update: Following the conference presentation, this study was published in a peer-reviewed journal:
Smith G et al. Efficacy, Safety, and Durability of Long-Acting Cabotegravir and Rilpivirine in Adults With Human Immunodeficiency Virus Type 1 Infection: 5-Year Results From the LATTE-2 Study. Open Forum Infectious Diseases, 8: ofab439, September 2021. https://doi.org/10.1093/ofid/ofab439
Teichner P et al. Long-term patient adherence and management of treatment interruptions with long-acting injectable cabotegravir + rilpivirine for maintenance therapy in phase IIb/III studies. IDWeek, abstract 1029, 2020.