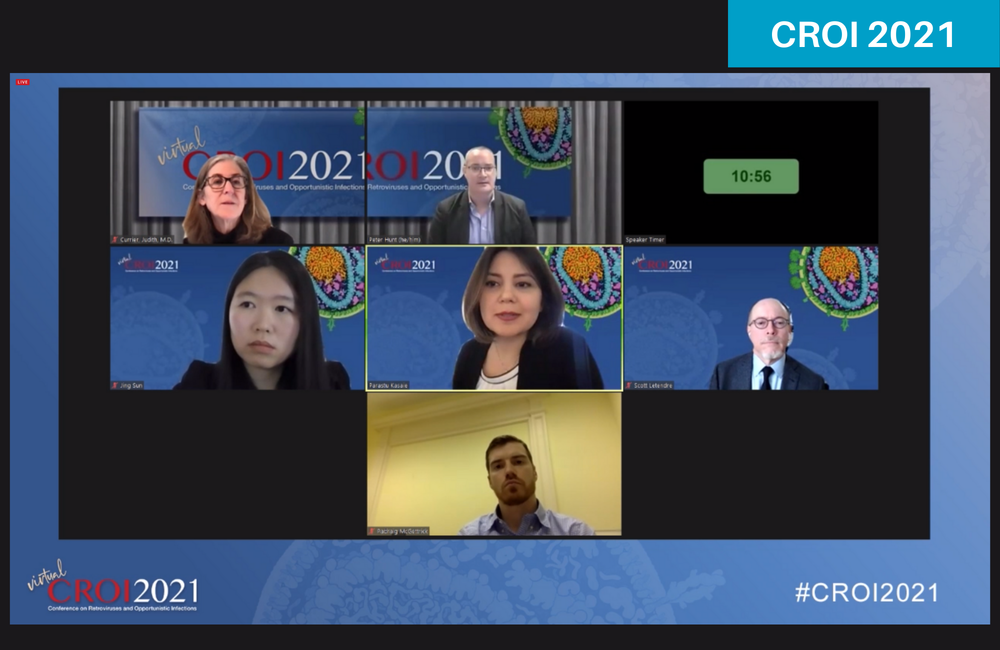 The recent Conference on Retroviruses and Opportunistic Infections (CROI 2021) presented the latest research on ageing and additional health concerns for people living with HIV. Here are the highlights.
The numbers of Americans living with HIV who are aged over 65 is projected to grow rapidly over the next decade and will result in large numbers of patients who have multiple co-morbidities in addition to HIV, a modelling study showed. By 2030, a quarter of people taking HIV treatment will be over the age of 65 and a third are expected to have at least two physical co-morbidities, such as high blood pressure, raised cholesterol, chronic kidney disease or diabetes.
Researchers continue to explore the impact of COVID-19 on people with HIV. While several studies have found that people with HIV have worse outcomes than other people, UK research presented at the conference found that this was entirely attributable to underlying health conditions and greater physical frailty in people with HIV. However, a US study found a small but statistically significant increase in the risk of hospitalisation for COVID-19, even after controlling for some underlying conditions.
One of the most commonly used antiretroviral medications, tenofovir disoproxil fumarate is associated with small losses of bone mineral density in some people, usually during the first year of taking the drug. CROI was told about a new strategy to prevent this – a short course of alendronate around the time of starting tenofovir-based antiretroviral therapy. This oral medication is usually used for the treatment of osteoporosis and is inexpensive and well tolerated.
An alternative to tenofovir disoproxil fumarate is tenofovir alafenamide, which does not have the same disadvantages in terms of the bones and kidneys. However, three new studies showed that tenofovir alafenamide (TAF) is associated with weight gain. Each study tracked weight changes in people switching HIV treatment. The three studies came to different conclusions about the role of dolutegravir and other integrase inhibitors in weight gain.
People with HIV and hepatitis B co-infection remain at risk for developing hepatocellular carcinoma (liver cancer) despite antiviral treatment and should undergo regular monitoring for liver cancer, according to research presented at CROI. The data show that antiviral therapy reduces but does not eliminate the risk of hepatocellular carcinoma.
Click on the links to find out more.
You can also read our selections of the top 5 stories on injectable HIV treatment and prevention, and the top 5 stories on HIV treatment and care in Africa presented at CROI.