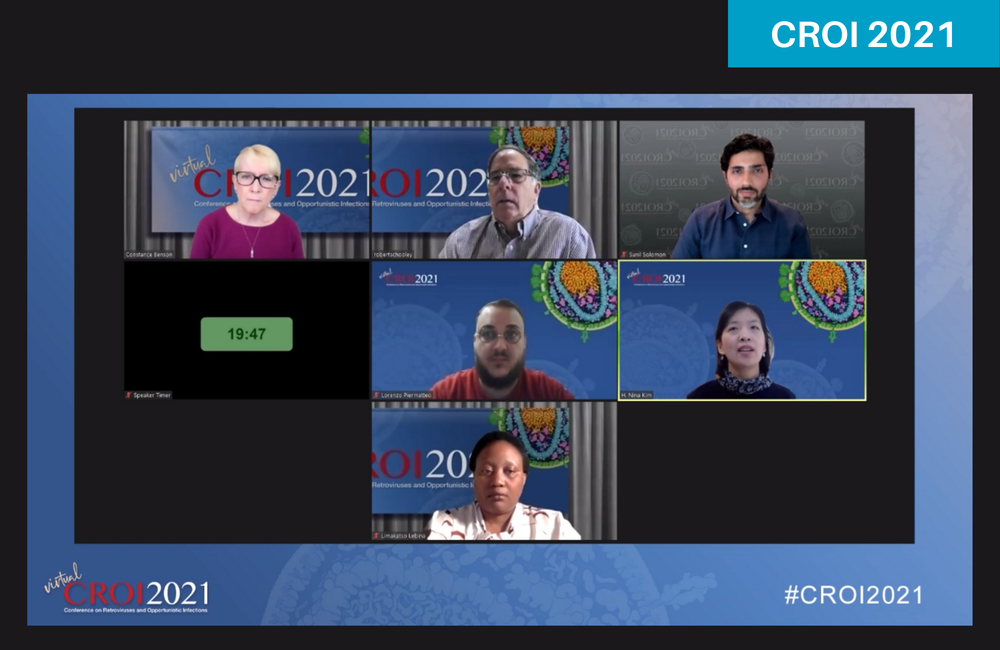 People with HIV and hepatitis B co-infection remain at risk for developing hepatocellular carcinoma (HCC) despite antiviral treatment and should undergo regular monitoring for liver cancer, according to research presented this week at the virtual Conference on Retroviruses and Opportunistic Infections.
"Our findings underscore that antiviral therapy reduces but does not eliminate the risk of HCC," Dr H. Nina Kim of the University of Washington in Seattle said during her presentation.
Over years or decades, chronic hepatitis B virus (HBV) infection can lead to serious liver problems including cirrhosis and HCC, the most common type of liver cancer. Hepatitis B is among the leading causes of liver cancer worldwide. Some past research has shown that people living with both HIV and HBV tend to have faster liver disease progression.
Nucleoside/nucleotide analogues such as tenofovir disoproxil fumarate and tenofovir alafenamide can keep HBV replication in check indefinitely, and people with HIV/HBV co-infection are advised to use antiretroviral regimens that include drugs that are active against both viruses. But such treatment seldom leads to a cure of hepatitis B.
Kim and her colleagues evaluated risk factors for HCC among people with HIV and HBV co-infection in 22 cohorts that make up the North American AIDS Cohort Collaboration on Research and Design (NA-ACCORD).

Among the nearly 124,000 HIV-positive people included in the cohorts between 1995 and 2016, a total of 9383 people with HIV/HBV co-infection were identified. After excluding those with inadequate data and those who already had HCC, 8354 people were included in this study.
Most participants (93%) were men, 41% were Black and the median age was 43 years. About a third reported heavy alcohol use, 22% had chronic hepatitis C and 12% had obesity, which are also risk factors for liver disease progression. Concerningly, 45% did not have HIV suppression. About a quarter were hepatitis B 'e' antigen (HBeAg) positive and 76% were taking antiretrovirals that were active against HBV.
Kim acknowledged that the lack of women was a limitation of the study, as was the absence of data about fatty liver disease, cirrhosis status or hepatitis delta infection (which can sometimes occur along with HBV and lead to more aggressive liver disease).
Looking at the full study population, there were 115 new cases of HCC, or 1.8 per 1000 person-years. Older age, heavy alcohol use and chronic hepatitis C were independent risk factors for liver cancer. However, there was no significant association with HIV viral load or CD4 percentage.
"Sustained HBV suppression for a year or more was associated with a 58% reduction in HCC risk."
About two thirds of participants had available quantitative HBV viral load data. In a second model looking at this subgroup, having HBV DNA over 200 IU/ml nearly tripled the risk of developing HCC, and the odds were more than fourfold higher for those with HBV levels exceeding 20,000 Iu/ml.
In a third model looking at the effect of hepatitis B treatment, sustained HBV suppression for a year or more was associated with a 58% reduction in HCC risk, while suppression for four years or more reduced the risk by 66%.
This study, the researchers concluded, is the first to show that any level of HBV viraemia is associated with increased HCC risk in a large, racially diverse cohort outside of Asia.
"The data highlight the importance of HBV surveillance and optimisation of HBV suppression," Kim said. "To gain maximal protective benefit from antiviral therapy for HCC prevention, sustained and ideally uninterrupted suppression of HBV may be necessary over years."