Welcome to the May 2022 Sexual Health & HIV Policy EUROBulletin.
Our feature in this edition is an interview with Paul Janssen. As part of Share-Net Netherlands, the Netherlands Network on Sexual and Reproductive Health and Rights, Paul recently published a position paper on men's sexual and reproductive health and rights (SRHR).
This edition also provides a round-up of recent work in HIV, sexual and reproductive health. The HIV and SRHR communities have been quick to respond to the impact of Russia's invasion of Ukraine, with practical and logistical support such as provision of health supplies and services to people displaced within Ukraine and those seeking refuge in other countries. Here we highlight some of the SRHR advocacy work and guidance on HIV treatment and care provided for health professionals working with refugees from Ukraine.
Other items to look out for in this edition include: new World Health Organization (WHO) abortion guidelines, latest reports of cases of monkeypox, draft action plans for the elimination of HIV and sexually transmitted infections, and a thoughtful response to the news that the US Supreme Court may overturn Roe v Wade.
Not your copy of the bulletin? Click the link below to subscribe. 
---
Feature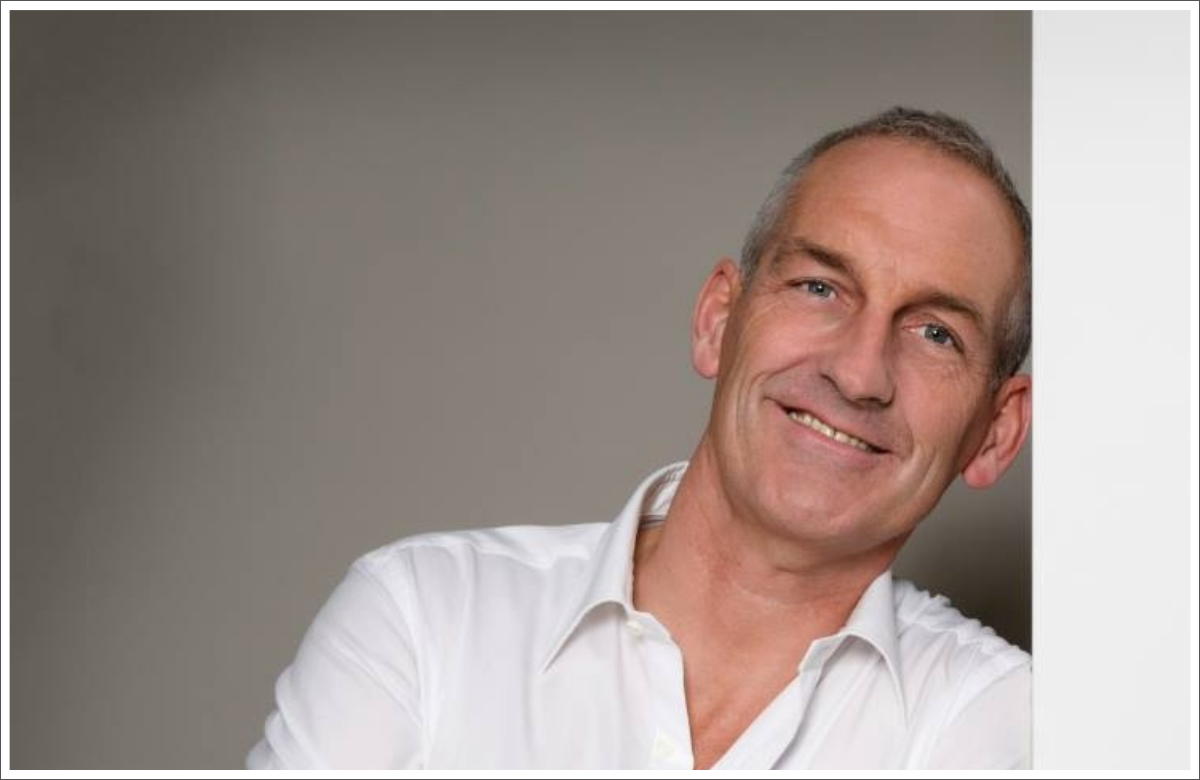 Paul Janssen is an independent consultant and part of the community of practice on engaging men and boys in sexual and reproductive health and rights (SRHR) at Share-Net Netherlands. Paul led the development of a position paper on men and SRHR. We spoke to Paul about the key issues the paper explores.
---
Treatment & service guidelines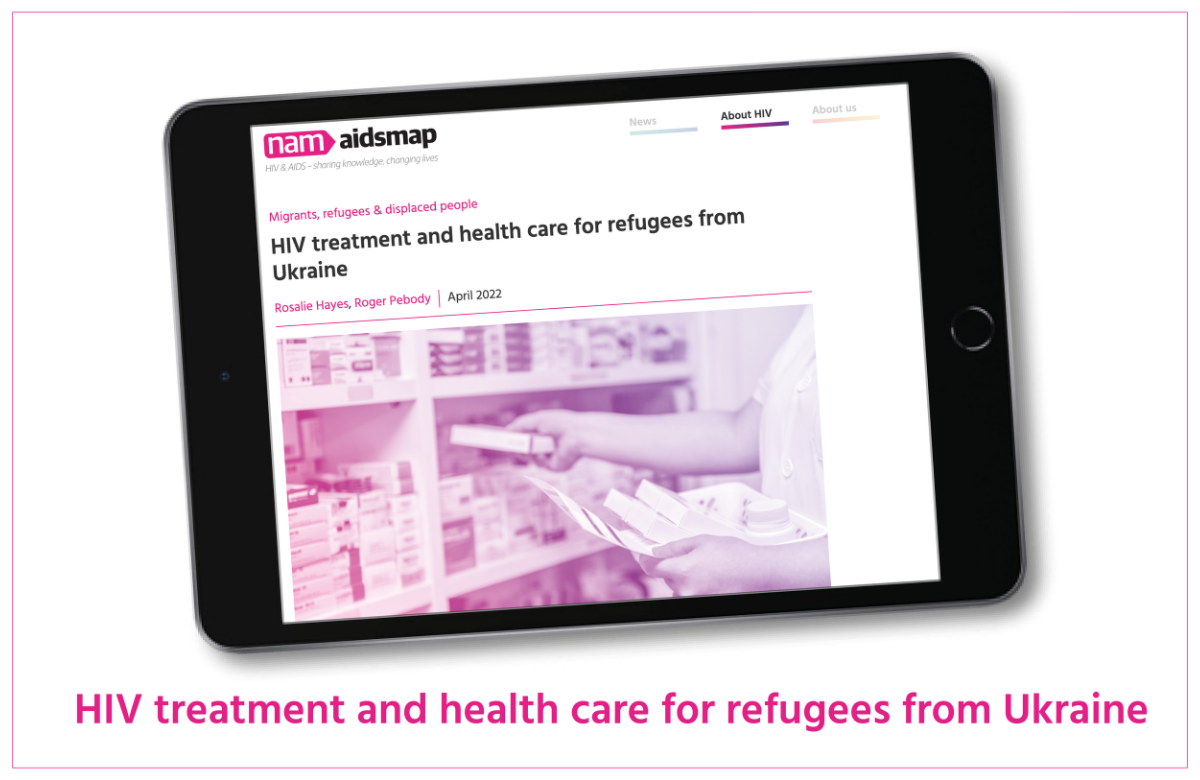 HIV care for refugees from Ukraine
Before the start of the war in Ukraine, more than 250,000 people were estimated to be living with HIV in Ukraine. There are high numbers of displaced people seeking refuge in other countries and it is important that services are ready to provide high standards of HIV prevention, treatment and care to them.
The World Health Organization (WHO) Regional Office for Europe has published a recommended protocol for clinical management and medical data sharing for people providing medical care for refugees from Ukraine who are living with HIV.
Alongside partners at the European AIDS Clinical Society (EACS), the Euroguidelines in Central and Eastern Europe (ECEE) network group, the WHO Collaborating Centre at the Centre of Excellence for Health Immunity and Infections (CHIP) and the Public Health Centre, Ukraine, WHO and the European Centre for Disease Prevention and Control (ECDC) developed the protocol and also released a joint statement setting out key actions countries can take to ensure the right systems are in place to provide HIV care.
NAM aidsmap has compiled information on HIV treatment and health care for refugees from Ukraine on its website. In addition to health services, it includes information on non-governmental organisations supporting people to access HIV treatment, harm reduction supplies, drug dependency treatment and support for LGBT+ people. The information is arranged country by country and is available in English, Russian and Ukrainian.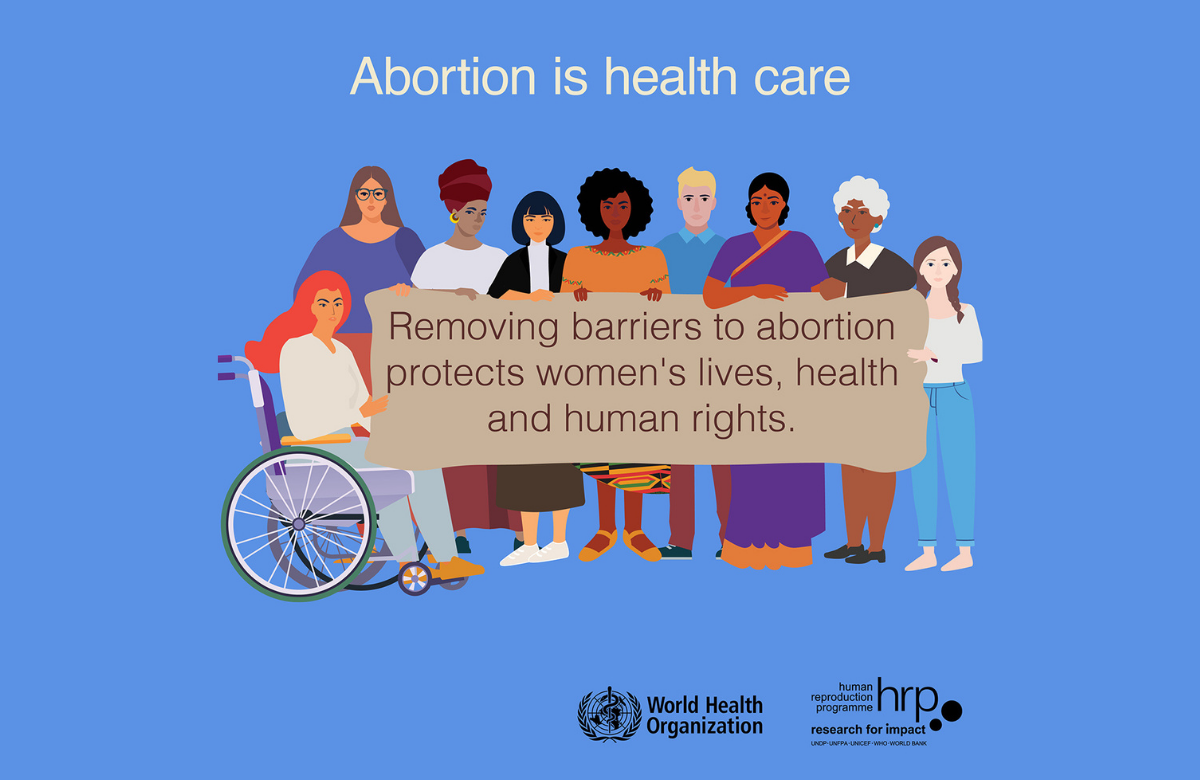 WHO abortion guidelines
The World Health Organization (WHO) has published new guidelines on safe abortion care. The guidelines include over 50 recommendations across clinical practice, health service delivery, and legal and policy interventions to support abortion care.
The guidelines include recommendations for the use of telemedicine where appropriate, which has helped support access to abortion services during the COVID-19 pandemic.
WHO Europe said it will support countries to implement the new guidelines and strengthen national policies and programmes.
The Center for Reproductive Rights was among many reproductive health organisations which welcomed the guidelines, saying, "The WHO guideline puts rigorous public health data on what the Center for Reproductive Rights has long argued and women and people across the globe know: that quality abortion care is an essential health service and access to abortion care is a human right."
---
Sexual health rights & advocacy
SRHR advocacy for Ukrainian refugees
The International Planned Parenthood Federation (IPPF) and more than 90 human rights organisations signed a call to action urging the European Union and the broader international community to urgently protect the sexual and reproductive health and rights (SRHR) of people fleeing the war in Ukraine.
They highlight that in Hungary, Poland, Romania and Slovakia a range of pre-existing legal and policy restrictions on SRHR and cost barriers are severely impeding access to urgent and essential sexual and reproductive health care. In particular, these barriers are undermining access to emergency contraception and other contraceptive methods, abortion care including medical abortion, post-exposure prophylaxis, treatment for sexually transmitted infections and antenatal care.
The United Nations Population Fund (UNFPA) has also called for urgent action to protect the rights of women and girls affected by the war in Ukraine amid ongoing reports of rape and sexual violence.
The European Parliamentary Forum for Sexual and Reproductive Rights (EPF) and the Academic Network for Reproductive Health and Rights Policies (ANSER) have published a policy paper setting out six important aspects of SRHR and calling on the international community and national governments to ensure that refugees from Ukraine receive appropriate services. The paper is available in English, Dutch, French and Spanish.
What should we learn from the campaign against Roe v Wade?
The European Parliamentary Forum for Sexual and Reproductive Rights (EPF) issued a statement in response to the news of a possible reversal of abortion rights in the US, expressing solidarity with people in the US and highlighting the similarities in anti-rights campaigning in Europe.
A leaked memorandum suggests that the US Supreme Court may overturn the 1973 Roe v Wade case, which established the right to abortion in the US.
EPF highlights its work documenting and investigating the undermining of sexual and reproductive rights in Europe by far-right, anti-rights organisations, often with connections to the US.
It also highlights the steps taken in Europe to safeguard existing rights and modernise our abortion laws, from the adoption of a landmark report on sexual and reproductive health and rights by the European Parliament last year to the suggestion from the French Presidency of the EU that abortion should be included in the EU Charter for Fundamental Rights.
---
Evidence, data & research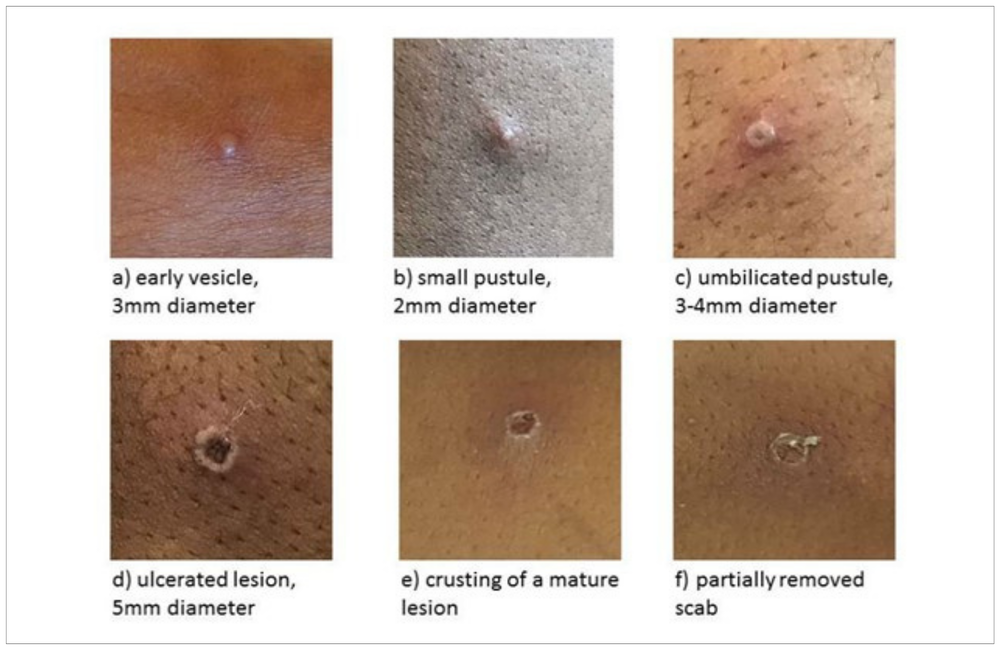 Monkeypox cases reported
The European Centre for Disease Prevention and Control (ECDC) has published a rapid risk assessment this week, recommending that countries focus on prompt identification, management, contact tracing and reporting of new monkeypox cases. Countries are also advised to review and update contact tracing mechanisms, diagnostic capacity for orthopoxviruses, and availability of smallpox vaccines, antivirals and personal protective equipment for health professionals.
Over 60 cases of monkeypox have been confirmed in nine EU/EEA Member States (Austria, Belgium, France, Germany, Italy, Netherlands, Portugal, Spain, Sweden) this month, with at least 40 more suspected cases reported. Additionally, over 70 cases have been confirmed in the UK. This is the first time that transmission of monkeypox has been recorded in Europe without links to travel in west or central Africa, where monkeypox is endemic. 
Monkeypox is a viral disease, not usually described as a sexually transmitted infection. However, it can be passed on by direct contact during sex or through other close contact. The majority of cases reported in Europe this month have been in young men, many self-identifying as men who have sex with men (MSM)
Symptoms include fever, headache, muscle aches, backache, swollen lymph nodes, chills and exhaustion. A rash often begins on the face and spreads to other parts of the body including the genitals.
Most people recover without treatment. For severe cases, an antiviral treatment may be considered.
Drug-resistant Shigella in men who have sex with men
The European Centre for Disease Prevention and Control (ECDC) has published a rapid risk assessment on the increase in extensively drug-resistant Shigella sonnei infections being reported in men who have sex with men.
Cases of a strain of Shigella with a very similar resistance profile have been reported from Austria, Belgium, Denmark, France, Germany, Ireland, Italy, Norway, Spain and the UK. ECDC assesses the probability of new infections in men who have sex with men as high.
News from CROI 2022
The Conference on Retroviruses and Opportunistic Infections (CROI) took place online from 12 to 16 February.
NAM aidsmap published news reports on research presented to the conference and four summary bulletins, which are available in English, French, Italian, Portuguese, Russian and Spanish. You can find all our conference coverage on our website.
---
Reports & resources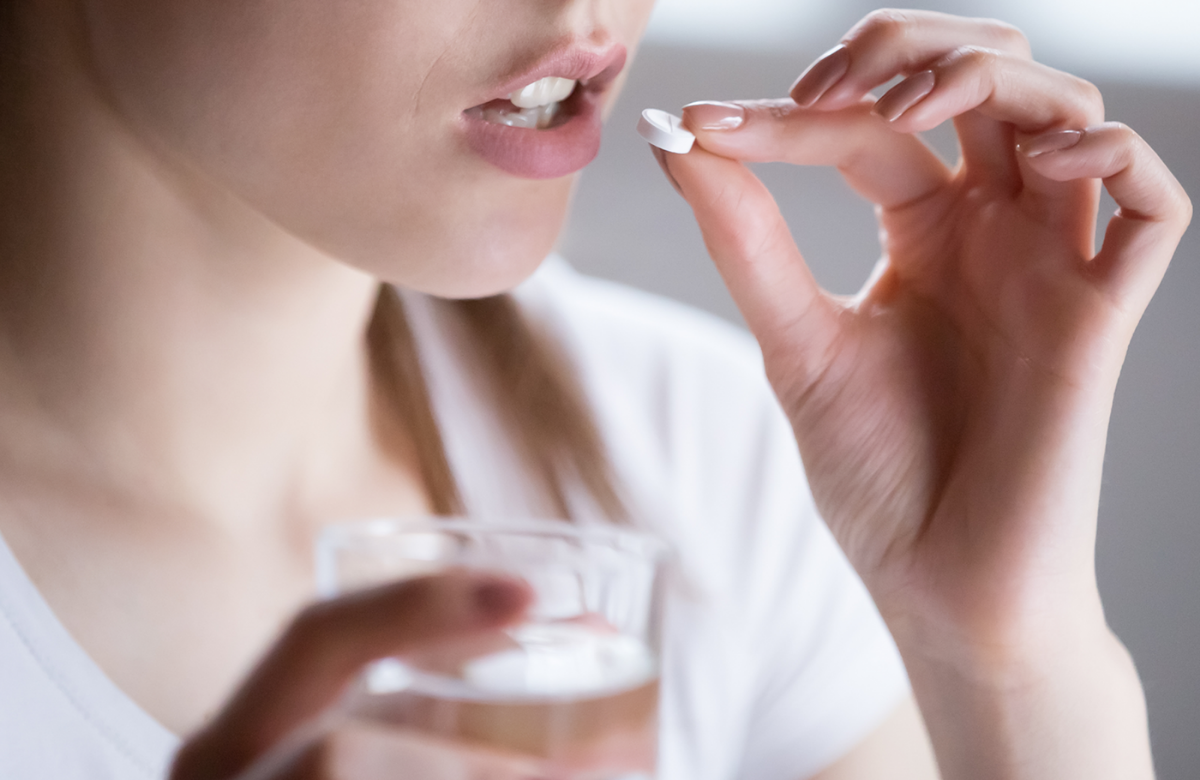 Emergency contraception update
The European Consortium for Emergency Contraception (ECEC) has published an update on access to emergency contraception in Europe, summarising availability up to the end of 2021.
The update covers the different types of emergency contraception available in each country, their average cost (which varies significantly), and available data on use and knowledge about emergency contraception at national level.
Rates of unintended pregnancy
The World Health Organization (WHO) and the Guttmacher Institute have published the first ever country-level estimates of unintended pregnancy and abortion. Based on modelling, the estimates highlight disparities in access to care between and within regions.
Alongside the study, published in BMJ Global Health, the Guttmacher Institute has published individual country profiles. In Europe overall, the unintended pregnancy rate declined by 53% over the past 30 years.
---
Policy development & guidance
Draft action plans for the elimination of HIV, viral hepatitis and STIs in Europe
The World Health Organization (WHO) European Region has published draft 2022-2030 action plans for the elimination of HIV, viral hepatitis and sexually transmitted infections (STIs) in the region.
The plans have already been through online consultation, and feedback can be given by email. Final action plans will be presented to the WHO Regional Committee for Europe in September.
2022 Contraception Policy Atlas
The European Parliamentary Forum for Sexual and Reproductive Rights (EPF) recently launched its fifth European Contraception Policy Atlas. It ranks 46 countries on measures related to contraception from access to information, reimbursement and access to contraceptive devices.
EPF notes that there is still a strong geographical divide with several countries in eastern Europe remaining at the bottom of the chart and western countries remaining at the top.
---
Parliament & other European institutions
MEPs call for SRHR protection for Ukrainian women
In a resolution adopted earlier this month, members of the European Parliament (MEPs) strongly condemned the use of sexual and gender-based violence as a weapon of war and expressed deep concern about the growing number of reports of human trafficking, sexual violence, exploitation, rape and abuse faced by women and children fleeing Ukraine.
MEPs called on the EU and all host and transit countries to ensure access to sexual and reproductive health and rights (SRHR), particularly emergency contraception and abortion care, including for victims of rape, as well as obstetric care.
Committee for Medicinal Products for Human Use
At its meeting last week, the European Medicines Agency's Committee for Medicinal Products for Human Use (CHMP) recommended the suspension of the marketing authorisations of several generic medicines tested by Synchron Research Services. These include some generic versions of two medicines used to treat HIV, efavirenz and nevirapine.
There are serious concerns about the reliability of data from the research company, in particular relating to bioequivalence studies, which show whether a generic medicine releases the same amount of the active substance as the original medicine.
The recommendation will be sent to the European Commission for a final decision.
CHMP points out that there is no evidence that the medicines in question cause harm or are ineffective, but that data from trustworthy sources are needed.
---
Campaigns & other news
Spring European Testing Week
Spring European Testing Week has just finished – it was held from 16-23 May – but some local activities are still ongoing.
Now in its tenth year, European Testing Week is a campaign that encourages partner organisations – in community, health care and policy institutions – to unite twice a year to increase testing efforts and promote awareness on the benefits of earlier hepatitis and HIV testing.
Free IUSTI webinar
The International Union Against Sexually Transmitted Infections (IUSTI) in Europe is hosting a webinar on Wednesday 25 May at 1700 BST / 1800 CEST / 1900 EEST & MSK.
The webinar includes an update from the European Centre for Disease Prevention and Control (ECDC), the British Association for Sexual Health and HIV (BASHH) and IUSTI-Europe on monkeypox, plus a series of short presentations from several countries on current issues and steps being taken to advance patient care.
---
Country-specific news
Czechia | In response to a legal challenge from a trans person, the Czechia Constitutional Court has maintained the country's stance that a trans person seeking legal gender recognition must undergo sterilisation. The requirement has previously been found to be in breach of human rights by the European Court of Human Rights.
France | Data collected on vertical transmission of HIV since the year 2000 show a transmission rate of 0% among women with HIV who were taking HIV treatment at the time of conception, had an undetectable viral load at childbirth and did not breastfeed, according to the National French Perinatal Cohort.
Ireland | The Sexual Health & Crisis Pregnancy Programme reports a 73% decline in teenage pregnancy in Ireland, over the period 2000-2020. There has been a similar decline in the number of Irish-resident teenagers travelling to the UK to access abortion services. Contributory factors include increased access to relationships and sexuality education and contraception.
Malta | The Commissioner for Human Rights of the Council of Europe has used a report on a visit to Malta to strongly urge progress on women's sexual and reproductive health services including: repealing provisions criminalising abortion; improving availability of sexual and reproductive health services; and prohibiting institutional refusal to provide sexual and reproductive health care.
Poland | Since the Constitutional Tribunal in Poland banned access to abortion in all circumstances over one year ago, more than 1000 women have appealed to the European Court of Human Rights. International human rights organisations have filed third-party interventions supporting these cases.
Spain | A new study looked at the impact of COVID-19 lockdowns on the largest HIV care centre in Spain, in Barcelona. It found that lockdowns disrupted clinical visits for those with HIV and for those seeking post-exposure prophylaxis. Fortunately, this did not result in more HIV cases or worse control of viral loads. The data do suggest delays in diagnosing new cases of HIV.
Switzerland | Intensive screening for hepatitis C, treatment and risk reduction counselling have led to sustained declines in hepatitis C prevalence and new cases of hepatitis C among gay and bisexual men living with HIV in the Swiss HIV Cohort, researchers report in the journal Clinical Infectious Diseases.
The Netherlands | NL Times reports that hundreds of people are on waiting lists for PrEP in the Dutch cities of Amsterdam and Utrecht. The head of the Center for Sexual Health said that their PrEP programme has been full since last autumn and around 20 more people sign up online every week.
United Kingdom | Some online providers of test services for sexually transmitted infections based in the UK may not meet national recommended standards, according to research published in the journal Sexually Transmitted Infections. The researchers have called for urgent regulatory change.