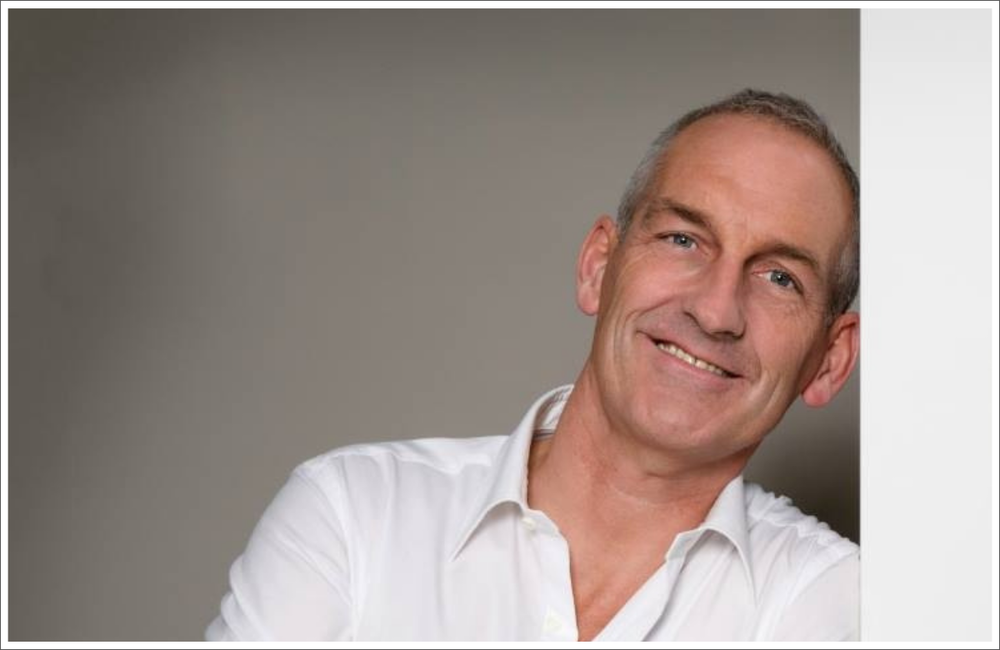 Share-Net Netherlands, the Netherlands Network on Sexual and Reproductive Health and Rights, recently published a position paper on men's sexual and reproductive health and rights.
Paul Janssen led the development of the paper and hosted a webinar which you can watch online. We spoke to Paul about the key issues the paper explores.
What did the position paper set out to do?
My background is in HIV, particularly in community work with vulnerable populations. Over the years, at Share-Net Netherlands, work has shifted to focus more on sexual and reproductive health and rights (SRHR) than HIV. More recently, I noticed that work around gender was being equated to work with women and girls, so we started a community of practice at Share-Net around engaging men and boys.
I wanted to write a paper that set out what men and boys' SRHR needs are. My co-author, Odhrán McLaughlin, undertook a literature review to inform the work. What we wanted to find out was the evidence base for men and boys as potential beneficiaries in the SRHR context; is there such a thing as sexual and reproductive health and rights for men and boys? The second objective was to encourage people working in this area to interrogate how they perceive men and boys.
On the whole, when people talk about health, it is about men: research is with men, policy is about men, and women's needs are not given priority. But in the area of SRHR, the opposite seems to be true.
If you go into the literature on engaging men and boys in SRHR, men are usually defined within three categories. What you see most often is men as partners, sexual partners, husbands, fathers of daughters and gatekeepers of the sexual and reproductive wellbeing of their partners and the women in their families.
Then you have a second group, which is men as policymakers, religious leaders, service providers; people who might not have a direct link with women and girls, but who are very important in terms of the quality of services, accessibility and outcomes.
The third group is men and boys as beneficiaries. Of course these three groups overlap, but men as beneficiaries tends to fall off the radar. That's what we wanted to address in this paper and in the webinar.
What are the issues in men's SRHR?
We found that the key issues for men are the same as for women. Men have sexual lives; they need sex education and life skills. Comprehensive sex education is the place to start talking about what it means to be a man or a boy, and to address masculinity.
Men can have sexually transmitted infections (STIs) and HIV, and many experience sexual dysfunction. There's hypersexuality as well as lack of libido and the stigma associated with that.
There is sexual and gender-based violence against men and boys, and particularly against trans and non-binary people. This is an area that is often neglected and men are generally seen only in the role of perpetrator.
Then there are the cancers of the sexual organs: prostate, testicular and penile cancer.
The other important area is the reproductive lives of men. For all the right reasons, emphasis is usually on female-controlled contraception, but men need contraception too and many men want to have easier contraception. Another neglected but increasingly important area is male infertility. Here in Europe, male fertility is falling extremely rapidly.
The other side of reproductive health for men is fatherhood and parenting. Parenting is often seen as a female domain, but lots of men are interested and willing to play a much bigger role. This could be an engaging entry point to improving both male and female reproductive health.
One of our speakers at the webinar, Tim Shand, frames these issues in different life stages. For boys, age-appropriate comprehensive sex education is important; then adolescents need us to focus on contraception, STIs, HIV etc. In adulthood, there are the fertility issues, fatherhood and parenting, and then as men grow older there are the issues of sexual dysfunction and cancers. Thinking about the different life stages can help to frame policy and service provision.
There are also sexual and reproductive rights issues, particularly for gay men and trans people. Trans people are often ignored in SRHR and their needs won't be met in services focused on heterosexual cis women. 
What are the barriers to men using SRHR services?
At a policy level, the very fact that gender is usually perceived as only meaning women and girls is a barrier.
At the service level, for lots of understandable reasons, we often look at making services more female friendly and for some services that's a good thing. But if you have dedicated spaces for women, it's important to consider whether there is a need for an equivalent service for men. Family planning clinics are notoriously unwelcoming to men.
A third level is the service providers themselves. SRHR service providers are predominantly female and if, for example, an infertility clinic has no male counsellors, a lot of men will be put off from talking about their private concerns.
Another important barrier is men themselves. Male health-seeking behaviour is famously bad, not just in SRHR.
What would you like to see change?
The main thing I'd like to see is the recognition that men and boys have sexual health needs and are potential beneficiaries of SRHR. If you see SRHR as a public health issue, then you have to look at anybody who has SRHR needs and address those needs.
The second thing I'd like to see change in policy is that even if you define SRHR as being focused on women and girls, the most effective way of engaging men and boys in furthering outcomes for girls and women is to see them as allies – not to blame them, but to engage them with issues like fatherhood and parenting.
If you recognise that men also have desires and needs, that is the best way to bring them in and make them allies.
Download the position paper from the Share-Net website. You can also watch a recording of the related webinar and find out more about the Community of Practice on Engaging Men and Boys in SRHR.
This feature first appeared in the May 2022 edition of the Sexual Health and HIV Policy Eurobulletin.