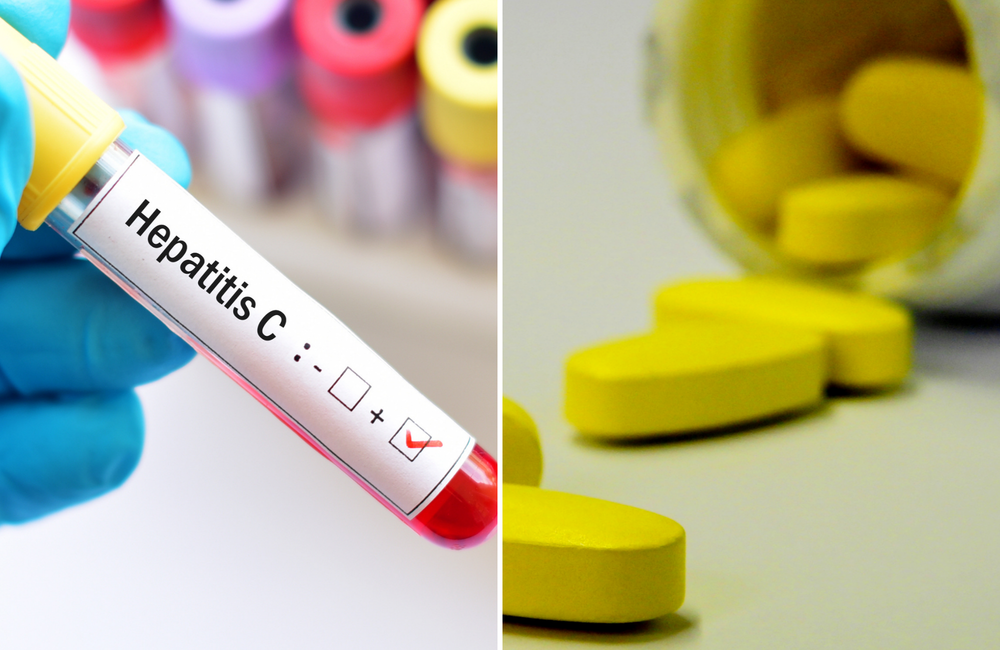 Intensive screening for hepatitis C, treatment and risk reduction counselling have led to sustained declines in hepatitis C prevalence and new cases of hepatitis C among gay and bisexual men living with HIV in the Swiss HIV Cohort, researchers report in the journal Clinical Infectious Diseases.
The findings provide compelling evidence that so-called 'micro-elimination' efforts to diagnose and cure hepatitis C in specific groups with a high prevalence of the virus not only eliminate chronic infections but also limit new infections – and that this effect is sustained over several years.
The Swiss HCVree Trial took place in 2015 and 2016 (see a report on the preliminary findings here). All gay and bisexual men in the Swiss HIV Cohort underwent screening for chronic hepatitis C infection and those with detectable virus were offered direct-acting antiviral treatment. Participants were screened again in 2017 and testing showed that new infections had fallen by 57% and the prevalence of hepatitis C in the study participants had fallen by 84%.
Study investigators have continued to test Swiss HIV Cohort participants regularly for hepatitis C. In Clinical Infectious Diseases, Dr  Katharina Kusejko and colleagues report on follow-up data to the end of 2019.
During 2019, 4641 of the 4804 gay and bisexual men enrolled in the Swiss HIV Cohort were tested for hepatitis C RNA. Twenty-eight cases of chronic infection were detected, a prevalence of 0.6%. Eleven of the 28 infections were classified as new infections, including two reinfections.
The population screened in 2019 was not identical to the HCVree study population; 1463 either joined the cohort after 2016 or had not undergone screening in 2015-2016, and 537 people who had been screened in 2015-2016 had either dropped out of the cohort or had missing samples. In total, 60% of the cohort (n=2812) were screened at the study outset, again in 2017 and in 2019.
Among those who participated in all phases of testing, prevalence fell from 5.1% in 2015-2016 to 1% in 2017 and 0.4% in 2019.
Among the cohort as a whole (5352 participants with 40,483 person-years of follow-up), hepatitis C incidence declined from 0.54 per 100 person-years in 2010 to 0.34 per 100 person-years in 2015, 0.31 per 100 person-years in 2017 and 0.19 per 100 person-years in 2019.
The decline in hepatitis C incidence and prevalence in the Swiss HIV Cohort follows similar observations in the Netherlands (in all people with HIV), Australia and France (in gay and bisexual men living with HIV).
Chronic hepatitis C infection in 2019 was associated with a detectable HIV viral load, a lower current CD4 count and a lower nadir CD4 count, as well as a history of injecting drug use. Age, gender and ethnicity did not affect the risk of chronic infection in 2019. The study investigators say that the medical histories of people with chronic hepatitis C infection in 2019 show co-morbidities and adherence difficulties, indicating that micro-elimination of hepatitis C in people with HIV will require intensive support for some patients.
Phylogenetic analysis, which looks at the relationship between genetic patterns of different viruses, showed a cluster of new infections associated with international travel links. Efforts to achieve micro-elimination among gay and bisexual men with HIV in one country are likely to be challenged by mobility and connections with settings where micro-elimination has been less successful, so concerted international action to reach the WHO hepatitis C elimination goals is needed, the study investigators conclude.
References
Kusejko K et al. Sustained effect on hepatitis C elimination among men who have sex with men in the Swiss HIV Cohort: a systematic re-screening for hepatitis C RNA two years following a nation-wide elimination program. Clinical Infectious Diseases, published online 11 April 2022.