Welcome to the December 2021 Sexual Health & HIV Policy EUROBulletin.
Our feature in this edition is an interview with Carmen Gheorghe. Carmen is the founder of E-Romnja, a feminist Roma organisation based in Romania. We spoke to Carmen about the discrimination faced by Roma women accessing reproductive health care and the broader context of historical abuse. Carmen's work is a powerful example of civil society supporting women facing multiple challenges to share their stories and catalyse change, including grassroots advocacy for reproductive rights and cross-border work on policy.
This edition also provides a round-up of other recent work in HIV, sexual and reproductive health. It includes new annual data on HIV in Europe released to coincide with World AIDS Day, the latest research presented to the European AIDS Conference, new infographic snapshots of national data on sexual and reproductive health and rights, and an atlas of fertility treatment policies.
Other items to look out for in this edition include: latest reports on the monitoring of drug-resistant gonorrhoea; revised European HIV treatment guidelines; and the launch of A Decade of Demographic Resilience.
Not your copy of the bulletin? Click the link below to subscribe. 
---
Feature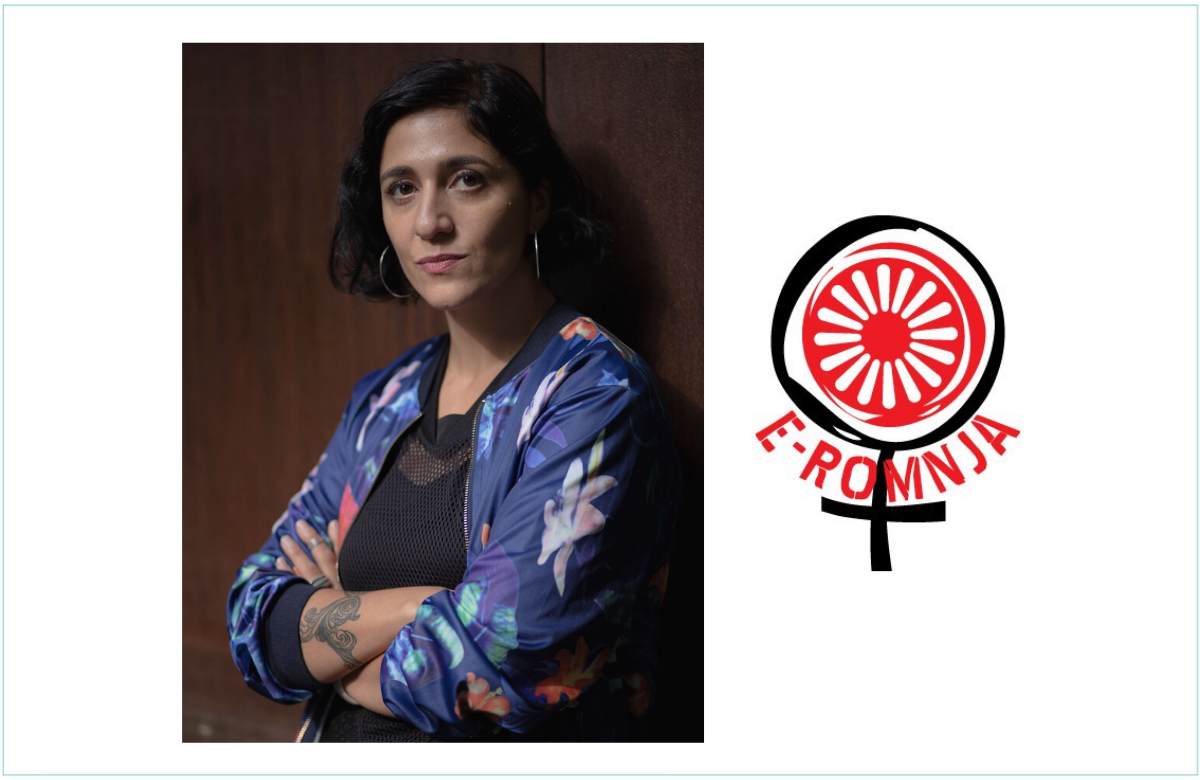 Carmen Gheorghe is the founder of E-Romnja, a feminist Roma organisation based in Romania, which works to nurture and support Roma women to catalyse change.
We spoke to Carmen about the discrimination faced by Roma women accessing health care and the work she does in communities.
---
Evidence, data & research
New European HIV data published
The European Centre for Disease Prevention and Control (ECDC) and the World Health Organization (WHO) Regional Office for Europe have released new annual data on HIV in Europe.
Overall, 104,765 people were newly diagnosed with HIV in 2020. The vast majority of newly diagnosed people (81%) were diagnosed in the east of the European region, 15% in the west, and 4% in the centre.
This is a significant drop (24%) in new HIV diagnoses.
In an accompanying press release, the two organisations said the drop was "alarming", because it was "largely due to reduced HIV testing…caused by COVID-19 restrictions and disruptions in service". It indicates that an increasing number of people are living with undiagnosed HIV.
New cases of multidrug-resistant HIV becoming rarer in Europe
Resistance to the four main classes of antiretrovirals is becoming rarer among people with HIV in western Europe, a seven-country study shows.
Dr Barbara Rossetti of the University of Sienna in Italy presented the results of the study to the recent European AIDS Conference (EACS 2021).
The study was undertaken by the EuResist network, which studies HIV drug resistance in Europe, and included people receiving HIV treatment in Belgium, Germany, Italy, Luxembourg, Portugal, Spain and Sweden since the introduction of integrase inhibitors in 2008. It found that less than 2% of people studied had developed four-class drug resistance by 2019. The emergence of new cases has not risen since the introduction of integrase inhibitors, reflecting the high barrier to resistance of drugs in this class.
Levels of COVID-19 vaccination in people with HIV in central and eastern Europe vary widely
People with HIV are not being prioritised for COVID-19 vaccination in all countries in central and eastern Europe and vaccination rates in this vulnerable population remain low in some countries, Dr David Jilich of Charles University, Prague, told the 18th European AIDS Conference (EACS 2021).
The Euroguidelines in Central and Eastern Europe Network Group carried out a survey between November 2020 and March 2021 to investigate vaccination policy in central and eastern Europe. The region covers European Union members states in central Europe as well as countries in the Baltic, eastern Europe and the Caucasus, the Balkans and Turkey.
The survey found that people with HIV had been prioritised for vaccination in only eight of the 22 countries and only three countries had formulated guidelines for the vaccination of people with HIV. By September 2021, large variations in vaccine coverage persisted across the region. Whereas 85-90% of people with HIV have been vaccinated in Greece and the Czech Republic, coverage is 50% or less in Estonia, Hungary and Bulgaria, partly reflecting much lower levels of general population vaccination in some of these countries.
News from EACS 2021
The 18th European AIDS Conference (EACS 2021), organised by the European AIDS Clinical Society, was held in London, UK, and online from 27 to 30 October 2021. NAM aidsmap was the official scientific news reporter for the conference.
We published news reports on research presented to the conference and three summary bulletins, which are available in English, French, Italian, Portuguese, Russian and Spanish. You can find all our conference coverage on our website.
---
Reports & resources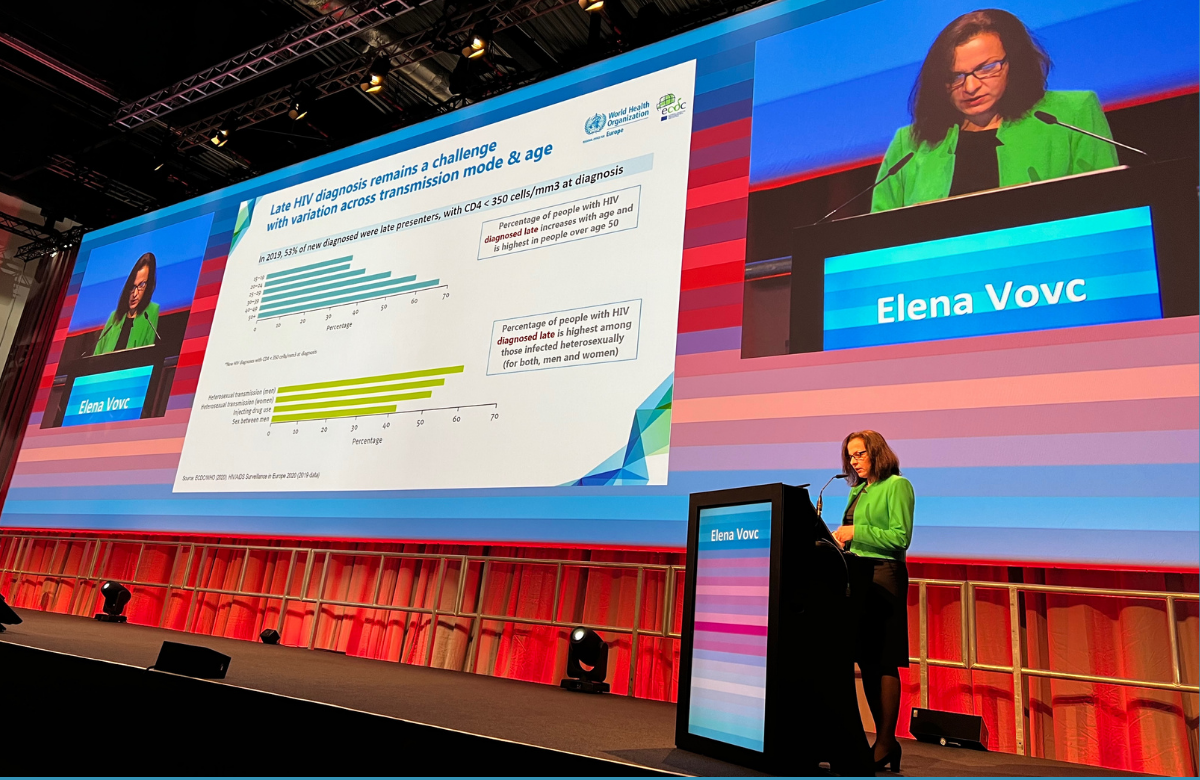 HIV testing and prevention services in Europe affected badly by COVID
Two sessions at the recent 18th European AIDS Conference (EACS 2021) concentrated on the way the COVID-19 pandemic has impacted on HIV diagnosis, treatment and prevention, especially in Europe and central Asia.
Elena Vovc from the World Health Organization (WHO) said that HIV testing was so badly affected that it should not be assumed that the reductions in HIV diagnoses seen during the last year were entirely caused by people having less sex with new partners under lockdown. A large proportion of the reduction in diagnoses might be due to fewer tests having been done.
A backlog of undiagnosed cases, she added, may negatively impact the HIV treatment cascade, potentially raising transmissions, and also raising the number of late-diagnosed people.
Teymur Noori from the European Centre for Disease Prevention and Control (ECDC), said that a reduced capacity to respond to HIV during COVID-19 was especially important in central and eastern Europe, the only part of the world where, in his words, "HIV incidence is still going straight up".
Both Noori and Vovc praised the role of community organisations in maintaining supplies of antiretroviral therapy and, in some countries, PrEP (medication to prevent HIV infection).
Response plan for drug-resistant gonorrhoea
Gonorrhoea remains a serious public health problem and is one of the most common sexually transmitted infections in Europe. Some strains have developed resistance to several classes of antimicrobial drugs.
A new report published by the European Centre for Disease Prevention and Control (ECDC) reviews the response plan, developed in 2012, to control and manage multidrug-resistant gonorrhoea in Europe.
The monitoring report is based on data from 2019. Among the issues covered are the participation of countries in monitoring – in 2019, 26 of 31 EU/EEA countries participated in the European Gonococcal Antimicrobial Surveillance Programme (Euro-GASP) – training, and good-quality data reporting, as well as clinical management and partner notification.
ECDC has also published new data from Euro-GASP. In 2019, participating laboratories tested over 4000 gonococcal isolates over a three-month period to see whether they were resistant to treatment. The authors report that, "decreasing azithromycin susceptibility combined with the continued detection of ceftriaxone resistance is a major concern… continuation of quality-assured antimicrobial susceptibility surveillance activities, along with the development of alternative gonococcal regimens, is essential to ensuring that gonorrhoea remains a treatable infection."
SRHR country infographic reports
The World Health Organization (WHO) has produced country infographic snapshots for each of the 194 WHO member countries, pulling together national data on sexual and reproductive health and rights (SRHR). The snapshots include demographic data, information on relevant laws and policies, health systems, and sexual and reproductive health service delivery.
The snapshots highlight where things are going well, where there is a need for improvement, and where there are gaps in the data. The authors hope that they can be used by policy makers and advocates to strengthen health systems and for planning programmes.
---
Sexual health rights & advocacy
Fertility treatment policies in Europe
Fertility Europe and the European Parliamentary Forum for Sexual and Reproductive Rights (EPF) recently launched a European atlas of fertility treatment policies. The resource provides an overview of fertility policy in 43 European countries.
It shows that policy and funding for fertility treatment varies widely across Europe. Only 12 countries offer up to six funded cycles of intrauterine insemination, with most countries offering partial funding. The authors note a clear bias towards heterosexual couples at the expense of single people and LGBT couples.
Commenting on the launch of the atlas, Anita Fincham, Manager of Fertility Europe said, "This atlas is there to support both the patients and the policymakers on the European and national level in improving access to fertility treatments in all European countries."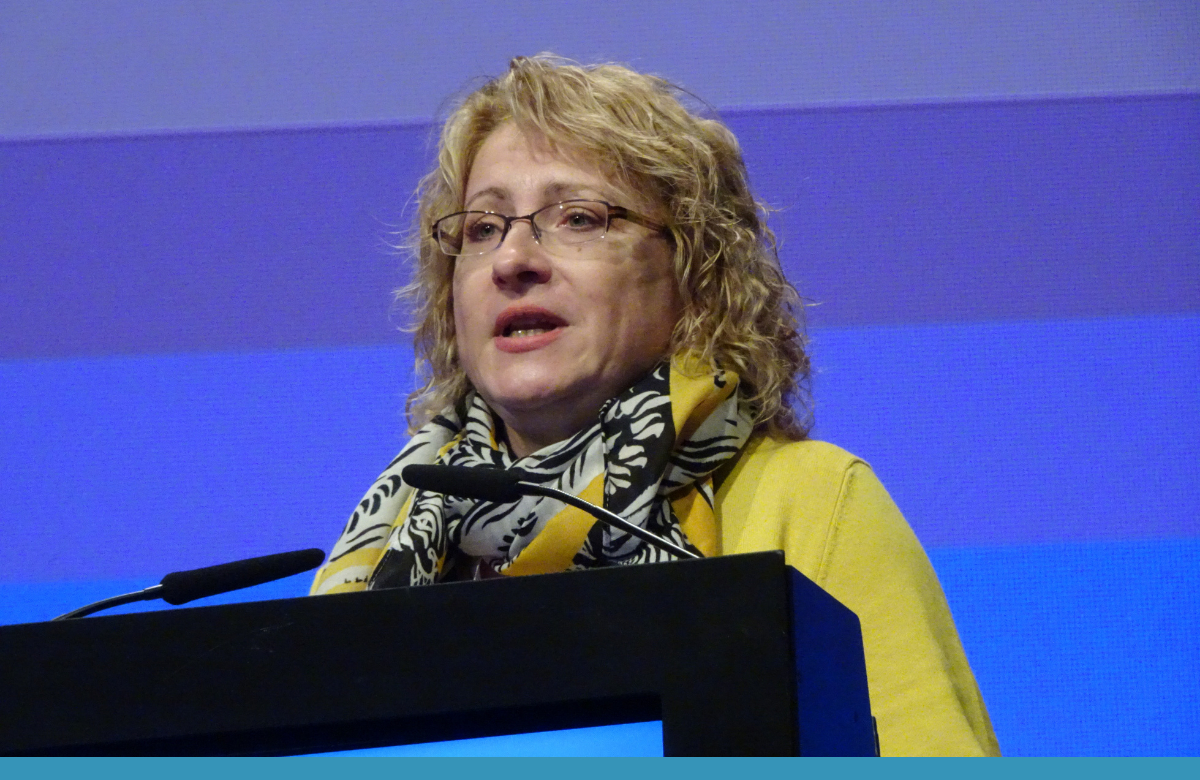 PrEP in eastern Europe: still too little on offer
PrEP is still nowhere near available enough in the parts of Europe that need it most, the 18th European AIDS Conference (EACS 2021) heard.
Eastern Europe and central Asia is the only global region where HIV infections have risen significantly in the last decade, and the only one where HIV-related deaths have also increased, Dr Justyna Kowalska of Poland's Medical University of Warsaw told the conference.
Ukraine and Poland have the largest PrEP programmes in the region, with around 4000 people starting PrEP since 2018. There are small PrEP programmes in some central European countries such as Slovenia, Croatia, Czechia, Georgia and Moldova. There are tiny pilot programmes offering PrEP to handfuls of people in Kyrgyzstan, Armenia and Russia. In six countries in the region there are no plans as yet to even license PrEP.
Notable reasons for PrEP not being more widely prescribed include institutional barriers, such as national healthcare plans not paying for it.
---
Policy development & guidance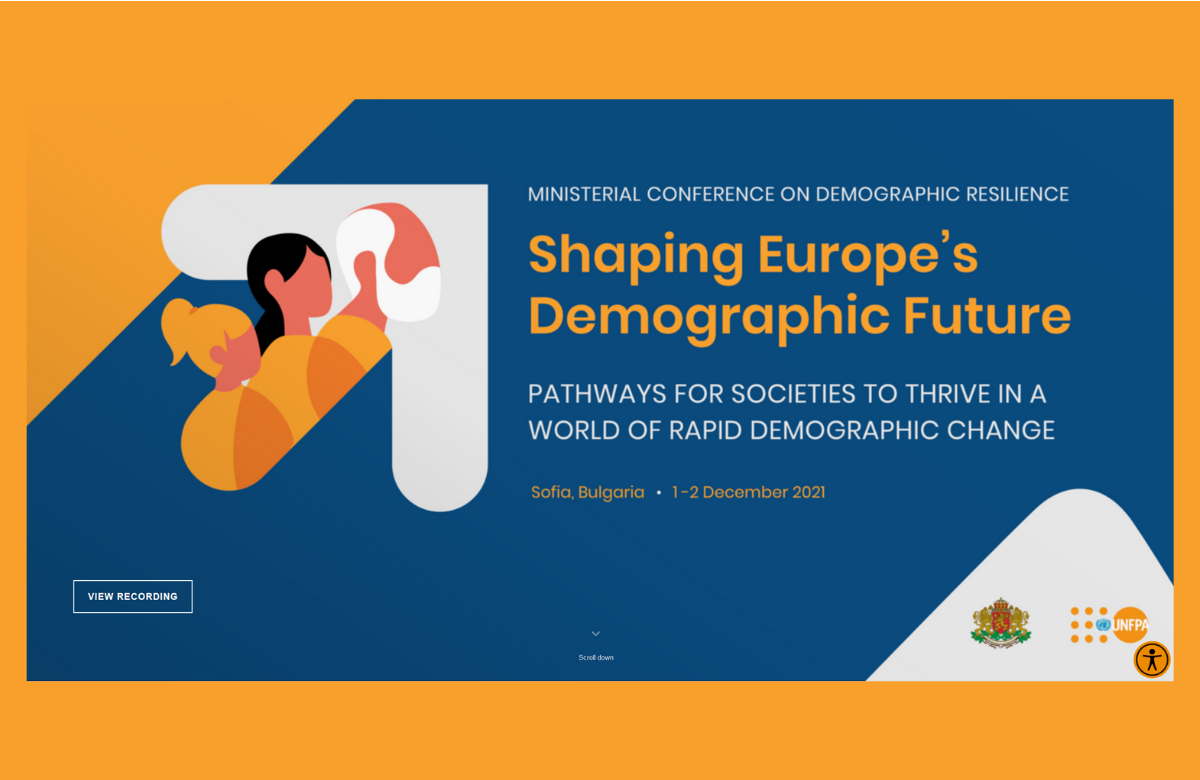 Addressing demographic change
'A Decade of Demographic Resilience' was launched at a recent conference on 'Shaping Europe's Demographic Future' organised by the government of Bulgaria and the United Nations Population Fund (UNFPA).
Europe's population is changing, with lower rates of fertility, longer life expectancy and increased migration. Central and eastern Europe in particular have seen populations reduced as people move elsewhere for work.
The conference highlighted options for addressing demographic change and saw the launch of the Sofia Alliance, a network facilitated by UNFPA, which will explore demographic resilience. UNFPA says it will address issues including, "population ageing, migration, rural revitalisation, empowering young people, gender equality, financing of social policies, and enabling people to have the number of children they want."
Guidelines for HIV indicator conditions often don't recommend HIV testing
More widespread HIV testing in Europe is being hampered by medical guidelines which do not recommend testing people who have AIDS-defining conditions or other illnesses that could be linked to HIV, the 18th European AIDS Conference (EACS 2021) heard.
European HIV testing guidelines recommend that non-HIV physicians offer HIV tests to people who present to medical care with these conditions. However, implementation by healthcare professionals working in other specialities remains limited. An important barrier remains the large number of medical guidelines which do not mention HIV testing or don't recommend it.
Dr Carlijn Jordans of Erasmus University reviewed 786 national speciality guidelines that cover 63 HIV indicator conditions in 13 European countries. Only 65% of guidelines made any mention of HIV testing and only 44% actually recommended it. Even in guidelines covering AIDS-defining conditions, only 50% recommended HIV testing.
Some indicator conditions had particularly poor coverage. Among the AIDS-defining conditions, these included cervical cancer (15% of guidelines), recurrent pneumonia (18%), cytomegalovirus (25%) and candidiasis (33%).
Guidelines from eastern European countries were more likely to recommend testing than those from western European countries.
---
Treatment & service guidelines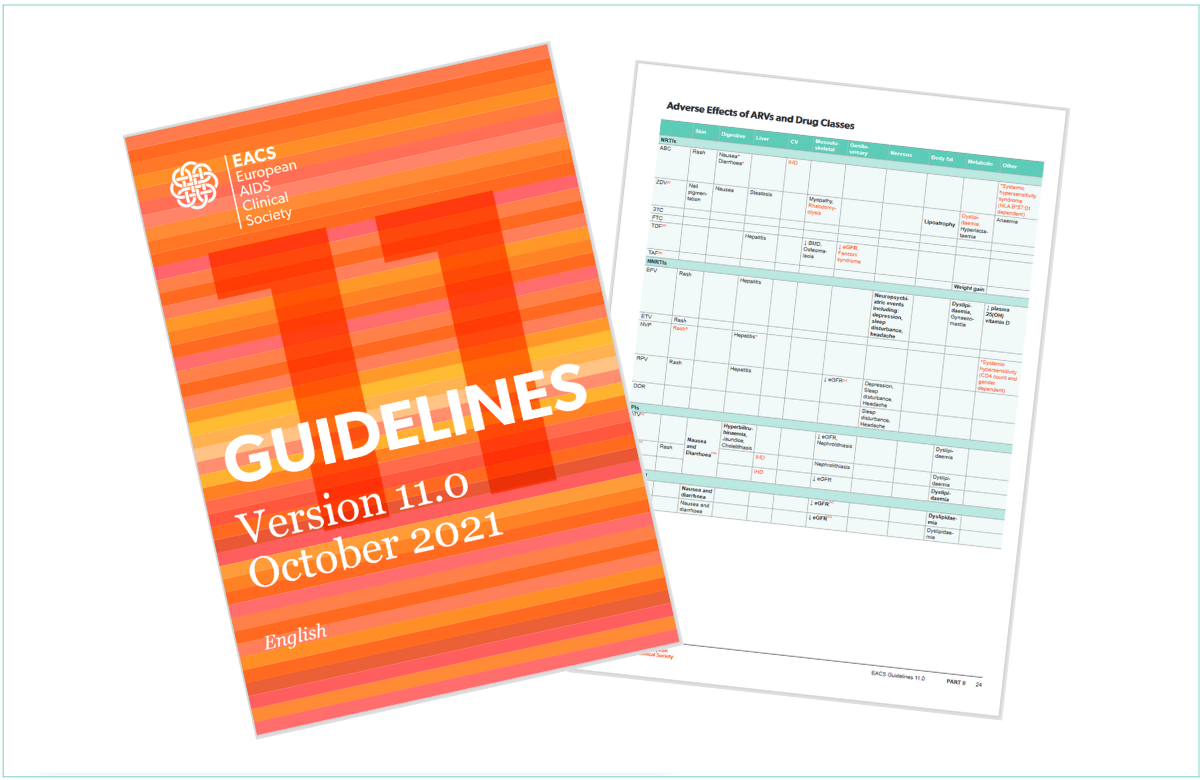 New European HIV treatment guidelines
The European AIDS Clinical Society (EACS) has released an updated version of its guidelines on clinical management of people living with HIV in Europe (version 11.0). As well as updating existing sections, the new version includes a section on COVID-19 and HIV.
Other updates include: the inclusion of doravirine (in a triple-drug regimen) as a possible first-line treatment; new guidance on starting treatment after PrEP failure; long-acting dual therapy as an option for people changing treatment; and significant updates to the sections on co-morbidities, including a new section on managing anxiety disorders.
---
Parliament & other European institutions
Council of Europe Committee of Ministers urges Poland to provide abortion access
Earlier this month, the Committee of Ministers of the Council of Europe issued a decision strongly urging Poland to adopt "unified and clear" procedures for access to abortion care and information.
The decision expresses serious concerns about Poland's ongoing failure to comply with the European Court of Human Rights' judgments in cases relating to abortion access.
Adriana Lamačková, Senior Legal Adviser for Europe at the Center for Reproductive Rights, welcomed the decision and said, "Poland's continuing failure to comply with the European Court's judgments is in clear violation of its international legal obligations and the rule of law."
---
Campaigns & other news
European Fertility Week
Fertility Europe, which represents patients' associations across Europe dedicated to infertility issues, recently hosted an online awareness week dedicated to male fertility and reproductive health.
It hosted two online panels, which were recorded and are now available to watch again. These were on, 'Increasing awareness of male (in)fertility issues and addressing the gaps in fertility care and educational approaches' and 'Ensuring equitable access to fertility screenings and treatment across Europe for all'.
Stigma survey for people living with HIV
AIDS Action Europe (AAE), the European AIDS Treatment Group (EATG) and the EU HIV/AIDS, Hepatitis and TB Civil Society Forum (CSF) are working with the European Centre for Disease Prevention and Control (ECDC) to understand the experience of stigma for people living with HIV in Europe and Central Asia.
They have launched an online survey for people living with HIV, which is available in 20 languages.
PrEP – the next decade
The International Union Against Sexually Transmitted Infections (IUSTI) recently hosted a webinar on the next decade of PrEP (regular medication to prevent HIV infection) featuring speakers from France, Ireland, Turkey and the UK.
The speakers included Prof Sheena McCormack (UK), Prof Jean Michel Molina (France), Prof Deniz Gokengin (Turkey), Prof Fiona Lyons (Ireland) and Dr Daniel Richardson (UK). Recordings of the speakers' presentations are now available to watch online.
---
Country-specific news
England | The first efficacy results from England's PrEP IMPACT trial were presented to the recent European AIDS Conference. Gay and bisexual men enrolled in IMPACT had 87% fewer HIV infections than a comparable group of sexual health clinic attendees who did not take PrEP.
France | The rate of new hepatitis C infections halved among gay and bisexual men with HIV in France between 2014 and 2017 following the introduction of direct-acting antivirals, a French cohort study has reported.
Hungary | The European Commission (EC) has begun the second phase of its infringement procedure against Hungary, in response to its anti-LGBTI law. Hungary has two months to remedy the breaches identified by the Commission or the case will be referred to the Court of Justice of the European Union.
Ireland | The Irish government has committed to funding free contraception for under-25s from August 2022 in its recent budget announcement. The commitment is part of a women's health package, worth 31 million euros in total, which will also provide additional funding for sexual assault treatment centres. The Irish Family Planning Association welcomed the news.
Malta | In a repeat of an exercise conducted last year, a journalist in Malta conducted a survey of access to emergency contraception from community pharmacies. Once again, access proved difficult, with only around 60% of on-call pharmacies selling emergency contraception during weekends and holidays.
Poland | The Polish parliament voted earlier this month to establish an Institute of Family and Demography. It appears the institute would have significant powers to interfere in family court proceedings and that there will be an increased focus on collecting personal data around reproductive health issues. LGBTI and women's rights activists have spoken out against the proposed powers of the institute.
Scotland | The Scottish government has announced a new measure aiming to bridge the gap between emergency contraception use and use of longer-term contraception. Anyone aged between 13 and 55 will now be able to access a three-month supply of a progestogen-only contraceptive pill from community pharmacies. Previously they would have to see a doctor for a prescription first.
Slovakia | An anti-abortion bill brought before the Slovak Parliament was rejected by a margin of one vote. The proposals included extending mandatory waiting periods and banning public provision of information on abortion.
Switzerland | Swiss HIV guidelines were revised in 2019 to offer new mothers with HIV a discussion of the risks and benefits of breastfeeding, allowing them to make a choice between formula feeding and breastfeeding. A study conducted after the change of guidance found that half of mothers decide to breastfeed their baby when given the choice.