Welcome to the July 2021 Sexual Health & HIV Policy EUROBulletin.
Our feature in this edition is an interview with Dr John Reynolds-Wright. In response to the COVID-19 pandemic, the NHS in Scotland began providing telemedicine services for medical abortion. John worked with a team to set up a study to assess outcomes and acceptability for people using these services in Edinburgh. We spoke to John about the study, the legal context for medical abortion at home, and the positive reaction from patients and staff.
This edition also provides a round-up of recent work in HIV, sexual and reproductive health. We witnessed a 'landmark' moment in the European Parliament, as a report was adopted affirming sexual and reproductive health rights in European Union (EU) member states. It comes as the EU is navigating difficult relationships with Hungary and Poland, and a clear statement of values and principles is welcome.
Other items to look out for in this edition include: the new Gender & The Union podcast, a report on barriers to maternal care for undocumented women, and a webinar on Tuesday on PrEP for women in Europe.
Not your copy of the bulletin? Click the link below to subscribe. 
---
Feature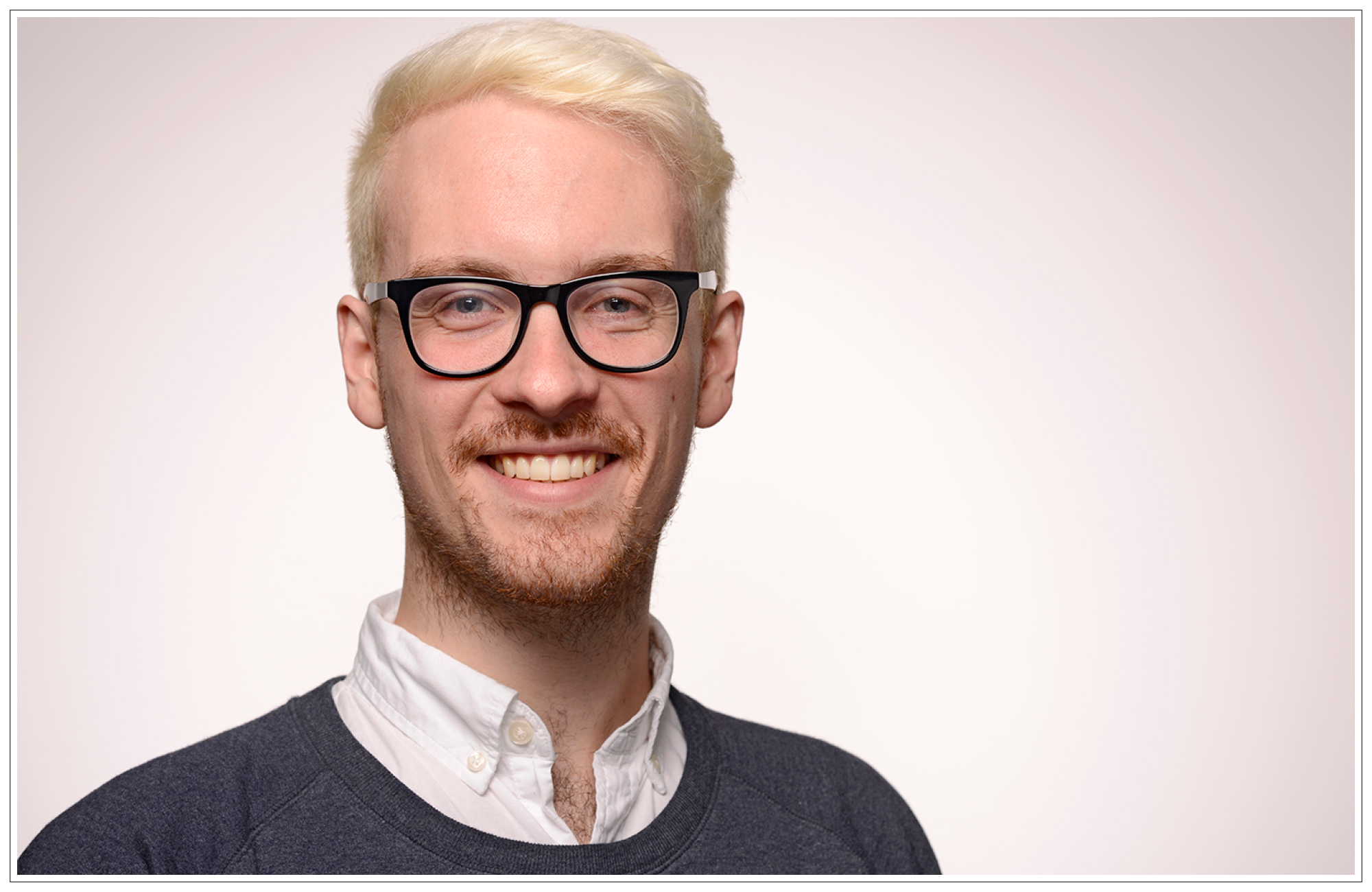 In many countries, sexual and reproductive health services adapted quickly to the coronavirus pandemic, implementing remote consultations where possible. In Scotland, NHS services began providing telemedicine for medical abortion and a change in the law meant women could take misoprostol and mifepristone at home.
In this interview, we spoke to Dr John Reynolds-Wright, clinical research fellow at the Medical Research Council Centre for Reproductive Health at the University of Edinburgh. John worked with a team to set up a study to assess outcomes for people using these services, and found them to be safe, effective and highly acceptable.
---
Parliament & other European institutions
European Parliament affirms commitment to sexual and reproductive health and rights in 'landmark' vote
In June, Members of the European Parliament (MEPs) voted in favour of adopting a report which urges member states to ensure universal access to sexual and reproductive health. The Women's Rights and Gender Equality Committee (FEMM) highlighted key aspects of the report's demands, including that member states should guarantee access to safe and legal abortion; remove all barriers to sexual and reproductive health services; and that there should be no VAT (sales tax) on menstrual products. The report also covers the importance of comprehensive sexuality education, maternal health and fertility services, and preventing sexual and gender-based violence.
The report was adopted with 378 votes in favour, 255 against and 42 abstentions.
Croatian MEP Predrag Fred Matić said, "This vote marks a new era in the European Union and the first real resistance to a regressive agenda that has trampled on women's rights in Europe for years. A majority of MEPs have made their position clear to member states and called on them to ensure access to safe and legal abortion and a range of other sexual and reproductive health services."
Advocacy organisations including the International Planned Parenthood Federation (IPPF) welcomed it as a "landmark report" and called for member states to act on the report's recommendations.
---
Sexual health rights & advocacy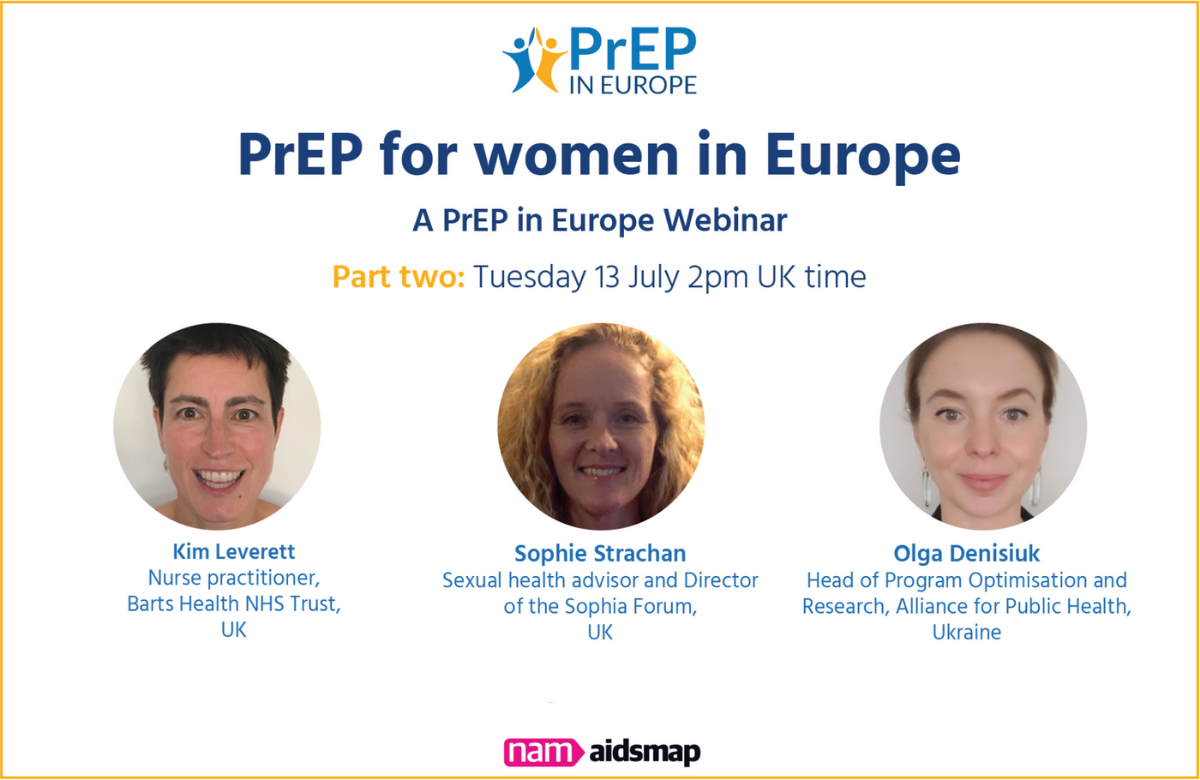 Webinar: PrEP for women in Europe
On Tuesday 13 July at 2pm (BST), 3pm (CET), PrEP in Europe is holding the second part of its webinar on PrEP for women in Europe.
The webinar will include presentations by:
Kim Leverett, nurse practitioner at Barts Health NHS Trust in east London, which recruited the largest group of women to England's IMPACT PrEP rollout trial.
Sophie Strachan, a UK sexual health advisor who is also co-ordinator of the Sophia Forum, an advocacy and rights group for women affected by HIV.
Dr Olga Denisiuk, who is the head of the Programme Optimisation and Research Team of the Alliance for Public Health, Ukraine and is involved in the PrEP demonstration projects there.
Will the EU act to support the LGBT community in Hungary?
In June, the Hungarian parliament voted to adopt a series of legal amendments which discriminate against LGBTI people. The changes mean that "portrayal...of gender identity different from sex at birth, the change of sex and homosexuality" would be banned in communications with under 18s. This would apply to media and advertising, as well as sexuality education.
The International Lesbian, Gay, Bisexual, Trans and Intersex Association in Europe (ILGA-Europe) has been raising awareness of this issue with Members of the European Parliament (MEPs) and European Union (EU) ministers. The amendments are in breach of numerous EU principles and directives.
In late June, 17 member states signed a statement condemning the amendments, and the President of the European Commission released a statement saying, "This bill clearly discriminates against people based on their sexual orientation...I will use all the powers of the Commission to ensure that the rights of all EU citizens are guaranteed."
On 7 July, MEPs joined a call for action from the European Council and the Commission in a debate held in the European Parliament.
---
Evidence, data & research
New report on 'anti-gender' funding
The European Parliamentary Forum for Sexual & Reproductive Rights (EPF) has published a new report, Tip of the Iceberg: Religious Extremist Funders against Human Rights for Sexuality & Reproductive Health in Europe.
The report focuses on the funding sources for ultraconservative work and networks in Europe, often relating to rolling back sexual and reproductive health and rights. This includes links to anti-abortion groups and anti-LGBT groups. The report identifies over US$700 million in anti-gender funding originating from the US, the Russian Federation and Europe, from 2009 to 2018.
In the last edition of the Eurobulletin, we reported on a hearing in the European Parliament which included a preview of this research.
Barriers to maternal health care for undocumented migrant women in the EU
The Center for Reproductive Rights and the Platform for International Cooperation on Undocumented Migrants recently hosted an online event, Good practices in guaranteeing undocumented women's access to health care in the EU.
The event included the presentation of findings from the Center's recent report, Perilous pregnancies, which focused on the barriers faced by undocumented migrant women when trying to access maternal health care in the EU.
A key finding from the report was that, in 16 member states, access to affordable maternal health care for undocumented migrant women is undermined or denied as a result of laws and policies that prevent them from accessing free or subsidised care.
Late diagnosis of HIV
Two recent Spanish studies have highlighted the scale of late presentation with HIV and its consequences for treatment. Researchers found that just under half of participants in a cohort of people living with HIV in Spain between 2004 and 2018 presented late to care i.e. with a CD4 count below 350 or an AIDS-defining illness. A second study with the same cohort found that HIV treatment is less effective at improving immune response but equally effective at suppressing viral load when people start treatment late.
Taken together, the findings of both studies underline the seriousness of late presentation for the health of people living with HIV and the importance of prompt diagnosis and treatment.
Outcomes of the Integrate project
The Integrate project (Joint Action on integrating prevention, testing and linkage to care strategies across HIV, viral hepatitis, TB and STIs in Europe) gave a short presentation about their work at the recent HepHIV2021 meeting.
The project explored integrated testing in healthcare and community settings, piloted HIV self-testing in Italy and Lithuania, created guidance for partner notification in countries where this did not previously exist, and developed a 'RiskRadar' app for partner notification, which was piloted in several countries. The project also explored the integration of community data with national systems.
---
Reports & resources
ESHRE position paper on blood, tissues and cells legislation
The European Union legislation on blood, tissues and cells is currently under review. The European Society of Human Reproduction and Embryology (ESHRE), which represents the field of medically assisted reproduction, has published a position paper setting out its views and recommendations for consideration in the review process.
Rights violations in EECA
ECOM (The Eurasian Coalition for Health, Rights, Gender and Sexual Diversity) has published a report on violations of rights for gay men, other men who have sex with men, and trans people in the eastern Europe and central Asia (EECA) region.
The report is based on monitoring of health and other rights in 11 cities in 7 countries, with 119 cases recorded. The main violation recorded was abuse of power by law enforcement, including blackmail and abuse, as well as refusal of medical services.
With only 12 complaints filed in total, ECOM writes that the perpetrators share a common characteristic: impunity.
Factsheets: HIV and human rights
As part of its Global AIDS Strategy, UNAIDS has emphasised the importance of realising human rights, reducing stigma and dismantling harmful laws. To support these aims, UNAIDS recently published the first titles in a series of factsheets on human rights issues related to HIV. The new factsheets include: HIV criminalization; HIV and people who use drugs; HIV and sex work; and HIV and stigma and discrimination.
---
Treatment & service guidelines
SRHR in humanitarian settings
The Center for Reproductive Rights has published a new technical paper on sexual and reproductive health and rights in humanitarian settings, including in armed conflicts. The paper looks at the obligations on states under international law, in terms of the services that should be provided to people in humanitarian settings.
The paper is available in English, French and Spanish.
---
Policy development & guidance
Podcast: Gender & The Union
The International Planned Parenthood Federation (IPPF) European Network has created a four-part podcast series. Called Gender & The Union, it aims to explore the importance of policymaking in combatting gender-based violence in the European Union and the need for relationship and sexuality education to play its part creating in a more equal future for everyone.
Each episode pairs a policy maker in the European Union with a young advocate. Episode one brings together the President of the Commission for Citizenship and Gender Equality of Portugal, Sandra Ribeiro, and Susan, a youth activist from Estonia.
---
Country-specific news
England | Public Health England is changing its chlamydia screening programme. Until now, the focus has been on increasing chlamydia diagnoses, through asymptomatic screening of all sexually active young adults aged under 25 years. Going forward, chlamydia screening will only be proactively offered to young women. Young men will be offered a chlamydia test if they have symptoms, if their partner has chlamydia or if they visit a specialist sexual health service. HIV and sexual health organisation Terrence Higgins Trust accused Public Health England of turning the clock back 20 years, branding the decision "a disaster for women's health, even worse for gay and bisexual men." 
France | A study of people starting HIV treatment in France has found that a significant proportion had pre-existing mutations – either alterations that directly cause drug resistance or variants that may make the development of drug resistance more likely – which might affect the efficacy of the injectable HIV medications cabotegravir and rilpivirine. The researchers recommend that everyone being considered for injectable treatment with cabotegravir and rilpivirine should be given a test for drug resistance.
Georgia | The Eurasian Coalition for Health, Rights, Gender and Sexual Diversity (ECOM) reports that far-right demonstrators attacked the headquarters of Pride in Tbilisi, Georgia. They stormed the premises, injuring journalists and burning a rainbow flag. Pride events in the city were halted, with organisers citing the government's failure to uphold the right to peaceful assembly.
Germany | Germany plans to relax its rules requiring gay and bisexual men to abstain from sex for a year before donating blood. At the next review of donation rules, a new requirement will ask men with multiple sexual partners to wait four months before donating blood, and will also apply to heterosexual people with "frequently changing partners".
Ireland | Analysis of abortion statistics by the Irish Family Planning Association (IFPA) found that almost 200 women from Ireland travelled to England and Wales for abortion care in 2020 – a year notable for COVID travel restrictions. IFPA says this illustrates, "a clear unmet need for abortion care in Ireland."
Italy | Italian organisation Laiga has collated information on abortion care and published a map listing hospitals and clinics providing care, alongside information on how abortion care is accessed in Italy.
Malta | Marlene Farrugia, a member of parliament in Malta, recently introduced a bill aiming to remove Malta's criminal penalties for abortion. Malta is the only EU country with an outright ban on abortion.
The Netherlands | An analysis of the Dutch AmPrEP study of HIV PrEP in participants who took event-driven instead of daily PrEP has found that users' accounts of their PrEP usage, and whether they took it at times of HIV risk, were reliable and were corroborated by drug level measurements. This shows that in this population at least, gay and bisexual men can use event-driven PrEP appropriately and effectively.
Romania | ILGA-Europe welcomed a ruling from the European Court of Human Rights in June, which resulted in a fine for Romania. The case centred on a film screening during LGBT History Month in 2013, and the authorities' inadequate response to a homophobic attack on cinemagoers.
Russian Federation | UNAIDS reported on a study which worked with migrants living with HIV in the Russian Federation, conducted by the Regional Expert Group on Migrant Health (REG). According to the REG study, there were multiple barriers to health services for migrants, including legal uncertainty, stigma, and language barriers. The Russian Federation is one of a handful of countries which deport migrants known to be living with HIV. UNAIDS highlights that changing this law "would help to reduce new HIV infections and would reduce expenditure on medical care and non-medical expenses".