A round-up of the latest HIV news, for people living with HIV in the UK and beyond.

Are people with a low CD4 count at greater risk of COVID-19?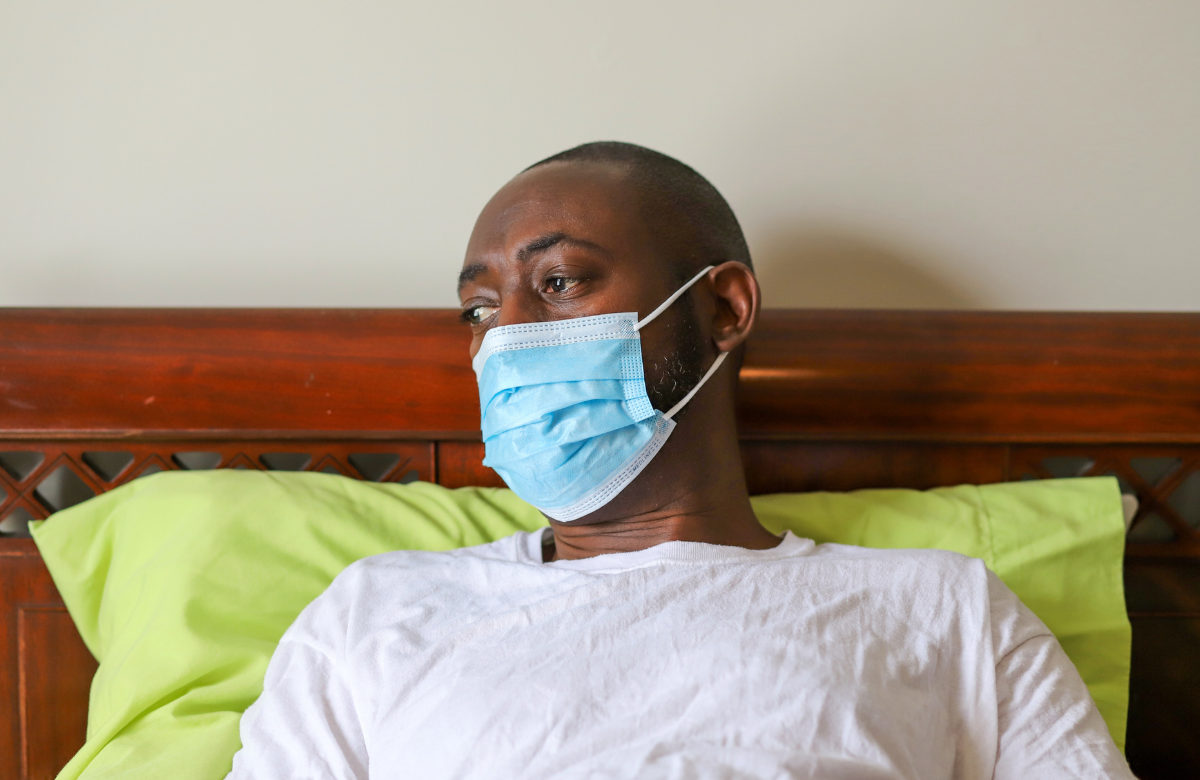 Since the beginning of the coronavirus pandemic, HIV experts, including the British HIV Association and the European AIDS Clinical Society, have suggested that it's plausible that people living with HIV who have a low CD4 cell count might be more vulnerable to COVID-19.
However, so far, most studies haven't actually identified a relationship between CD4 count and COVID-19 outcomes. People with HIV with low CD4 cell counts were more likely to be admitted to hospital with COVID-19 than other people with HIV in one small London study, but other studies including a large US study did not find that a low CD4 count increased the risk of severe illness.
Instead, several studies have found that the same risk factors are important for both HIV-positive and HIV-negative people: older age, Black ethnicity, underlying health conditions such as obesity, poorly controlled diabetes and high blood pressure.
However, a new study from the United States has identified a link with CD4 counts. The researchers looked at 286 people living with HIV who were diagnosed with COVID-19, seeing who was at greater risk of a 'severe outcome': needing to go into an intensive care unit, being put onto a ventilator or dying.
People with HIV with CD4 cell counts below 200 were around three times more likely to have a severe outcome than people with CD4 cell counts above 500. Some of these individuals had an undetectable viral load, but their immune function (CD4 count) had still not fully recovered.
And the study also confirms the link with other health conditions such as high blood pressure, kidney disease or lung disease. People living with HIV who had three or more other health conditions were five times more likely to have a severe outcome.
---
aidsmapCHAT and aidsmapLIVE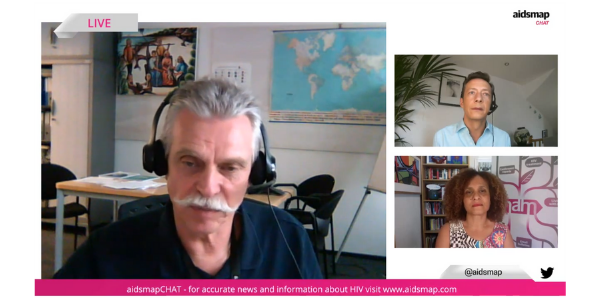 Last week we broadcast episode 3 of our new aidsmapCHAT series. Joining NAM's Susan Cole and Matthew Hodson were Dr Peter Ghys from UNAIDS, writer and long-term HIV survivor Hank Trout, and writer and activist Bakita Kasadha.
Next week, on Thursday 1 October, we'll be back at 6pm on Facebook and Twitter with a new episode of aidsmapLIVE, 'A long life with HIV'.
Joining NAM's Susan Cole are: writer and activist Bob Leahy; trans writer and campaigner Juno Roche; HIV advocate and treatment rights campaigner Winnie Ssanyu Sseruma; HIV doctor at The Royal Free Hospital with expertise in ageing issues Dr Tristan Barber; and NAM's Executive Director Matthew Hodson.
---
Couples where one partner has HIV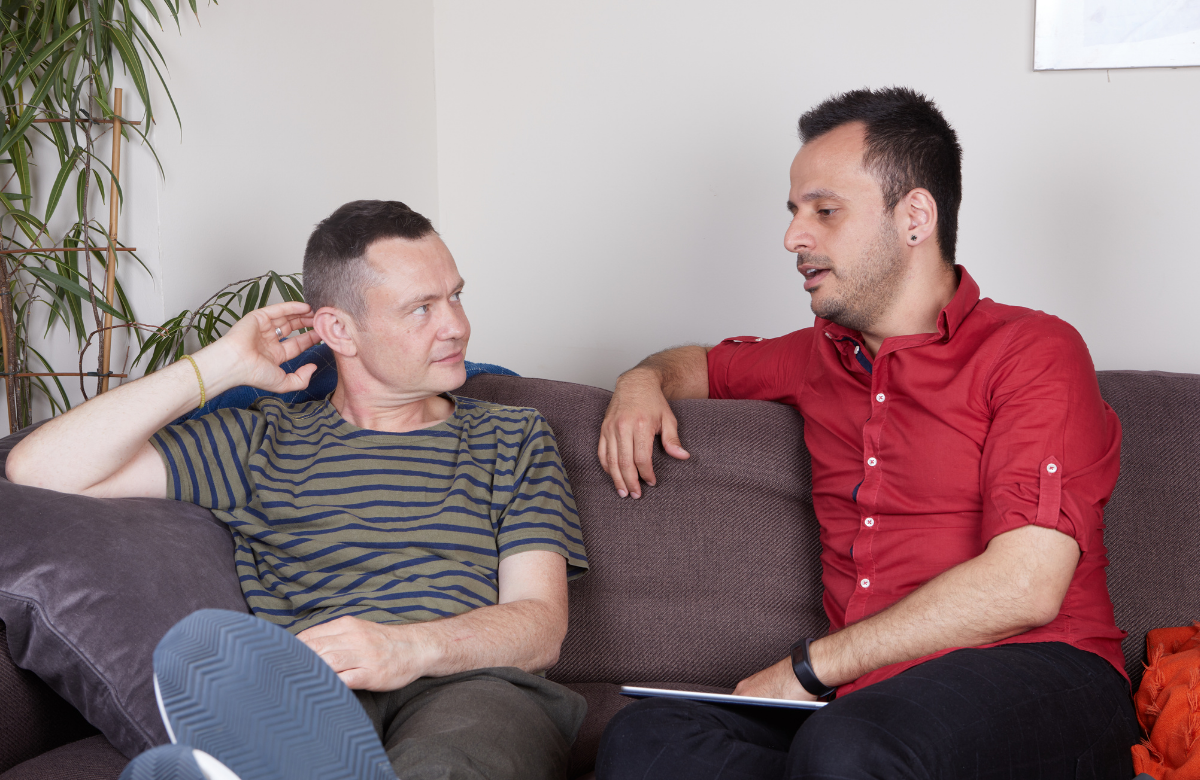 Serodifferent couples, in which one partner has HIV and the other does not, are often seen in terms of HIV risk or of psychological pressures. However, thanks to 'undetectable = untransmittable' (U=U), many couples can now think of their lives and relationships as safe and 'normal'. Australian researchers interviewed 21 gay men who were in serodifferent relationships to learn more about their experience.
The men talked about how U=U had helped HIV become something that wasn't a big deal in their relationships. In particular, home was a familiar and protective space in which couples could get on with their lives.
One HIV-negative partner said, "I don't want to make HIV a topic, like an agenda item between us." He talked about it being similar to his partner having high blood pressure and needing treatment for that. "I mean he knows about it. I know about it... So it's just part of normal living."
But while HIV did not feel very important in the 'safe space' of home, it might still pose a challenge in couples' social or public lives. This was often due to real or anticipated stigma. Couples tended to be secretive about HIV in public, or to only share information with very close friends and family.
Things that would usually be quite simple would become more complex due to the silences that many couples felt they needed to maintain. "When we're getting ready to go, I know he often forgets to take his medication with him, so I'm like, 'Don't forget'," one man said. "But if someone's around, I can't go 'Have you packed your meds?'"
This meant that while the couples wanted HIV in their relationship to feel 'normal' and a 'non-issue', these kinds of situations reminded them that stigma is real. It was in social situations that they felt a difference between couples who live with HIV and those who do not.
---
HIV criminalisation laws around the world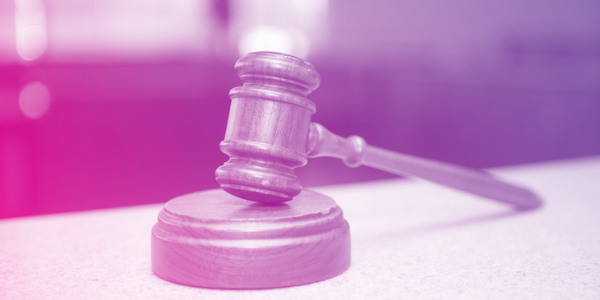 HIV criminalisation is a global phenomenon, with problematic legislation in every region of the world. We've partnered up with the HIV Justice Network to bring you the latest information on the laws where you live.
---
No link found between diabetes and integrase inhibitors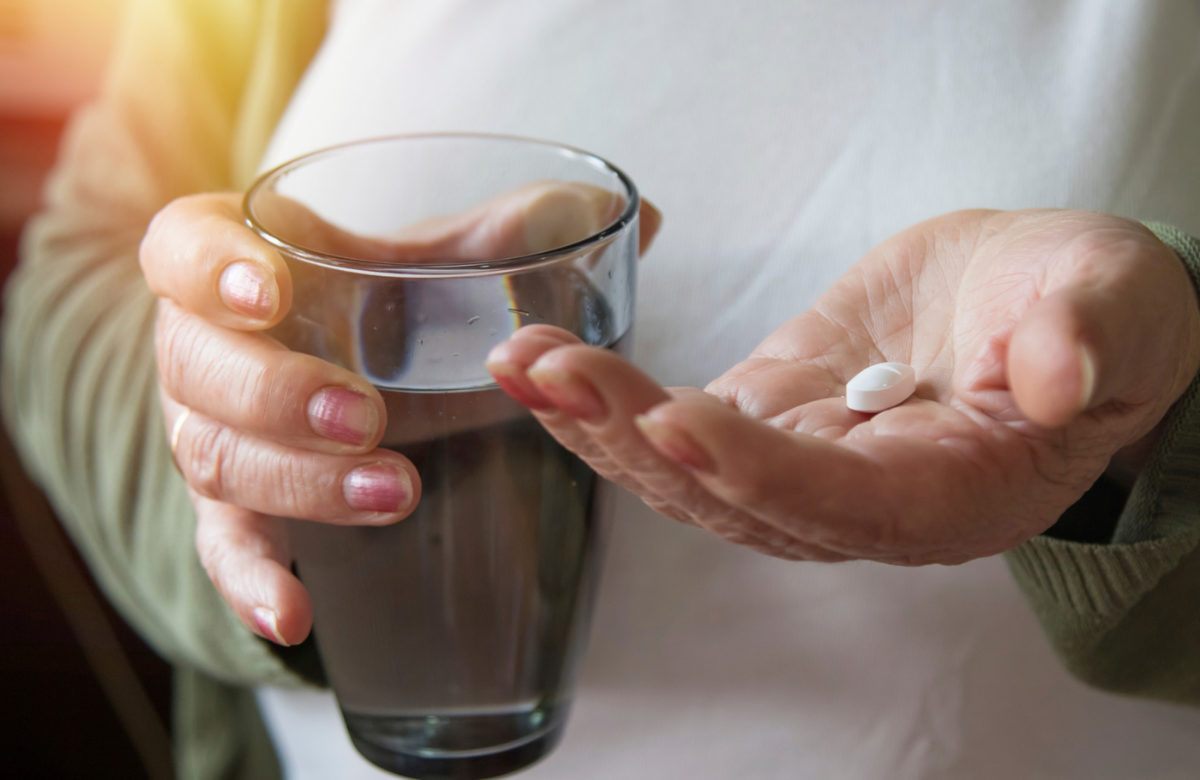 A French study found that among people starting HIV treatment for the first time, those on integrase inhibitor-based treatment regimens did not have an increased risk of developing diabetes.
Integrase inhibitors are a class of HIV treatments including dolutegravir (Tivicay, also included in the combination tablets Juluca, Triumeq and Dovato); raltegravir (Isentress); elvitegravir (in the combination tablets Genvoya and Stribild); and bictegravir (in the combination tablet Biktarvy).
Integrase inhibitors have been shown to cause weight gain, which usually increases the risk for developing diabetes. (See weight gain and HIV treatment for a summary of research on this topic.) As integrase inhibitors become more commonly used, it is important for us to understand more about their potential side effects.
This study looked at medical records of adults living with HIV who started taking HIV treatment for the first time between 2009 and 2017. There were 19,642 study participants, including 5606 women, 13,654 men, and 202 transgender people.
The study looked for differences in how often people developed diabetes based on the type of HIV treatment they took, including integrase inhibitor-based, non-nucleoside reverse transcriptase inhibitor (NNRTI)-based, and protease inhibitor-based regimens.
No people who already had diabetes were included in the study. Several diabetes risk factors were identified in study participants before they started taking their HIV treatment, including obesity, abnormal cholesterol levels in the blood, and high blood pressure.
There was a total of 265 new cases of diabetes during the study, with the authors reporting no increased risk of diabetes with integrase inhibitors compared to the other types of HIV treatment. Things that did increase the risk for developing diabetes included obesity, being age 37 or older, having high blood pressure, and having had an AIDS diagnosis.
While these results are promising, more research and follow-up is needed. The study authors mentioned that there were lower rates of diabetes in this study than have been previously reported. A 2019 study in the United States did suggest a link between certain types of integrase inhibitors and developing diabetes, which was possibly due to weight gain.
---
PrEP in Europe webinar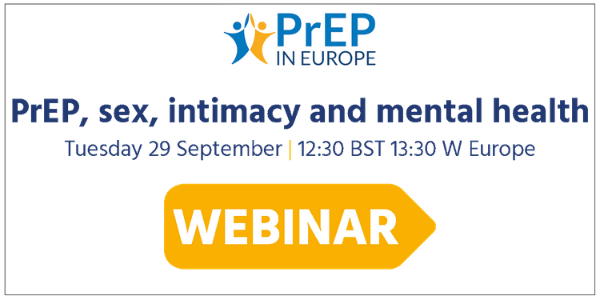 On Tuesday 29 September (12.30pm BST/1.30pm W Europe) PrEP in Europe is holding a special webinar on PrEP, sex, intimacy and mental health.
The webinar will be based on PrEP in Europe's recent research briefing and will include presentations from Philip Keen (Kirby Institute, Australia), Elske Hoornenborg (AmPrEP, the Netherlands) and Will Nutland (PrEPster, UK).
---
Many kids can take adult doses of dolutegravir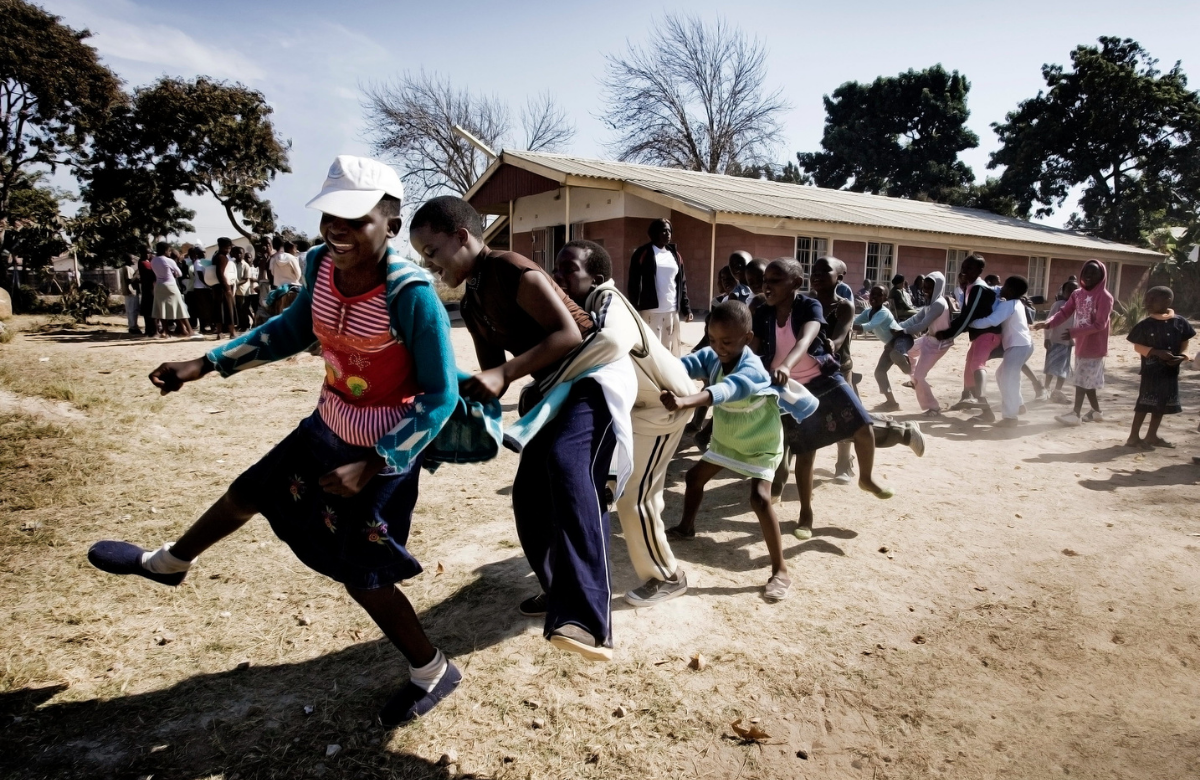 HIV treatment for children and young people can sometimes be complicated because appropriate formulations of the medications are not available. As children weigh less than adults, a lower dose of a drug is sometimes needed.
While the integrase inhibitor dolutegravir is now one of the most widely used anti-HIV medications all around the world, until recently dosing has been complicated for people under 40kg (6 stone 4 pounds). Children of different weights had to take different doses, but low-dose pills weren't actually available in most African countries.
Now scientists have found that for children who weigh at least 20kg (3 stone 2 pounds), the usual adult dose can be used. Children had similar drug levels to adults and the treatment was safe.
---
Don't miss out on your aidsmap bulletins!
To ensure your aidsmap bulletins are delivered to your inbox and not your junk folder, please add the email address bulletins@bulletins.aidsmap.com to your address book or safe senders list.
---
Editors' picks from other sources
"Timothy is not dying from HIV, just to be clear," his partner Tim says. "HIV has not been found in his blood stream since he was cured. That's gone. This is from the leukemia. God, I hate cancer."
Over the summer of 2020, patients told us about their experiences during the first wave of the COVID-19 pandemic.
Long-term HIV/AIDS survivors in San Francisco have drafted a statement of principles demanding greater inclusion in policy making.
Testing for HIV at public health facilities declined by 57% during the first month of lockdown instituted because of the COVID-19 pandemic in South Africa, according to data from the national health department.