A round-up of the latest HIV news, for people living with HIV in the UK and beyond.
Improving access to injectable HIV treatment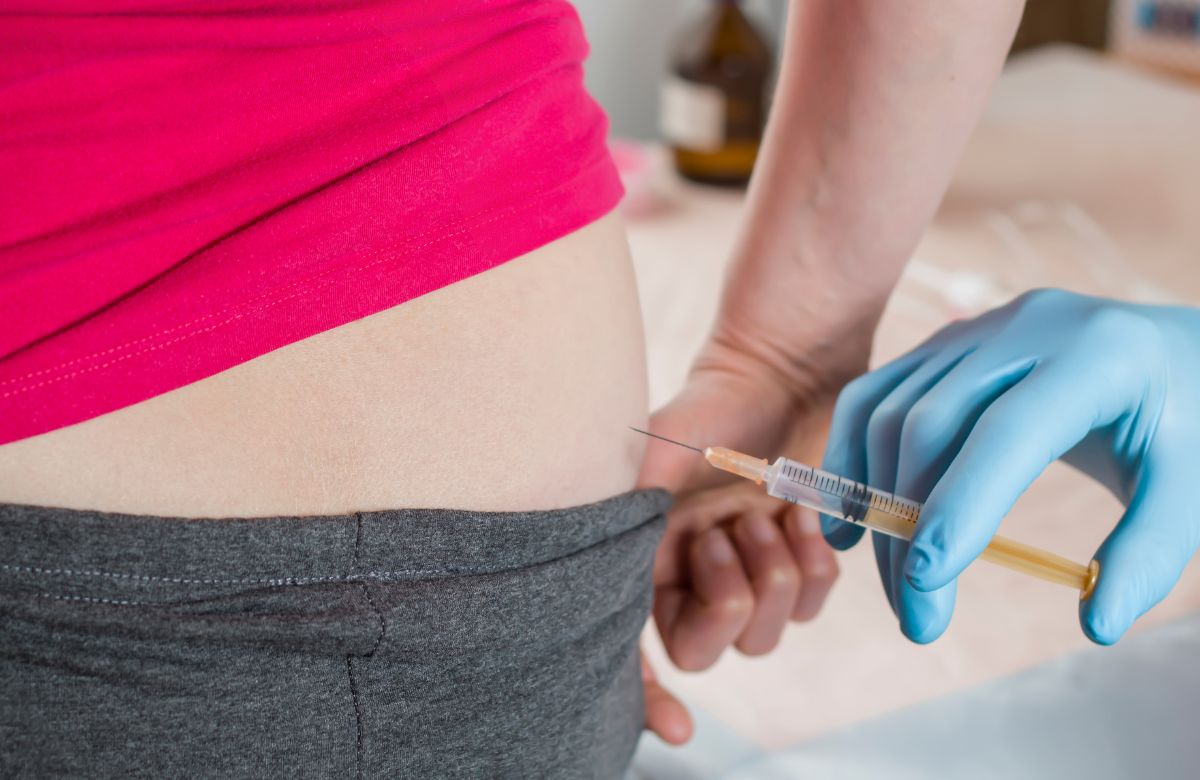 Long-acting antiretroviral therapy has become available over the last year in the UK. Instead of taking daily pills, people can get injections every two months from a nurse in their HIV clinic. The injections use the HIV drugs cabotegravir and rilpivirine.  
This may be a very appealing option for many people. This includes those who have physical or psychological problems with taking pills, such as trouble swallowing or disliking the daily reminder of HIV. It also includes people who have difficulty remembering to take pills or who are worried that people will see their pills and find out they have HIV. 
However, there are several restrictions. To access this new option, people must have a 'significant need', such as those mentioned above. They must also already have had an undetectable viral load for six months. But, for the people experiencing these challenges, achieving an undetectable viral load with daily pills may be extremely difficult.
At the recent British HIV Association conference, nurses from across the UK reported that those who might benefit the most from injectable medication are currently being denied access to a life-changing opportunity, because of these restrictions.
In Dundee, 17 out of 351 people who might benefit from switching to injectable treatment were identified. However, only four of them fitted the criteria. Elsewhere, an application to switch a patient to injectable treatment because of her complex physical and psychological needs was refused because of her detectable viral load. The nursing team appealed and when permission was finally granted, the effect was transformative. The patient's viral load became undetectable within six weeks. With the pressure of dealing with HIV removed, she was also able to address other needs, such as housing. 
There is currently a lack of evidence to support different approaches. More clinical trials are needed to be able to show it is safe and effective to provide long-acting injections to people with a detectable viral load.
---
Travelling with HIV medication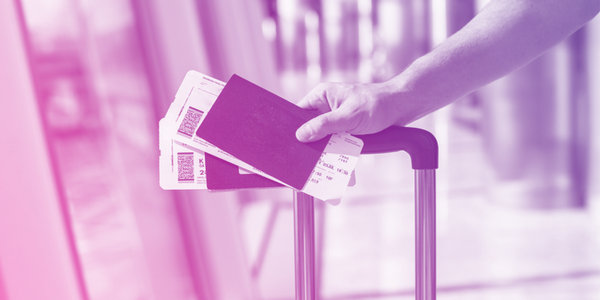 Are you travelling over the holidays? Our information page about travelling with HIV medication gives helpful information about packing your HIV medication, dealing with travel restrictions, and managing time zone changes.
---
An HIV treatment may offer protection against severe COVID-19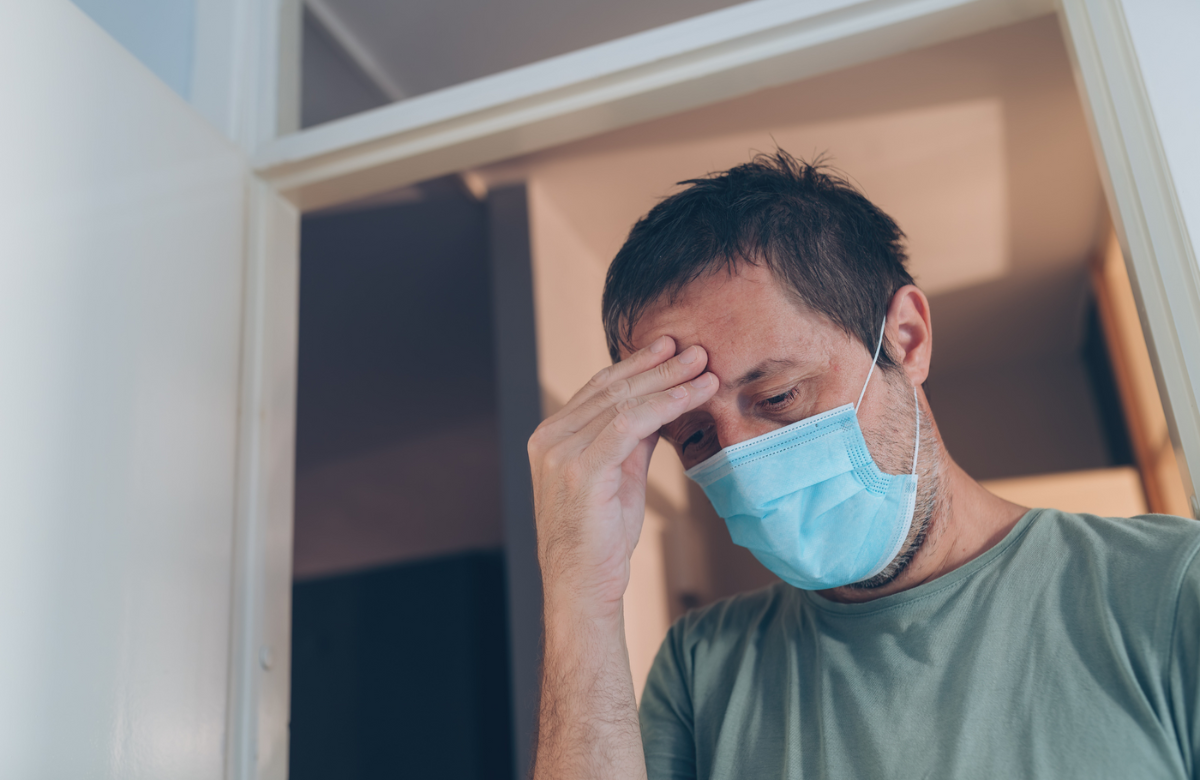 A recent study has shown that people with HIV who took an older HIV treatment (tenofovir disoproxil fumarate with emtricitabine) had substantially lower COVID-19-related hospital admissions than those on the newer formulation. However, the impact on reduced hospitalisations was only clearly shown in people over 50, with no impact seen in those under 50.
This new evidence supports another study comparing people taking the older form of tenofovir (tenofovir disoproxil fumarate or TDF) with the newer formulation (tenofovir alafenamide or TAF).
Similarly, the study showed that fewer people taking TDF needed to be admitted to hospital due to COVID-19.
Why TDF has a protective effect against severe COVID-19 is still unclear. Studies of HIV-negative people using TDF for COVID-19 failed to show any protective effect against severe symptoms. Despite this result, there has been some evidence from laboratory-based studies that tenofovir helps stop COVID-19 replication.
There is growing evidence that TDF reduces the chance of severe COVID-19 in people with HIV. However, this new evidence highlights the need for larger studies to see if these protective results can be consistently replicated. TDF cannot be seen as a potential replacement for vaccines or other known COVID-19 treatments.
---
Find HIV clinics and services near you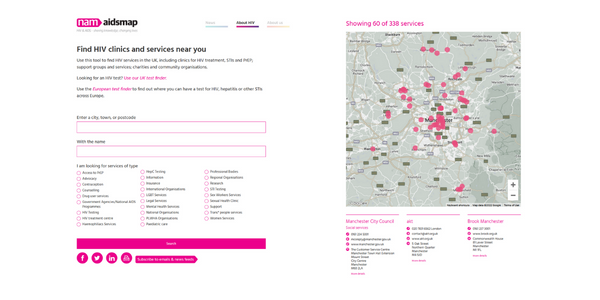 Use our tool to find HIV services in the UK, including clinics for HIV treatment, STIs and PrEP; support groups and services; and charities and community organisations.
Services may change their opening hours over the holiday period, so please check with them before you travel.
---
Risks for severe COVID-19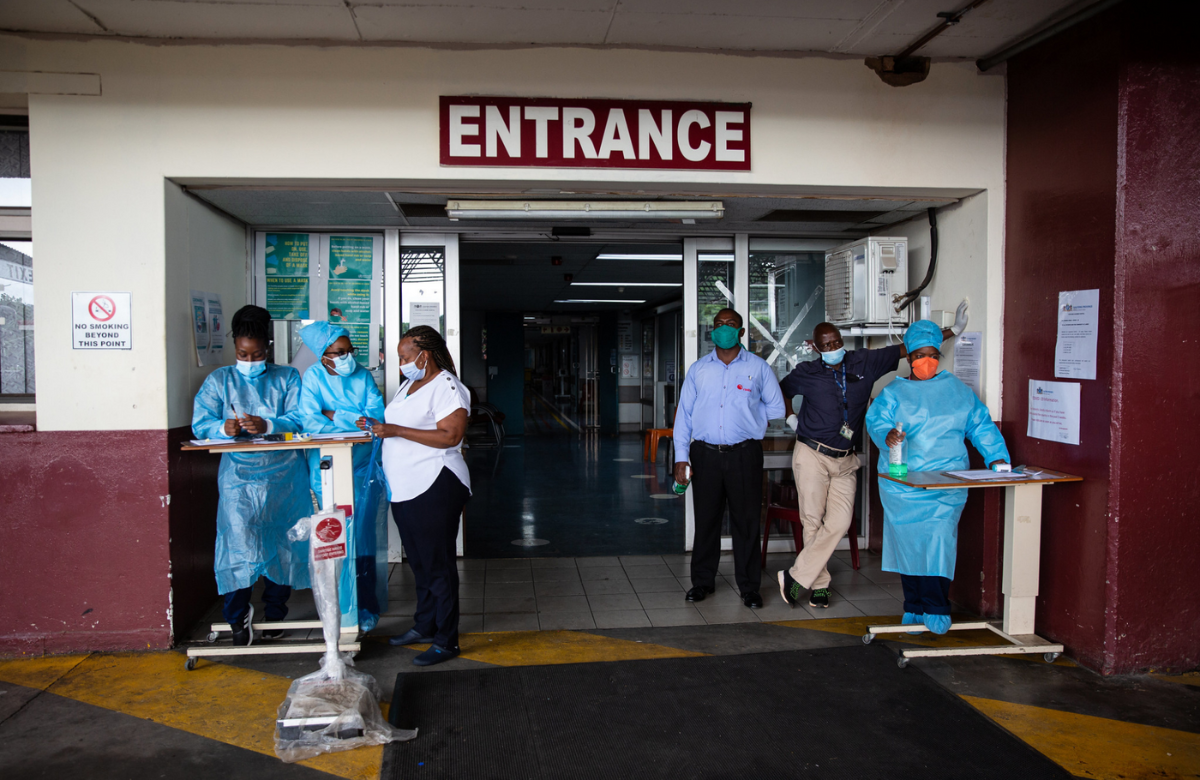 A large study from South Africa provides information on which people living with HIV are at higher risk of dying from COVID-19. Collecting data up until March this year, the researchers included over 18,000 people living with HIV who had COVID-19, including 6% who sadly died.
People who died were more likely to be older, not to have been vaccinated, and to have tuberculosis, chronic kidney disease or diabetes. Having a CD4 count below 200, a viral load over 1000, and not being on HIV treatment all increased the risk of death.
The researchers say that the priorities for protecting people with HIV against COVID-19 include fully suppressive antiretroviral treatment and vaccination.
---
Fighting HIV Stigma and Proud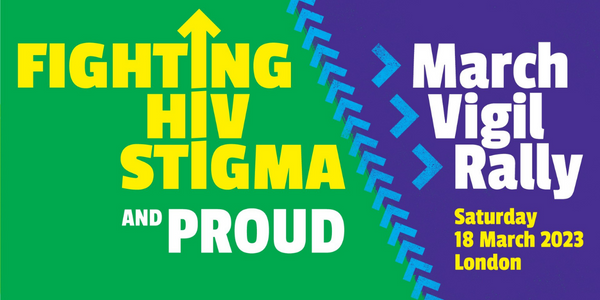 Next spring, we're partnering with over 20 HIV organisations in London for the Fighting HIV Stigma and Proud: March, Vigil and Rally.
We'll be gathering from 12pm on Saturday 18 March 2023 at Forum Magnum Square, London, to march to Trafalgar Square.
Everyone wanting to fight HIV stigma is welcome – whether you have been on many demos or this is your first, please come along. Feel free to bring your friends.
If you want to get involved, reserve a spot via the link below, making sure to select 'NAM aidsmap' when asked which organisation you would like to march with.
---
Major advance in HIV vaccine research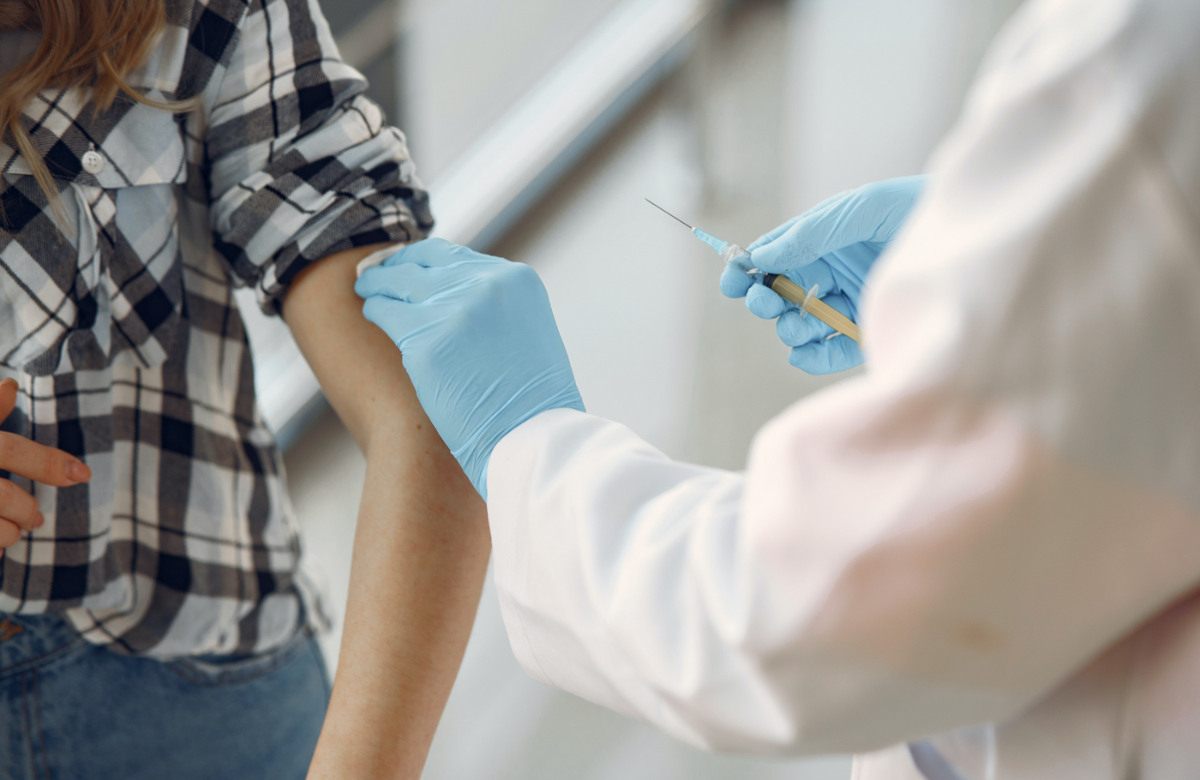 A completely new kind of vaccine that aims to induce a response to HIV that is 'better than nature' has completed an early trial in humans, with promising results. The vaccine aims to make the body produce immune cells which will provide the body with broadly neutralising antibodies if exposed to HIV.
'Broadly neutralising antibodies' (sometimes called bnAbs) are created naturally during long-term HIV infection in a minority of people. However, this happens far too late to have any preventative effect. bnAbs have unusual features that enable them to penetrate HIV's sugar-molecule coat and to disable the molecular 'tools' HIV uses to enter cells.
bnAbs have already been investigated as drugs given as infusions to treat HIV and as a form of PrEP. But inducing the immune system to start making bnAbs in advance of HIV infection is a much bigger challenge.
The new study used a technique called germline targeting to 'reverse engineer' bnAbs. This was done by working out what kind of cells could produce bnAbs in the first place and then finding them in the body using molecular probes. The hope is that, with repeated doses of a vaccine, more cells capable of producing bnAbs could be generated, and this would be enough to block infection. That will be tested in future studies.
---
HIV Science as Art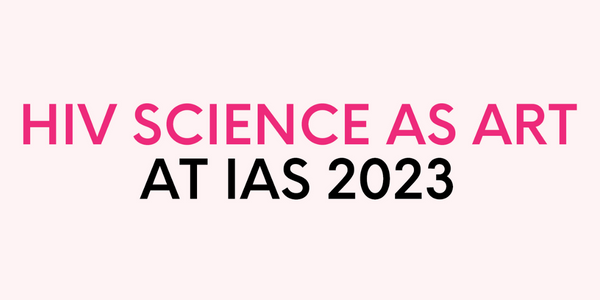 HIV Science as Art is an exhibition that will highlight new and innovative science through art during the International AIDS Society (IAS) Conference on HIV Science, which is being held in Brisbane, Australia from 23 to 26 July 2023.
Twelve artists from around the world will be partnered with 12 HIV scientists who are presenting at the conference to create collaborative artworks. These artworks will be shown at a gallery in Brisbane as part of the IAS 2023 affiliated events.
If you are an artist living with HIV and are interested in applying, submit your portfolio of work by the 15 January 2023.
---
Editors' picks from other sources
Looking back on all that happened in 2022, we are cautiously optimistic that 2022 will be seen as a turning point in the global movement to end HIV criminalisation.
In Ukraine, many mothers lack the formula milk and drugs needed to prevent mother-to-child transmission. We must not allow this war to undo decades of progress, says Olena Stryzhak.
The latest data published by the UK Health Security Agency on World AIDS Day reveals that new HIV diagnoses in England fell by nearly a third between 2019 and 2021 (from 2986 to 2023).
The Labour Party has announced plans to ensure that people living with HIV have equal access to fertility treatments.
Telling a child that he or she is living with HIV is not easy. In South Africa, Biénne Huisman spoke to a father and some doctors on how one approaches the issue.