A round-up of the latest HIV news, for people living with HIV in the UK and beyond.

Disclosure and relationships are main concerns for gay men living with HIV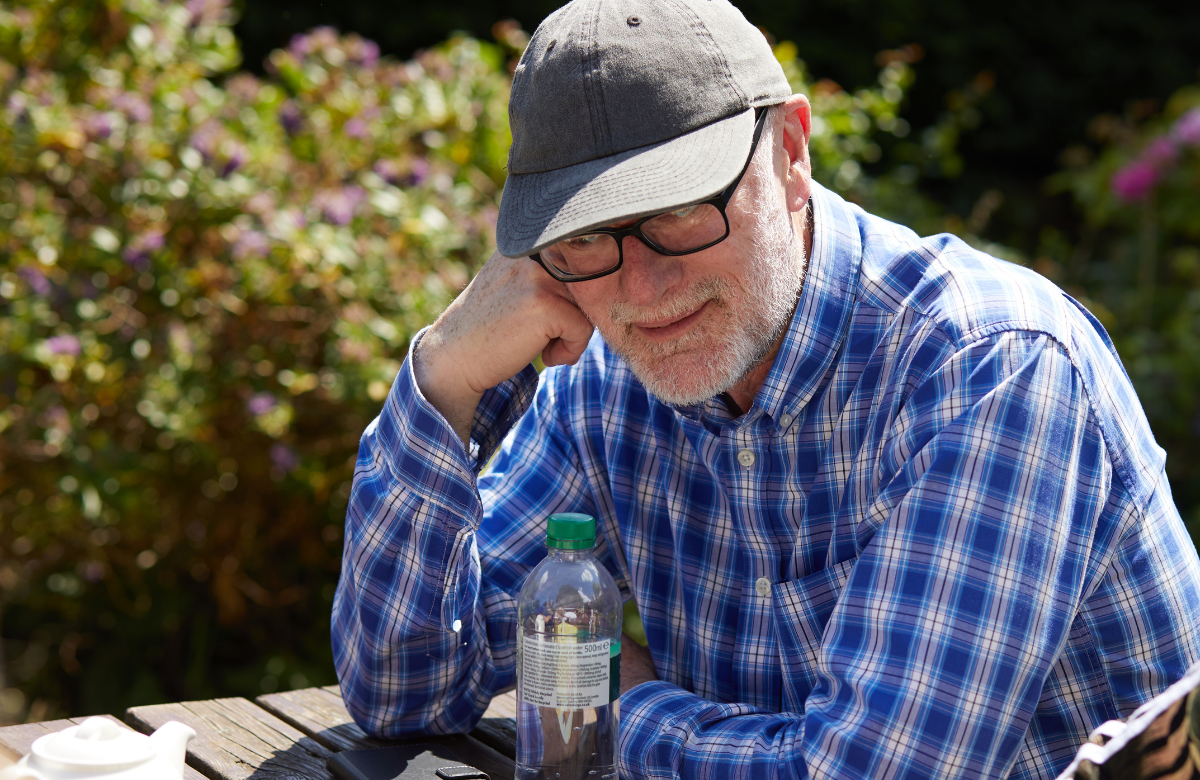 In medical terms, HIV is much less complex than it once was. Doctors understand how to manage it with modern antiretrovirals and it is often described as a normal, chronic disease, like any other.
But this ignores some of the other impacts that HIV can have and people's overall quality of life. To find out more about the impact that living with HIV has on gay and bisexual men, Dutch researchers did in-depth interviews with men who had been diagnosed in the last few years, developed a questionnaire based on the issues that came up, and then got over 400 gay and bisexual men to complete that questionnaire. For the larger survey, men who had been diagnosed at all stages of the epidemic were included, although three-quarters had been diagnosed since 2005.
Only 23% of respondents found that the general experience of having HIV was not psychologically burdensome. Nearly a half (46%) said they experienced 'medium' levels of anxiety about having HIV and 31% said it was highly burdensome to them.
Not many medical or health issues scored highly as burdens. For the majority of participants, remembering to take daily pills, having regular medical visits and relationships with healthcare providers were not big issues. However, HIV treatment side effects was a commonly cited medical concern.
The aspects of living with HIV that did matter were talking about HIV status with others, and sex and relationships.
Forty-five per cent of respondents said that telling family members that they had HIV imposed a high burden of anxiety – but 36% said that not telling family was also burdensome. There was a similar pattern to disclosure to work colleagues.
With sexual partners, the burden of keeping one's status secret was actually worse than the burden of risking rejection by disclosing it. With a new steady partner, 29% said that talking about HIV status caused a great deal of anxiety, but 44% said not doing so was a burden.
With casual partners, the equivalent figures were 17% and 30%.
Once respondents were in a steady relationship, HIV did not impact on the quality of sex. But 41% said that they had experienced significantly more difficulty in getting into a relationship in the first place because of HIV. 
Men who were more recently diagnosed were more likely to consider some aspects of living with HIV burdensome than those who had been diagnosed for longer. For example, those diagnosed before 2006 were not very worried about having to take HIV treatment in front of others, while the more recently diagnosed did find it quite worrying. Finding disclosure burdensome was also more common in the more recently diagnosed men.
But some things didn't change – actual experiences of discrimination and of sexual rejection, feeling that HIV-negative gay men have little insight into HIV issues, and a strong desire for an HIV cure.
One encouraging finding was that only 10% experienced a high burden due to a fear of passing HIV on to sexual partners. This is probably linked to 71% expressing a high level of trust in the 'Undetectable = Untransmittable' (U=U) message, while 16% had a neutral response, and 13% did not trust the message.
A separate, large American survey – also of gay and bisexual men living with HIV – has looked at the impact of knowing that U=U. The majority of participants (71%) reported that they had heard the U=U slogan, while 24% said they had not. Almost 82% said that U=U made them feel better about their own HIV status and 79% said U=U would have a positive impact on social stigma. Men who had an undetectable viral load or had good adherence to their HIV medication were especially likely to think that U=U has had a positive impact.
---
aidsmapCHAT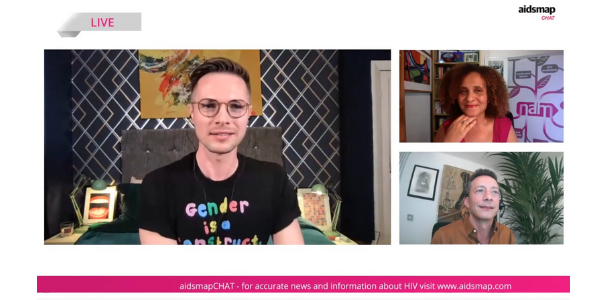 Last Thursday we broadcast the first episode in our new series of aidsmapCHAT.
Joining NAM's Susan Cole and Matthew Hodson were Dr Sanjay Bhagani, Consultant Physician/Associate Professor of HIV and President-elect of the European AIDS Society; Nathaniel Hall, HIV-positive actor and activist; and Prof. Celeste Watkins-Hayes, internationally recognised expert on HIV, race, class and gender.
---
Unstable housing and COVID-19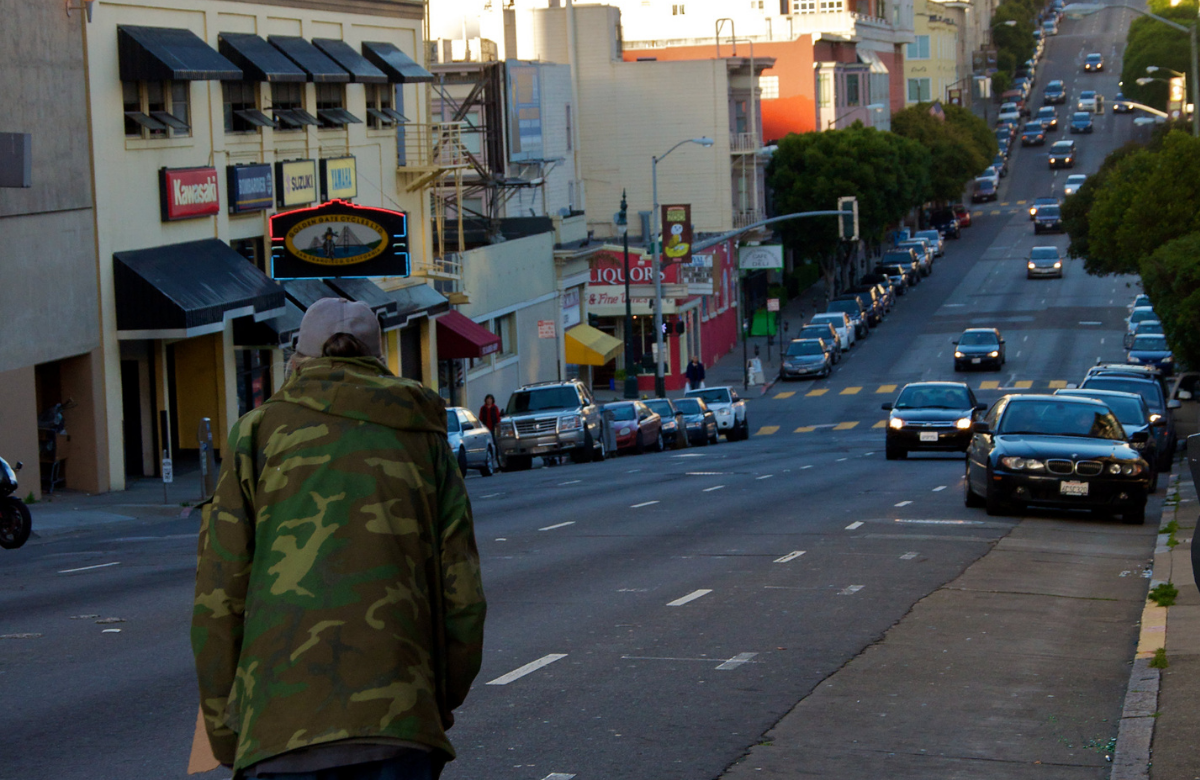 Over the past few months, a series of reports have looked at COVID-19 in people living with HIV. The data so far have not provided consistent answers on whether people with HIV are at greater risk of acquiring COVID-19, while several studies have suggested that people living with HIV have a raised risk of dying from COVID-19.
While most of these studies have shed light on medical factors (such as having diabetes or high blood pressure) that are risk factors for the new coronavirus, few of them have had much data on social and economic factors – even though we now know that these are crucial in COVID-19.
Now a study from San Francisco has shown that unstable housing and homelessness are key factors explaining the higher rates of COVID-19 in people living with HIV in the city.
It's already known that housing is a major issue for people with HIV in San Francisco – 1% of the city's general population have unstable housing, rising to 8% among people with HIV and 45% in people with HIV who were diagnosed with COVID-19.
Some of these individuals were street homeless, while others slept in shelters or hotels. The researchers say that shared bathrooms and crowded spaces in communal living situations make social distancing challenging.
The researchers also found that a disproportionate proportion of people with HIV and COVID-19 were of Latino ethnicity, reflecting a wider trend in the city. This may be due to many Latino and Latina people having marginal and overcrowded housing and working in frontline service jobs.
In this study, there was no evidence of people with HIV having more severe COVID-19 outcomes than other people.
---
Drug for people who have run out of treatment options works for up to ten years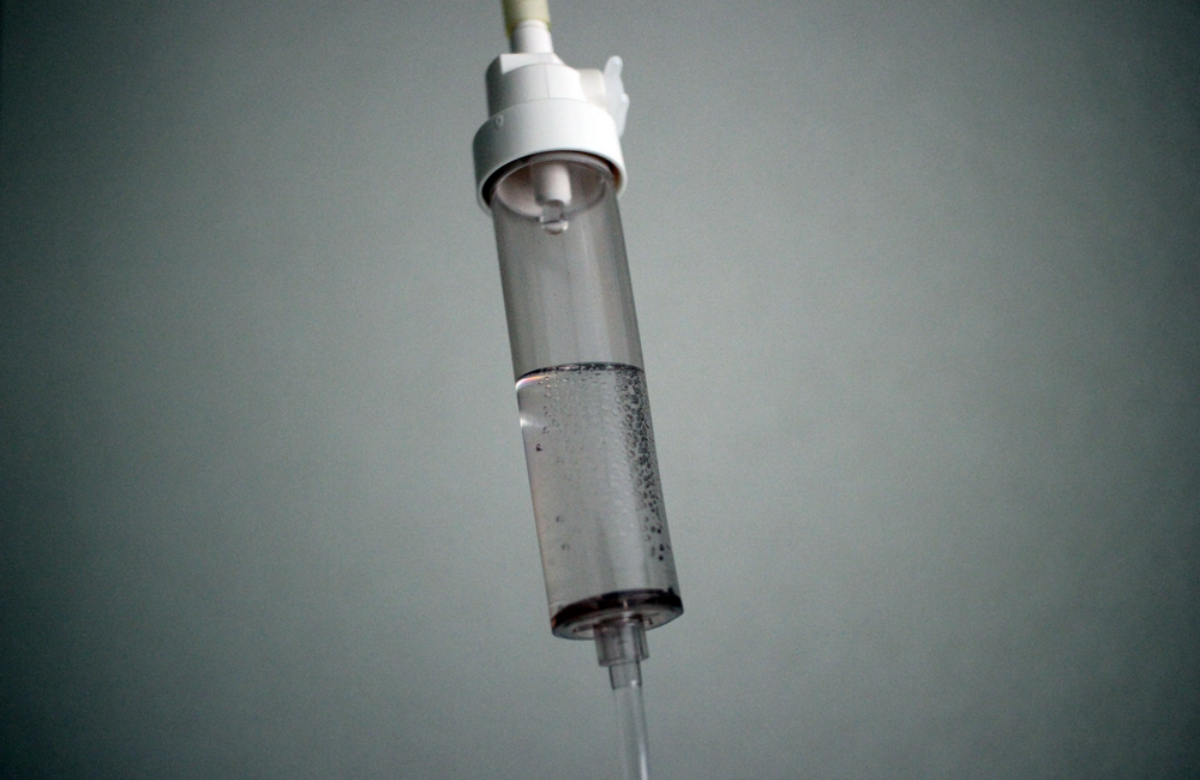 One of the more recently licensed drugs is ibalizumab (Trogarzo), a long-acting monoclonal antibody that is given as an infusion every two weeks. The infusion is given by a drip feed into a vein and must be given in a clinic. It is designed for people who are unable to use other anti-HIV medications due to extensive drug resistance.
Although the drug was only approved by regulators in the US and Europe in the last two years, the first people to try it began clinical trials over a decade before that. Data from 12 of those individuals has just been released, showing long-term results.
When they joined the study, they had been unable to achieve viral suppression using existing antiretrovirals. Most were in their fifties or sixties and half had been living with HIV for more than 20 years. Viral loads were high (median 25,000) and CD4 counts low (median 135).
They began the ibalizumab infusion alongside a combination of daily pills. Within a year, eight of the 12 had a viral load below 50, and all but one had a viral load below 200. Now, between seven and ten years later (depending on when each person started), eleven have a viral load below 50, and all 12 have a viral load below 200.
Although this is a tiny study, it suggests that ibalizumab can be an effective part of long-term therapy for people with few remaining treatment options.
---
HIV information in 23 languages – with more coming soon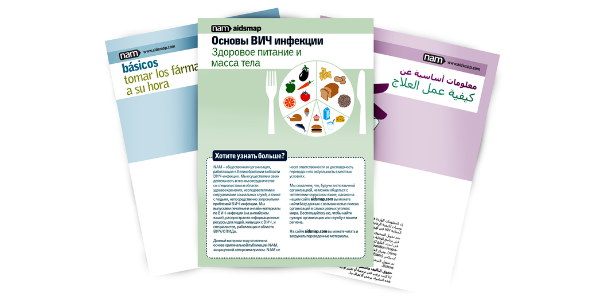 We have recently published a new Languages section on aidsmap.com. These pages offer HIV information in 23 different languages.
We want as many people as possible to have access to accurate, useful information about HIV in the language most useful to them. If you or your organisation have translated an aidsmap page, share it with us and we'll share it with everybody.
---
Editors' picks from other sources
To mark the end of Black History Month, we've compiled a list of 10 Black HIV activists and influencers who have had an impact on HIV treatment access, prevention and the lives of people living with HIV.
When you're waiting to hear if your child has HIV, a second can feel like an eternity. Now, imagine waiting 55 days or more. For many women around the world, this is a reality. And it has life and death consequences for their children.
A new report by Public Health England shows that for the first time the number of new HIV diagnoses in gay and bisexual men outnumber new diagnoses in heterosexual adults by only 100 cases.