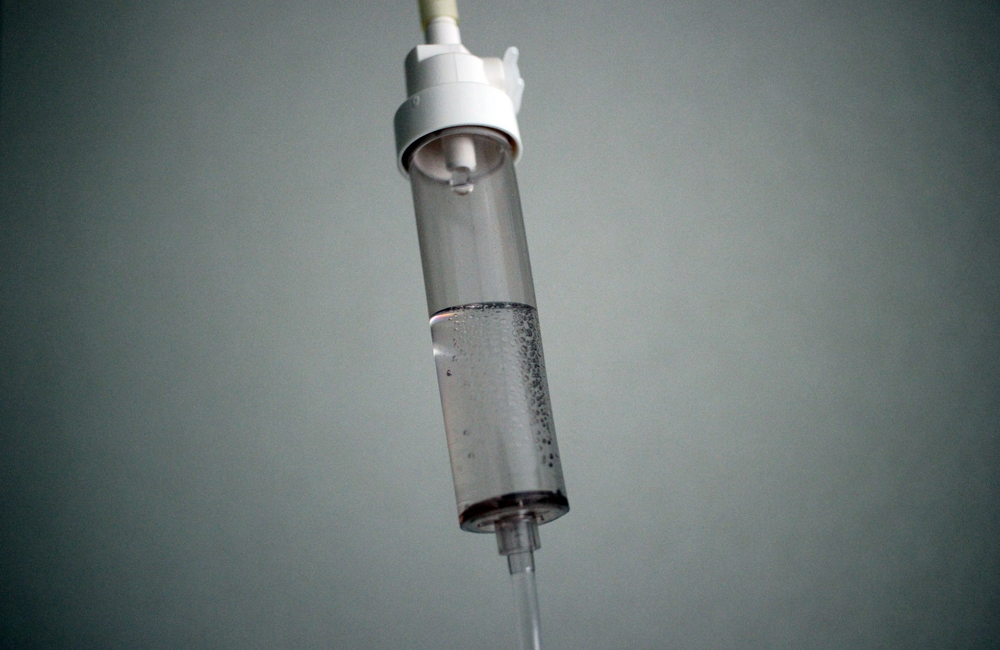 Ibalizumab (Trogarzo), a long-acting monoclonal antibody that prevents HIV from entering cells, kept HIV suppressed for up to ten years in people with highly resistant virus, researchers reported at the virtual IDWeek conference last week.
"In treatment-experienced patients with limited options, these data demonstrate the durability of viral suppression when combining the long-acting antiretroviral ibalizumab with short-acting oral agents," Dr William Towner of Kaiser Permanente Southern California and colleagues concluded.
Rather than attacking HIV directly, ibalizumab is a post-attachment inhibitor that binds to the CD4 receptor on T-cells and interferes with a protein shape change required for viral entry. Administered by intravenous infusion every two weeks, ibalizumab was the first approved antiretroviral that does not require daily dosing. It was authorised by the European Medicines Agency in September 2019.
Approval of ibalizumab was based on results from the phase 3 TMB-301 trial, which enrolled heavily treatment-experienced people who were unable to achieve viral suppression using existing antiretrovirals. However, they had to have at least one active drug (which could be another experimental agent) still available to construct an optimised background regimen. They added ibalizumab to their existing failing regimen for a week, after which their regimen was optimised based on resistance testing and they continued to receive ibalizumab every two weeks.
Data presented at the 2017 Conference on Retroviruses and Opportunistic Infections showed that 48% of study participants had at least a 2 log10 drop in viral load at 24 weeks. At that point, 43% had HIV RNA below 50 copies/ml. The average CD4 cell gain was approximately 50.
At IDWeek 2019, researchers reported results from a cohort of people enrolled in Theratechnologies' expanded access protocol, known as TMB-311. This group received their first dose of ibalizumab and switched to an optimised background regimen at the same time. Among the 17 people who continued treatment for 48 weeks, 47% had an undetectable viral load.
This year's presentation focused on long-term outcomes among 12 participants in an earlier phase 2b trial (TMB-202), which ran from October 2008 to January 2011. This group received one of two doses of ibalizumab (800mg every two weeks or 2000mg every four weeks) plus an optimised background regimen for 24 weeks.
After that trial ended, about half transferred to an investigational new drug protocol, and they were eligible to join the TMB-311 expanded access programme when it opened. They remained on treatment with ongoing monitoring until ibalizumab became commercially available in the US in March 2018.
When the 12 long-term participants (all men and all but one White) initially enrolled in TMB-202, the median age was 55 years and they had been living with HIV for a median of 22 years. The median viral load was about 25,000 copies/ml, the median CD4 count was 135 and a quarter had a count below 50, indicating advanced immune suppression.
At the end of TMB-202, eight of the 12 (66%) had HIV RNA below 50 copies/ml and all but one met the study's definition of viral suppression (below 200 copies/ml). At the last TMB-311 follow-up visit, which occurred 7.8 to 9.5 years after initial enrolment, 11 (92%) had viral load less than 50 copies/ml, and all 12 had less than 200 copies/ml.
Immunologic recovery continued during follow-up, with a mean gain of 99 cells by week 96 of TMB-311.
Eight participants maintained viral suppression without any additional antiretrovirals, including two who were ultimately able to simplify their treatment. The other four added new drugs, but in two cases the only change was the addition of a ritonavir booster.
Ibalizumab continued to be safe and well tolerated. No one withdrew from TMB-311 or was lost to follow-up. Half of the participants experienced severe adverse events, but none were deemed related to the study drug.
Although only a small number of people used ibalizumab for as long as eight to ten years, these findings demonstrate that, when used as part of a combination regimen with short-acting agents, it can be an effective component of long-term antiretroviral therapy for people with few remaining treatment options.
References
Towner W et al. Long-term efficacy, safety, and durability of ibalizumab-based regimens in subgroup of TMB-202 participants. IDWeek, abstract 1027, 2020.
Full image credit: Intravenous therapy (IV) drip. Image by Robert Geiger. Available at www.flickr.com/photos/101474876@N06/30729181737/ under a Creative Commons licence CC BY 2.0.