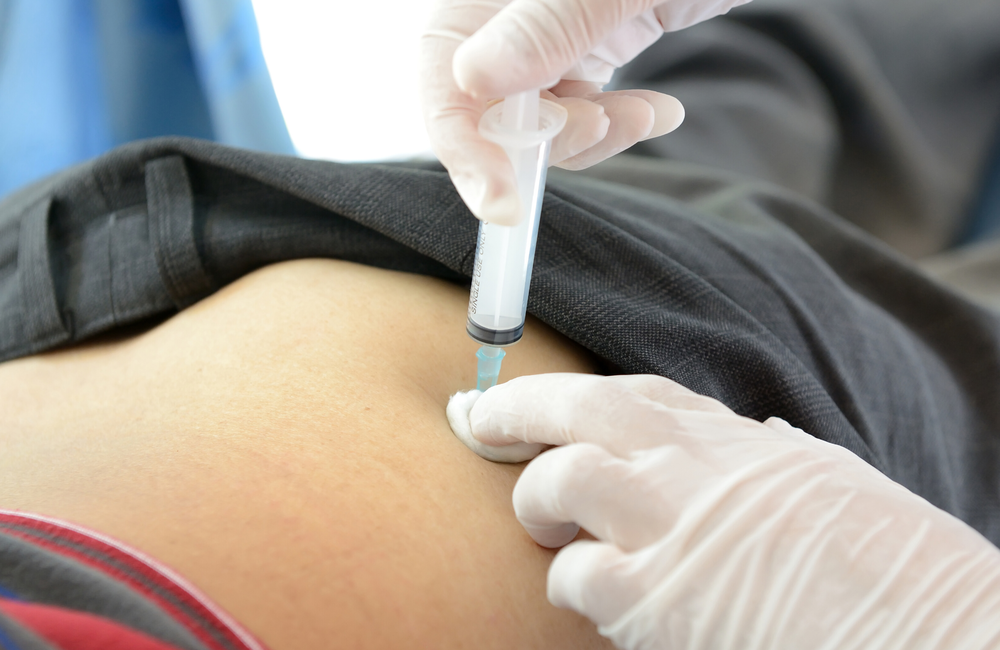 Pre-exposure prophylaxis (PrEP) is the use of HIV medication by people who do not have HIV to prevent infection. Currently, PrEP tablets containing emtricitabine and tenofovir disoproxil fumarate (also known as Truvada) or emtricitabine and tenofovir alafenamide (also known as Descovy) are available for use. There are also vaginal rings containing dapivirine which were approved by the European Medicines Agency and World Health Organization earlier this year.
Injectable PrEP is the use of long-acting cabotegravir to prevent HIV infection. The HPTN 083 and HPTN 084 studies tested long-acting cabotegravir and found it to be safe and effective as PrEP. 
Cabotegravir belongs to the same class of medication – integrase inhibitors – as the widely used HIV medication dolutegravir. For HIV treatment, injectable cabotegravir in combination with injectable rilpivirine is already used in Canada and is expected be available soon in Europe. 
How often do you need an injection?
Injections every two months are needed to keep high enough levels of cabotegravir in the blood to prevent HIV infection.
When on PrEP tablets, you need to take your tablets every 24 hours to have enough levels of PrEP in your blood. Injectable cabotegravir has a long half-life, meaning it can stay in the body for much longer than the tablets. This makes long-acting prevention possible.
Who can take it? 
The HPTN 083 study, with 4566 participants, found long-acting cabotegravir safe and effective for men who have sex with men and trans women. The HPTN 084 study enrolled 3223 cisgender women aged 18-45 and reported long acting cabotegravir to be safe and effective in adult women.
Other studies are currently looking at the safety, tolerability and effectiveness for adolescent males and females.
Are the injections better than tablets? 
Studies found the use of cabotegravir as injectable PrEP – which requires an injection every two months – at least as effective as the PrEP tablets.
The studies reported fewer HIV infections in the groups on injectable PrEP compared to the groups taking tablets. This difference may be explained by very few people missing their PrEP injections but some missing their PrEP tablets during the studies. PrEP tablets are an effective prevention method when taken as prescribed.
These results do not mean injectable PrEP is a better option for everyone but it may be more effective for people who do not want to rely on taking pills every day.
How safe is it?
Injectable PrEP was tolerated well by adults in the studies. The most common side effects were injection site reaction such as pain, redness and swelling. Very few participants dropped out of the studies due to these reactions.
However, the long half-life of injectable cabotegravir also raises questions in regard to drug resistance. If people stop receiving injections, they will be vulnerable to HIV unless they use another HIV prevention method. The long half-life means that there will be a lengthy period during which, if they caught HIV, they could develop drug resistance. Drug resistance can only develop in situations like this when there is some HIV medication in the blood but not enough to fully suppress an infection.
Is injectable PrEP available for use?
No, it is not yet on the market. The World Health Organization says that it is likely to be more than a year before cabotegravir will be widely available.
Delivering an injection prevention strategy may require some adjustments in HIV prevention programmes and possibly in health systems.
Click here for all the latest news and research on injectable PrEP.