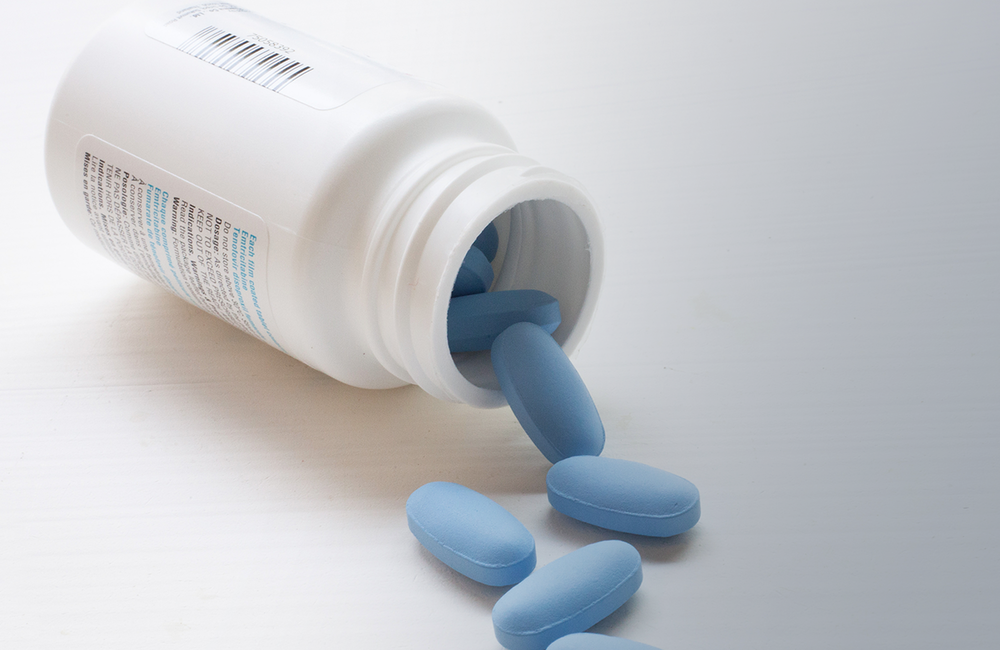 Truvada is a combination pill that contains emtricitabine and tenofovir disoproxil fumarate. It is used as pre-exposure prophylaxis (PrEP) to prevent HIV infection.
It is generally safe, but like all medication, it can have side effects in some people.
Some of these side effects are usually experienced during the first few weeks of taking the drug only. These include nausea, tiredness, gastrointestinal symptoms and headache.
Occasionally, it can affect the kidneys or bones. They usually return to normal after stopping taking PrEP.
A recent review looked at over 10,000 people who took the medication as PrEP. Their results were compared with over 7000 people who took a placebo (a dummy pill that didn't contain PrEP).
Nausea, vomiting and other gastrointestinal problems were reported by 3.8% who took PrEP and 2.6% who took a placebo.
Kidney problems occurred in 2.4% who took PrEP and 2.0% who took a placebo.
A broken bone was reported by 1.7% who took PrEP and 1.8% who took a placebo.
The figures show that only a small number of people taking PrEP had problems. And the fact that people taking a placebo (a dummy pill) also reported problems shows that not all of them were side effects of Truvada as PrEP.
If you have a side effect from PrEP, your doctor can give you advice on how it can be managed.