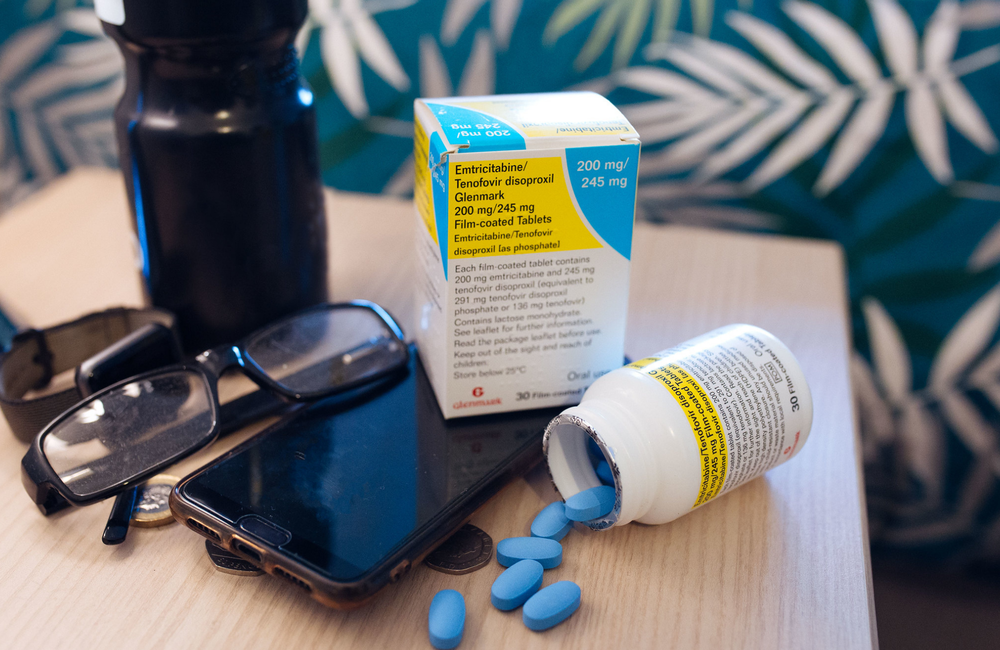 Key points
PrEP is available from NHS sexual health clinics, free of charge.
You can use our service finder to find a convenient NHS clinic.
It is also possible to buy PrEP drugs online for your personal use.
While taking PrEP, you should have regular tests for HIV, kidney function and sexually transmitted infections.
The HIV prevention drug pre-exposure prophylaxis (PrEP) is available from NHS sexual health clinics. This is the case in England, Wales, Scotland and Northern Ireland.
Previously, access to PrEP in England was limited to the number of places available on a clinical trial. This is no longer the case: PrEP is available to everyone who needs it, in almost all NHS sexual health clinics, throughout the country.
Click here to find the contact details of sexual health clinics near you.
When you go to the sexual health clinic, a doctor or nurse can help you think through whether you need PrEP and whether it is suitable for you. This will involve you being asked about the kind of sex you have been having and expect to have in the future.
In general, PrEP is recommended for HIV-negative people who do not consistently use condoms or think it likely they won't, have partners who do not know their HIV status, have sexual partners that may have HIV without realising it, or have had a bacterial STI recently.
PrEP can be used by people of all genders and sexualities. 
However, PrEP is not always needed if you have an HIV-positive partner. If your partner is taking treatment and has an undetectable viral load (extremely low levels of the virus in the blood), there is no risk of transmission, so PrEP would not be recommended. On the other hand, if they are not taking treatment or if you have more than one sexual partner, PrEP may be helpful.
The clinic will also need to do some tests. The most important is an HIV test, to check that you are still HIV negative. There will also be tests for sexually transmitted infections, hepatitis B and C, and kidney function.
Before COVID-19, people taking PrEP needed to come back to the clinic every three months to get more pills and repeat some of the tests. Because of the pandemic, you might be sent more pills in the post.
PrEP, like all treatment at NHS sexual health clinics, is free of charge. This is the case regardless of your immigration status.
The clinic will need to take your postcode for administration purposes. In Scotland, Wales and Northern Ireland, they may also ask for proof that you are resident in the country.
PrEP is confidential. Your GP will not be told that you are taking PrEP without your consent.
You can find more details of PrEP in Scotland, Wales and Northern Ireland by following these links.
To find out more about what PrEP is, read NAM's page Pre-exposure prophylaxis (PrEP).
Buying PrEP online
You can also buy PrEP medications from an online pharmacy that is based overseas. It is legal to buy the drugs for personal use and have them delivered to you in the UK.
The tablets you can buy are generic medicines.
Most of them have the same active ingredients as Truvada (emtricitabine and tenofovir disoproxil fumarate), but are manufactured by different companies and have different names. Some of the most widely used are Tenvir-EM (manufactured by Cipla), Ricovir-EM (manufactured by Mylan), Tenof-EM (manufactured by Hetero), Tavin-EM (manufactured by Emcure) and Teno-EM (manufactured by GPO).
Some other tablets have the same active ingredients as Descovy (emtricitabine and tenofovir alafenamide). These include Tafero-EM (manufactured by Hetero) and Taficita (manufactured by Mylan).
It is important to check that the tablet you are buying is a combination pill, containing both tenofovir and emtricitabine. For example, Tenvir-EM contains these two drugs, whereas Tenvir only contains tenofovir and is not recommended for PrEP.
PrEP users and advocates have set up the websites www.iwantprepnow.co.uk and www.prep.global. The websites include direct links to online pharmacies selling PrEP drugs. The pharmacies are only listed when PrEP users have reported that the buying process went smoothly and that they received genuine pills.
A month's supply of 30 pills, taken daily, may cost £20 to £50, depending on the supplier. On top of this, customs officials have occasionally asked people importing PrEP to pay a VAT charge.
Occasionally, online pharmacies have been out of stock of PrEP drugs, there have been postal delays or a package has been held up by customs officials. It's best to order at least one month in advance.
Is the drug genuine?
This is an understandable concern for people buying medication online. In fact, the overwhelming experience of people buying PrEP drugs through the websites listed on www.iwantprepnow.co.uk and www.prep.global is that they have purchased genuine drugs.
"PrEP is available to everyone who needs it, in almost all NHS sexual health clinics, throughout the country."
This has been tested by a blood test known as Therapeutic Drug Monitoring (TDM). It shows whether someone who has taken a tablet has active levels of the drug in their blood. Tests done so far have found adequate levels in people who have bought PrEP online, with no samples suggesting counterfeit drugs. Another way of testing is through laboratory analysis of the pills themselves, purchased anonymously. In these tests, the pills contained between 97% and 104% of the claimed 200mg of emtricitabine and 94% to 105% of the stated amount of tenofovir.
It's worth knowing that the NHS no longer uses branded Truvada for PrEP or for HIV treatment, using generic medications like these instead.
The law on importing medications
People living in the UK can purchase and import drugs without breaking the law, provided that:
The medications are for personal use only.
The quantity purchased is for no more than three months' use.
The drugs are not otherwise illegal in the UK (e.g. recreational drugs).
While some people have had their parcels impounded by the Medicines and Healthcare products Regulatory Agency (MHRA) or Border Force, these issues can usually be resolved. If this happens to you, please contact Prepster for advice (email hello@prepster.info).
Private prescriptions in the UK
It's also possible to obtain generic PrEP through a UK-based online pharmacy or private clinic, such as Superdrug, Doctor 4 U or Same Day Doctor. You will need to complete a medical questionnaire, which will be reviewed by a doctor, before buying PrEP. Prices are approximately £50 to £80 for a month's supply.
Clinical support
Although you may be arranging to buy the medication yourself, it's recommended you talk to a health adviser, nurse or doctor at a sexual health clinic as well. They can help you with the tests you need in order to take PrEP safely.
They can also give you advice on what to do if you miss a dose of PrEP and on different ways to take PrEP (every day, or before and after having sex). If you want to stop using PrEP, they can advise you on the right way to do this.
If the way you feel about yourself, pressure from other people, drugs, alcohol or other issues affect risk taking and your sexual health, they can help you with that too.
Tests to have before you start
You should have these tests done before starting PrEP or around the same time. If you've already started PrEP, get them done as soon as you can.
HIV: Fourth-generation blood test, able to detect antibodies and p24 antigen
Kidney function: test for protein in urine
Kidney function: test for creatinine and eGFR in blood
Hepatitis B and C: blood tests
It's important to be sure that you don't have HIV without realising it – if you did have HIV, taking PrEP could mean you develop resistance to drugs you may need for treatment.
Make sure you have a 'fourth-generation' blood test for HIV. This tells you your HIV status four weeks ago. Other tests, including ones which provide a result immediately and ones which you use at home, are not as good at picking up recent infections.
If you've taken any risks in the four weeks before taking the test, you can start PrEP but it's a good idea to repeat the test four weeks later. This is just to check that a recent infection was not missed.
If you've recently taken a risk and have flu-like symptoms, don't start PrEP. You need to rule out the possibility that these are the symptoms of recent HIV infection. Go to a sexual health clinic as soon as possible for advice and testing.
The hepatitis B test is essential because PrEP drugs are active against hepatitis B. You could still use PrEP, but you'd need a doctor's advice on the safest way to do so.
Tests to have regularly while taking PrEP
Regular monitoring is important. Every three to four months you should have:
HIV: fourth-generation blood test, able to detect antibodies and p24 antigen
Kidney function: test for protein in urine
Sexually transmitted infections.
Once a year you should have:
Kidney function: test for creatinine and eGFR in blood.
Your sexual health clinic should be able to provide these tests. Sexual health clinics in some of the larger cities may have more experience of supporting people with PrEP.
If your clinic seems unwilling to help, you could try asking to see a consultant (senior doctor). It might be helpful to show staff the British HIV Association (BHIVA) and British Association for Sexual Health and HIV (BASHH)'s Position Statement on PrEP in the UK. This gives clinicians information on how they can support people using PrEP.
Acknowledgements
Thanks to Dr Will Nutland for his help and advice.