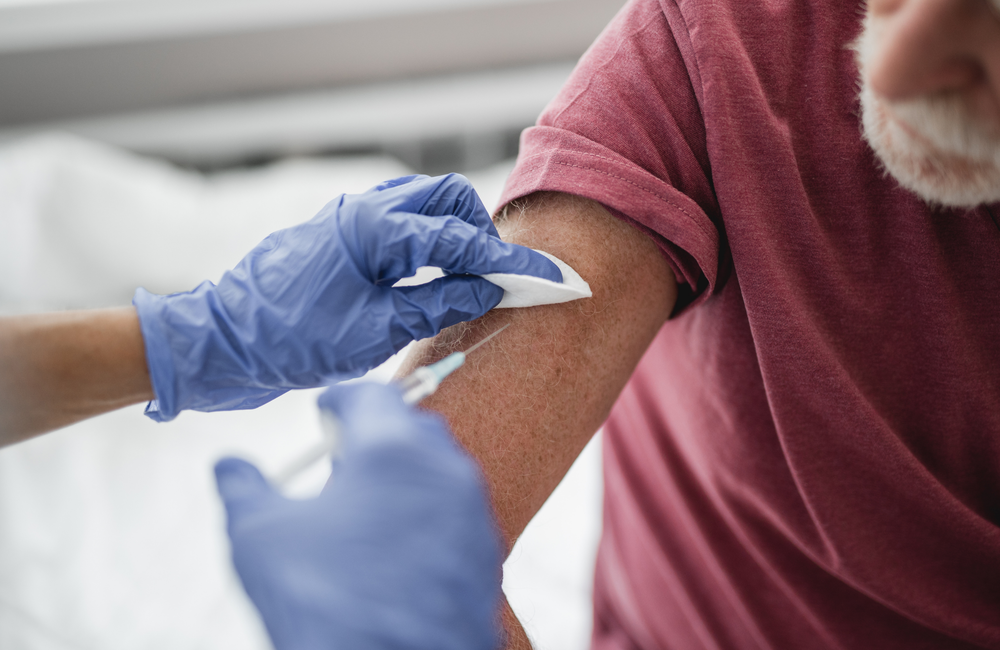 Many of the studies of COVID-19 vaccines initially limited their recruitment to participants who did not have other medical conditions. After early studies showed that the vaccines were safe in the wider population, people with HIV have begun to take part in studies. This includes each of the four vaccines whose successful efficacy results have been publicly announced.
Nonetheless, relatively small numbers of people with HIV have been involved so far and the length of time they have been in the studies is relatively short. For this reason, specific data on people with HIV has not yet been released from most of the studies.
The Pfizer study has recruited at least 196 people with HIV, but they were not included in the analysis published in the New England Journal of Medicine or the data which has led to approval by regulators in the US and UK. However, Israeli clinicians have reported results in 143 people living with HIV who received the Pfizer vaccine. All were taking HIV treatment, 95% had an undetectable viral load and the average CD4 cell count was 700. Two doses of the vaccine were able to trigger the production of antibodies in 98% of participants, including in the small number (12) of people with CD4 cell counts below 350. Side effects were generally mild. The researchers plan a larger study with longer follow-up. Two small US studies have found that the Pfizer vaccine produced strong antibody responses in people with HIV and similar antibody and cellular immune responses in people with and without HIV.

The Moderna study has recruited 176 people with HIV. One person who received the placebo and none who received the vaccine developed COVID-19. No unusual safety concerns were reported in people with HIV. In addition, a small US study found that the Moderna vaccine produced strong antibody responses in people with HIV.

The Oxford/AstraZeneca studies recruited 54 people with HIV in the UK and 103 people with HIV in South Africa. Two studies have been published on the HIV-positive participants. They show that the vaccine produced the same strength of immune response in people with HIV and people without HIV. There was no difference in the common vaccine side effects of sore injection site, headache, chills, tiredness or muscle and joint pains. People in both studies had high CD4 counts (above 500) and were on antiretroviral treatment. You can read about one HIV-positive study participant's experience here.

The Janssen (Johnson & Johnson) vaccine study has involved the largest number of people with HIV so far: 1218 people or 2.8% of all participants. The study was conducted in the United States, South Africa and six Latin American countries. There were two cases of COVID-19 in people with HIV receiving the vaccine and four in people with HIV receiving the placebo. However, due to the small numbers of cases, this difference is not statistically significant and we cannot draw any conclusions about efficacy specifically in people with HIV.

Novavax recruited 201 people with HIV for one of the studies into its COVID-19 vaccine in South Africa (6% of all participants). All participants with HIV were medically stable, taking HIV treatment and with a viral load below 1000. No difference in side-effects between HIV-positive and HIV-negative participants was reported. Overall efficacy of the vaccine was 49.4% (95% confidence interval 6.1-72.8), with a higher efficacy when the HIV-positive participants were excluded (60%, 95% confidence interval 19.9-80.1). There were four cases of COVID-19 in people with HIV receiving the vaccine and two in people with HIV receiving the placebo, but this could be a chance result. "Caution is warranted in the interpretation of our results on the breadth of natural immunity and vaccine effects in the HIV-positive cohort, which represents a relatively small fraction of the trial population," the researchers reported in the New England Journal of Medicine.
People living with HIV have also been recruited to studies of vaccines by Sanofi/GlaxoSmithKline.
When data from other studies are made available, we will report them on aidsmap.com.
"There is no reason to think these vaccines will be less safe for people with HIV," say the British HIV Association (BHIVA). "Both include some of the genetic material from SARS-CoV-2 (the virus that causes COVID-19) but not the whole virus. This means they are not live vaccines and so are no less safe in people with damaged immune systems."
Their statement referred specifically to the Pfizer and Oxford/AstraZeneca vaccines, but this is also the case for the Moderna and Janssen vaccines, and almost all COVID-19 vaccines being tested.
BHIVA continues: "It is possible that people with HIV might not respond as well to the vaccine. This means that the vaccine might trigger a weaker response in people with HIV. We will monitor any new evidence as it is released and will update this advice if and when needed."
The US Centers for Disease Control and Prevention (CDC) advises that "mRNA COVID-19 vaccines may be administered to people with underlying medical conditions provided they have not had a severe allergic reaction to any of the ingredients in the vaccine". They note that people with HIV might be at increased risk for severe COVID-19 and can receive a COVID-19 vaccine. "However, they should be aware of the limited safety data... People living with HIV were included in clinical trials, though safety data specific to this group are not yet available at this time."
A December 2020 special edition of aidsmapLIVE answered viewers' questions about COVID-19 vaccines: click here to watch the programme.