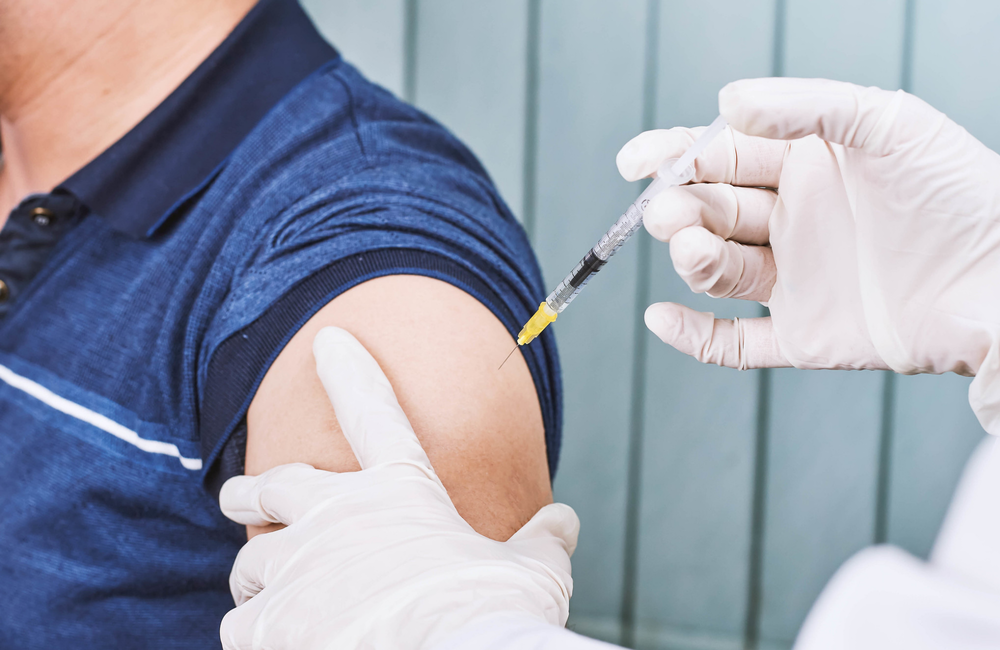 Immunocompromised people who received the Pfizer or Moderna COVID-19 vaccines should receive a third dose to improve their chances of developing an adequate antibody response, the US Centers for Disease Control and Prevention (CDC) recommended earlier this month.
The recommendation applies to people who are receiving immunosuppressive treatment for cancer and to people with HIV with low CD4 counts or detectable HIV viral load (although US CDC doesn't specify what CD4 threshold should trigger eligibility for a third dose).
Immunocompromised people are those who have:
been receiving active cancer treatment for tumors or cancers of the blood
received an organ transplant and are taking medicine to suppress the immune system
received a stem cell transplant within the last 2 years or are taking medicine to suppress the immune system
moderate or severe primary immunodeficiency (such as DiGeorge syndrome, Wiskott-Aldrich syndrome)
advanced or untreated HIV infection
active treatment with high-dose corticosteroids or other drugs that may suppress your immune response.
US CDC says that the third dose should be given at least four weeks after the second dose of the Pfizer or Moderna vaccines.
The decision follows approval of third doses of the Pfizer and Moderna vaccines by the US Food and Drug administration. French, German and British health authorities have already issued recommendations for third doses for immunocompromised people and transplant recipients respectively.
The recommendation does not apply to recipients of the Johnson & Johnson single-dose vaccine. CDC said that there are not sufficient data to make a recommendation yet.
Immunocompromised people have weaker responses to vaccination with many types of vaccine. Several studies have shown that immunocompromised people are less likely to show high antibody levels after two doses of the Pfizer or Moderna vaccines compared to the rest of the population.
A third dose may be needed to achieve adequate antibody levels, and even after a third dose, some immunocompromised people may not be protected.
A small case series of people who had undergone organ transplants and who had negative or weak responses to the Moderna or Pfizer vaccines showed that two-thirds of those with negative antibody levels prior to a third booster dose (24 of 30) still had negative antibody levels two weeks after the booster dose. Those with weak antibody levels prior to boosting (6 of 30) achieved high antibody levels after boosting. In this study, 15 of the 30 patients received a booster dose with a different type of vaccine, the Johnson & Johnson adenovirus-vectored vaccine.
However, a larger study in 101 solid-organ transplant recipients (including 12 liver transplant patients) who received a third booster dose of the Pfizer or Moderna vaccine found that 26 out of 59 people (44%) who had negative antibody responses prior to the booster developed antibody responses after the third dose.
Neither study looked at cellular immune responses, which play a key role in preventing severe illness. Although cellular immune responses are reduced in immunocompromised people, different causes of immunosuppression may have different effects on cellular immunity. More research is needed to determine whether cellular immune responses to SARS-CoV-2 vaccination is less strong in people with HIV and how cellular immune responses to vaccination affect the subsequent risk of infection or illness.
In its recommendations, US CDC drew attention to two studies showing that a high proportion of those hospitalised with COVID-19 after being fully vaccinated are immunocompromised.
A US study of COVID-19 hospital admissions at 18 academic medical centres between March and May 2021 identified 45 cases of COVID-19 in fully vaccinated people; 20 (44% of the total) cases occurred in people who were immunocompromised. By matching COVID-19 cases to hospital admissions for respiratory complaints or other disorders in people who tested negative for SARS-CoV-2, the investigators estimated that the effectiveness of the Pfizer and Moderna vaccines against severe illness was 86.9% but was reduced to 51.9% in people with a solid organ malignancy or transplant.
An Israeli study of COVID-19 hospital admissions at 17 hospitals in people fully vaccinated with the Pfizer vaccine identified 152 cases, 60 in immunocompromised people.
What about people with adequate immunity that is waning?
US CDC distinguishes between a third dose for people who may not have developed adequate protection and a booster dose for fully vaccinated people with waning antibody responses.
In a separate announcement last, week, US CDC and other US health authorities said that it was preparing to issue guidance on giving booster doses to fully vaccinated people who received the Pfizer or Moderna vaccines, subject to review of the scientific evidence. US CDC says the number of breakthrough infections with the delta SARS-CoV-2 variant, together with evidence of waning antibody levels in people vaccinated more than eight months ago, may justify offering a third dose more widely.
However, some experts disagree, saying that the decision is premature and arguing that increasing vaccine coverage in the United States will do more to reduce overall spread of the delta variant.