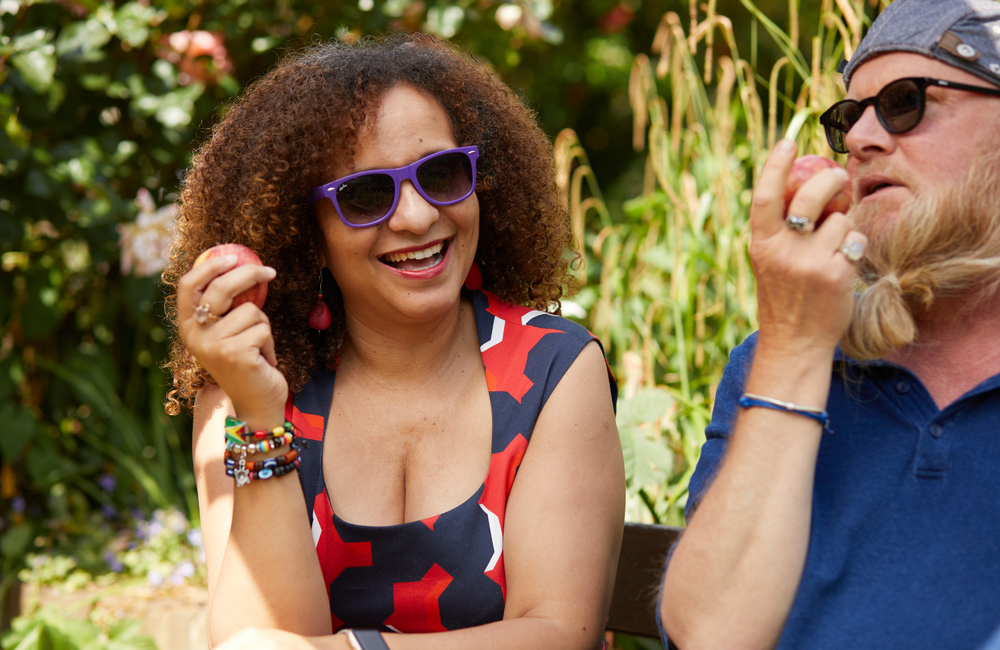 Key points
Many anti-HIV medications do not have any food interactions or requirements.
However, some medications need to be taken with food to be most effective.
One drug should be taken on an empty stomach.
With many anti-HIV drugs, it doesn't matter if they are taken with or without food. However, some HIV drugs need to be taken with food to be most effective.
Some people find it difficult to take their HIV treatment on an empty stomach because this means not eating for a certain amount of time before or after taking their medicines. Other people prefer to not have to take their anti-HIV medications with food because this reduces flexibility about the times they can eat meals. You may not want people you are eating meals with to see you taking your medications (although you can usually take your tablets within a short period before or after eating if they need to be taken with food).
If you have to take your HIV treatment with food, it's useful to know that it's usually not necessary to eat a full meal. A snack, such as a bowl of cereal, is often sufficient. Rilpivirine (Edurant, also in Eviplera) is the exception and must be taken with a meal. Ask your doctor, pharmacist or another member of your clinic team about how much food you need to take with your anti-HIV medications.
It is recommended that the anti-HIV drug efavirenz (Sustiva, also in Atripla) is taken on an empty stomach.  This means having a two-hour gap between eating and taking your medication. You should then wait at least one hour before eating again. Taking your pills just before you go to bed can work well, and can also reduce the impact of some of efavirenz's side-effects. Some people find that taking efavirenz with food also reduces side-effects, but avoid taking it with a high-fat meal, which increases absorption of the drug.
If you have a preference or concerns about food restrictions, it makes good sense to let your doctor know this so that you can be prescribed the most appropriate treatment.
The following is an overview of dietary requirements for currently available HIV drugs. When you are prescribed a new drug you should be given written information about how to take it, including information about dietary restrictions. Ask your doctor, pharmacist or dietitian if you would like any further information about your diet and HIV drugs.
Nucleoside/nucleotide reverse transcriptase inhibitors (NRTIs/NtRTIs)
|   | Food requirements |
| --- | --- |
| abacavir (Ziagen) | May be taken with or without food. |
| emtricitabine (Emtriva) | May be taken with or without food. |
| lamivudine (Epivir) | May be taken with or without food. |
| tenofovir disoproxil (Viread) | Take with food. |
| zidovudine (Retrovir) | May be taken with or without food, though taking with food may reduce nausea. |
Combination pills
|   | Food requirements |
| --- | --- |
| Atripla (efavirenz, emtricitabine and tenofovir disoproxil combined) | Take on an empty stomach (preferably at bedtime), to reduce the incidence of side-effects (particularly avoid taking it soon after a high-fat meal as this increases the risk of side-effects). |
| Biktarvy (bictegravir, emtricitabine, tenofovir alafenamide) | Take with or without food. |
| Delstrigo (doravirine, lamivudine, tenofovir disoproxil) | Take with or without food. |
| lamivudine and zidovudine (combined – sometimes called Combivir) | May be taken with or without food, although taking with food may reduce nausea. |
| Descovy (tenofovir alafenamide and emtricitabine combined) | Take with or without food. |
| Eviplera (rilpivirine, emtricitabine and tenofovir disoproxil combined) | Take with food. |
| Genvoya (elvitegravir, emtricitabine, tenofovir alafenamide and cobicistat, a boosting agent) | Take with food. |
| Juluca (dolutegravir and rilpivirine) |  Take with a meal. |
| Kivexa (lamivudine and abacavir combined) | May be taken with or without food. |
| Odefsey (rilpivirine, emtricitabine,  tenofovir disoproxil) | Take with food. |
| Stribild (elvitegravir, emtricitabine, tenofovir disoproxil and cobicistat, a boosting agent) | Take with food. |
| Symtuza (darunavir, cobicistat, emtricitabine, tenofovir alafenamide) | Take with food. |
| Triumeq (dolutegravir, abacavir and lamivudine combined) | May be taken with or without food. |
| Trizivir (zidovudine, lamivudine and abacavir combined) | May be taken with or without food. |
| Truvada (tenofovir disoproxil and emtricitabine combined) | Take with or after food. |
Non-nucleoside reverse transcriptase inhibitors (NNRTIs)
|   | Food requirements |
| --- | --- |
| doravirine (Pifeltro) | Take with or without food. |
| efavirenz (Sustiva) | Take on an empty stomach (preferably at bedtime), to reduce the incidence of side-effects (particularly avoid taking it soon after a high-fat meal as this increases the risk of side-effects). |
| etravirine (Intelence) | Take with or after food (within two hours after a main meal or within half an hour after a snack). |
| nevirapine (Viramune and Viramune prolonged-release) | Take with or without food. |
| rilpivirine (Edurant) | Take with a meal. |
Protease inhibitors
|   | Food requirements |
| --- | --- |
| atazanavir (Reyataz) (taken with a booster dose of ritonavir or cobicistat) | Take with or after food (within two hours after a main meal or within half an hour after a snack). |
| darunavir (Prezista) (always taken with a booster dose of ritonavir or cobicistat) | Take with or after food (within half an hour after a meal). |
| fosamprenavir (Telzir) (usually taken with ritonavir) | May be taken with or without food. |
| lopinavir/ritonavir (Kaletra) | Take with or without food. |
| ritonavir (Norvir) | May be taken with or after food, but taking with a fatty meal minimises the risk of nausea (this is less of a problem with the low dose [100mg] of ritonavir taken as a booster for other protease inhibitors). |
| tipranavir (Aptivus) (must be taken with ritonavir) | Take with or after food to reduce the incidence of side-effects. |
Fusion and entry inhibitors
|   | Food requirements |
| --- | --- |
| maraviroc (Celsentri) | May be taken with or without food. |
| enfuvirtide (Fuzeon) | Administered by injection. No food restrictions. |
Integrase inhibitors
|   | Food requirements |
| --- | --- |
| dolutegravir (Tivicay) | May be taken with or without food. If you have some resistance to integrase inhibitors, you will be asked to take it with food. |
| raltegravir (Isentress) | May be taken with or without food. Do not chew, crush or split tablets. |