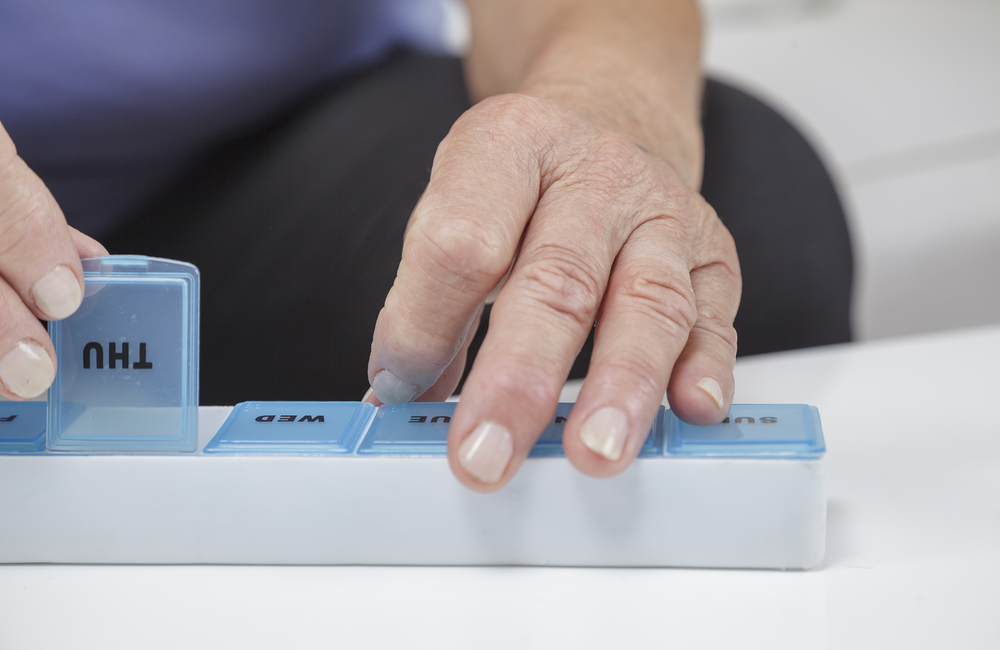 Key points
You may find that a pill box, a phone alarm or a diary helps you with adherence.
Adherence can be more challenging when travelling or when routines are changed.
If you find adherence difficult, talk to your clinic team for support and help.
A common reason why people miss doses of their anti-HIV drugs is because they simply forget to take them. If you forget to take a dose of your medication, try to learn from the experience so you can reduce the risk of it happening again. What was happening that meant you forgot?
Practice before you start
Some people have found that taking 'practice' doses of sweets or multivitamins for a few weeks in the same quantities, and at the same time as you will have to take your anti-HIV medications regimen, helps them to adhere to their actual regimen when they start it. While practising, you should also stick to any food restrictions that you will need to follow.
Link your doses with a daily activity
It may be easier to form the habit of taking your HIV treatment if you combine it with another established habit, such as brushing your teeth, having dinner or going to bed.
Use a pill box
Lots of people find pill boxes useful. These have separate compartments into which you can put each dose of your medicine. Some people find it helpful to fill their pill box at the start of the week so they can keep track of what they need to take, when.
Especially if you are taking a large number of medicines at different times of the day, a pill box with compartments for the days of the week and times of the day may be useful. 
Pill boxes might be available for free from your HIV clinic or you can buy them from high-street chemists. Check with your pharmacist that all your medications are suitable for storing out of their original containers. Some pills deteriorate if not kept correctly. The bottle that Truvada comes in, for instance, contains a small capsule that keeps the tablets dry. 
Set a reminder on your phone
Some people find that setting an alarm on their mobile phone or watch helps them to remember to take their medication. There are also some smartphone apps available which will send you a reminder.
If you live with someone who knows about your HIV status, perhaps your partner, a family member or flatmate, you could ask them to help you remember to take your medication.
Keep a diary
You could try keeping a diary where you record taking each dose of your medicine or use a calendar and tick each day as you take your pills. 
Have spare doses available
Keeping spare doses of pills in a suitable container in your bag, jacket pocket, at work or college, at a friend's or in the glove compartment of your car can mean that you have a dose available if you forget to take your pills or are unexpectedly away from home. It's important to make sure that medicines are stored out of the reach of children. Remember also that medicines can go out of date.
Plan for nights out
If you are going out for the night and think that there is a chance that you may not go home before your next medication dose, take enough medication with you to cover that period. Be aware that nightclub door staff may not be able to recognise prescription medication and you might be asked about it. 
If you are planning to drink alcohol or take drugs which might affect your memory, try to plan in advance how you might overcome this. This could involve setting an alarm on your phone or telling a friend to remind you when it is time to take your medication. If you are concerned about possible interactions between your HIV medication and recreational drugs, speak to your doctor or another member of your healthcare team. They should be able to offer advice on safely minimising interactions. Do not skip doses. For more information, read Interactions between HIV treatment and recreational drugs.
Be prepared when you travel
Going away for a holiday or a work trip could impact on your adherence. A change to your routine could mean that you are away from prompts that usually help you remember to take your medication. Even if you don't usually need phone reminders or pill boxes to help you keep track, you might find them helpful while you are away.
You might be with people who do not know about your health. Plan in advance how you might manage this. Simple things such as having a bottle of water by your bed could give you more privacy to take your medication.
Travelling to a new time zone may affect when it's best to take your medication. You should try and ensure that you take your medication at the same intervals as you normally do. Your clinic staff can give you advise you on how to do this. There's more information on the page Travelling with HIV medications – time zone changes.
Make sure that you take enough medication with you when you travel, as securing more supplies while overseas might be difficult or even impossible. It's a good idea to take a few extra doses in case you are delayed and to carry your medication in your hand luggage, as this is less likely to get lost. Or you may choose to put some in your hand luggage and some in your suitcase, in case either bag is lost.
If you are travelling to another country it makes good sense to have a copy of your prescription or a letter from your doctor explaining that your medicines are for a chronic medical condition. It's also advisable to keep your medicines in their original container with the pharmacy label attached. 
Some countries impose entry restrictions on people with HIV and you may be considering stopping your treatment for the time you're away. This is not recommended; talk to your doctor if you are thinking about doing this. 
Talk to your doctor 
It's a good idea to talk to your doctor if you are forgetting to take a lot of doses of your treatment, or if you are having any other problems with it. Help is available to support you in taking your medication. Or it might be possible to change your treatment so that your medicines are easier to take.
If you have questions or concerns about your treatment, your doctor or someone else in your clinic such as a nurse, health adviser or pharmacist, should be happy to talk to you about it. They may also be able to put you in touch with other people living with HIV for support, either through peer supporters based in the clinic or through peer support organisations.