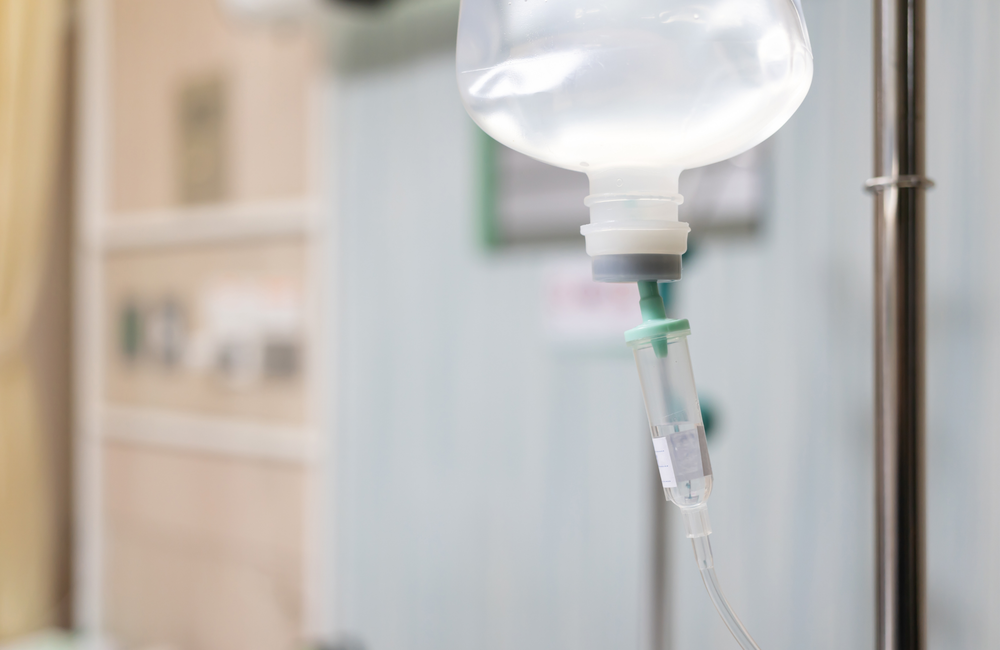 Results from a new study show that receiving multiple doses of a combination of two broadly neutralising antibodies is safe, delays viral load rebound in the absence of antiretroviral therapy (ART), and may shrink the latent HIV reservoir. Out of 17 people who received multiple infusions of the two antibodies, 13 maintained viral suppression without ART for 20 weeks and some for longer. Two people maintained suppression for a year or more.
Antibodies can surround, or neutralise, viruses and block them from infecting other cells. Ones that are active against a wide variety of viral strains are called broadly neutralising antibodies. Researchers have been looking at broadly neutralising antibodies as potential HIV prevention, treatment, and cure therapies with mixed results.
The first (and so far only) clinical trial evaluating antibodies as a prevention strategy, called AMP, yielded disappointing results. Regarding HIV treatment, some antibody therapies have been shown to delay viral rebound in the absence of ART, but none have prevented it completely (although one person has maintained undetectable viral loads without ART for four years after taking an antibody treatment).
One barrier to curing HIV is the 'latent reservoir', which are immune cells infected with HIV but which have not produced new HIV for many months or years. The latent reservoir consists of a large 'defective' portion, which has acquired genetic irregularities that render it incapable of replicating more virus, and a smaller 'intact' portion. In the absence of ART, the intact latent cells 'awaken' and begin replicating more HIV. To truly eradicate the virus from a person's body, the intact latent reservoir must be eliminated.
The antibodies used in the current study were 3BNC117 and 10-1074. In 2017, this combination induced remission in 13 monkeys with simian human immunodeficiency virus. In 2018, the same two antibodies appear to have completely cured one monkey. In other studies, this combination enabled some adults and some children with HIV to stop their ART for a period of time before having to restart.
The current phase 1b clinical trial, authored by Dr Christian Gaebler and colleagues at Rockefeller University and published in Nature, evaluated the safety of receiving seven infusions of the two antibodies over a period of 20 weeks as well as how the infusions affected viral suppression and the size of the latent reservoir.
Twenty-six people were in the treatment group, which consisted of three females, one transgender female, and the rest men. The participants were racially diverse and ranged in age from 26 to 60. All had previously been on stable, virally suppressive ART.
Over a 20-week period, each participant received seven infusions of the two antibodies and was then followed for 28 weeks more. The first three infusions were given every two weeks, and the other four every four weeks. Eighteen participants (group 1) discontinued ART two days after the first infusion, while eight participants (group 2) discontinued ART six weeks after the last infusion (at week 26). One person in group 1 was excluded from evaluation because they restarted ART before experiencing viral rebound.
For four of the 17 people remaining in group 1, viral rebound occurred after the third or fourth treatment, so they restarted ART; but the other 13 people maintained viral suppression for at least the 20-week duration of the antibody infusions. One of the 13 received six infusions instead of seven because their CD4 count dropped (although viral load remained undetectable) but they chose to stay off ART and didn't experience viral rebound until week 24.
Of these 13 people, viral rebound occurred from week 21 to beyond the intended end of the study at week 48. The median time to rebound was 12 weeks after the seventh infusion (week 32). Two people who received all seven infusions had undetectable levels at the end of the follow up period (week 48). One of them was lost to follow-up after a year, and the second continues to maintain undetectable viral loads in the absence of ART two years later. It's worth noting that the participant lost to follow up had a gene that's been linked to elite controllers – people who can naturally control HIV to undetectable levels without ART.
The median time to viral rebound for group 2, who stayed on ART till six weeks after their last antibody infusions, was seven weeks after stopping ART (week 33). The differences between viral rebound in groups 1 and 2 were not statistically different.
It's important to note that participants were not pre-screened for sensitivity or resistance to the combination of antibodies tested. Often participants are removed from antibody studies if sensitivity and resistance analyses suggest that the antibodies would be ineffective against their particular strain of HIV. Based on sensitivity analyses performed later, the researchers note that if they'd implemented these exclusion criteria for this trial, 14 out of the 17 people in group 1 would have been excluded. The authors concluded that sensitivity analyses in their small cohort didn't predict how viral loads would respond. They recommend further studies to assess the usefulness of these lab techniques.
To assess how antibodies impacted the latent reservoir, the researchers took samples from participants several weeks before beginning the infusions and again several weeks after the last infusion.
They found that the defective portion of the reservoir did not change in size as a result of the infusions. However, the median reduction in the intact portion of the reservoir was 46%, though the result was not statistically significant. The changes were similar between those who stopped ART right away (group 1) and those who maintained ART during the 20-week infusion period (group 2).
" Participants were not pre-screened for sensitivity or resistance to the combination of antibodies tested."
The authors noted that previous studies estimated that three- to four-fold decreases in size of the intact reservoir are needed to delay viral rebound, so delays due to the moderate reduction they measured would not be expected .
Out of 90 adverse medical events that occurred, 25 were possibly related to the antibodies. All 25 were mild events such as headaches, swelling at the infusion site, and fatigue. When people resumed ART after the infusions, group 1 needed about eight weeks to reach undetectable levels, and group 2 needed six. Based on these findings, the authors concluded that multiple infusions of these two antibodies were safe.
Overall, these findings show that these two antibodies can suppress HIV and may shrink the intact latent reservoir. Even if this antibody treatment doesn't cure HIV, its ability to delay viral rebound could make it useful in combination with or in place of daily antiretroviral therapies.