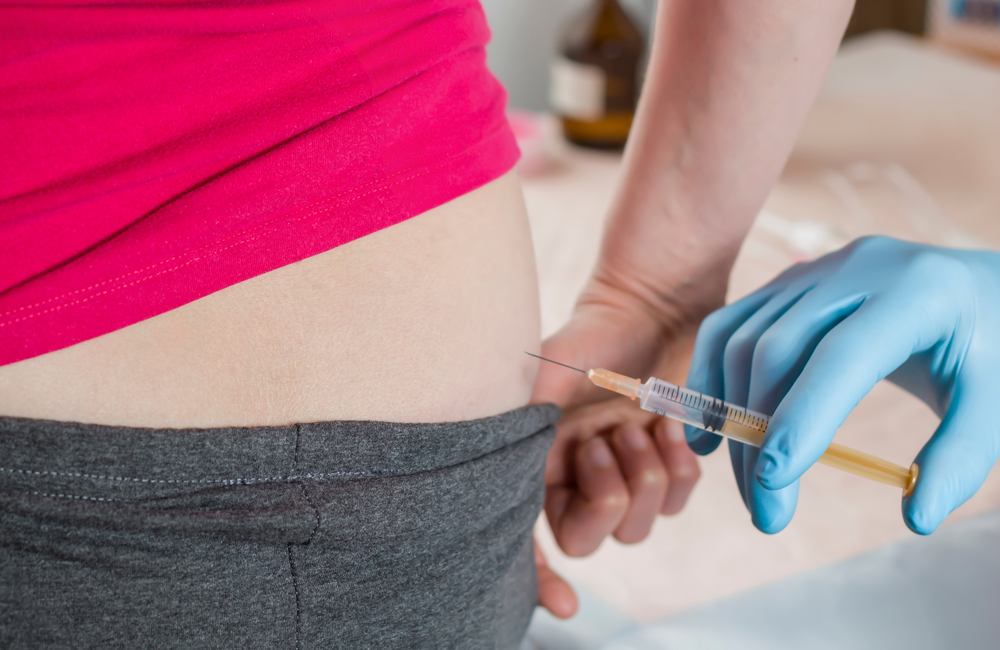 Just before Christmas, the US Food and Drug Administration (FDA)  announced that it had approved an injectable formulation of the HIV drug cabotegravir for use as PrEP. The drug, to be given as an injection every two months, will be branded as Apretude in the US. Although FDA approval came earlier than expected, they could have hardly rejected it.
When the FDA approved injectable cabotegravir and rilpivirine as an HIV therapy (branded as Cabenuva in the US) nearly a year ago, it did so on the basis of the drugs being 'non-inferior' to equivalent daily pills. They suppressed HIV as well as, but no better than, conventional antiretrovirals.
But in the two pivotal studies conducted by the HIV Prevention Trials Network (HPTN) that compared injectable cabotegravir's efficacy to oral PrEP, it was spectacularly better at preventing HIV.
Among the gay and bisexual men and trans women in the HPTN 083 study it was nearly 70% better; among the cisgender women in HPTN 084, over 90% better. Regulatory agencies like the FDA and the European Medicines Agency are solely charged with reviewing the safety and efficacy of drugs, not their cost or practicality – and so can hardly turn down injectable PrEP on those grounds.
It's what will come next that's really important.
On the day of the FDA's announcement, Mitchell Warren, Executive Director of the prevention advocacy organisation AVAC, noted that cabotegravir's manufacturers ViiV had already submitted licensing applications to several African countries including South Africa, Kenya and Malawi.
He said: "I am an optimist, so the opportunity we have here is to compress oral PrEP's timelines. With oral PrEP, it took three to four years from FDA approval to approval by any African country [and the European Medicines Agency], and twice as long as that to start providing it meaningfully.
"We will need to do implementation projects, as we did with oral PrEP, to find out how to deliver these products at scale. My hope is to compress that time, so Apretude can be licensed by at least a couple of African country regulators within months, implementation studies started by mid-2022, and at least one national programme initiated by early 2023.
"We don't need a pile-up of innovations that can't be implemented," he added, mentioning the piecemeal introduction of the dapivirine vaginal ring in Africa.
Ntando Yola, community working group co-chair at HPTN, agreed: "We have to focus on making sure that this product is really going to the health facilities and to the people who really must get it and can use it."
Apretude has enormous potential. Injectable contraceptives are already widely used in many African countries, enabling young women to escape premature motherhood and complete an education. Something that could break the chain of HIV transmission in the same young women would magnify those benefits.
But there are several successive hurdles that will need to be jumped if Apretude and its successors are to reach their potential.
The first is the cost of the drug. Warren said that generic tenofovir disoproxil/emtricitabine PrEP (TDF/FTC) is now available for as little as $54 a year in lower-income settings. In the US, the starting price for a single PrEP injection is $3,700.
The second is that though some companies have been flexible about drug prices, the cost of reconfiguring health systems isn't so susceptible to price cuts. Injectable PrEP implies broader health system costs for clinic space, appointments, staff time and training.
Injectable PrEP is coming at a time when both PrEP and ART have embraced simplifications such as multi-month dispensing and self-testing. These measures not only save money, they improve convenience for patients and adherence too. Such changes have been accelerated by COVID.
"Now," Warren commented, "we are talking about returning to the clinic every two months to receive a large injection in the buttocks. If Apretude could be given every three months – and this is being looked at – it would at least synchronise with the three-monthly injectable contraceptives that a lot of women use."
It had taken a decade for oral PrEP to be adequately implemented, Warren said. Injectable PrEP challenges the global healthcare system to find a faster solution.
One recent example did not bode so well, he added. "What we don't want is to see what we saw with the COVID vaccines, where great science is followed by a failure of implementation in terms of who gets it and at what price globally."
COVID has illustrated that health inequality, including who will get injectable PrEP, is not just an issue of social justice. It's not only a threat to the health of those who don't have access to such advances.
Inequity is also a threat to the effectiveness of the advances themselves, and everyone's ability to benefit from them.
The more obvious issue here is that viruses cross borders or, as the Secretary-General of the United Nations said of COVID, "None of us is safe till all of us are safe". COVID has illustrated this as successive strains have swept over different countries.
HIV's incubation period lasts years rather than days, but it too eventually broke free of its origins among the poorest people in the world to become a global epidemic. We'll never be completely free of COVID or HIV while people anywhere can't benefit from the newest ways we have to prevent the spread and lethality of either.
The less obvious issue is that if people are allowed to stay untreated or unprotected from one disease, this can make others more dangerous. One of the more controversial ideas investigated recently about COVID is that the virus's extraordinary jumps from one variant to another – in the case of Omicron, picking up pretty every mutation from the Alpha, Beta and Delta variants that made them more transmissible – could only happen in someone who had COVID for long enough for it to develop all those mutations.
And that implies that they had profound immune suppression. This does not necessarily mean HIV; as well as the case of a South African woman with HIV who had COVID for seven months, mutations have also developed in immunosuppressed individuals without HIV – including two on cancer chemotherapy and one with an autoimmune disorder.
However: if there's even one case of a person with HIV who had long-term COVID infection because they also had uncontrolled HIV and a single-figure CD4 count, then that is an indictment of the healthcare system that failed them.
No-one these days, in a high or low income country, need to have AIDS-defining illness, no matter whether the cause is inadequate ART, lack of monitoring, personal circumstances making adherence difficult, or even reluctance to take ART due to misinformation, depression or shame.
So the failure of global healthcare to protect someone from one disease may have led to an increased threat from another. But how is this relevant to injectable PrEP?
Well, one more factor that needs to be in place to ensure safe and effective rollout of cabotegravir PrEP is an intensified programme of HIV testing, before, during, and after. Testing may be more important in injectable than in oral PrEP.
In every PrEP study, including HPTN 083 and 084, there have been a few people starting PrEP whose HIV infection was not detected because it was very recent. Some acquired drug resistance.
Long-lasting injectable drugs provide the ideal environment for someone like this to develop HIV resistant to the drugs because they persist in the body for a long time – but not at levels high enough to control active HIV infection. So we can't let standards slip about making absolutely sure that people do not have HIV when they start injectable PrEP.
Stopping injectable PrEP is also problematic as drug levels only tail off very gradually after the last injection, especially in women. In the early studies of injectables there were a few cases of unexpected late HIV infection with drug resistance after coming off long-lasting PrEP. Outside of a clinical trial, ongoing HIV risk after stopping injectable PrEP is more likely to go undetected.
If HIV with resistance to cabotegravir were to become more common as a result, it could threaten the efficacy of the whole class of integrase inhibitors – increasingly the mainstay of effective ART.
This doesn't mean for one minute that we should hesitate in advocating for what could be a revolution in HIV prevention. But it does mean building injectable PrEP programmes that are adequately resourced, meticulously monitored and scrupulously followed-through.
Whether the COVID variant currently sweeping the world could have been prevented with earlier COVID vaccine provision or better HIV care in southern Africa may never be known.
But while welcoming the injectables, we need to ensure that, in Mitchell Warren's words, programmes "Follow the science, centre the community, and lead with equity" –  because when it comes to pandemics we are, the world over, truly each other's keepers.