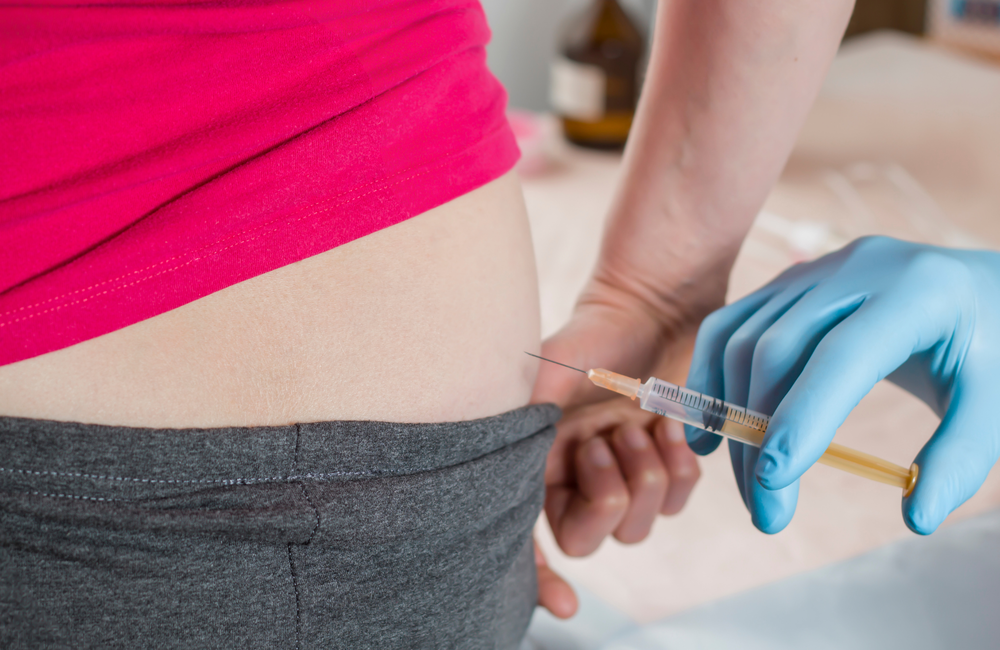 On December 20, the US Food and Drug Administration (FDA) approved Apretude, an extended-release formulation of cabotegravir, as the first long-acting injectable option for HIV pre-exposure prophylaxis (PrEP). In two large studies, cabotegravir injections every other month reduced the risk of HIV acquisition more than daily PrEP pills.
Apretude has not been approved for HIV prevention anywhere outside the US, but regulators in several African countries are considering its approval.
Injectable cabotegravir PrEP, which is administered by a healthcare worker every two months, is indicated for adults and adolescents weighing at least 35kg to reduce the risk of sexually acquired HIV. It is approved for cisgender and transgender men and women with no limitations based on the type of sex they have.
In contrast, the PrEP pills tenofovir disoproxil fumarate/emtricitabine (TDF/FTC; Truvada and generic equivalents) and tenofovir alafenamide/emtricitabine (TAF/FTC; Descovy) are taken once-daily or, in the case of TDF/FTC, 'on demand' before and after sex. Daily TDF/FTC PrEP is approved for everyone, but the 'on demand' schedule is only effective for cisgender men whose risk is through anal sex. TAF/FTC is not approved for cisgender women or others exposed to HIV via vaginal sex because clinical trials did not include this population. (Clinical trials of long-acting cabotegravir included trans women but not trans men; nonetheless trans men are still eligible to use the injections.)
According to the US Centers for Disease Control and Prevention, only about a quarter of the 1.2 million Americans who could benefit from PrEP are using it. Experts hope an additional option will encourage more people to start and stay on PrEP.
"Today's approval adds an important tool in the effort to end the HIV epidemic by providing the first option to prevent HIV that does not involve taking a daily pill," said Dr. Debra Birnkrant of the FDA's Center for Drug Evaluation and Research. "This injection, given every two months, will be critical to addressing the HIV epidemic in the US, including helping high-risk individuals and certain groups where adherence to daily medication has been a major challenge or not a realistic option."
Efficacy and safety
Cabotegravir is a novel integrase inhibitor from ViiV Healthcare. Injectable cabotegravir (branded as Vocabria), along with rilpivirine (Rekambys), is also a component of the first complete long-acting regimen for HIV treatment.
Injectable cabotegravir for PrEP involves a single injection in the buttocks administered by a clinician. People who wish to start this method will first receive a lead-in of two once-monthly jabs or a month of cabotegravir pills before transitioning to every-other-month injections. The jabs can be given within a seven-day window before or after the scheduled dose. If a person misses an injection by more than a week, they can substitute daily cabotegravir pills for up to two months.
Two large trials evaluated the safety and efficacy of injectable cabotegravir PrEP versus daily TDF/FTC.
The HPTN 083 trial enrolled more than 4000 cisgender men and transgender women who have sex with men in the US, Latin America, Asia and Africa. The study was halted ahead of schedule in May 2020 after an interim analysis showed that cabotegravir injections worked as well as daily pills. Further results showed that the injections were 69% more effective than TDF/FTC at preventing HIV acquisition. This is a remarkable finding, given that daily TDF/FTC reduces the risk of HIV by about 99% for gay and bisexual men who use it consistently.
A parallel study, HPTN 084, compared injectable cabotegravir PrEP versus daily TDF/FTC in more than 3000 mostly young cisgender women in sub-Saharan Africa. This trial was also stopped early after an interim analysis found that the injections were more effective. Researchers first reported that women who received the injections had an 89% lower risk of acquiring HIV than those who used daily pills. Further follow-up showed that injectable cabotegravir was even more effective—92%—after reclassifying a participant who was found to already have HIV when she started the study.
This is the highest efficacy ever seen in a trial of PrEP for women. Several prior studies have found PrEP pills to be less effective for women than for gay men. The superior efficacy of injectable PrEP for this population appears to be attributable to better adherence.
"The FDA approval of long-acting injectable cabotegravir as PrEP is an important next step in the development of second-generation, less frequently dosed prevention options for young women in sub-Saharan Africa," Professor Linda-Gail Bekker of the Desmond Tutu HIV Centre at the University of Cape Town said in a statement from the International AIDS Society. "Effective prevention is urgently needed in this region where we still have far too many new HIV acquisitions every day. The HPTN 084 and 083 studies conducted in this part of the world showed that this innovation is both highly acceptable and very effective, and we hope that this region will also urgently have access."
Advantages and drawbacks
Injectable cabotegravir was safe and well tolerated in both trials. The most common side-effect is injection site reactions such as pain, redness or swelling. These are usually mild or moderate and last only a few days. While most trial participants reported such reactions, few stopped cabotegravir for this reason. In other studies, most people who tried both daily PrEP pills and the jabs said they preferred the latter.
Injectable cabotegravir for PrEP should only be used by people who do not already have HIV. The prescribing information calls for a confirmed negative HIV test immediately prior to starting the drug and again before each subsequent injection. People who test positive while using injectable cabotegravir should transition to a complete combination HIV treatment regimen.
"Experts hope an additional option will encourage more people to start and stay on PrEP."
Researchers have expressed concern that injectable cabotegravir can make it more difficult to detect breakthrough infections. If a person with undiagnosed HIV uses cabotegravir alone, it can lead to the emergence of drug-resistant virus that could limit future treatment options. Another potential concern is development of resistance if a person becomes infected after stopping injectable cabotegravir during the so-called 'long tail', or prolonged period during which drug levels slowly decline. But this was not seen in the HPTN 083 trial.
Advantages of long-acting injectables over daily pills include greater convenience for some people, better adherence and not having to think about HIV prevention every day. The injections also eliminate the need to have pill bottles that could reveal one's HIV risk or could be lost or stolen.
"Many people who are vulnerable to HIV have complex lives that can make taking a daily pill to prevent HIV a burden," Gabriel Maldonado, executive director and CEO of TruEvolution, said in a ViiV press release. "This can include stigma, fears about accidental disclosure of their medicine, as well as general complications from daily living. Together, these issues may contribute to low rates of PrEP usage and the expansion of the HIV epidemic."
The major drawback of the injections is the need to see a healthcare provider for administration of the jab six times a year. This will impose an additional logistical burden on HIV providers and clinics. However, ViiV's implementation studies of injectable cabotegravir and rilpivirine for HIV treatment found that many patients found six or 12 annual visits to be acceptable and providers were able to adjust their workload to accommodate them. In the US, a single PrEP injection will cost $3,700, about the same as two months worth of brand-name Truvada or Descovy, but far more than generic TDF/FTC.
Different people have different preferences, and experts stress the importance of having multiple prevention options so individuals can choose the ones that work best for them.
"The approval of injectable cabotegravir is a vital shot in the arm for HIV prevention," said Mitchell Warren, executive director of AVAC. "With as few as six shots per year, this highly effective form of injectable PrEP can help bend the curve of the HIV epidemic -- but only if its approval is accompanied by strategic, effective and equitable rollout that transforms the growing list of HIV prevention options into real and accessible choices for the people who need prevention most."
References
Food and Drug Administration. FDA approves first injectable treatment for HIV pre-exposure prevention. Press release, 20 December 2021.

ViiV Healthcare. ViiV Healthcare announces US FDA approval of Apretude (cabotegravir extended-release injectable suspension), the first and only long-acting injectable option for HIV prevention. Press release, 21 December 2021.