Welcome to the October 2022 Sexual Health & HIV Policy EUROBulletin.
In the feature in this edition, we hear from Dr Cristina Galván, a dermatologist and researcher who has been closely involved in the response to monkeypox in Spain. In it, she reflects on the hectic early days of the outbreak through to today's encouraging decline in cases – and the need for continued efforts to eliminate monkeypox.
This edition includes further updates on monkeypox across Europe, including the latest reported numbers of cases, advice from the World Health Organization and an update on vaccination.
Other items to look out for in this edition include: a new action plan for Europe on HIV, sexually transmitted infections (STIs) and hepatitis, several updated reports on STI epidemiology, a guide for peer counsellors on working with people who have chemsex, and an upcoming webinar on doxycycline and STI prevention.
Not your copy of the bulletin? Click the link below to subscribe. 
---
Feature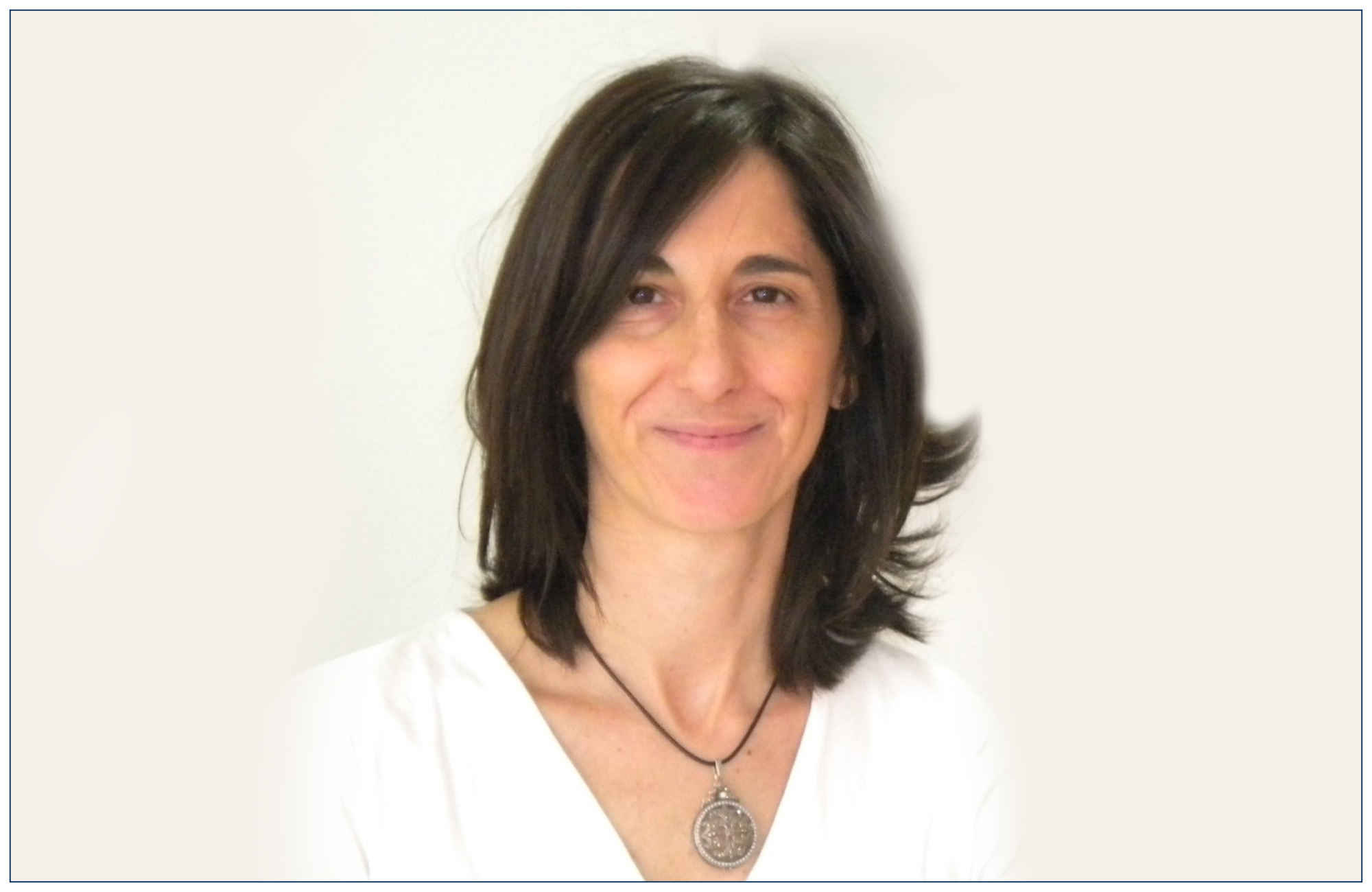 The recent monkeypox outbreak has affected countries across the European region, and Spain has reported the highest number of cases to date.
Dr Cristina Galván, a dermatologist who has been closely involved in the Spanish response, reflects on the experience of working on the outbreak so far and the importance of research in bringing an end to monkeypox.
---
Reports & resources
Further information on monkeypox
The most recent joint ECDC-WHO Europe surveillance bulletin, based on data up to 4 October, reports 24,833 cases of monkeypox in the European region since the current outbreak began. The highest numbers have been reported in Spain (7209), France (3999), the UK (3654), and Germany (3631). There have been four deaths – two in Spain, one in Belgium and one in Czechia. The majority of cases are in men who have sex with men.
WHO Europe has launched a series of policy briefs on monkeypox to support countries in the region that are already responding to the outbreak and to help those that have not yet reported cases to prepare. The recommendations focus on controlling the spread of monkeypox and aim for its elimination from Europe through a combination of interventions, including public health information, case isolation and vaccination.
The series highlights the importance of health authorities and clinics working with communities and relevant organisations to reach the groups that are most at risk.
The proportion of people diagnosed with monkeypox who have HIV is high (38% in a recent ECDC report) but outcomes do not appear to be worse.
There is an ongoing shortage of the authorised vaccine, Imvanex. It is usually administered subcutaneously (under the skin). The European Medicines Agency has advised that a smaller dose of vaccine delivered intradermally (below the top layer of skin) can provide adequate protection and allow more people to be vaccinated. They advise this should be considered a temporary measure until more vaccine supplies are available.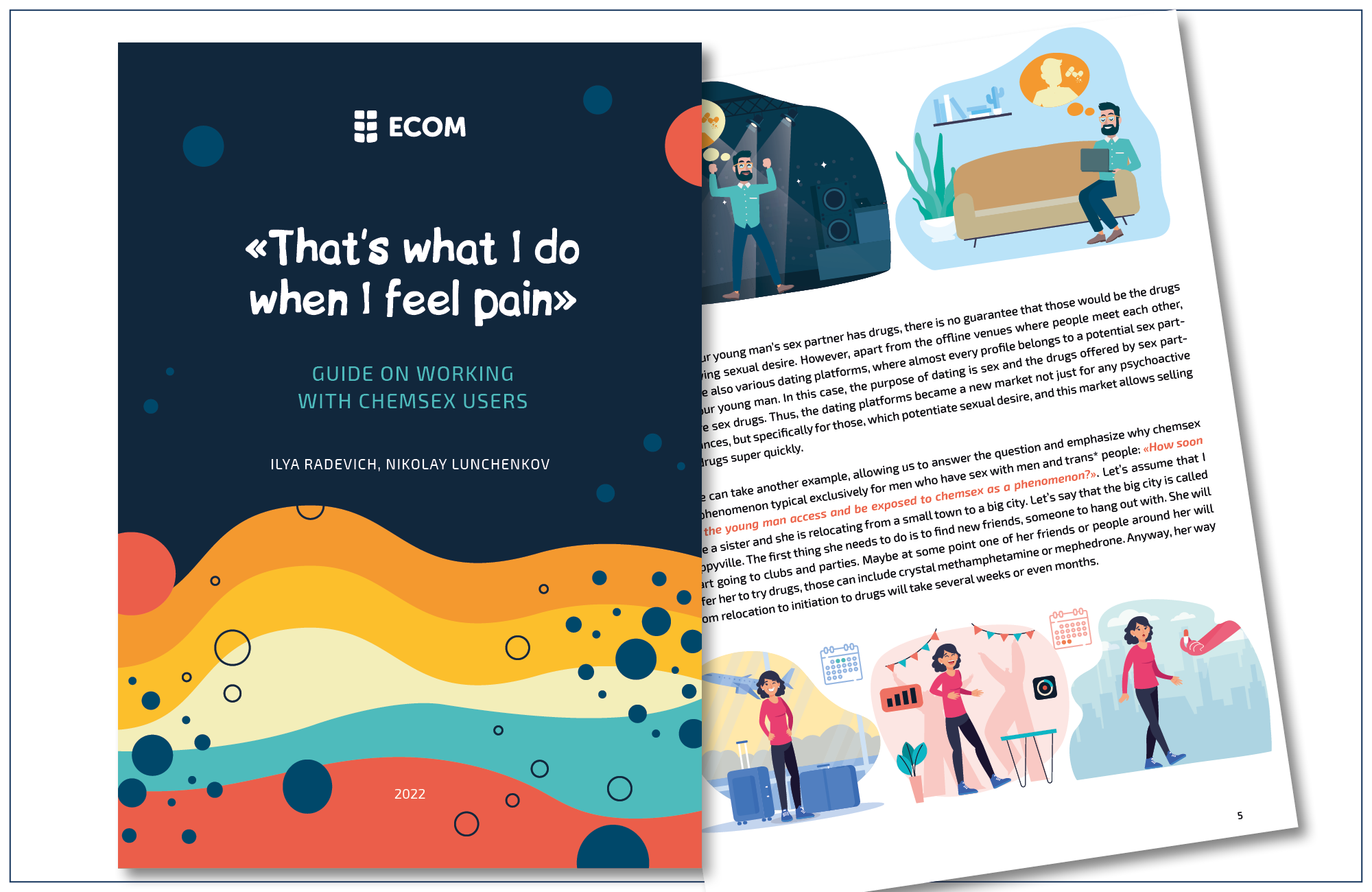 Understanding chemsex
ECOM – The Eurasian Coalition on Health, Rights, Gender and Sexual Diversity – has published a guide for peer counsellors and professionals working with people who have chemsex.
The guide is available in English and Russian and includes information on best practice as well as stories from people who have chemsex.
---
Treatment & service guidelines
HIV continuum of care for refugees from Ukraine
The European Centre for Disease Prevention and Control (ECDC) has published a guidance document on operational considerations for providing the HIV continuum of care for refugees from Ukraine. The HIV continuum of care includes HIV testing, treatment and care services. The document also includes background on the HIV epidemic in Ukraine.
The guidance is available in Czech, English, Hungarian, Polish, Romanian, Slovakian and Ukrainian.
Research presented to the recent International AIDS Conference found that countries receiving Ukrainian refugees acted quickly to provide access to free health care, including HIV treatment. However, there are increasing concerns about an impending mental health crisis as refugees face trauma and ongoing uncertainty.
New WHO guidance on HIV and SRHR
The World Health Organization (WHO) released a number of new guidance documents over the summer.
The Consolidated guidelines on HIV, viral hepatitis and STI prevention, diagnosis, treatment and care for key populations outline a public health response to HIV, viral hepatitis and sexually transmitted infections (STIs) for five key populations (men who have sex with men, trans and gender diverse people, sex workers, people who inject drugs and people in prison settings).
The guidelines highlight the need to address structural barriers, such as legal and social barriers faced by key populations, and the critical role of peer navigators in supporting key populations to access health services.
A technical brief on Differentiated and simplified pre-exposure prophylaxis for HIV prevention aims to support people planning and implementing PrEP programmes. It offers guidance on event-driven PrEP, HIV self-testing, monitoring kidney function and person-centred care.
Updates have also been issued to WHO guidance on Self-management of medical abortion and Self-administration of injectable contraception.
---
Evidence, data & research
New European reports on STI epidemiology
ECDC has published several annual epidemiological reports on sexually transmitted infections, including chlamydia, syphilis, shigellosis and lymphogranuloma venereum (LGV).
In 2019, 26 EU/EEA member states reported 434,184 confirmed cases of chlamydia infection. Notification rates varied considerably from country to country, most likely due to differences in testing strategies. Over the last five years, the overall number of chlamydia diagnoses reported among men has increased by 19% and among women by 9%.
The 2019 syphilis report shows that 35,039 confirmed syphilis cases were recorded in 29 EU/EEA member states. The majority of syphilis cases with information on transmission were reported in men who have sex with men (74%). Between 2010 and 2017, the trend in syphilis notifications among men continuously increased, however this seems to have slowed in 2018 and 2019.
Shigellosis is a relatively uncommon gastrointestinal infection, but there have been some outbreaks affecting men who have sex with men. In 2020, 29 EU/EEA countries reported 1806 confirmed cases. Cases were most common in young children, but men aged 25-44 were the second group most commonly affected.
In 2019, 3112 cases of LGV were reported in 23 countries in the EU/EEA. Four countries (France, the Netherlands, Spain, and the UK) accounted for 87% of all reported cases. Almost all cases were among men who have sex with men
Investigating sexual violence related to the Russian invasion of Ukraine
The European Parliamentary Forum for Sexual & Reproductive Rights (EPF) has published a report on a mission it undertook to investigate sexual violence in the context of the Russian invasion of Ukraine.
The report details the approach taken by the mission – visiting refugee shelters, meeting with survivors and support staff, and meeting with members of parliament – and includes powerful testimony from survivors.
There are several recommendations, including that EU member states should establish safe spaces in healthcare settings to receive survivors of sexual violence; and that there should be a focus on holistic and multidisciplinary care, covering forensic, medical and psychosocial elements, as well as legal assistance.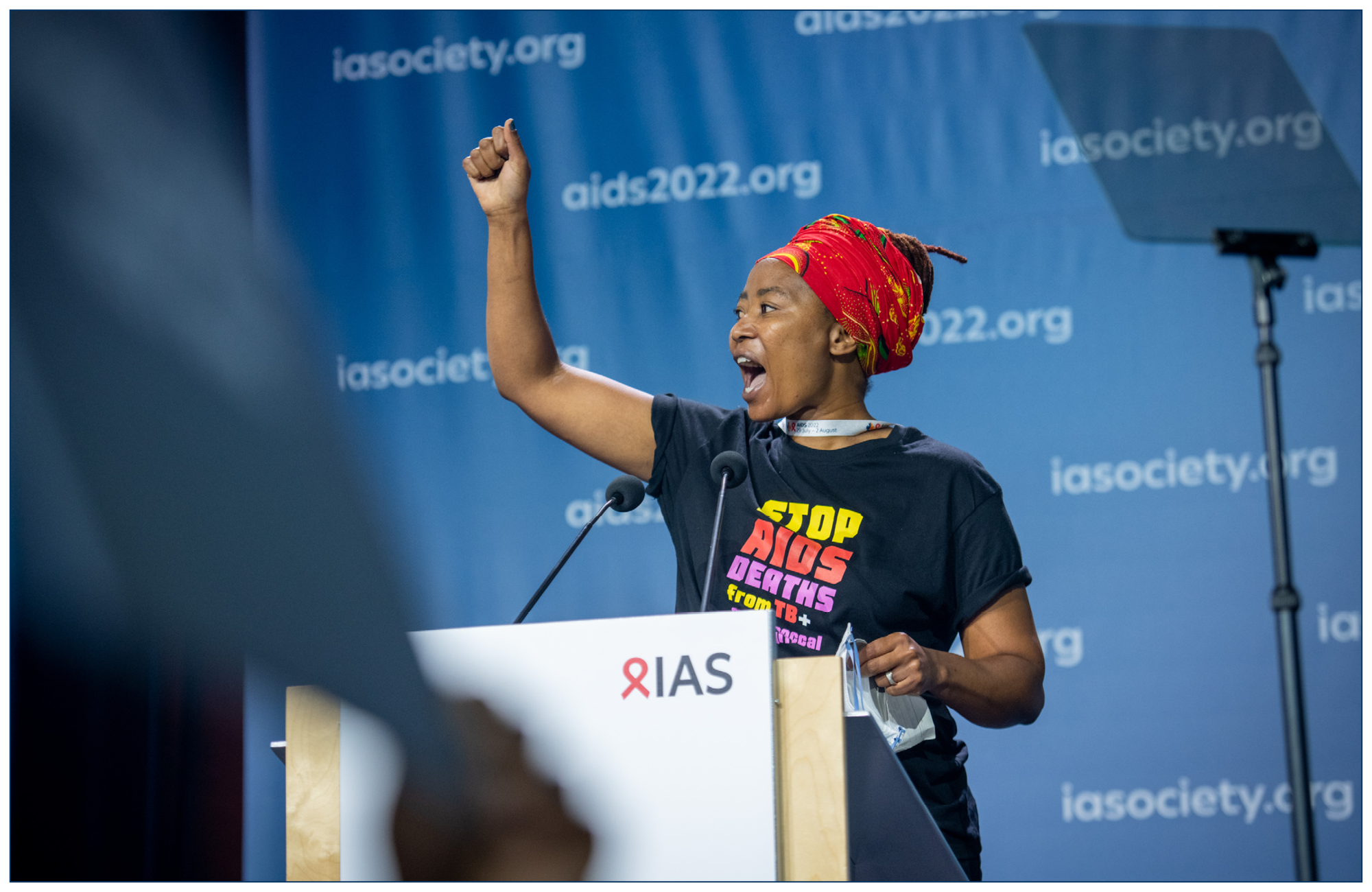 The 24th International AIDS Conference (AIDS 2022)
NAM aidsmap was an official provider of online science news for the 24th International AIDS Conference (AIDS 2022).
You can catch up on all the research news coverage online, as well as summary bulletins in English, French, Italian, Portuguese, Russian and Spanish.
---
Parliament & other European institutions
Committee for Medicinal Products for Human Use
At its meeting in July, the European Medicines Agency's Committee for Medicinal Products for Human Use (CHMP) recommended the extension of the indication for the HIV medication Genvoya. Its previous marketing authorisation included adults, adolescents and children aged six or over. The extension will include children aged two or over, weighing at least 14kg. Genvoya is a combination pill, containing elvitegravir, cobicistat, emtricitabine and tenofovir alafenamide.
At its September meeting, the CHMP gave a similar recommendation for the HIV combination pill Biktarvy. Its extension will also include children from the age of two, weighing at least 14kg. Biktarvy contains bictegravir, emtricitabine and tenofovir alafenamide.
Following the CHMP recommendation in June, lenacapavir (Sunlenca) was approved by the European Commission in August for people with multidrug-resistant HIV. It is a long-acting HIV capsid inhibitor, given by injection every six months, and taken in combination with daily oral antiretrovirals.
At its July meeting, the CHMP also recommended extending the indication of the smallpox vaccine Imvanex to include protecting adults from monkeypox. The vaccine is already being used off-label in several countries and observational data will continue to be monitored.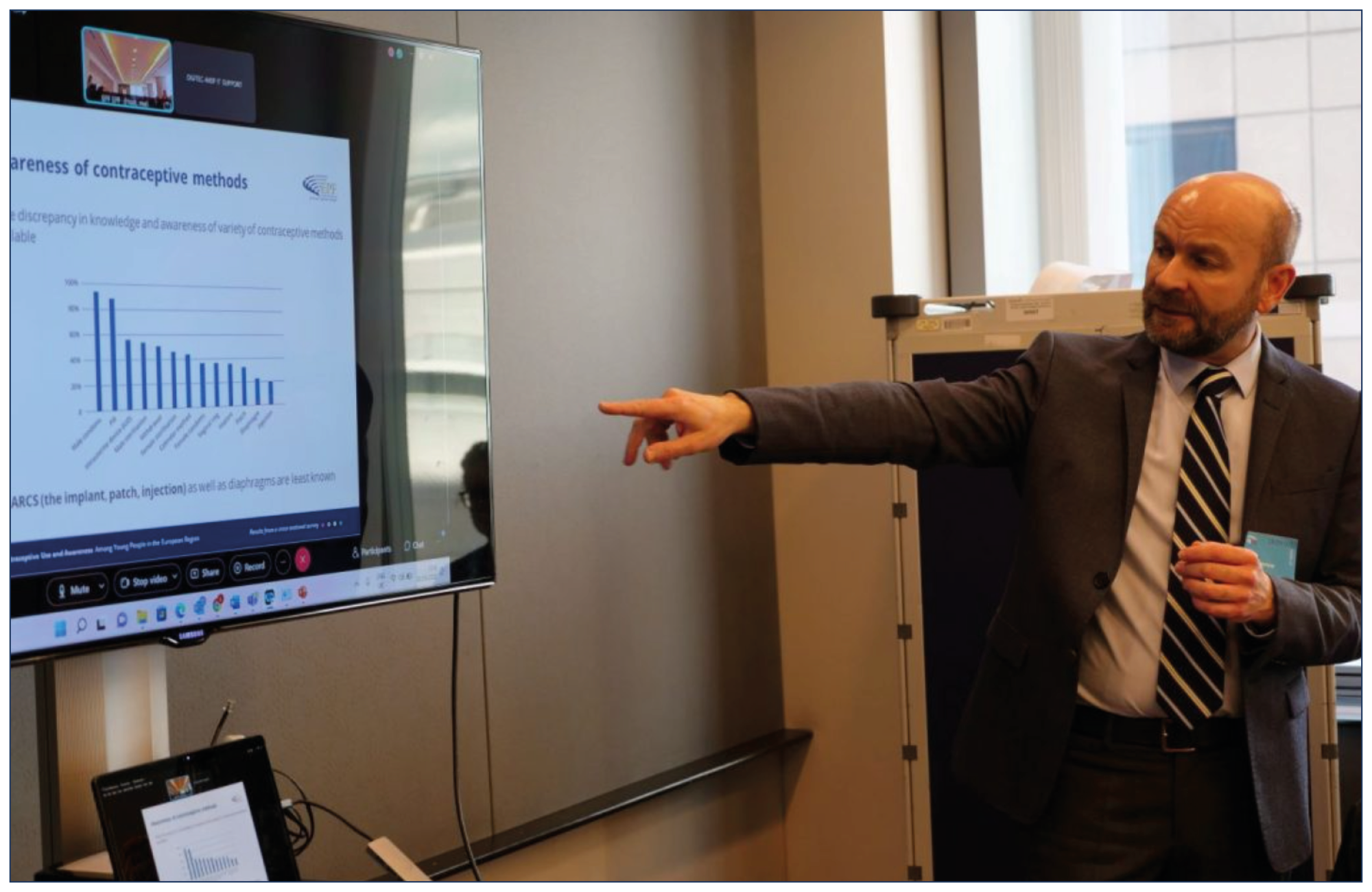 Launch of report on contraceptive use in young people
The European Parliamentary Forum on Sexual & Reproductive Rights (EPF) launched its latest report at an event in the European Parliament to mark World Contraception Day in September.
The report includes the results of a survey exploring the knowledge and attitudes of young people in Europe on contraception.
Contraceptive use varies widely among young people in Europe and although attitudes are relatively positive, much remains to be done in education and reducing inequality.
---
Policy development & guidance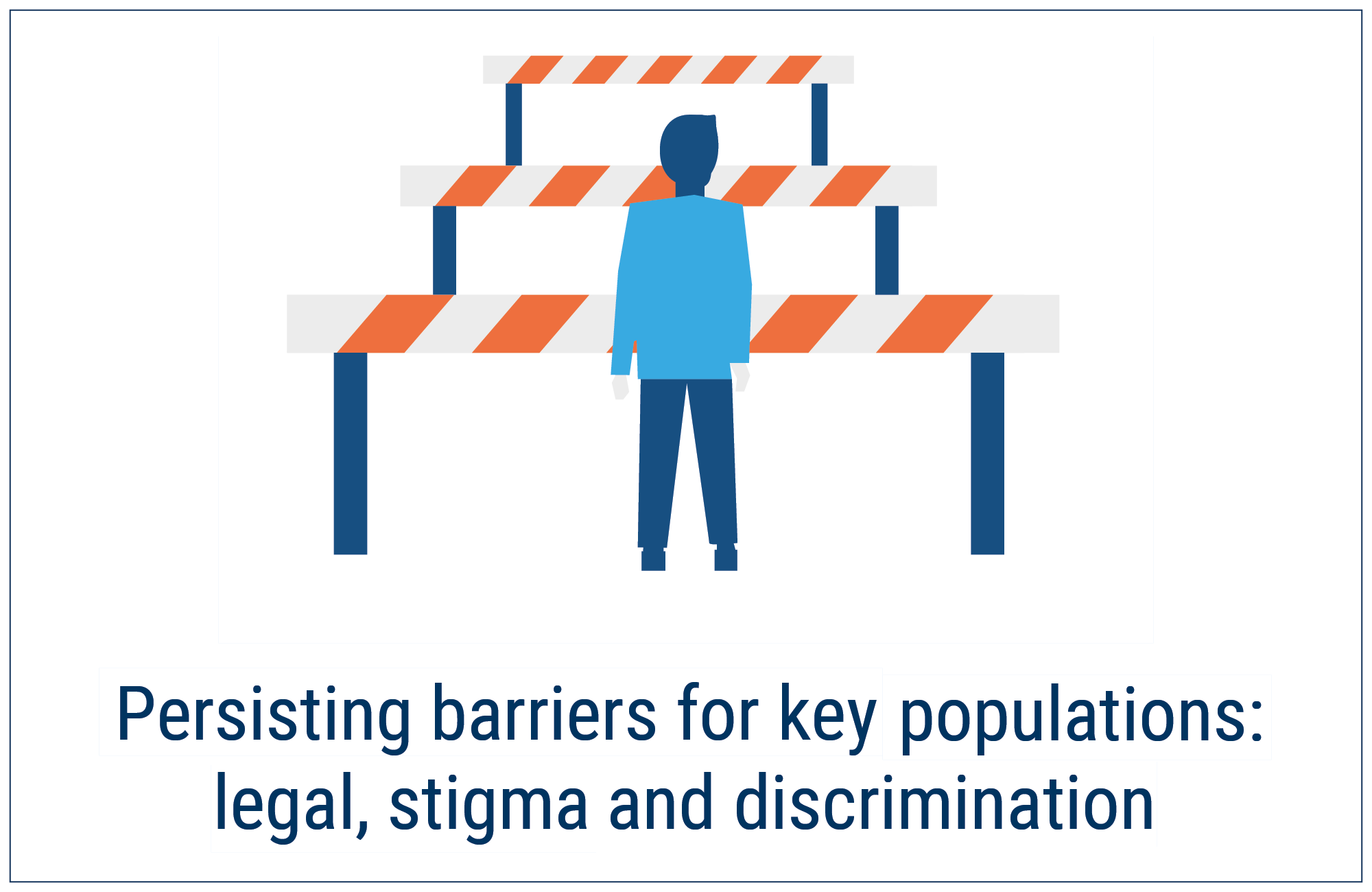 New action plan for WHO European Region
At the 72nd session of the World Health Organization (WHO) Regional Committee for Europe in September, health ministers and other delegates voted in favour of the new Regional action plans for ending AIDS and the epidemics of viral hepatitis and sexually transmitted infections 2022-2030.
The plan aims to: put people at the centre of the response and make local services available; improve access for the most vulnerable people including through uptake of new technologies and testing strategies; and increase early diagnosis through decentralised and integrated services.
The working draft of the action plan reviewed at the meeting is available in English, French, German and Russian.
Strategies on integrating sexual and reproductive health into primary health care
WHO has developed two new tools to support the integration of sexual and reproductive health (SRH) services within national primary healthcare strategies. It aims to support progress towards universal health coverage.
The first tool is a handbook, with guidance and examples of ways SRH services have been integrated in national primary healthcare strategies in many countries, including how Ireland prepared for introducing safe abortion services.
The handbook calls for identifying the rights and responsibilities of target groups; monitoring implementation of national plans; ensuring sufficient resources; informing and supporting healthcare providers; and making health systems more adaptive.
The second tool is the Learning by Sharing portal, which is a collection of tools, guidance and qualitative case studies on the experiences of stakeholders in implementing integrated SRH and universal health care.
New project on HIV self-testing and community testing
A new project will look at barriers to community-led and community-based HIV services in Europe and Central Asia. In particular, it will focus on community-based counselling and testing and HIV self-testing.
The project is a partnership between AIDS Action Europe (AAE), the Centre for Epidemiological Studies of Sexually Transmitted Disease and AIDS in Catalonia (CEEISCAT), and the Milanese unit of the Italian League for Fighting AIDS (LILA Milano).
As part of the project, LILA Milano will also run a pilot campaign providing free HIV test kits in Italy. Learning from the project will be presented in a series of webinars.
---
Sexual health rights & advocacy
Strategies for abortion law reform
Researchers at the University of Liverpool have published a briefing paper on transforming abortion law, drawing on lessons from the law reform movement in Northern Ireland.
Their ideas are organised under four themes: creating an evidence base; identifying allies; using and respecting lived experience; and knowing processes.
The European Commission Global Health Strategy
The European Commission is currently consulting with stakeholders on the renewal of its Global Health Strategy.
The International Planned Parenthood Federation (IPPF) European Network has set out a number of recommendations for the strategy including: recognising sexual and reproductive health and rights (SRHR) as an integral part of universal health care and of the strategy; committing to a rights-based approach to SRHR; prioritising funding for SRHR in European Union programmes; and speaking up for SRHR in international arenas.
---
Campaigns & other news
Webinar on doxycycline for STI prevention
The Choice Agenda is an international forum for advocacy on prevention research hosted by AVAC.
On 7 October at 1600 CEST, The Choice Agenda is hosting a webinar covering the latest evidence and current research on doxycycline for prevention of sexually transmitted infections (STIs).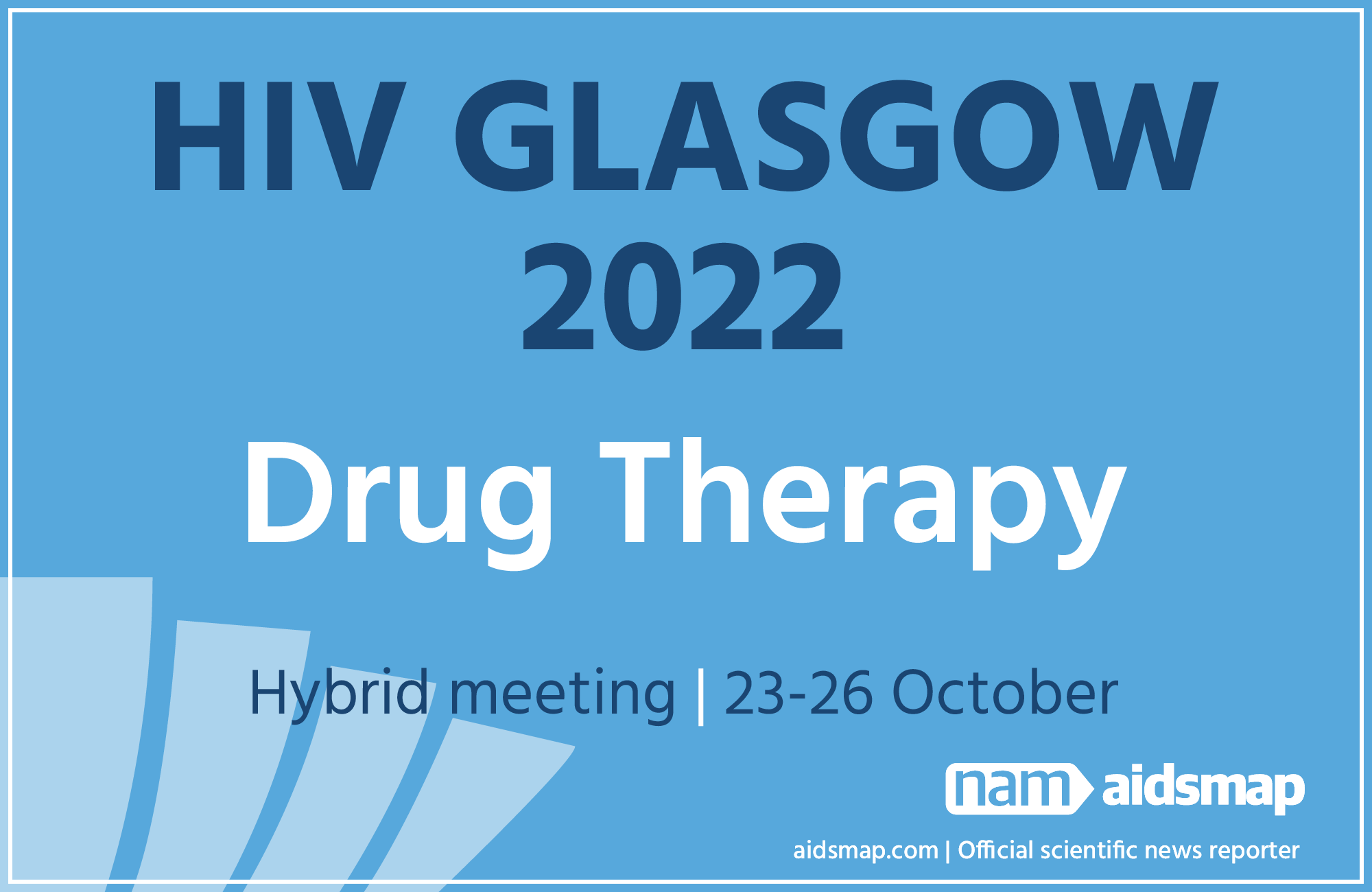 News from HIV Glasgow
HIV Glasgow is taking place as an in-person and online meeting from 23-26 October. NAM aidsmap will be reporting research news from the conference.
The European AIDS Clinical Society (EACS) is hosting several sessions, including on updates to the EACS HIV treatment guidelines; the impacts of COVID-19 and monkeypox; and care for displaced people.
---
Country-specific news
Belgium | Taking antibiotics as prophylaxis against STIs is not currently recommended, but has been reported by some men who have sex with men. A small survey of people using PrEP in Belgium found that around 29% had heard of STI prophylaxis, 11% knew someone who used it and 3% had used it themselves.
France | The French Minister of Health has announced that emergency contraception will be free for all women, regardless of age and without a prescription. The policy should be implemented in 2023.
Greece | Greece has approved the use of PrEP in a move being seen as a change in focus towards preventative healthcare.
Hungary | The European Commission has referred Hungary to the Court of Justice of the European Union. It is the next step in an ongoing process addressing a Hungarian law which discriminates against people on the basis of sexuality and gender identity, violating EU rules and values.
Ireland | New statistics for 2021 show that abortion services in Ireland are meeting a significant need, with 6700 people accessing abortion care in Ireland. However, more can be done, as barriers and delays are excluding a minority of people from care.
Poland | According to official statistics from the Ministry of Health, only 107 abortions were carried out in Poland in 2021, down from 1076 in 2020. Of these, 75 were performed on grounds of foetal impairment, which has since been banned. The Polish NGO Federa says the numbers do not reflect reality, as most abortions now happen outside the legal system or involve travel abroad.
San Marino | A year on from the referendum in which citizens voted overwhelmingly in favour, abortion is now legal in San Marino.
Serbia | EuroPride was held in a southeastern European country for the first time, last month, with events and a march in Belgrade. The march went ahead in spite of comments from the Serbian president suggesting that it would be cancelled or postponed. A letter signed by over 50 MEPs has since been sent to the Serbian government asking for an assurance of human rights commitments.
Spain | In Catalonia, the Health Department has published a new protocol for the provision of emergency contraception in public health services. The change means more types of emergency contraception are available and measures to improve follow-up have been introduced.
The Netherlands | Dutch researchers have explored the dilemma of how often people taking PrEP should test for STIs. Analysis from the Department of Public Health in Amsterdam found that 79% of STIs diagnosed during PrEP users' routine three-monthly check-ups were asymptomatic. What happens if testing is every six months?
Ukraine | Despite the devastating impact of the Russian invasion, many people remaining in Ukraine have been able to continue to receive HIV, TB and drug dependency services with limited disruptions. Community organisations have formed the backbone of the response, with staff and volunteers often risking their lives to ensure access to testing and treatment.
United Kingdom | A study presented to the recent International AIDS Conference suggests that the formula used by UNAIDS to calculate national viral suppression is presenting an inaccurate picture of the situation in England. In 2020, England reported exceeding the UNAIDS 90-90-90 targets, but the study found it excludes people who have dropped out of care and therefore overall viral suppression is lower than first thought.