For the moment, only approved for people with multidrug-resistant HIV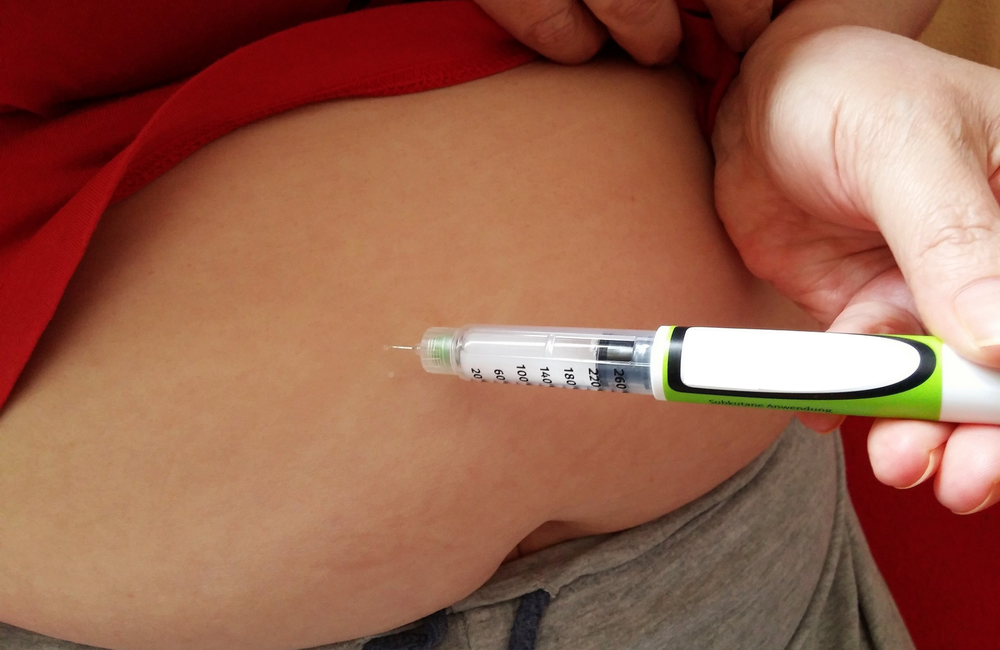 This week the European Commission became the first regulatory agency to approve Gilead Sciences' long-acting HIV capsid inhibitor lenacapavir, to be marketed as Sunlenca. The twice-yearly antiretroviral is indicated for treatment-experienced people with multidrug-resistant HIV who cannot otherwise construct a fully suppressive regimen. Lenacapavir has also shown promise for first-line treatment and pre-exposure prophylaxis (PrEP), but this week's approval only covers previously treated people.
"Lenacapavir helps to fill a critical unmet need for people with complex prior treatment histories and offers physicians a long-awaited twice-yearly option for these patients who are at greater risk of progressing to AIDS," Professor Jean-Michel Molina of Université Paris Cité said in a Gilead press release. "Lenacapavir provides an innovative long-acting HIV therapy option with the potential to transform the clinical landscape."
Lenacapavir (formerly known as GS-6207) disrupts the HIV capsid, the cone-shaped shell that surrounds the viral genetic material and essential enzymes. Laboratory studies have shown that it interferes with multiple stages of the HIV lifecycle. Because it works differently to existing drugs, lenacapavir remains active against HIV that has developed resistance to other antiretrovirals.
Lenacapavir has a long half-life in the body, allowing it to be administered by subcutaneous injection once every six months. It needs to be taken in combination with other antiretrovirals, which are currently oral medications taken daily. When starting lenacapavir, a tablet formulation is used first for a two-week 'loading period' to establish an adequate drug level before starting the long-acting injections.
The phase II/III CAPELLA trial is evaluating lenacapavir for treatment-experienced people whose virus has developed mutations that confer resistance to several older antiretrovirals. Such individuals, who may have used early suboptimal HIV medications, must rely on complex regimens with multiple drugs that still may not be fully suppressive. The participants were currently on antiretroviral therapy but unable to maintain viral suppression. The median age was 52 years, they had been living with HIV for 24 years on average and they had used a median of 11 drugs. Nearly two thirds had advanced immune suppression with a CD4 count below 200.
The first cohort of 36 participants were randomly assigned to add either oral lenacapavir or placebo pills to their failing regimen for 14 days, meaning lenacapavir was essentially functioning as monotherapy. At that point, everyone was offered lenacapavir injections administered every six months plus an optimised background regimen selected based on resistance testing. Another 36 people in a nonrandomised cohort received lenacapavir plus an optimised background regimen from the outset, starting with a two-week oral loading period before the first injection.
At the 2021 Conference on Retroviruses and Opportunistic Infections (CROI), researchers reported that at the end of the initial 14-day period, 88% of participants in the randomised lenacapavir group experienced at least a 0.5 log drop in viral load, compared with just 17% in the placebo group. At last summer's International AIDS Society Conference on HIV Science, researchers presented follow-up results from the randomised cohort showing that 81% of lenacapavir recipients had a viral load below 50 copies/ml at 26 weeks.
At this year's CROI, researchers reported updated results for the randomised cohort at 52 weeks. After a year of treatment, meaning two lenacapavir injections, 83% had a viral load below 50. But response rates differed according to the number of active agents in the background regimen: 94% of those with two or more active agents reached an undetectable viral load, compared with 79% of those with only one active agent and 67% of those with none.
The mean CD4 increase in the randomised cohort was 83 cells/mm3 at 52 weeks. What's more, the proportion of people with a very low CD4 count (below 50) fell from 22% to 3% over time, while the proportion with a count of 200 or higher – the level below which people are at risk for opportunistic illnesses -- rose from 25% to 60%.
Lenacapavir was generally safe and well tolerated with no drug-related serious adverse events. The most common side effect was injection site reactions such as pain, redness or swelling. These were mostly mild to moderate, though some participants had prolonged induration (hardness) or nodules.
Results from this study, along with the CALIBRATE trial evaluating lenacapavir for first-time treatment (also presented at CROI 2021), show that lenacapavir can be used as a component of long-acting therapy. However, there are currently no other antiretrovirals that can be given at such a long interval to create a complete twice-yearly regimen. A potential partner, Merck's long-acting nucleoside reverse transcriptase translocation inhibitor islatravir, was placed on hold late last year due to unexplained T-cell declines. The existing complete regimen with the longest duration is ViiV Healthcare's injectable cabotegravir (Vocabria) and rilpivirine (Rekambys ), which is administered by a healthcare provider once a month or every other month.
This week's marketing authorisation applies to all 27 member states of the European Union, as well as Norway, Iceland and Liechtenstein. The UK's Medicines and Healthcare products Regulatory Agency approved lenacapavir on 25 August. The US Food and Drug Administration (FDA) may be next after an unexpected delay. The FDA put a clinical hold on lenacapavir and declined to approve it due to concerns about the type of glass vial used for the injectable formulation. But in May, the FDA lifted the hold and Gilead resubmitted a new drug application after the company switch to a different type of glass; an approval decision is expected by the end of the year.