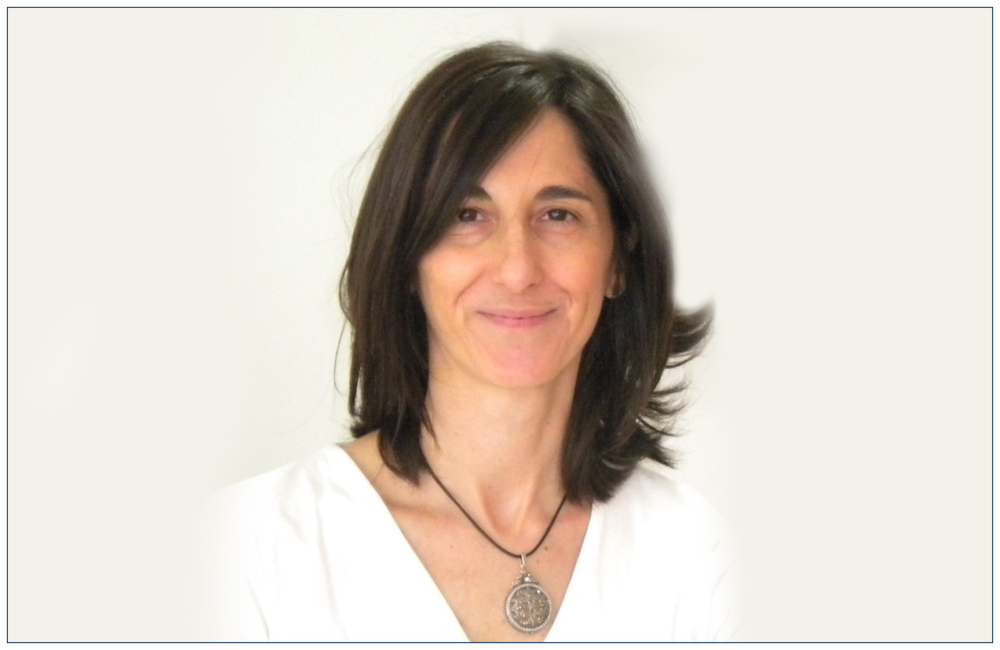 The recent monkeypox outbreak has affected countries across the European region, and Spain has reported the highest number of cases to date.
Dr Cristina Galván, a dermatologist who was closely involved in the Spanish response, reflects here on the experience of working on the outbreak so far.
How were you involved in the monkeypox response?
As a dermatologist interested in neglected skin diseases and in research, I work with a research team focused on emerging infections and transmissible diseases which have symptoms affecting the skin.
When the monkeypox outbreak began, I put aside other projects and devoted all my time to it. Our group is leading on several lines of research at the moment and I collaborate in all of them to some extent. Among them, I'm most involved in a vaccine efficacy study.
How did you first become aware of people being diagnosed with monkeypox in Spain?
I heard that an unusual rash, which PCR testing showed was caused by monkeypox, was being diagnosed in England and shortly afterwards in Spain and other European countries.
This strongly aroused my interest. The infection was not new to me, but with a very different clinical and epidemiological pattern. I regularly work as a dermatologist in rural Africa and the diagnosis was always in my mind when I saw patients, on site or remotely through tele-dermatology, with symptoms compatible with the clinical picture for monkeypox. Although we couldn't confirm the diagnosis due to lack of access to diagnostic tests in these neglected areas, on two occasions we had a high suspicion of monkeypox in cases seen by tele-dermatology.
In the European outbreak, the rash and the collection of symptoms people were experiencing were strikingly different. The sudden outbreak of a large number of cases in different countries at the same time did not fit the epidemiological pattern previously seen with monkeypox. The incubation periods, the mode of transmission and the route of acquiring infection seemed quite different.
We definitely needed to know more. I contacted my colleagues who work in sexual health clinics and who treated the first Spanish cases. As a team, we learned the clinical and epidemiological characteristics of this outbreak and started working hard on trying to find answers to this disease. It was a disease which we already knew, but it was being presented to us in a different way.
How would you describe what happened in the early days of the outbreak?
The most accurate word to describe our activity in the early days of the outbreak is 'hectic'. I was on holiday in the mountains, but I spent most of my time working on my mobile phone, contacting colleagues, looking for data that could give us epidemiological clues, digging through the scant evidence of previous monkeypox cases and old smallpox publications, to understand and be able to take measures that could stop the spread.
In a short time, we designed protocols and questionnaires, in collaboration with other research groups, trying not to lose information from any case. And we were aware of and in contact with the health authorities monitoring the cases, in our countries and the rest of the world.
If you were to ask me whether our response and that of the health authorities was quick and good enough, I would say no. We worked on the basis of previous knowledge. We are used to working on the basis of previous knowledge and when a new health-related situation comes along, the response is not quick enough. There is always room for improvement. That is why I consider it so important to learn from each situation, so that we can be better when a new one arises.
You were a co-author on a recent study on clinical presentation of monkeypox. What did you learn from that?
From that study I learned that, as we suspected, the main route of transmission is through close contact of the skin and/or mucous membranes between one affected person and another.
Our study was the first to demonstrate this by finding higher PCR positivity and viral load in samples taken from skin lesions compared to others, such as the upper respiratory mucosa. This is important for organising prevention measures, and avoiding those that are not really necessary.
I learned that risk factors related to sexual practices are directly involved in the spread of the infection, similar to other sexually transmitted infections. I also learned that the clinical course of monkeypox in this outbreak is milder and less life-threatening than the monkeypox disease we have seen previously elsewhere. However, symptoms can be very uncomfortable, with a high percentage of patients needing treatment for pain control. This is especially true for those with rectal and throat involvement.
From a social and human point of view, during my interviews with those affected, I learned that the population currently most affected (gay, bisexual and other men who have sex with men) is very cooperative with research, always willing to help science, regardless of the inconvenience we generate by taking samples and asking for their time with long and intimate questions. For me it is absolutely vital to support this community, avoid stigma and generate evidence to reverse the outbreak.
What is the situation in Spain now?
Cases in Spain are steadily declining. Patient care has improved because, currently, healthcare professionals and people affected by monkeypox are able to use the evidence that was generated in the various studies that have already been published.
There is still so much to learn and we must not let our guard down, but we are undoubtedly facing the disease in a less stressful and worrying way than before.
One of the main concerns we have are vaccine shortages. Not all of the eligible population will be vaccinated in the short term. Moreover, the recommended vaccination schedule in Spain at the moment is not the standard approved regimen. This variation was agreed in order to have more people immunised, but it means we do not know its effectiveness in real life.
What do you think is needed now to eradicate monkeypox in Spain?
We have a lot of information already, but there are still things we need to know.
To stop the disease, we need to know what protection and isolation measures are really needed; we need to know the real protection of the vaccine; and we need to get the whole at-risk population vaccinated.
To achieve this, it is vital that health authorities, health professionals and people with risk factors for monkeypox collaborate with research initiatives. These studies are so necessary to reach the conclusions that will guide our response and stop monkeypox.
This feature first appeared in the October 2022 edition of the Sexual Health and HIV Policy Eurobulletin.