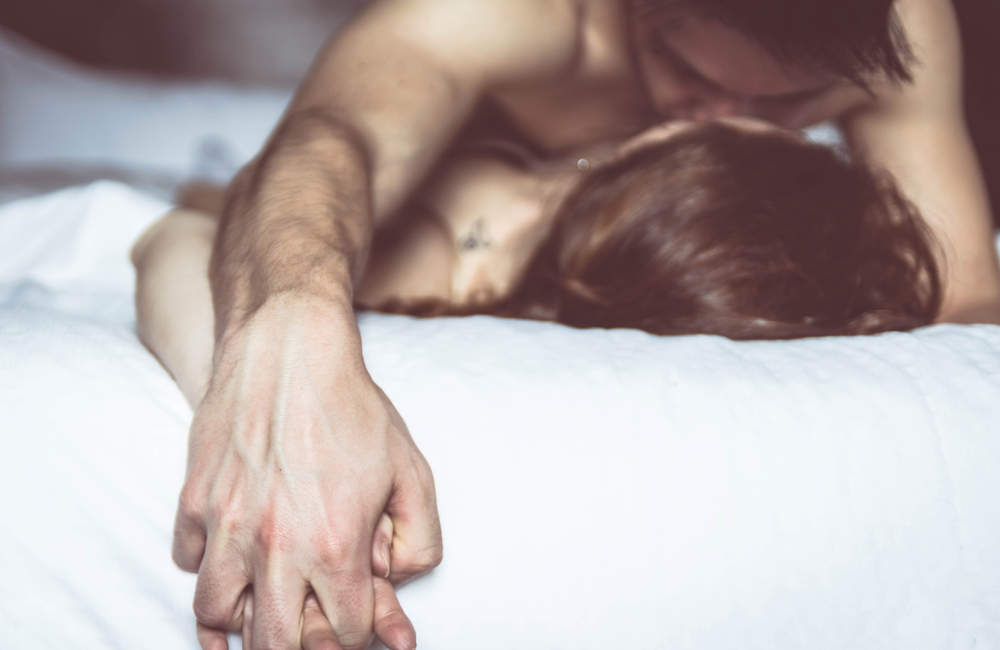 Sexual activity appears to be the most common route of mpox (formerly monkeypox) transmission even among people who do not report sex between men, but some cases of household transmission were reported in a recent US study. A second report found that the infection is uncommon among children outside of Africa.
As aidsmap previously reported, the UK Health Security Agency (UKHSA) detected the first cases in a new global mpox outbreak in May 2022. As of 30 September 2023, UKHSA has identified 3805 confirmed and probable cases in the UK. Worldwide, there have been more than 91,000 cases, resulting in 157 deaths, according to the World Health Organisation. Mpox case numbers have fallen dramatically since last year's peak, though sporadic small clusters are still being reported. Experts attribute the decline to a combination of behaviour change, natural immunity after infection and vaccination.
The global mpox outbreak has largely affected gay, bisexual and other men who have sex with men, differing from the historical pattern in central and western Africa. In various studies in the UK, Europe and the US, upwards of 90% of cases have been among cisgender men, most of whom reported sex with other men, often including sex with multiple partners or in group sex settings.
However, some mpox cases have occurred among women and heterosexual men, and over the course of the outbreak, a growing proportion of case reports lacked information about sexual orientation, sexual activity and other exposure risk factors. A study published last year characterised mpox cases among cisgender and transgender women and non-binary individuals in 15 countries.
While some older public health information based on historical data from Africa cautioned that mpox virus could spread via surfaces and potentially even through the air, this appears to be rare in the context of the global outbreak.
Mpox among adults
As described recently in Morbidity and Mortality Weekly Report, researchers with the US Centers for Disease Control and Prevention (CDC) and various city and state health departments aimed to characterise mpox cases among adults with no reported male-to-male sexual contact. Approximately 30% of US cases met this criteria or had missing exposure data.
During November and December 2022, the researchers identified 122 people with mpox, age 18 or older, from six jurisdictions (New York City and San Diego and the states of California, Georgia, Louisiana and Pennsylvania) who did not report male-to-male sex during the three weeks prior to symptom onset or were missing exposure data. These jurisdictions accounted for 13% of all mpox cases reported to the CDC during this period. These cases were reviewed in more depth and a subset of individuals were contacted for interviews.
After further review, 52 people were identified who did not report male-to-male sexual contact or for whom such contact could not be ruled out. The median age of this subgroup was 36 years. Nearly two thirds (62%) were cisgender men, 29% were cisgender women and 6% were transgender women. Half were Black, 33% were Hispanic and 10% were White. Among the 45 people with a known sexual orientation, 67% were heterosexual, 16% were gay or lesbian and 13% were bisexual. Of the 32 people whose status was known, 25% were living with HIV. Of the 30 individuals with mpox vaccination data, three had received at least one dose of the MVA-BN vaccine ( sold as Imvanex in Europe and Jynneos in the US).

Within this group of 52 people, 14 (27%) had a known exposure to a person with confirmed or suspected mpox, including eight who reported sexual activity or other close intimate contact and six who reported household contact.
There was one identified household cluster in which the index patient, a cisgender man, was apparently exposed to mpox after being held in jail with a person who had characteristic mpox lesions. This individual, who developed symptoms the day after his release, had sex with his female partner, who developed symptoms a week later. The couple shared their home with another woman and a preschool child, both of whom also contracted mpox.
Other reported exposures in this group included shared transportation (three cases), close face-to-face contact (two cases), caregiving (two cases), occupational exposure (one case) and attendance at a large social gathering where a person with mpox was present (one case). One caregiver reported cleaning her son's home while he was in hospitalized with mpox. She had no direct contact with her son and reported she wore gloves while cleaning, but she developed mpox lesions on her hand.
Among the 38 people with no known exposure to a person with mpox, self-reported activities preceding symptom onset included sexual activity (17 people, or 45%), close face-to-face contact (14 people, or 37%), attending large social gatherings or venues including gyms bars and restaurants (11 people, or 29%) and being in occupational settings involving close skin-to-skin contact (10 people, or 26%). However, six of the 17 people who reported sexual activity only had sex with a partner who did not have mpox symptoms, so other routes of infection are possible.
Overall, people without male-to-male sexual contact had symptoms similar to those reported by men who have sex with men. Almost all of the 49 people with available symptom data reported a rash, most commonly in the genital or anal area (48%).
"These findings suggest that sexual activity remains an important route of mpox exposure among patients who do not report male-to-male sexual contact," the study authors concluded. "However, other transmission modes, including household transmission, were reported."
"Messaging for uninfected persons sharing or visiting a living space where a person with mpox resides should consider emphasizing maintenance of adequate hand hygiene; adhering to home cleaning and disinfection guidelines; and avoiding touching potentially contaminated surfaces or sharing personal items including bedding, clothing, towels or utensils," they advised.
They also recommended vaccination for people exposed to the mpox virus and those at increased risk for exposure. The MVA-BN vaccine can be given as post-exposure prophylaxis for up to two weeks after exposure, though it is most effective within the first few days.
Mpox among children
In a second report, published in CDC's Emerging Infectious Diseases, World Health Organization epidemiologist Dr Ana Hoxha and colleagues analysed global surveillance data on mpox cases among children and adolescents, who accounted for 1.3% of cases in the global outbreak. This is in sharp contrast to the situation prior to this outbreak, when upwards of half of all mpox cases were among children, mostly in Africa.
Between January 2022 and May 2023, a total of 1,118 mpox cases were identified among people under 18 years of age. Most (62%) occurred in the Americas, followed by Africa (30%) and Europe (8%). Less than 1% of cases occurred in the eastern Mediterranean and western Pacific regions, and none were reported in south-east Asia.
Of the 1,102 paediatric cases with available data, about 60% were among boys and 40% among girls, though males made up a greater proportion of cases outside of Africa. Among the 166 teens with a self-reported sexual orientation, 22% were young gay or bisexual men. Eleven paediatric mpox patients were living with HIV (including one with advanced immune suppression) and six had compromised immunity due to other causes.
Only a minority of cases had available data on exposure risk. Sixty-seven of these (23%) had contact with a known mpox patient. Children under 12 mostly contracted mpox through nonsexual person-to-person contact or contact with contaminated surfaces. Thirty-four teenagers with available data contracted mpox via sexual transmission. Although not specified in this report, researchers previously described a cluster of nine mpox cases among teens in Spain connected to a tattoo and piercing parlour.
"The percentage of patients <18 years of age was lower than had been feared early in the outbreak, amid concerns that the epidemic could shift from primarily affecting [men who have sex with men] to a more generalised epidemic spread, including among school-age children," the study authors wrote.
Among teenagers who reported being infected through sexual contact, 44% had a genital rash. "Genital rash may be indicative of the transmission route of mpox but can also be present when transmission has not occurred through sexual contact," the researchers noted. Among those with available data, 47 paediatric mpox patients (14%) were hospitalised, but only one required intensive care and none died. Prior to this outbreak, a greater proportion of cases among children in Africa were severe.
"The lower observed severity in children and adolescents in this outbreak than for previous outbreaks may be caused by a combination of increased ascertainment of mild cases, differing access to healthcare between settings, differing health status of the host populations and lower virulence of clade IIb," the mpox strain responsible for most cases in the global outbreak outside of Africa, the study authors suggested.
While mpox remains uncommon among children and adolescents outside of Africa, the researchers advised that, "Clinicians should consider mpox as a possible diagnosis in these age groups when they have indicative symptoms, even with no known epidemiologic link to another case."