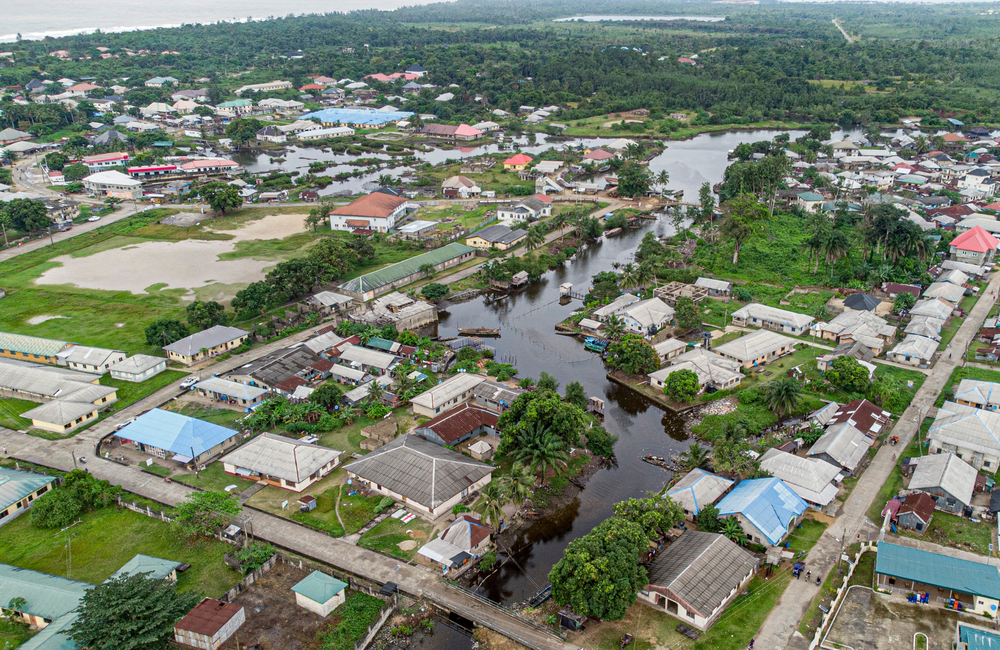 Sexual transmission, including between men and women, appears to play a key role in the spread of mpox in Nigeria, according to two recent reports. Researchers also found that mpox is more severe among people with advanced HIV or varicella zoster virus, and that few are vaccinated in Nigeria.
As aidsmap previously reported, the UK Health Security Agency (UKHSA) detected the first cases in a new global outbreak of mpox (formerly known as monkeypox) in May 2022. As of 30 September 2023, there have been more than 91,000 confirmed cases reported in 115 countries, resulting in 157 deaths, according to the World Health Organization. A large majority of those affected were gay, bisexual and other men who have sex with men.
Before the global outbreak, mpox was mainly known as an uncommon disease in central and western Africa, where it largely affected children. It was associated with contact with wild animals and did not appear to spread easily between people.
But the epidemiology of mpox changed with a 2017 outbreak in Nigeria. More than 80% of those affected were men and cases differed from the historical pattern, with many patients developing extensive genital lesions.
Professor Dimie Ogoina of Niger Delta University suspected that mpox was spreading via sex, finding that many of the affected men reported high-risk sexual behaviour, including condomless casual sex, multiple partners and contact with sex workers. But as Ogoina told NPR last year, people were reluctant to accept that mpox could be sexually transmitted. The 2017 outbreak was largely contained, but transmission continued to occur at a low level and may have been a precursor to the global outbreak five years later.
The global outbreak did not spare countries in Africa. The 2022 outbreak coincided with Nigeria's largest outbreak, with 762 confirmed cases, according to the Nigeria Centre for Disease Control and Prevention. There are still gaps in the understanding of mpox in Nigeria, for example, the role of the loss of protection due to discontinuation of smallpox vaccination and lack of clarity about infection in animals.

In one of the new reports, published in The Lancet Infectious Diseases, Ogoina and colleagues described the clinical presentation and predictors of severe disease among people diagnosed with mpox in Nigeria between February 2022 and January 2023.

The analysis included 160 people with laboratory-confirmed or probable mpox seen at 22 treatment centres and outpatient clinics across Nigeria. People who could not be examined for clinical characteristics and those with unknown mortality outcomes were excluded.

Of these, 134 (84%) were adults and 114 (71%) were men. Just over a quarter were women (compared with less than 2% outside of Africa) and 16% were children (compared with less than 1% outside of Africa). Only 5% were men who have sex with men (compared with more than 90% outside of Africa). However, the authors cautioned, "As same-sex relationships are prohibited by legislation in Nigeria, under-ascertainment among gay and bisexual men and men who have sex with men with mild and moderate mpox is plausible due to fear of stigma and victimisation."

Twenty-five people (16%) were living with HIV. By comparison, about a quarter of people with mpox in the UK and up to half of all cases worldwide during the 2022 outbreak had HIV.

What's more, nearly a third had concomitant varicella zoster virus (VZV) infection, which causes chickenpox and shingles. VZV co-infection has not been reported outside of Africa, according to the study authors. They suggested that initial infection with one virus might cause the immune system to be more susceptible to the other; VZV lesions could serve as an entry point for mpox virus or mpox might trigger reactivation of existing VZV.

A majority of patients experienced fever and had an extensive rash; 43% developed secondary bacterial infections. Nearly half were hospitalised (48%, compared with 11% outside of Africa), 30 (19%) were considered to have severe disease and nine people died (6%, compared with less than 1% outside of Africa). Most deaths were attributed to sepsis, or disseminated infection that triggers a severe immune reaction.

"These differences in clinical presentation could be due to several factors including differences in sample sizes, methods, route, type of exposure to monkeypox virus, viral clades and lineages, host immune response to the virus, and promptness and type of medical care received, among other factors," Ogoina and colleagues wrote.

People with VZV or advanced HIV were more likely to develop severe mpox disease and had higher mortality. But no one taking regular antiretroviral therapy for longer than six months had severe disease. This is consistent with a global study showing that mpox can be very severe in people with uncontrolled HIV, while another analysis found that HIV-positive people are not at greater risk unless they have advanced immune suppression.

In a second recent report, published as a letter in the New England Journal of Medicine, Ogoina and Dr Hendris James of Niger Delta University Teaching Hospital described the characteristics of mpox among linked heterosexual casual partners treated at a hospital in Bayelsa, Nigeria, between June and October 2022.

The authors identified 11 adults with confirmed mpox and five probable cases who reported having sexual contact with persons known to have laboratory-confirmed mpox within one month prior to the onset of symptoms. Half were men, half were women and most were in their twenties or thirties.

All of the patients reported condomless casual receptive or insertive vaginal sex before the onset of illness, including three who had linked partners who were female sex workers. The researchers identified seven linked transmission chains. None reported animal exposures or household contacts with mpox.

All 16 people developed a genital rash and 75% had fever. However, none had anal-rectal or oral lesions, as were commonly seen among gay men with mpox in other countries. No one in this group was living with HIV, and there were no deaths.

"In this study, although phylogenetic data were not available, the temporal relationship between sexual activity and the onset of symptoms, the localisation of lesions to the genital area and the absence of previous animal exposures support human-to-human transmission of [mpox virus] through sexual contact," the authors concluded.

Despite the ongoing mpox outbreak in Nigeria, testing, vaccination and treatment are not readily available. In fact, none of the 160 patients in the first analysis were vaccinated or received tecovirimat (TPOXX) treatment. The MVA-BN vaccine (sold as Imvanex in Europe and Jynneos in the US) has now been widely deployed in Europe and the US and has contributed to the drop in case numbers and severity, along with behaviour change and natural immunity after infection.

"Proactive screening, management of co-infections, the integration and strengthening of mpox and HIV surveillance, and preventive and treatment services should be prioritised in Nigeria and across Africa," Ogoina and colleagues concluded.

"Early mpox diagnosis and the prompt recognition and treatment of associated co-infections are necessary to address the burden of mpox in Nigeria," they added. "The observed adverse associations between mpox and advanced HIV disease call for urgent integration of mpox into the national AIDS and sexually transmitted diseases control programmes in Nigeria and across Africa."
References
Ogoina D et al. Clinical characteristics and predictors of human mpox outcome during the 2022 outbreak in Nigeria: a cohort study. The Lancet Infectious Diseases, online ahead of print, 23 August 2023 (open access).
DOI: https://doi.org/10.1016/S1473-3099(23)00427-9
Ogoina D & James HI. Mpox among Linked Heterosexual Casual Partners in Bayelsa, Nigeria. New England Journal of Medicine 388:2101-2104, 2023.
DOI: https://doi.org/10.1056/NEJMc2300866