Welcome to the December 2020 Sexual Health & HIV Policy EUROBulletin.
Our eFeature in this edition is an interview with Dr Annabel Sowemimo. Annabel is a sexual and reproductive health doctor and founder and director of Decolonising Contraception, a non-profit organisation led by people of colour, which aims to raise awareness about the historical and socio-economic barriers faced by people accessing sexual and reproductive care. We spoke to Annabel about the work of the collective and its plans for the coming year.
As we approach the end of this challenging year, this edition highlights some of the work that people in HIV, sexual and reproductive health have managed to complete in spite of all the hurdles in their way. We share the new edition of the annual European Contraception Atlas, the annual report from ECDC and WHO presenting new HIV data for the region, and new European HIV treatment guidelines. We also share updates on the protests and international advocacy work surrounding further restrictions to abortion access in Poland.
Other items to look out for in this edition include: research presented at the HIV Glasgow conference, recordings of webinars conducted during European testing week, and a new PrEP in Europe webinar being held on Thursday.
Not your copy of the bulletin? Click the link below to subscribe. 
---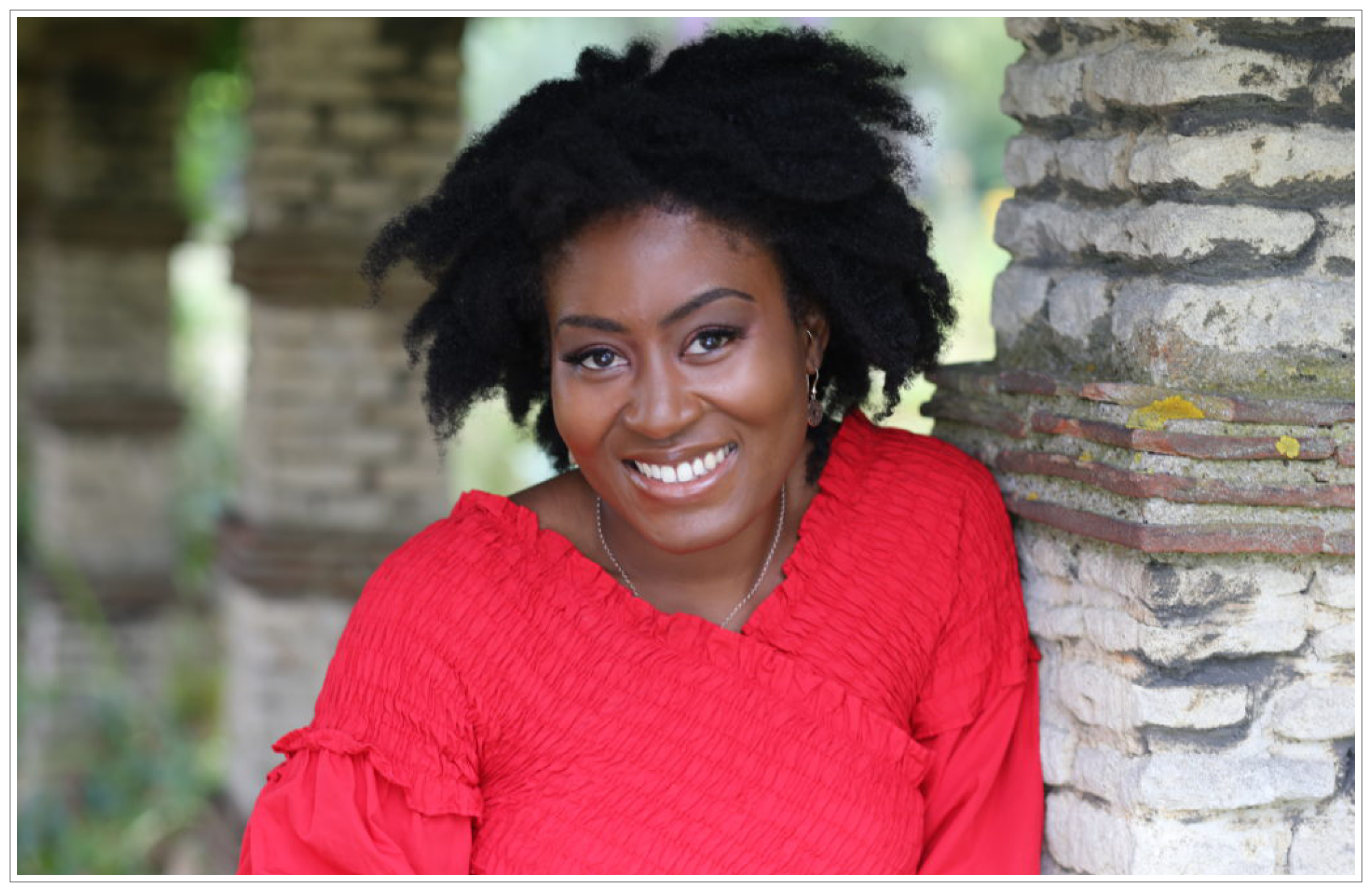 eFeature
Decolonising Contraception is a non-profit organisation led by people of colour, which aims to raise awareness about the historical and socio-economic barriers faced by people accessing sexual and reproductive care.  
In this eFeature interview, we spoke to Dr Annabel Sowemimo, founder and director of Decolonising Contraception, about its work to date and plans for the future.
---
Evidence, data & research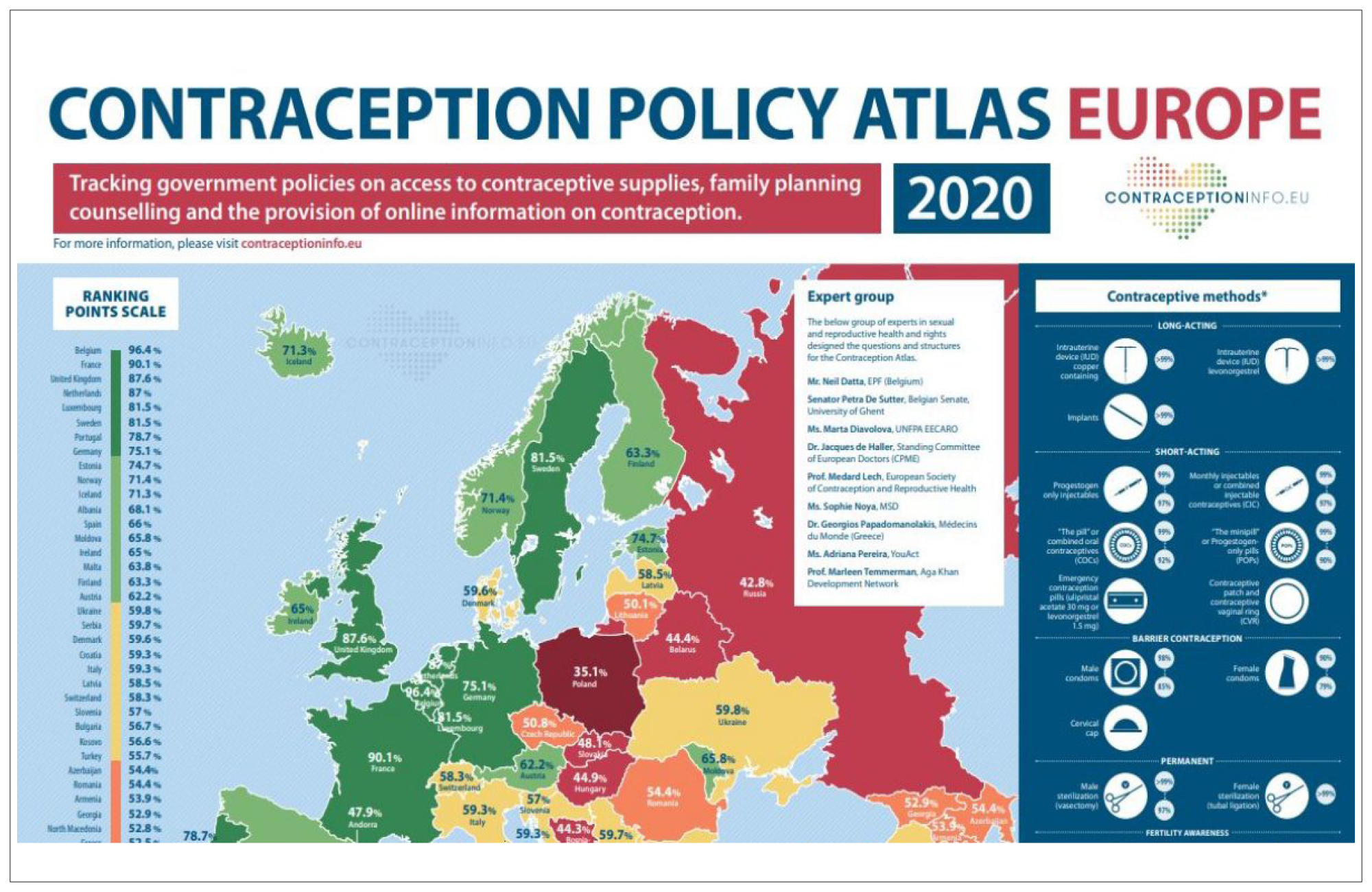 European Contraception Atlas
In November, the fourth annual European Contraception Atlas was launched. The Atlas is an online, interactive map, that rates countries according to their access to contraception, family planning counselling and online information.
Belgium took the top spot and several countries have improved since the previous atlas was released, but Poland remained at the bottom.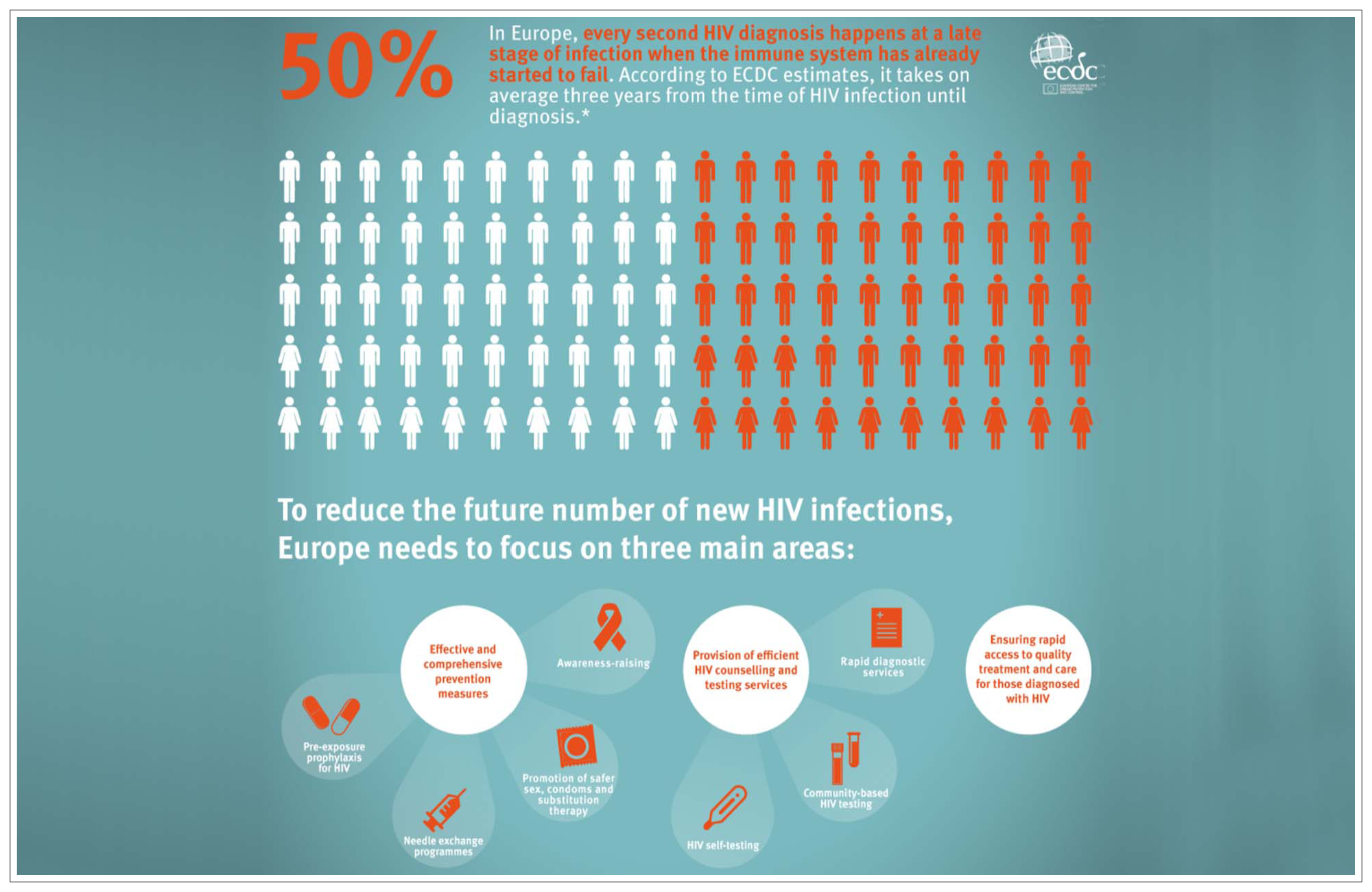 New data on HIV in Europe
The European Centre for Disease Prevention and Control (ECDC) and the World Health Organization (WHO) regional office for Europe have published a new annual report using 2019 data on HIV in Europe.
Nearly 137,000 people were newly diagnosed with HIV in the European region in 2019, with trends continuing to vary widely in different areas.
In a joint press release ahead of World AIDS Day, ECDC and WHO call for improved HIV testing, highlighting that every second HIV diagnosis happens at a late stage of infection. Both organisations recommend that HIV testing services include self-testing and community-based testing using rapid tests.
News from HIV Glasgow 2020
The 2020 International Congress on Drug Therapy in HIV Infection (HIV Glasgow) took place from 5 to 8 October 2020. It was held virtually this year due to the coronavirus. NAM aidsmap published news reports on research presented to the conference and a summary bulletin, which is available in English, French, Italian, Portuguese, Russian and Spanish.
Diagnosis of rectal STIs
Despite improvements in the quality of sexual health screening over the past decade, men who have sex with men (MSM) living in many European cities report not having tests that would detect rectal gonorrhoea or chlamydia, data from the European MSM Internet Survey (EMIS) show. Improvements have mostly been seen in western Europe, with gaps most commonly observed in eastern and south-eastern Europe.
Participants in the survey who reported having had a screening for sexually transmitted infections (STIs) in the previous year were asked about the diagnostic procedures that were performed: providing a blood sample, urine sample, genital swab, genital inspection, anal swab and/or anal inspection. In half of cities, less than 29% of respondents had an anal swab, which is necessary to test for rectal gonorrhoea and chlamydia.
A study from the UK found that self-sampling for STIs in the rectum and throat is just as accurate as testing performed by a healthcare worker. The study involved almost 1800 women and gay men. A large number of rectal infections were identified in individuals who did not report a history of anal sex.
Late diagnosis of HIV
Almost half of HIV diagnoses in Europe are among people whose immune systems have already been seriously weakened by HIV, an international team of investigators report in BMC Infectious Diseases. Just under half a million people, half of them in Russia, are estimated to have received a late HIV diagnosis between 2010 and 2016.
Late diagnosis was associated with a ninefold increase in incidence of developing an AIDS-defining illness or dying within the first 12 months after HIV diagnosis. The investigators emphasised that these events may well have been preventable with prompt diagnosis and treatment.
Do people want injectable HIV treatment?
Two surveys presented to the HIV Glasgow conference found considerable interest among people taking HIV treatment in switching to long-acting injectable formulations.
The first survey, run by ViiV Healthcare, which makes the injectable HIV treatment cabotegravir/rilpivirine, involved 668 people living with HIV in France, Germany, Italy and the UK. It found that two-thirds of people on HIV treatment would like to switch to a long-acting injectable regimen.
The second study was run in Italy and included 242 people across the country. Over half had already heard of the prospect of long-acting treatment and 89% said they would be interested in switching.
---
Sexual health rights & advocacy
International support for protests in Poland
The situation in Poland has continued to deteriorate. In our September edition, we highlighted that the Polish President had dialled up anti-LGBT and anti-abortion rhetoric and pledges, leading to demonstrations and protests.
In Poland, the legislation on abortion care was already among the most restrictive in Europe. In October, the Polish Constitutional Tribunal issued a ruling finding abortion on the grounds of "severe and irreversible foetal defect or incurable illness that threatens the foetus' life" unconstitutional.
International organisations were quick to condemn the move, with a spokesperson for Amnesty International saying, "This judgement is the result of a coordinated systematic wave of attacks on women's human rights by Polish lawmakers…Legal prohibitions on abortion do not prevent abortion or reduce the rates of abortion; they serve only to damage women's health by pushing abortions underground or forcing women to travel to foreign countries to access abortion care they need and to which they have a right."
Tens of thousands took to the streets, day after day, to protest the ruling – these are believed to be the biggest protests in Poland's history. Reports quickly emerged of the excessive use of force by police and the government deployed the military to try to disperse the protests, saying it was necessary because of COVID-19.
The European Commission has expressed concerns about breaches of the rule of law in Poland and parliamentarians called on the Commission to go further, with over 200 parliamentarians signing a letter asking it to launch infringement procedures against Poland. The letter said, "As EU citizens and European Members of Parliaments, we declare our heartfelt solidarity with Polish citizens resisting this situation…Polish citizens are EU citizens and they rightly insist that EU institutions, in particular the European Commission, must defend their rights".
At the end of November, the European Parliament adopted a resolution condemning Poland's actions, both in terms of the denial of sexual and reproductive health and rights and in terms of its use of force and violence against protesters.
WHO country assessments
The World Health Organization (WHO) has published country assessments on sexual, reproductive, maternal, newborn, child and adolescent health in Albania, Azerbaijan, Kazakhstan, Kyrgyzstan, the Republic of Moldova and Romania.
The assessments show that some services and interventions need more development. Sexual and reproductive health services for adolescents and management of sexually transmitted infections (STIs) were among those highlighted as needing more attention.
---
Reports & resources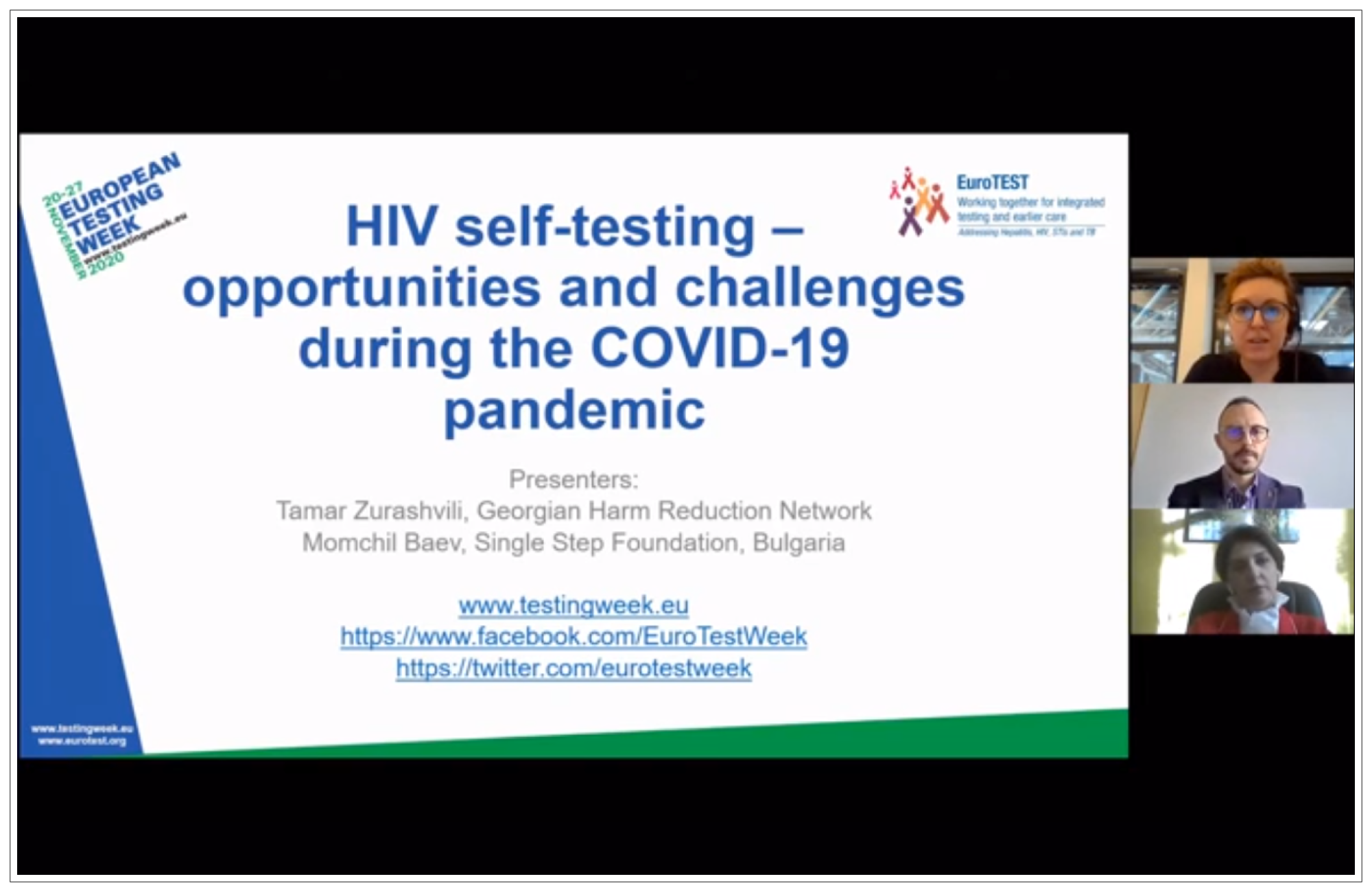 European testing week videos and webinars
European testing week took place in November and organisers put together a series of webinars around the theme, 'Challenges and opportunities for testing during the COVID-19 pandemic throughout Europe'.
Several of the webinars were recorded and are available to watch online, including, Integrating testing for HIV and/or viral hepatitis and COVID-19 and HIV self-testing – opportunities and challenges during the COVID-19 pandemic.
PrEP uptake continues to increase
HIV prevention advocacy organisation, AVAC, has updated its global tracking map of access to PrEP (regular medication to prevent HIV infection) with data from quarter three of 2020. It notes that, in spite of the COVID-19 pandemic, overall uptake of PrEP continued to climb. A spreadsheet of the data is available, or you can explore AVAC's data visualisation map.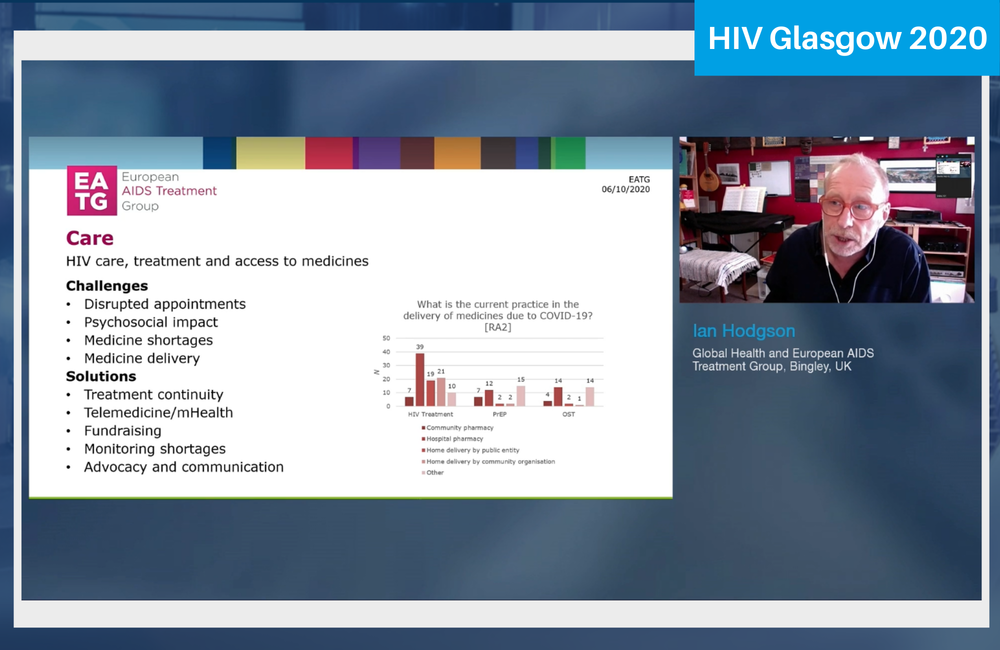 Impact of COVID-19 on European HIV organisations
A series of rapid-response surveys run by the European AIDS Treatment Group (EATG) has uncovered significant changes in access to HIV testing, PrEP and HIV treatment during the course of the COVID-19 epidemic.
EATG's Ian Hodgson, presenting the findings to the HIV Glasgow 2020 conference, said that they did not just document the impact of the COVID epidemic on HIV services, but also showed that a number of community organisations have organised innovative solutions to these. Hodgson told the conference that the challenge now was for HIV and other community organisations to change from an emergency to a strategic response to the pandemic.
---
Treatment & service guidelines
New EACS HIV treatment guidelines
The European AIDS Clinical Society (EACS) released an updated edition of its HIV treatment guidelines (10.1) in October. This year, the changes made to the guidelines were relatively minor.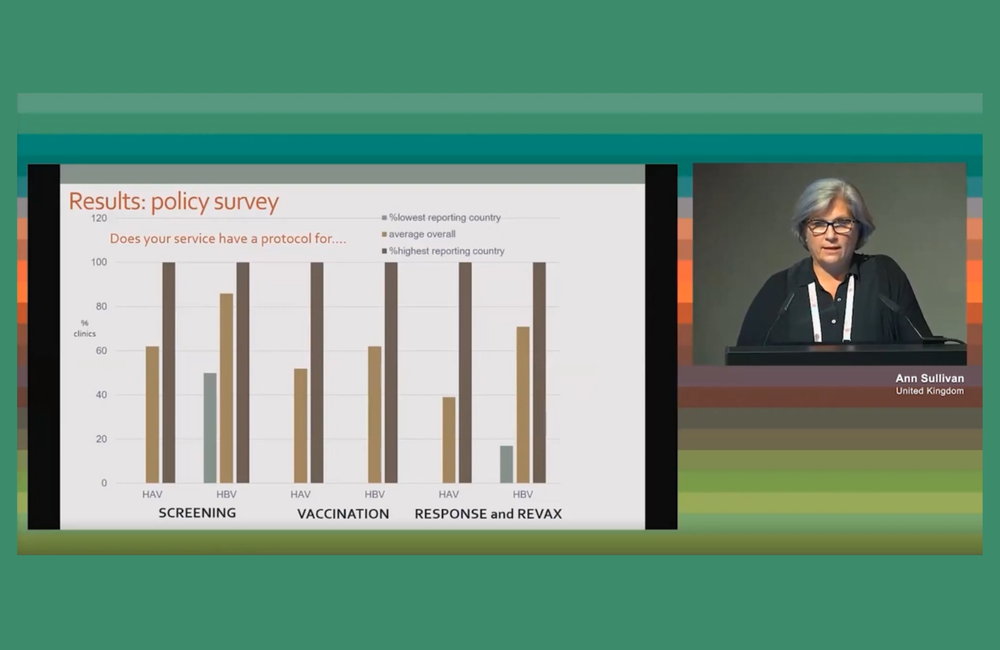 First region-wide audit of services
For the first time, the European AIDS Clinical Society (EACS) and the European Centre for Disease Prevention and Control (ECDC) have conducted an audit of an aspect of HIV clinical services, measuring provision in five countries against one set of standards and comparing the degree to which different countries and clinics meet that standard. The screening, prevention and management of viral hepatitis in people with HIV was audited in Georgia, Germany, Poland, Romania and Spain. The audit was a pilot project designed to demonstrate that such an exercise was possible.
---
Parliament & other European institutions
SRHR and the EU4Health Programme
The European Parliamentary Forum for Sexual & Reproductive Rights (EPF) reports that, thanks to the commitment of champions of sexual and reproductive health and rights (SRHR) including Members of the European Parliament (MEPs), enhancing access to SRHR is now listed as an objective for the EU4Health programme.
EU4Health is an ambitious new European Union (EU) programme launched in response to COVID-19 and backed by a 5.1 billion Euro budget. Its aims include strengthening health systems, boosting preparedness for cross-border health threats and making medicines and medical devices affordable. Applications for funding will open in 2021.
Committee for Medicinal Products for Human Use
At its meeting in October, the European Medicines Agency's Committee for Medicinal Products for Human Use (CHMP) recommended the authorisation of two new injectable medicines to be used together to treat HIV, rilpivirine (Rekambys) and cabotegravir (Vocabria). They are the first antiretrovirals to be made available in a long-acting injectable formulation.
At its meeting in November, the CHMP also recommended an extension to the approval of dolutegravir (Tivicay) that expands the range of paediatric HIV treatment options. Tivicay is now also authorised as a dispersible 5mg tablet, and its new indication is as a treatment for HIV for adults, adolescents and children of 4 weeks of age or older and weighing at least 3kg.
At the December meeting, fostemsavir (Rukobia) received a positive opinion from the CHMP group for treatment of multidrug-resistant HIV. This is an important development for people who have drug-resistant HIV with few treatment options available. 
---
Country-specific news
Bulgaria | A demonstration project conducted in Bulgaria has shown that more people get tested for HIV when self-testing is available.
Ireland | The Irish Family Planning Association (IPFA) has published an analysis of early abortion care and concluded that community-based care is working well in Ireland, with 92% of its clients self-managing their abortion at home.
Italy | In October, the Italian Medicines Agency (AIFA) reclassified ulipistral acetate (UPA) emergency contraceptive pill EllaOne so that a prescription is no longer required for its purchase by women under 18.
Malta | A journalist recently conducted a phone survey to find out if the weekend on-call pharmacies in Malta and Gozo sell emergency contraception. She concluded that 'buying the morning-after-pill on Sunday is an arduous task'.
Moldova | The World Health Organization (WHO) reports that unprecedented work has been undertaken in the Republic of Moldova to ensure that adolescents can access sexual and reproductive health services. Among other efforts, the country established youth-friendly clinics in every district and municipality between 2002 and 2017.
Spain | The Spanish Society for Contraception (SEC) recently published the findings of its annual National Contraception Survey, showing a clear increase in the percentage of women reporting having ever used emergency contraception.
Slovakia | Women's rights organisations reacted with relief to the news that the Slovak Parliament has voted down draft legislation that, if adopted, would have imposed new barriers to accessing lawful abortion care.
Switzerland | The Federal Office of Public Health reports that the number of new HIV infections in Switzerland has fallen by a third, compared to the same period last year.
The Netherlands | While over 80% of anal sex among people using pre-exposure prophylaxis (PrEP) in Amsterdam was covered by PrEP alone, condoms and PrEP were used for nearly one in five anal sex acts with casual partners, according to findings from the Amsterdam PrEP (AMPrEP) demonstration project.
Russia | A new study shows the negative impact that the COVID-19 pandemic is having on access to HIV care in the Russian Federation and shows that people living with HIV in the country are more susceptible to COVID-19 but less likely to seek testing or treatment.