A round-up of the latest HIV news, for people living with HIV in the UK and beyond.
Very poor knowledge of HIV among London hospital staff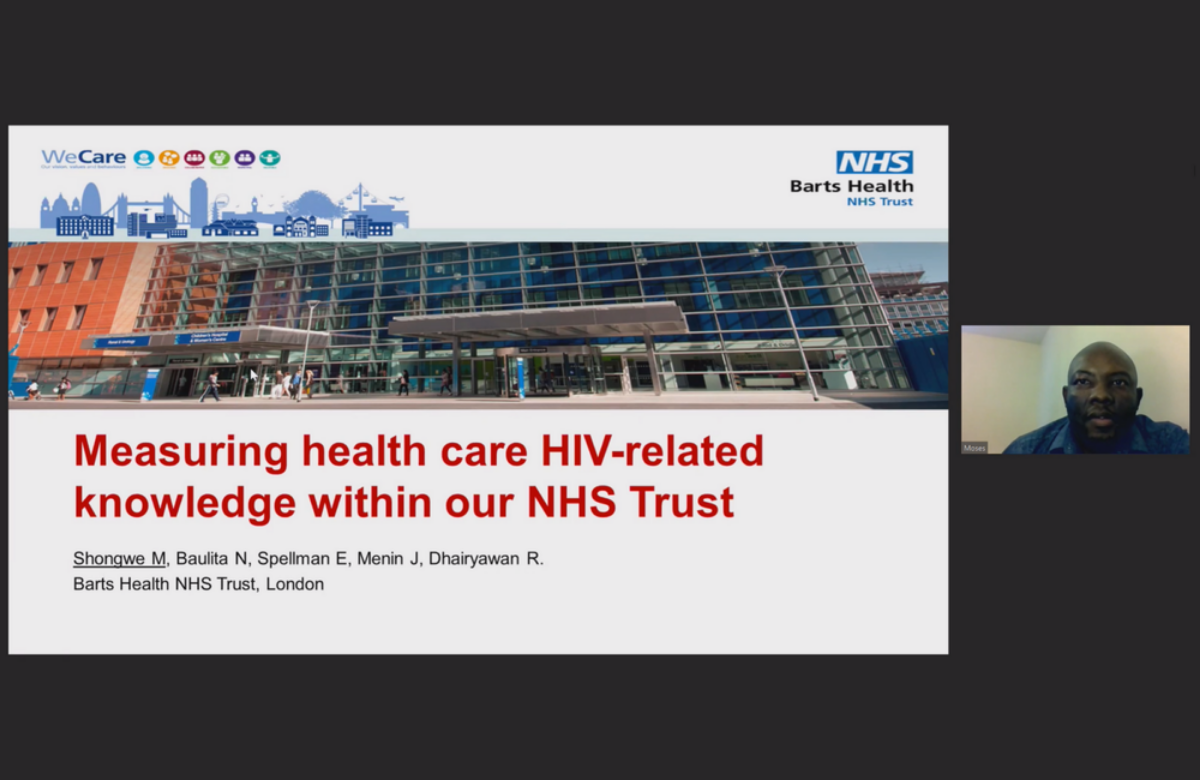 A survey of nurses, healthcare assistants, doctors and other staff at three major London hospitals has shown disturbing gaps in HIV knowledge among those working on general hospital wards and surgical theatres. The survey was done at St Bartholomew's Hospital, the Royal London Hospital and Newham Hospital.
Eighty per cent had not heard of U=U (Undetectable = Untransmittable) and 35% did not think that a person living with HIV can conceive and have children who are HIV negative.
If they were treating a patient with HIV, 38% said they would feel at risk of HIV transmission. In the case of a needlestick injury from a patient with an undetectable viral load, 47% believed they would get HIV.
Three-quarters would not be confident discussing HIV status with a patient. A quarter would isolate HIV-positive patients in side-rooms and half thought they should be operated on at the end of the day, due to a risk of contamination.
Perhaps more encouragingly, 82% said they would like more information and training on HIV. The Barts HIV team say they will work on this.
---
How clinics can support older people with HIV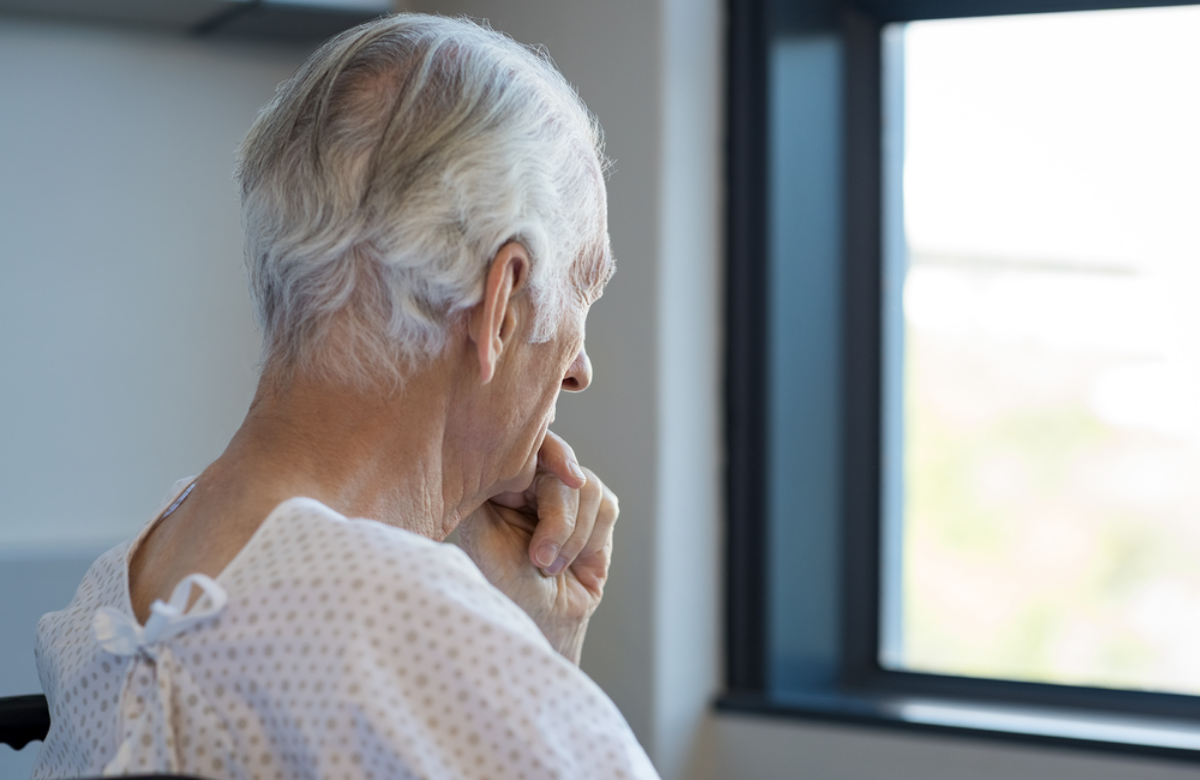 As people living with HIV are living into old age, clinicians are developing new models of care. One model is to have HIV clinicians work in collaboration with doctors who specialise in the care of older people (geriatric medicine) to offer extra support to older individuals who are having difficulties. This is how services are offered in Brighton.
The main reasons that patients are referred to the Silver Clinic are because they have multiple illnesses which are being managed separately without any co-ordination, because they are taking a large number of medicines that may not all be suitable together, or because they are dealing with problems like falls, frailty, mobility issues, and cognitive decline.
In a recent article, the Brighton clinicians gave an example of how they helped one man. He is a 69 year old who was diagnosed with HIV two decades ago. At first, he described feelings of being 'fed up' as well as intermittent incontinence. He lives alone and reported feeling socially isolated. He has poor mobility, but he dislikes using a walking stick, and he reported three falls in the previous three months. He lives in a small village and therefore relies heavily on his car. In addition, his social security benefits have been reduced. His HIV health is good – he has a CD4 count of 750 and an undetectable HIV viral load.
His non-HIV health on the other hand is less good. He has several co-morbidities including type 2 diabetes, depression, osteopenia, and chronic back pain. He takes nine medications for these, in addition to his HIV treatment.
By working together, the geriatrics and HIV specialists were able to recommend a number of measures. These included referring him to occupational health and physiotherapy to prevent further falls, treatment for osteoporosis to reduce the risk of bone fractures, and adjusting meds that were thought to be linked to his incontinence. His HIV treatment was simplified to one tablet which, in turn, allowed some further rationalisation of his non-HIV meds. He was signposted to community peer services to support and encourage him to develop and enrich his social life. He was also referred to cognitive behavioural therapy to help him improve his mental health.
Although his clinical symptoms persisted, his quality of life improved.
---
aidsmapLIVE: World AIDS Day 2020 Special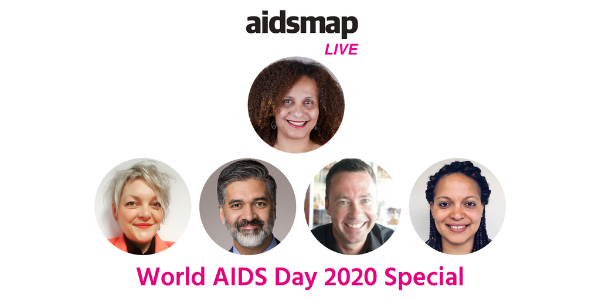 This Thursday 26 November we're back for a World AIDS Day aidsmapLIVE special.
Joining NAM's Susan Cole are: Dr Laura Waters, HIV doctor and Chair of the British HIV Association; Vinay Saldanha, Director, Regional Support Team for Eastern Europe and Central Asia at UNAIDS; Andy Seale, Adviser, Global HIV, Hepatitis and STI Programmes at the World Health Organization; and Georgina Caswell, Head of Programmes at GNP+.
aidsmapLIVE will be broadcast at 6pm (UK time) on aidsmap's Facebook and Twitter pages.
---
Taking antibiotics to prevent STIs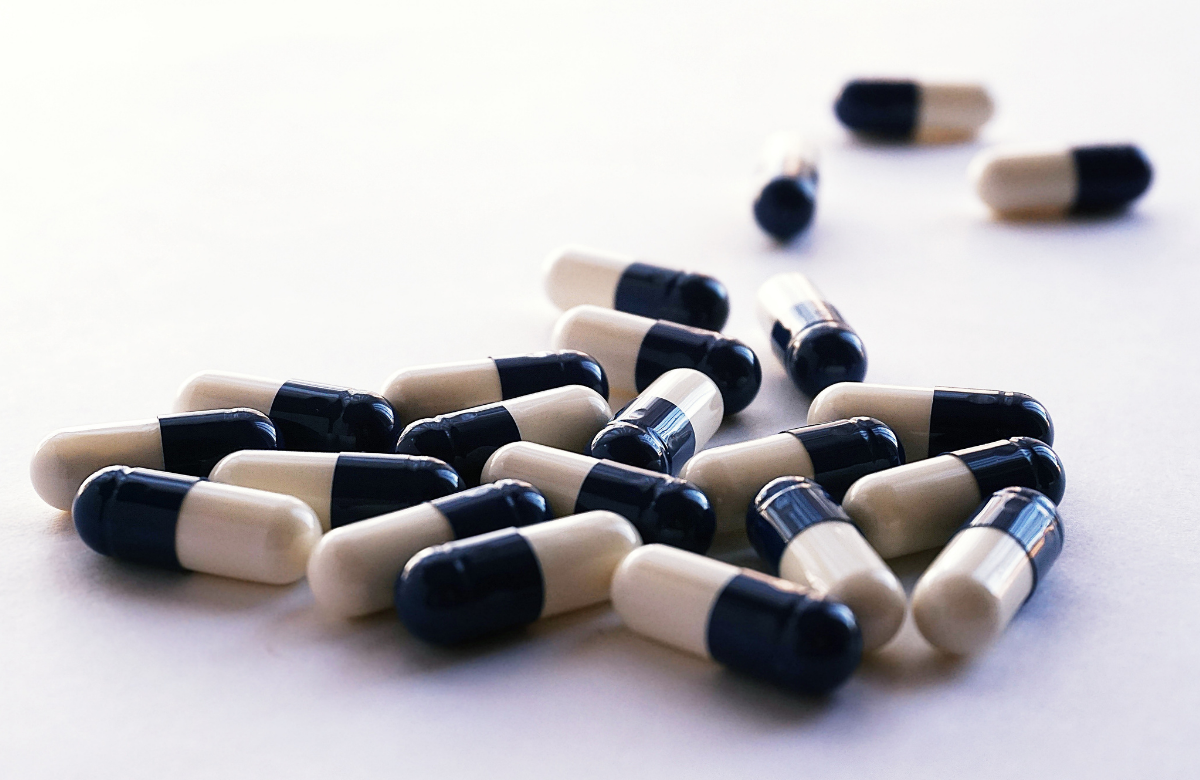 Research is ongoing into using the antibiotic doxycycline to prevent STIs, in a similar way to how PrEP is used to prevent HIV. Some early studies found that it reduced rates of STIs in HIV-positive gay and bisexual men and HIV-negative PrEP users. However, many scientists advise against the use of antibiotics for prevention of infections before diagnosis, as this may risk the development of bacteria that are resistant to antibiotics (which are also used for STI treatment).
Some people are not waiting for the results of those studies. A survey of 1856 people taking PrEP in the UK found that 9% were buying antibiotics to prevent STIs. Those buying antibiotics were more likely to have more sexual partners in the last six months, more likely to have a recent diagnosis of an STI and more likely to participate in chemsex. This suggests that it is people at greatest risk of STIs who are using antibiotics.
The researchers urge people buying antibiotics to discuss it with doctors. This will give people the greatest chance of using specific antibiotics that are effective against common STIs. It will also give people the opportunity to get advice around re-testing to check an STI has been cured.
---
Vacancies at NAM: Trustees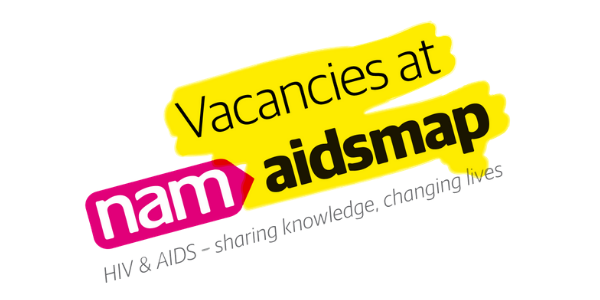 We are currently looking for trustees to join our board. We are particularly looking to increase the representation of trans people, women and people from sub-Saharan African communities on our board.
If you wish to apply, please send your CV, along with a brief explanation of why you are interested in becoming a trustee to info@nam.org.uk.
---
HIV, cancer and smoking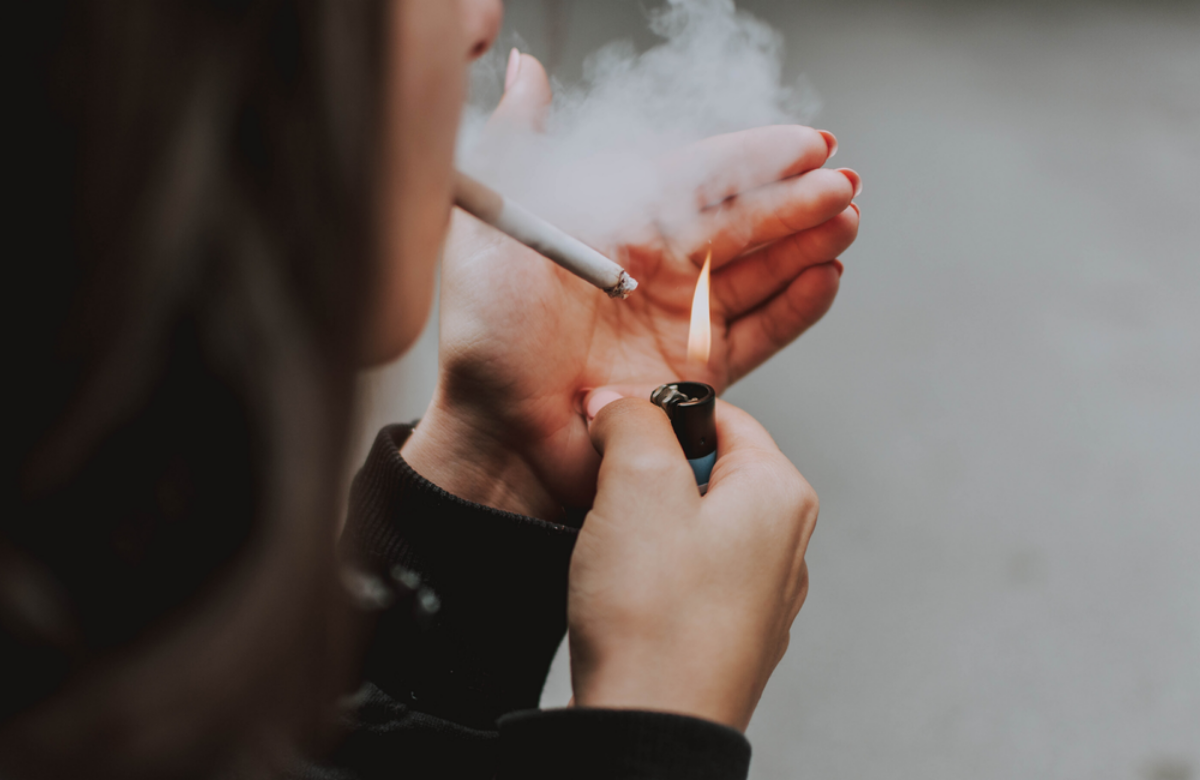 Having HIV appears to increase the risk of developing cancers that are associated with smoking. The researchers compared cancer-risk between closely matched individuals with and without HIV in the US.
We already know that many cancers are more common in smokers than non-smokers. As well as lung cancer, the list includes cancers of the mouth and throat, voice box, oesophagus, stomach, kidney, pancreas, liver, bladder, cervix, colon and rectum, and acute myeloid leukaemia.
Having a low CD4 count also increased the risk of these cancers in this study. Even in recent years, with access to effective HIV treatment, people with HIV had a 50% increased risk of developing a smoking-related cancer than people who didn't have HIV.
And women with HIV appeared to have an especially high risk of developing a smoking-related cancer.
The researchers say that HIV clinics need to do more to educate their patients, especially women, about the harms of smoking and the benefits of quitting.
---
The search for an HIV cure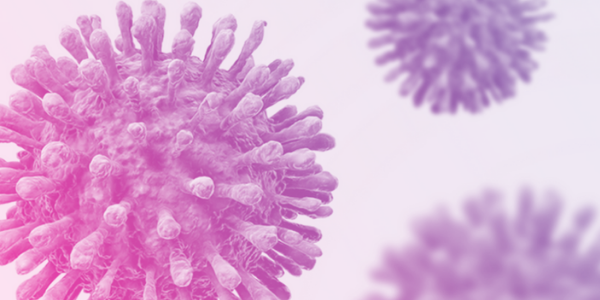 Two people have been cured of HIV after bone marrow transplants replaced all the cells of their immune systems and another possible cure without a bone marrow transplant was reported in 2020, although it's too early to say if HIV has been completely cleared in this case.
Find out more about the search for an HIV cure in our recently updated About HIV page.
---
Editors' picks from other sources
People living with HIV and their healthcare providers may have some concern about interactions between HIV treatments and COVID-19 treatments. Here's what we know right now.
Demetre Daskalakis, M.D., who led New York City through seven years of bold programmes that made the city's HIV rates plunge, will take his prevention vision national starting 21 December.
The Crown season four finally introduces Princess Diana and touches on her legacy of fighting HIV/AIDS stigma – with mixed results.
The government has now agreed with our position that there is no clinical reason to exclude people living with HIV from the COVID-19 antibody testing offer. Moving forward, people living with HIV will be able to access an antibody test through GOV.UK.