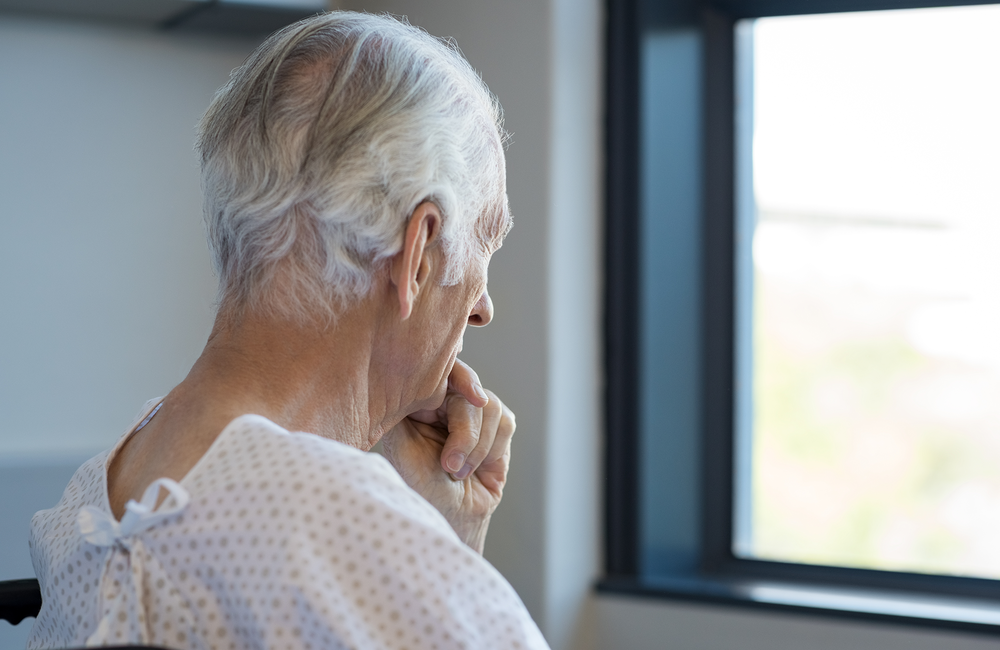 As people living with HIV are living into old age, clinicians are developing new models of care. Dr Tom Levett and colleagues in Brighton, England, have recently described a combined HIV and geriatrics clinic – the Silver Clinic – that was designed to meet the needs of such patients by combining HIV care with geriatric care.
In the UK currently 39,000 people (39% of the total) accessing HIV services are aged 50 or older. By 2030, 73% of people with HIV in the Netherlands will be aged over 50. As people with HIV grow older they appear to be experiencing more age-related illnesses than HIV-negative people of similar age. People with more illnesses need to take more medications (this is known as polypharmacy) and as they age they often face functional and cognitive decline, frailty and falls. These can be grouped together as 'geriatric syndromes'.
The Silver Clinic in Brighton, England, was set up to address the complex needs of people who are ageing with HIV. The clinic team consists of a geriatrics physician working alongside an HIV physician, HIV nurse specialist and HIV pharmacist.
The clinic assessed 52 patients between January 2015 and October 2019; their ages ranged from 53 to 87. Reflecting the HIV population in Brighton, the majority (47) were men, 41 of whom were men who have sex with men, and almost all (50) were White. The number of conditions that patients had, in addition to HIV, ranged from two to 29 and the number of co-medications, in addition to antiretroviral therapy (ART), was between one and 15. All had undetectable HIV viral load.
Patients are referred into it on the basis of age (over 50), complex co-morbidities (having several illnesses at the same time) and/or polypharmacy, or geriatric syndromes. New patients are asked to fill out some questionnaires before they attend the clinic. These focus on physical and mental health and quality of life. The results of these serve as the basis for Patient Reported Outcome Measures (PROMs). A multi-disciplinary team meets before the patient's first visit to discuss the patient's clinical records and PROMs.
Patients typically have two Silver Clinic appointments at which changes or suggestions are made to their regular care and treatment.
The main reasons for referring patients to the Silver Clinic were to co-ordinate the clinical management of co-morbidities (35 patients), problematic polypharmacy (seven), and suspected geriatric syndrome (ten patients with falls, frailty, mobility issues, and cognitive decline). Although geriatric syndromes were the leading reason for referring ten patients, they were seen to some extent in all of the patients.
The authors illustrate their account by anonymously describing one patient, a man who is 69 years old, and who was diagnosed with HIV in 1999. At first, he described feelings of being 'fed up' as well as intermittent incontinence. He had several co-morbidities with associated polypharmacy. He lives alone and reported feeling socially isolated. He has poor mobility, but he dislikes using a walking stick, and he reported three falls in the previous three months. He lives in a small village and therefore relies heavily on his car. In addition, his social security benefits have been reduced. His HIV health is good – he was taking darunavir, ritonavir and lamivudine and had a CD4 count of 750 and an undetectable HIV viral load.
His non-HIV health on the other hand is less good. He has several co-morbidities including type 2 diabetes, depression, osteopenia, and chronic back pain. He takes nine medications for these, in addition to his ART.
By working together, the geriatrics and HIV specialists were able to improve his quality of life by recommending a number of measures. These included referring him to occupational health and physiotherapy to prevent further falls, treatment for osteoporosis to reduce the risk of bone fractures, and adjusting meds that were thought to be linked to his incontinence. His ART was simplified to one-tablet Rezolsta (darunavir + cobicistat) which, in turn, allowed some further rationalisation of his non-HIV meds. He was signposted to community peer services to support and encourage him to develop and enrich his social life. He was also referred to cognitive behavioural therapy to help him improve his mental health.
Although his clinical symptoms persisted, his quality of life improved.
The authors note a number of limitations to their account:
The sample size is very small, and so it is difficult to make generalisations.
This is a new service, and so there are no data regarding longer-term health benefits or cost-effectiveness.
However, they do note that the clinic meets 2019 European AIDS Clinical Society Guidance on Frailty in the Context of Ageing and the 2018 British HIV Association Standards of Care which advocate for the involvement of a geriatrician with HIV knowledge in the care of patients who need complex HIV care.