A round-up of the latest HIV news, for people living with HIV in the UK and beyond.
Viral blips and low quantities of the virus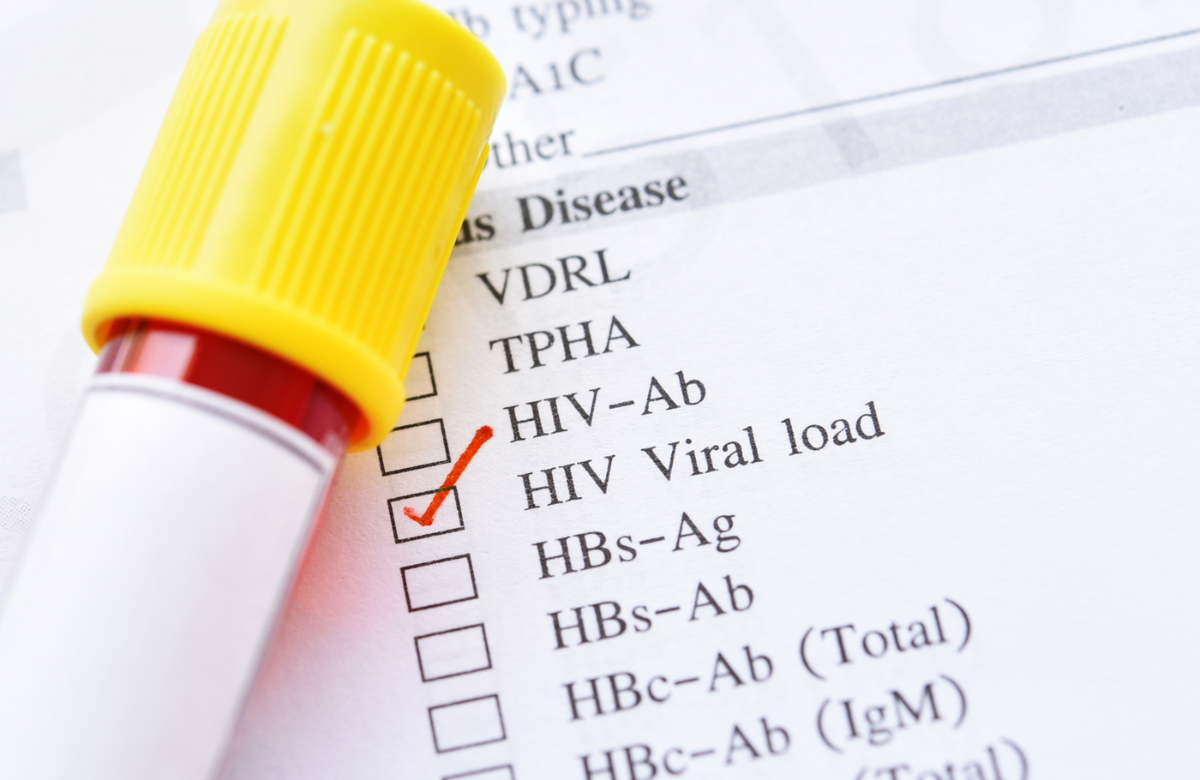 Viral load blips are a common experience for people living with HIV, especially with the increasing sensitivity of HIV viral load tests. However, HIV researchers have been uncertain about their significance or their cause.
A new European study has identified viral load blips and low-level quantities of the HIV virus (also known as low-level viraemia) as important warning signs for people living with HIV.
A viral load blip is the term used to describe a short-term HIV viral load increase from undetectable (below 50 copies/ml) to a low but detectable level (between 50 copies/ml and 199 copies/ml) before becoming undetectable again.
Low-level viraemia is used to describe people with HIV who have multiple results which show the virus at levels between 50 copies/ml and 199 copies/ml. (Over 200 copies/ml is often used as an indicator of potential treatment failure.)
The researchers investigated the impact of viral blips and low-level viraemia in 22,532 people at HIV clinics in western Europe. This is the largest study to date within a high-income setting.
The research showed that 5% of those with viral blips and 12% of those with low-level viraemia went on to experience treatment failure within two years.
This means that both viral load blips and low-level viraemia are associated with an increased risk of subsequent treatment failure and they need to be taken seriously.
Although these results are concerning, it is important to note that the study also found that most people who experienced a viral blip or low-level viraemia went on to re-suppress HIV and did not experience treatment failure.
This research lends support to the European AIDS Clinical Society's recommendations. They say that people experiencing episodes of low-level viraemia should be tested for drug resistance. If there is drug resistance, their medication should be changed.
---
Weight gain and HIV treatment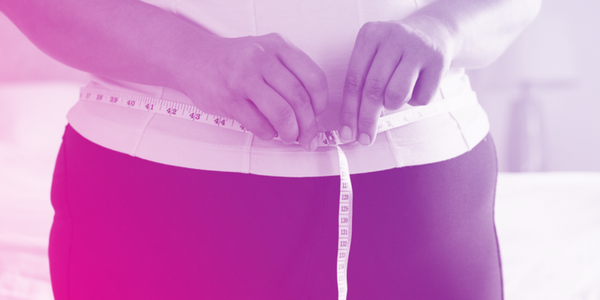 Starting anti-HIV treatment leads to improved health, suppression of HIV and strengthening of the immune system.
In recent years, studies have reported that some people living with HIV gain weight after starting HIV treatment. In our updated research briefing, read about how much weight gain has been seen in studies, who is more likely to gain weight and which anti-HIV treatments have been linked to weight gain.
---
Stigma and discrimination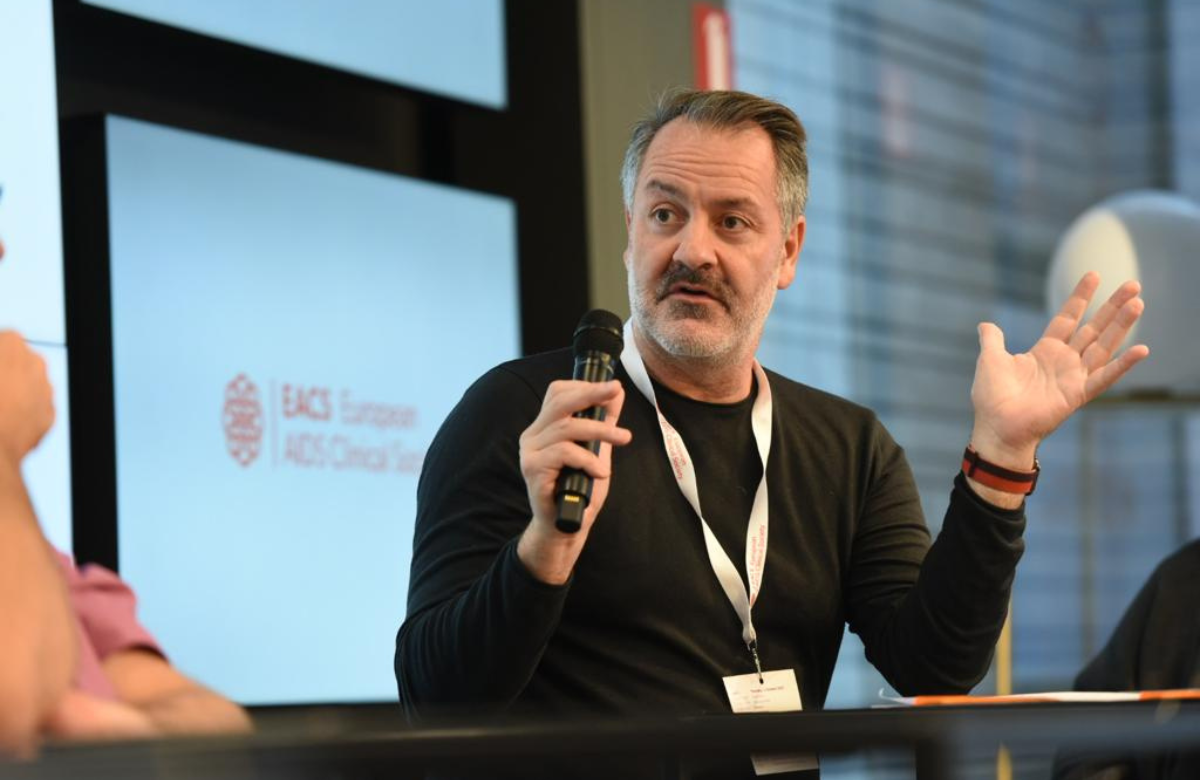 Large numbers of people living with HIV continue to experience stigma and discrimination, according to a survey of 3272 people living with HIV in 54 countries in Europe and central Asia. The sample over-recruited men (80%) and lesbian, gay and bisexual people (68%).
Over a quarter of respondents said they were ashamed of their HIV status, and a similar number had low self-esteem because of it. Over half said it was difficult to tell other people about their HIV status. The isolation of having HIV was underlined by 17% of respondents saying they had not told one friend, 19% saying they had never told a sexual partner and 26% who had not told any members of their family.
Negative reactions were common: 24% had been rejected by friends, 17% had received threats or abuse from a sexual partner, 16% had had discriminatory remarks or gossip from family and 15% had been blackmailed by people they knew. Many of these experiences had occurred quite recently. For example, a quarter of those who had been rejected by friends had experienced this in the past year.
Unsurprisingly, people experiencing stigma and discrimination were more likely to express dissatisfaction with their lives, but there was an even stronger association with physical health. People who rated their health as 'poor' or 'very poor' were three to four times more likely to experience such negative reactions as people with 'good' or 'very good' health.
Two different forms of stigma are 'enacted' and 'anticipated' stigma. Enacted stigma refers to other people's expressions of prejudice or disdain. Anticipated stigma is more about fear of what might happen.
The survey found that anticipated stigma remains common in healthcare settings: 56% had worried they might be treated differently by healthcare staff because of their status and 36% had actively avoided some healthcare services. Enacted stigma was less common, but in the previous 12 months, 11% had experienced healthcare staff being discriminatory to others with HIV, 9% had heard staff making discriminatory remarks or gossiping and 7% had experienced reduced or delayed services due to their HIV.
---
Adherence to HIV treatment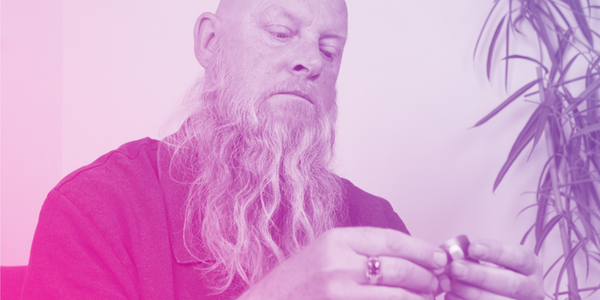 'Adherence' means taking your HIV medication in the right way, at the right time.
Matthew Hodson, Susan Cole and Mercy Shibemba share some things you can do to help you take your medication properly in our new video.
---
Injectable HIV treatment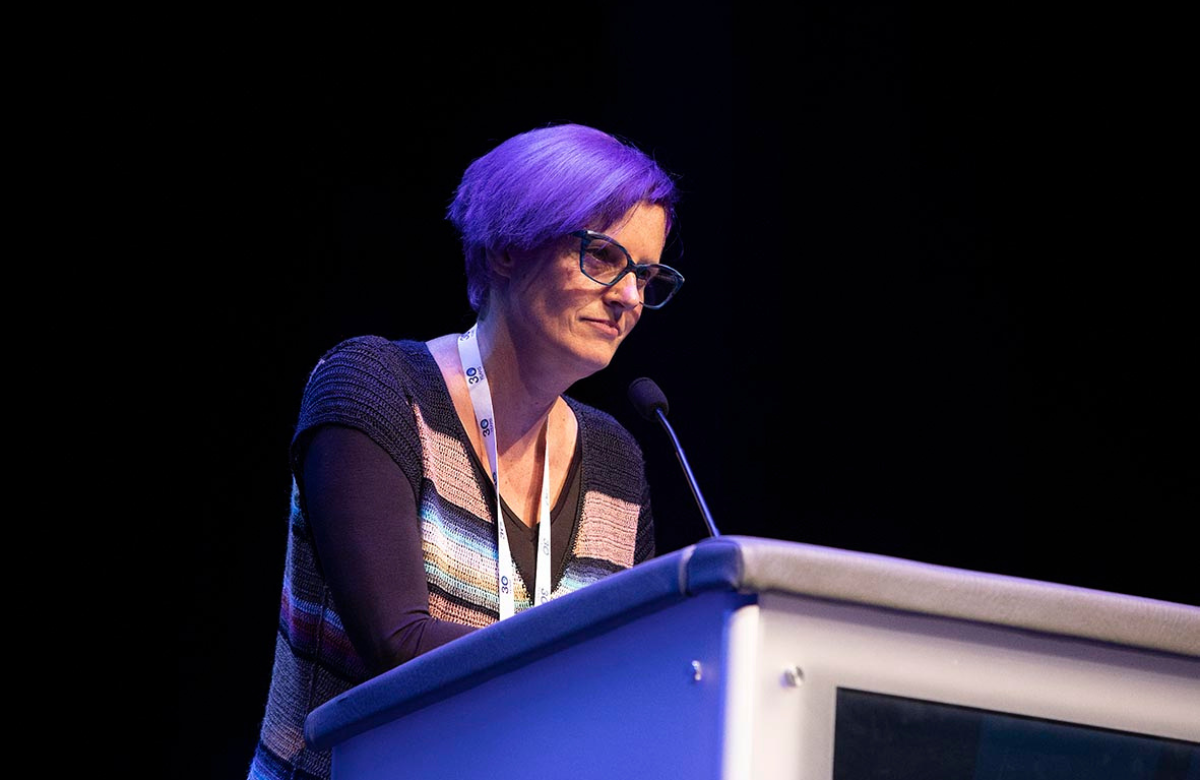 Many people are excited by the prospect of taking HIV treatment by injection once every two months. However, some doctors have warned that not everyone taking the medication finds it works for them – in the research studies of injectable cabotegravir (Vocabria) and rilpivirine (Rekambys), 1.4% of people who took them had treatment failure in the first three years.
A new analysis will help doctors identify people who are at greater risk of the injections not working. Three risk factors emerged as significant predictors of treatment failure:
Having virus with mutations that are linked to resistance to rilpivirine – one component of the injectable treatment.
Having virus of the A6 or A1 subtype – which is mostly found in Russia and neighbouring countries.
A greater body mass index – in other being words, being heavier for your height.
A combination of two factors was strongly associated with treatment failure (it occurred in 19% of people with two risk factors). It was much less common in people with a single risk factor (2.0%) or no risk factors (0.4%).
---
Conference bulletins survey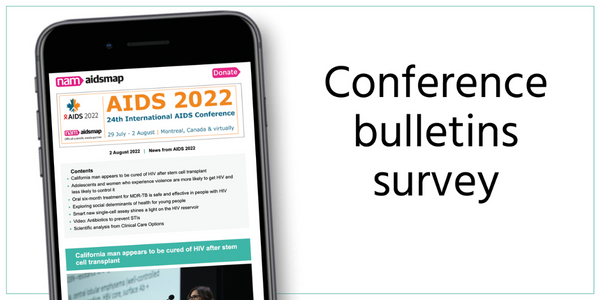 We would love to know what you think about our conference bulletins so that we continue to provide the best service we can. Can you please help us by filling in this short survey? It will only take a few minutes and is anonymous and confidential.
---
Pregnancies in women born with HIV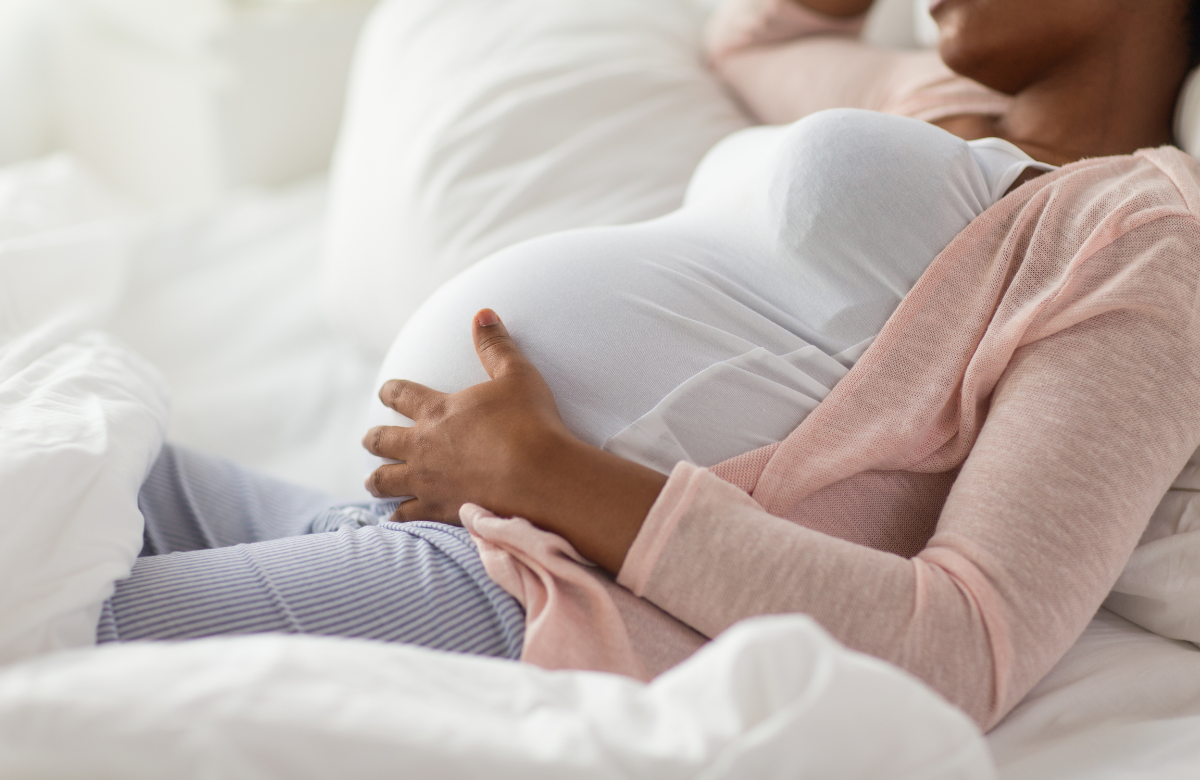 An increasing number of women who grew up with HIV are now having their own children, UK researchers say. In recent years, 3.5% of HIV-positive pregnant women have been living with HIV since birth.
Comparing pregnant women who grew up with HIV with other pregnant women living with HIV, those who grew up with it tend to be pregnant at a younger age. Although more were on treatment when they become pregnant, slightly fewer had an undetectable viral load when they gave birth.
Outcomes in both groups were broadly similar, but there was an increased risk of preterm births and low birth weight babies in women who grew up with HIV.
---
Editors' picks from other sources
The UK is facing criticism for its decision to reduce the amount of money it donates to the Global Fund, which exists to fight three of the world's deadliest diseases: AIDS, tuberculosis and malaria. The UK's donation is a reduction from the £1.4bn it gave in 2019 and falls short of the £1.82bn the Global Fund was hoping it would pledge.
Statistics that show that less than 350 disability hate crimes were prosecuted last year "make for woeful reading", the hate crime lead of the Crown Prosecution Service (CPS) has told Disability News Service.
Medibank has urged its customers to be on high alert after cybercriminals began leaking sensitive medical records stolen from the Australian health insurance giant.
Since 1 November, most people aged 16 or older have had access to all entries in their GP health records via the NHS App or other patient online apps. 
Models suggest rising immunity in a small group of people, not vaccination, is key