California man appears to be cured of HIV after stem cell transplant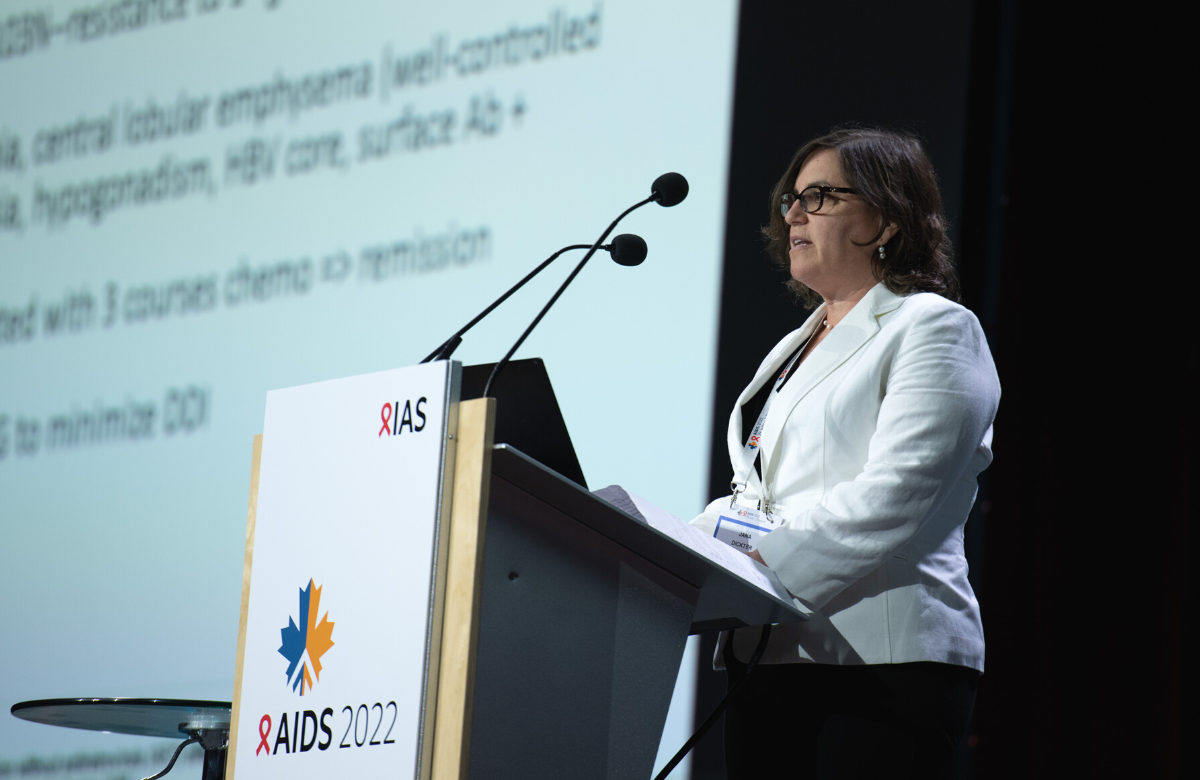 A man in southern California, dubbed the 'City of Hope patient', appears to be the latest person cured of HIV after receiving a stem cell transplant from a donor with a rare mutation, bringing the total to five, according to a presentation at the 24th International AIDS Conference (AIDS 2022) in Montreal, Canada, and virtually this week.
The City of Hope patient is a 66-year-old White man who was diagnosed with HIV in 1988. He started antiretroviral therapy when it became available in the mid-1990s. In 2018, he was diagnosed with acute myelogenous leukaemia.
In early 2019, at age 63, he received a stem cell transplant from an unrelated donor with a double CCR5-delta-32 mutation, which deletes the receptors most strains of HIV use to enter cells. Before the procedure, he underwent reduced-intensity conditioning chemotherapy designed for older and less fit patients.
He continued HIV treatment for two years after the transplant. At that point, with a stable undetectable viral load, he and his doctors decided to try a carefully monitored treatment interruption.
More than three years after the transplant – and over 17 months after stopping antiretrovirals – the man remains free of HIV and his leukaemia also remains in remission.
He is older than the other people previously cured after such a procedure, has been living with HIV longer and received a less harsh conditioning regimen prior to the transplant. This suggests that this approach may be possible for a wider subset of HIV-positive people with advanced cancer, but it is far from feasible for the vast majority of people living with HIV.
---
Adolescents and women who experience violence are more likely to get HIV and less likely to control it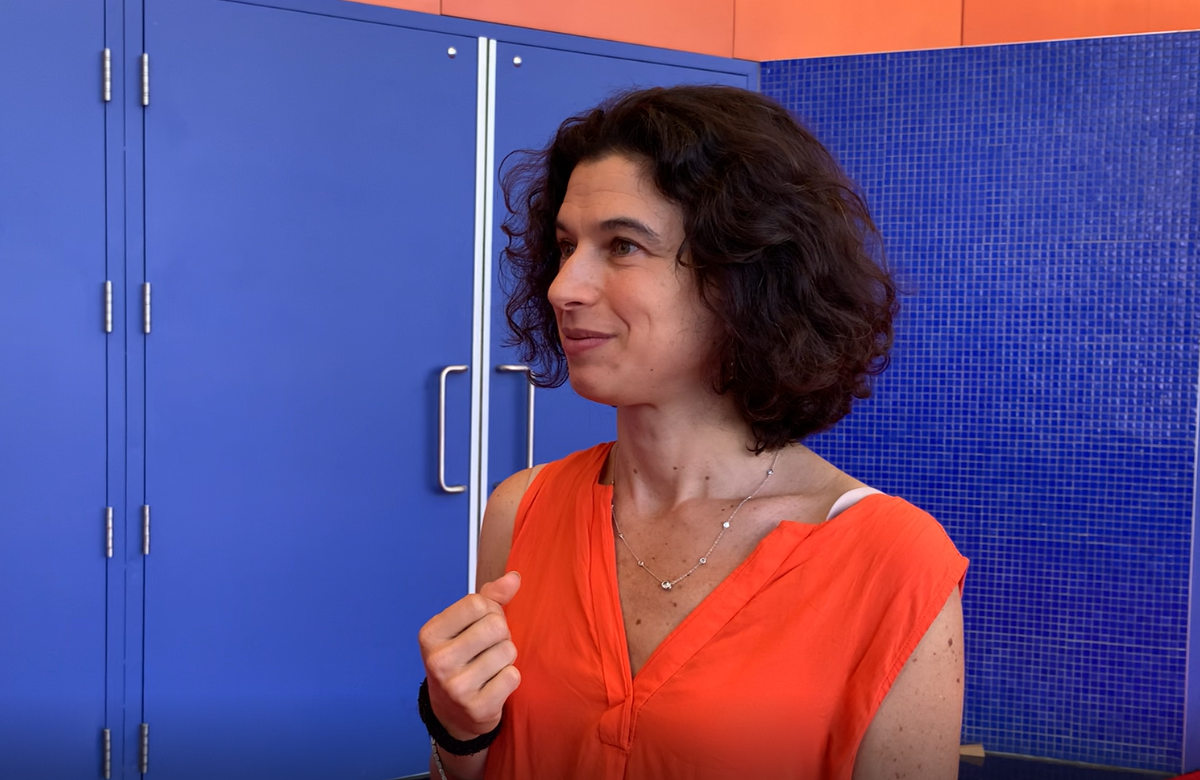 A history of intimate partner violence and/or sexual abuse was associated with lower adherence to HIV treatment among adolescents living with HIV. Women who had recently experienced intimate partner violence were over three times more likely to acquire HIV, according to two African studies.
Professor Lucie Cluver presented findings from a longitudinal study working with 1046 adolescents (aged 10-19) living with HIV in South Africa, interviewing them three times between 2014 and 2018.
Thirty-seven per cent of participants reported a history of intimate partner violence or sexual abuse. About half of participants (51%) reported consistent adherence to HIV treatment. After controlling for other factors, intimate partner violence was associated with lower adherence, as was sexual abuse.
A second study found that adolescent girls and women who had recently experienced intimate partner violence were over three times more likely to acquire HIV and less likely to have an undetectable viral load if living with HIV.
Researchers pooled results from nationally representative cross-sectional surveys that included information on physical or sexual violence from 2000 to 2020. Fifty surveys from 30 countries were included. Around half the surveys were from east Africa.
The researchers pooled 273,000 survey responses from women aged 15 to 65 who had ever been married or partnered. Thirty-two per cent of respondents reported a history of physical and/or sexual intimate partner violence, and 22% reported experiencing violence in the previous year.
After adjusting for other factors, respondents who experienced intimate partner violence in the previous year were 3.22 times more likely to acquire HIV. They were also 2.75 times more likely to have a recent HIV infection.
Women living with HIV who experienced violence in the previous year were 9% less likely to have an undetectable viral load.
Taken together, the studies underscore the urgent and unmet need for effective violence prevention and post-violence services to be implemented at scale.
---
Oral six-month treatment for MDR-TB is safe and effective in people with HIV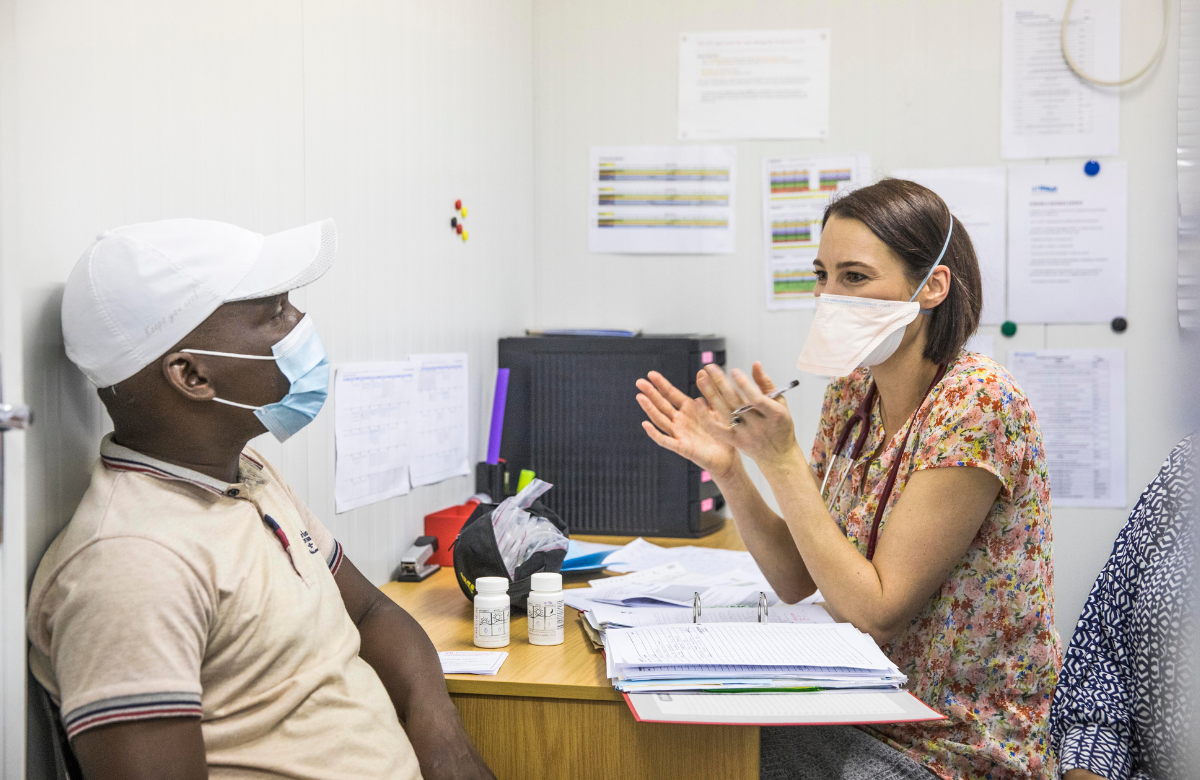 An all-oral treatment regimen for multidrug-resistant tuberculosis (MDR-TB) recently recommended by the World Health Organization is effective and safe in people living with HIV, the conference heard.
Over the past decade there have been intensive efforts to identify treatments for MDR-TB that avoid injectable drugs, reduce the length of treatment and minimise exposure to toxic drugs.
The TB PRACTECAL study was a large, randomised comparison of three 6-month all-oral regimens for MDR-TB, with a control group receiving the standard of care at the time, consisting of a 9- to 24-month course of oral and injectable treatments. The trial was carried out in Belarus, Uzbekistan and South Africa.
Participants received bedaquiline, pretomanid and linezolid (BPaL). One group received BPaL, while other groups received BPaL plus either clofazimine or moxifloxacin.
At IAS 2021, the ZeNIX trial reported that the BPaL regimen was highly effective in curing MDR-TB. Primary results from TB PRACTECAL have already shown that BPaL plus moxifloxacin had the best outcomes. In May, the World Health Organization issued guidance recommending the use of BPaL plus moxifloxacin as the preferred treatment for MDR-TB.
The new analysis focused on treatment outcomes for the 153 study participants who were living with HIV, mostly in South Africa. People with HIV were evenly distributed between study arms, around 40% were female and the median CD4 count was around 300.
The lowest rate of unfavourable outcomes was in the BPaL plus moxifloxacin group, where 28% had an unfavourable outcome (defined as death, treatment failure, recurrence of MDR-TB or loss to follow-up) compared to 40% in the standard-of-care group.
Recent advances have made it possible to treat TB in as little as one month and most forms of drug-resistant TB in four or six months. However, activists at the conference say that all-oral treatment remains out of reach for many people in the worst-affected countries.
Treatment Action Group, Partners in Health and Médecins sans Frontières launched the 1 / 4 / 6 x 24 campaign at AIDS 2022 to galvanise public health programmes into investing in sufficient "staff, stuff, space, systems, and support" to make new shorter regimens for TB treatment available to all by 2024.
---
Exploring social determinants of health for young people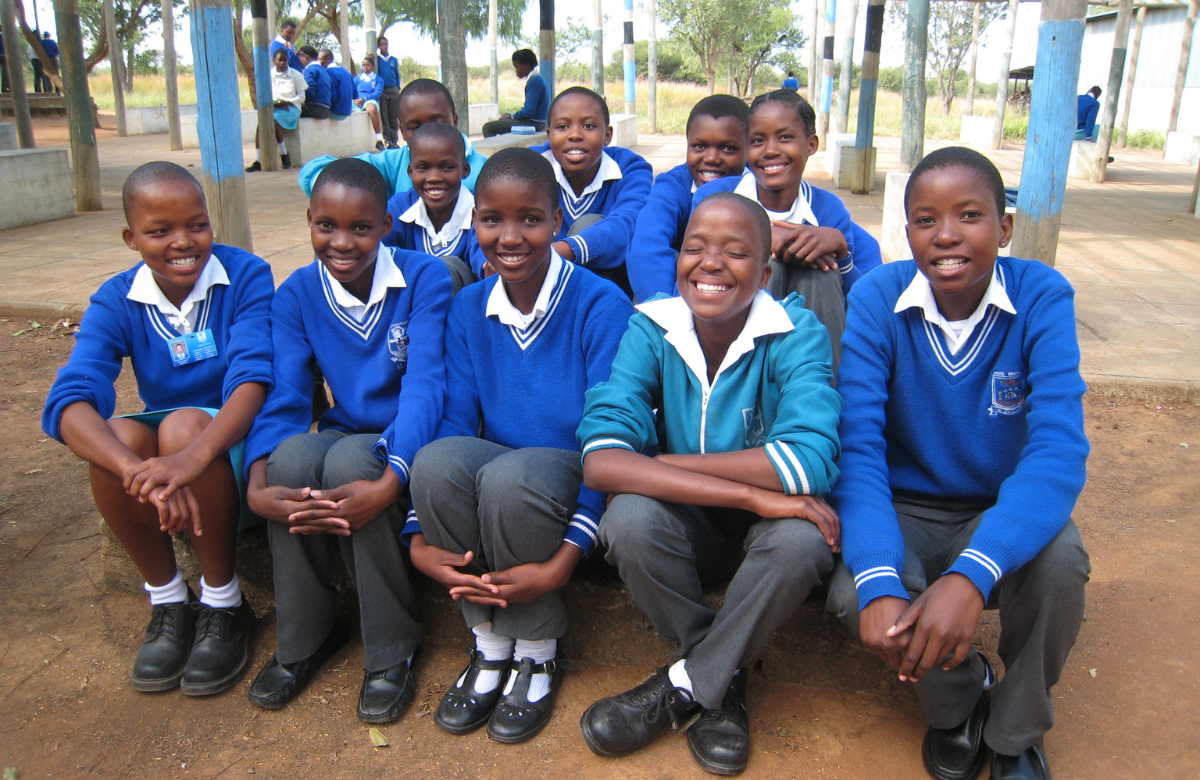 Biomedical approaches to supporting children and adolescents who are living with or at risk of acquiring HIV must be accompanied by an understanding of the social, political and economic context they are living in, according to a leading researcher.
Dr Carmen Logie presented an overview of the social determinants of health and HIV in young people at the 14th International Workshop on HIV & Pediatrics, held in Montreal ahead of AIDS 2022. She drew on her own research with refugee and displaced adolescents in Uganda, Northern and Indigenous young people in northern Canada, and LGBTQ young people living with HIV in Jamaica.
Logie highlighted five key social drivers of HIV that shape engagement with both HIV prevention and care: ecosyndemics (interactions between biological, social, psychological and ecological health challenges); intersecting stigma (such as gender, sexuality, race and class); concurrent resource scarcity (for example food and water insecurity); cumulative and chronic violence; and constrained rights and agency.
Taking a broader view of what defines good health, Logie suggested that social determinants of health and wellbeing for young people should include: flourishing – living a fulfilled and happy life; social and community connectedness and solidarity; multilevel resilience beyond the individual; sexual wellbeing; and sexual pleasure and sex positivity.
---
Smart new single-cell assay shines a light on the HIV reservoir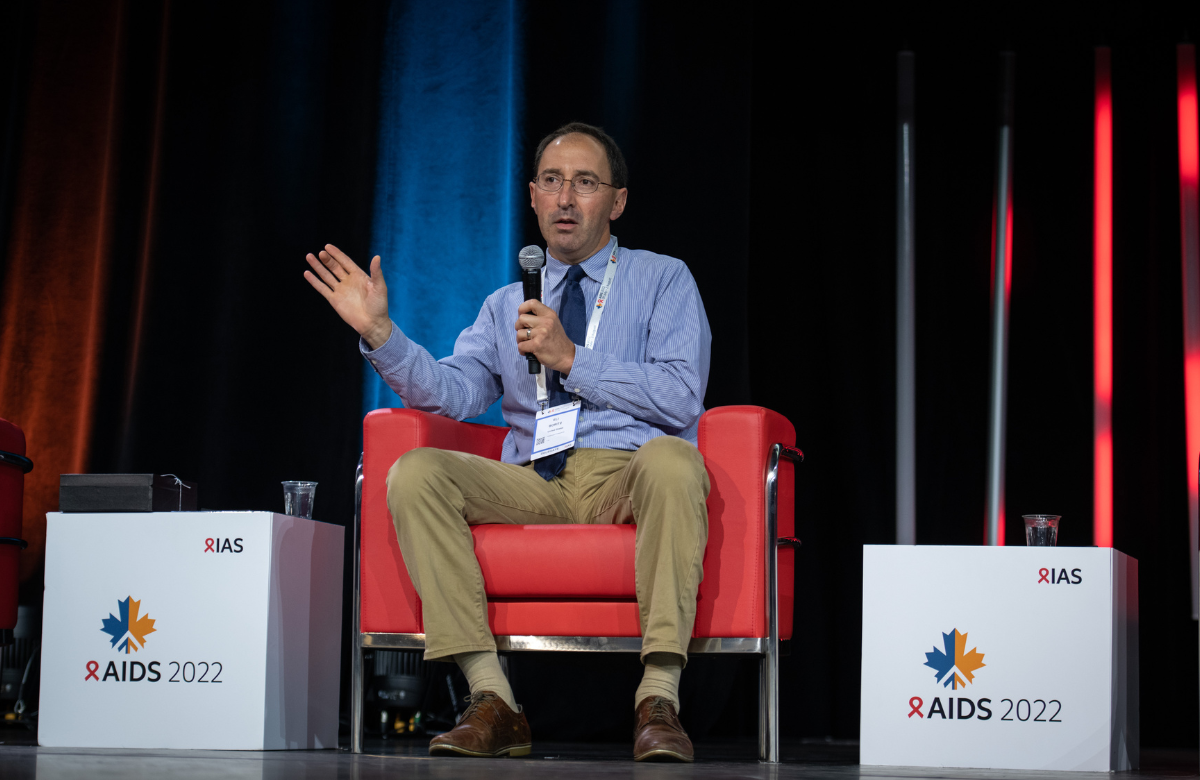 For the first time, scientists have developed a sensitive gene assay that can specifically find the tiny subset of 'reservoir' cells that harbour silent HIV infection by using nanotechnology to detect their distinct genetic signature.
Dr Eli Boritz told AIDS 2022 that what makes HIV infection lifelong is that the virus hides where it can't be seen by the immune system – by inserting its genes into our own DNA inside a small minority of the cells that make up our immune system.
A key component of most HIV cure strategies involves finding these reservoir cells. Researchers have now developed a method of inducing reservoir cells to reveal their genetic signatures.
The assay involves several steps, each involving transporting and sorting individual cells through tiny channels, considerably thinner than a hair. Cells are separated using the characteristics on their surfaces and then stimulated to produce lengths of RNA. Researchers found particular combinations of genes connected with cellular HIV infection.
This means we finally have a way of inducing HIV reservoir cells to reveal their characteristic genetic signatures. As cure expert Professor Sharon Lewin told a press conference, finding a biomarker for the reservoir is "the holy grail". The new FIND-Seq assay may eventually enable us to target HIV cure and immunomodulatory therapies much better.
---
Video: Antibiotics to prevent STIs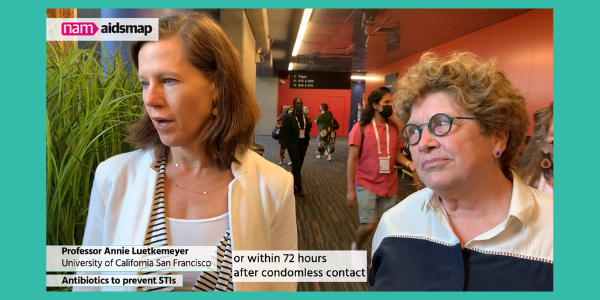 At AIDS 2022, NAM aidsmap writer Liz Highleyman spoke with Professor Annie Luetkemeyer and Professor Connie Celum about taking antibiotics (doxycycline) to prevent STIs. 
---
Scientific analysis from Clinical Care Options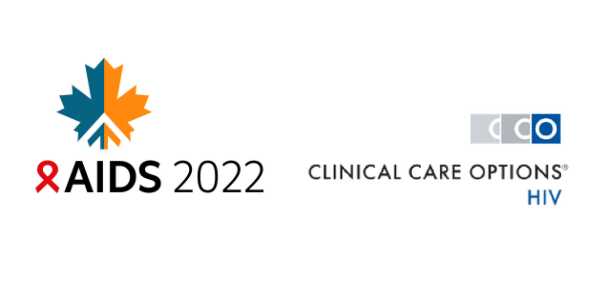 Engage in the scientific analysis of data presented at AIDS 2022 with rapid post-conference webinars by expert faculty, capsule summaries, on-demand webinars, slides and ClinicalThought commentaries provided by Clinical Care Options.
Key HIV Studies Influencing My Practice Following AIDS 2022
On 3 and 4 August, join Dr David A. Wohl or Professor Chloe Orkin in a live, interactive webinar as they provide a rapid update of HIV treatment and prevention data from AIDS 2022 and answer your questions.