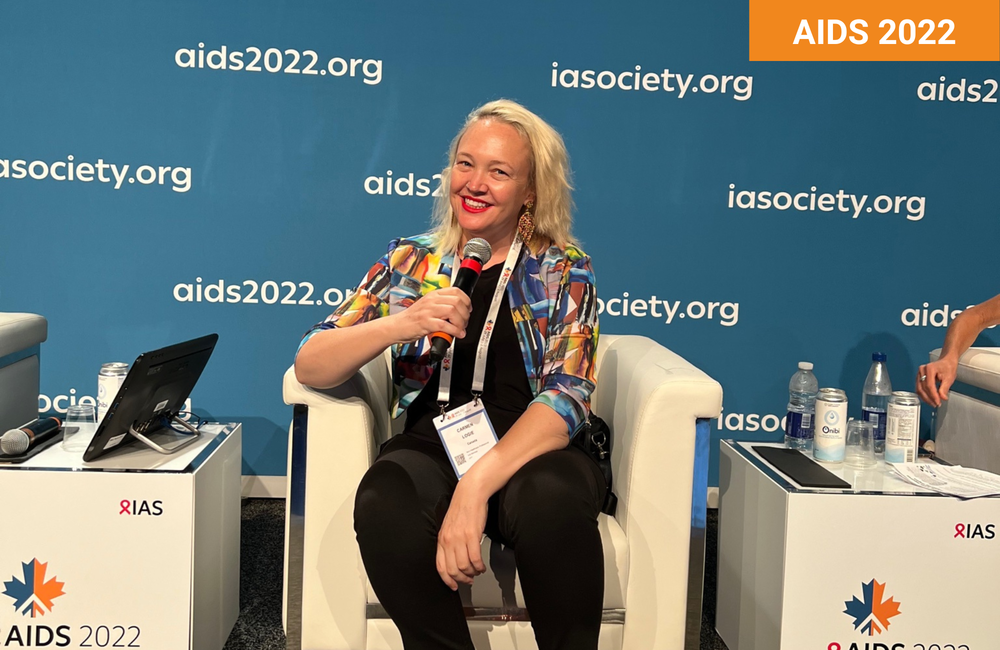 Biomedical approaches to supporting children and adolescents who are living with or at risk of acquiring HIV must be accompanied by an understanding of the social, political and economic context they are living in, a leading researcher says.
Dr Carmen Logie from the University of Toronto presented an overview of the social determinants of health and HIV in young people at the 14th International Workshop on HIV & Pediatrics, held in Montreal and virtually prior to the 24th International AIDS Conference (AIDS 2022).
She drew on findings from three of her own studies conducted with refugee and displaced adolescents in Uganda, Northern and Indigenous young people in Northern Canada, and LGBTQ young people living with HIV in Jamaica. The case studies were based on quantitative and qualitative multi-method, community-based research.
Logie highlighted five key social drivers of HIV that shape engagement with both HIV prevention and care. 
Ways forward
Ending the presentation, Logie stated that "critical hope can support us to find hope for change in the middle of injustice." By thinking more broadly about what defines good health, we can consider the following as social determinants of health and wellbeing for young people.
Flourishing: living a fulfilled and happy life.
Social and community connectedness and solidarity: being connected to yourself and those around you.
Multilevel resiliencies: moving beyond individual resilience to the collective resilience of communities, institutions, organisations, economies and environments.
Sexual wellbeing: moving beyond sexual health to sexual respect, sexual safety, sexual self-esteem, sexual self-determination.
Sexual pleasure & sex positivity: increasing access to LGBT and sex work inclusive comprehensive sexuality education.
Carmen Logie's presentation indicated that access to resources, power and survival needs are critical to advancing the success of any prevention and care interventions for children and adolescents. However, researchers don't typically measure the social drivers described in the same way as they do individual risk factors and outcomes. She encourages us to think beyond traditional markers of good health.