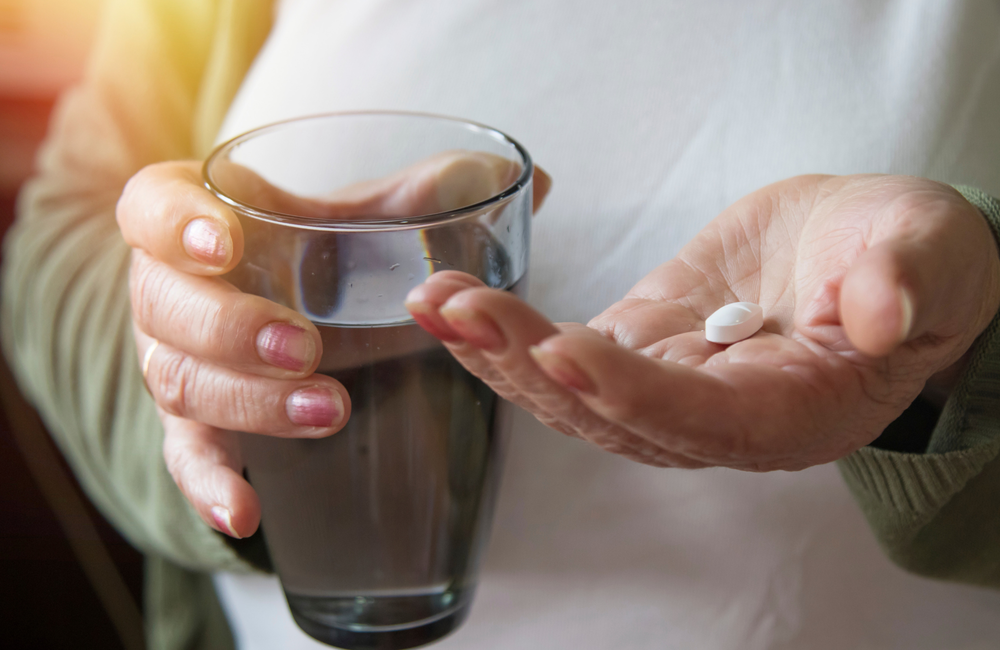 Merck plans to start new clinical trials of HIV treatment using a lower dose of its experimental antiretroviral islatravir, which has been on hold since late last year due to safety concerns, the company announced this week. Studies of islatravir for pre-exposure prophylaxis (PrEP) will be discontinued, and there was no announcement about the development of implants or injections.
Islatravir, or EFdA (formerly known as MK-8591) is a first-in-class nucleoside reverse transcriptase translocation inhibitor (NRTTI) with multiple mechanisms of action. It has a long half-life in the body and initially showed potential for both long-acting HIV treatment and prevention.
Islatravir as part of a once-daily combination with Merck's approved NNRTI doravirine (Pifeltro) demonstrated good activity in previously untreated people. Another study showed that this combination maintained viral suppression in people who switched from their current regimen.
Because doravirine is not suitable for long-acting therapy, Merck also paired islatravir with its experimental long-acting NNRTI, MK-8507, in a once-weekly regimen. In addition, Merck and Gilead Sciences started a study of islatravir plus Gilead's long-acting HIV capsid inhibitor lenacapavir (Sunlenca), which was recently approved in Europe.
Islatravir was also being evaluated for PrEP, both as a once-monthly pill and as an implant, which early studies suggested could provide protection against HIV for a year.
But islatravir ran into trouble due to unexpected -- and still unexplained -- safety issues.
In November 2021, Merck announced that participants who received once-weekly islatravir plus MK-8507 experienced a decline in CD4 T cells. Further review found that CD4 counts also fell in people taking once-daily islatravir plus doravirine for HIV treatment, while those taking islatravir alone for PrEP experienced a decline in total lymphocyte counts. (T cells are one type of lymphocyte and they usually are not measured separately in HIV-negative people.)
Merck did extensive animal studies of islatravir prior to human trials and saw no signal of T cell declines, but the drug is metabolised differently in animals and people. The decline in CD4 cells was small and subtle in people who received once-daily islatravir but larger in those who used the higher once-weekly dose. Some of the latter participants saw a 50% drop in their CD4 count and some fell below the 200 cells/mm3 threshold that defines AIDS.
In December, Merck announced that the US Food and Drug Administration (FDA) had placed a partial clinical hold on seven trials of islatravir plus doravirine for HIV treatment, meaning current participants could continue to receive the drug but no new ones would be randomised. The FDA also placed a full clinical hold on studies of injectable islatravir for treatment and all formulations of islatravir for PrEP, meaning participants would no longer receive the drug. In addition, Merck and Gilead suspended their study of islatravir plus lenacapavir.
"We don't have a full explanation right now," Dr Michael Robertson, executive director of Merck Research Laboratories, said during a December 16 virtual meeting with HIV community advocates. "The CD4 count is concerning, but the overall safety profile [of islatravir] has been really excellent, so we don't want to throw out the baby out with the bathwater….We're going to do everything we can to understand that and see if there's a path forward."
A path forward for treatment but not for PrEP
Since that time, Merck researchers have conducted extensive analyses to learn more about the adverse events and have held discussions with regulators about the fate of islatravir. This resulted in a plan to start new treatment trials using a lower oral dose of islatravir, but development of islatravir for PrEP has been halted.
One new phase III study will evaluate once-daily islatravir plus doravirine for previously untreated people with HIV, and two trials will test the combination as a switch option for treatment-experienced people with an undetectable viral load. Some participants currently enrolled in islatravir treatment studies will have the option to transition to the lower dose. In addition, Merck and Gilead agreed to resume the phase II trial of once-weekly oral islatravir plus lenacapavir using the lower dose.
In one of the earlier treatment trials, 90% of previously untreated participants achieved an undetectable viral load using the initially selected 0.75mg once-daily dose of islatravir plus doravirine, but the response rate was nearly as high (86%) for those who used a lower 0.25mg dose. Merck's announcement this week did not specify the dose that would be used in the new trials.
Even if the lower dose proves to be safe, a new once-daily regimen of islatravir plus doravirine would not be a game-changer, as several effective daily options are already available. But a once-weekly oral regimen would be a welcome new option. While the CD4 cell decline was greatest in people who received once-weekly islatravir plus a high dose of MK-8507, an additive effect has not been seen with lenacapavir so far.
While treatment studies are going forward, Merck decided to discontinue the development of once-monthly oral islatravir for PrEP "after careful evaluation and analysis," as a lower dose might not offer long-lasting protection. What's more, adverse events are a more pressing concern with PrEP compared to treatment because PrEP drugs are used by large numbers of healthy HIV-negative people and the risk-benefit balance is different.
The company remains confident in the nucleoside reverse transcriptase translocation inhibitor drug class and will soon start a phase Ib trial of a novel candidate known as MK-8527.
"We continue to believe in the potential of the NRTTI mechanism and we are evaluating additional candidates with the goal of helping to address unmet needs in HIV prevention," said Eliav Barr, MD, chief medical officer of Merck Research Laboratories.