Should be available in clinics by April by next year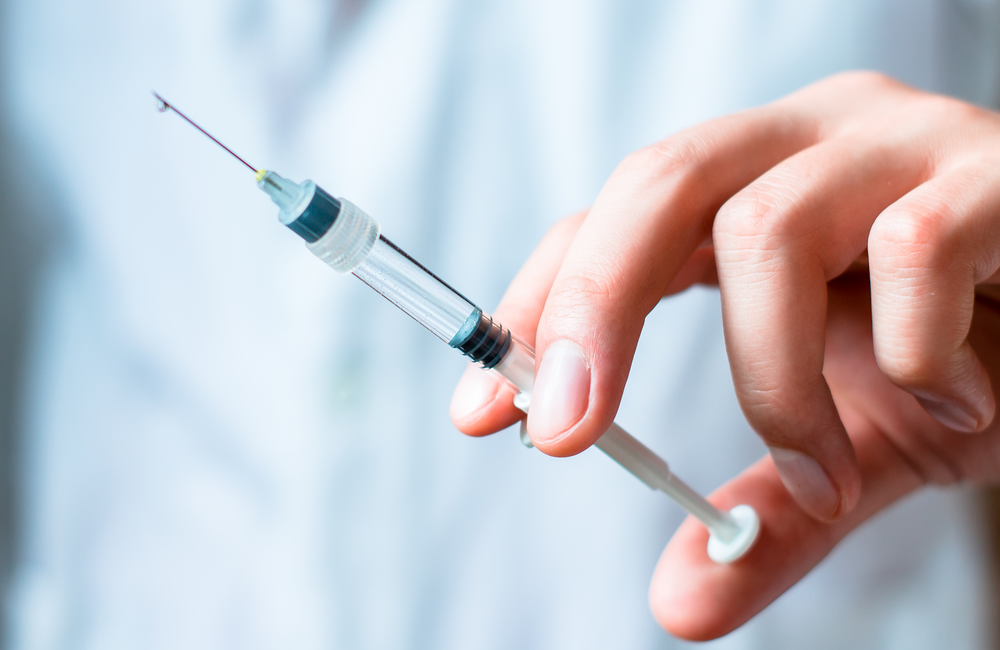 NICE, the National Institute for Health and Care Excellence, today published draft guidance for England and Wales recommending the first long-acting injectable treatment for HIV-1 infection in adults.
This follows a decision last month to approve the injectable regimen of cabotegravir plus rilpivirine by the Scottish Medicines Consortium, NICE's equivalent north of the border.
The new injectable treatment should be available by April next year, once criteria for prescribing and the new arrangements needed for regular injectable therapies have been worked out.
What's taking so long?
New therapies usually go through three stages of approval before they appear on pharmacy shelves. Firstly, the drug regulatory authority has to issue an opinion that the therapy concerned is safe and effective. In the EU it is the European Medicines Agency that does this, and in the UK since the beginning of this year it is the Medicines and Healthcare products Regulatory Agency, which generally follows EMA decisions.
The EMA approved the injectable therapies a year ago, which shows that regulatory approval is only the start of the process of availability.
Secondly, many countries have an agency whose job is to advise on the practicability of the new medicine, in particular its cost and its cost-effectiveness. For England and Wales, NICE does this job.
Thirdly, detailed criteria, logistics and budgeting arrangements have to be worked out by local health services and hospitals. This is the stage we have now reached with the NICE decision.
About the therapies
The licensing studies of the injectable therapies showed that they were as effective as oral treatment for HIV.
In the UK, the injections will usually be given as separate injections of the two drugs in the buttocks every two months.  Monthly injections are also an option under the EMA license.
At present patients prescribed the injectable therapy will take one month of the drugs as oral pills first. This is to guard against the possibility of any rare reactions to the drugs, as injections cannot be removed once given. But the FLAIR study found that an oral lead-in may not be necessary and three weeks ago the EMA approved provision without an oral lead-in. 
In Europe, the injectable formulation of cabotegravir has the brand name Vocabria and rilpivirine that of Rekambys. In the US and Canada, the injectable treatment is sold under the single brand name of Cabenuva. Cabotegravir pills are also branded as Vocabria in Europe but oral rilpivirine is sold as Edurant.
What the NICE decision means
The injectable therapies are not yet available in clinics in the UK; they are expected next spring. Today NICE's detailed draft guidance document was published. The timetable for availability is as follows.
Any appeals against NICE's decision need to be made by 2 December. The criteria for these are strict and appeals would need to show that NICE exceeded its powers or failed to follow its usual practice. The finalised version of the guidelines will be issued on 5 January. After this, it is a legal requirement that the treatment be available in Wales two months from this date (so early March), and three months from it in England (so early April). It's hoped Scottish clinics will be providing the injectables by then, if not before.
The guidelines for who gets Vocabria + Rekambys in the NICE document issued today are broad, and could apply to the majority of people already taking antiretroviral treatment in the UK. All they state is that the injectables are an option for treating HIV in adults with a viral load under 50 on a stable oral antiretroviral regimen, and without any evidence of resistance to non-nucleoside reverse transcriptase inhibitors (like rilpivirine) or integrase inhibitors (like cabotegravir).
The injectables are not licensed for first-line treatment. The FLAIR study did show that the injections were non-inferior to oral therapy for people starting HIV treatment, but study participants only began cabotegravir/rilpivirine after achieving viral suppression during 20 weeks of induction treatment with oral dolutegravir, abacavir and lamivudine.
Cost and availability
NICE add that the drugs must be provided at the prices agreed with the manufacturers. The "list price", i.e. maximum allowable price, quoted by NICE is £10,663 for a year's course of therapy (it's £9824 in subsequent years, as that's minus the cost of a month's 'lead-in' of pills).
In practice no NHS trust will be paying this sort of money. The NHS will have negotiated discounts with ViiV and Janssen, the drugs' manufacturers, but these are commercially confidential.
With a year of oral HIV therapy typically costing between about £3500 and £7000 a year in the UK, the actual availability of the injectables will depend partly on the degree to which they cost more than standard ART.
NICE estimate that 13,000 people could be eligible for the new injectable therapies. This is 14% of the 92,520 people which is the latest estimate for the number of people on ART in England and Wales. If studies of the acceptability of the injectable therapies forecast the true demand, considerably more people than this might want them. 
The only guidance NICE give as to how to whittle down a high level of demand to 13,000 people is to say that "Cabotegravir with rilpivirine would be beneficial for people who find daily tablets challenging or who would prefer an injectable regimen". They also point out that they have not themselves issued guidelines for prescribing HIV therapy, as this has traditionally been left to the expertise of the British HIV Association (BHIVA).
It is likely therefore that before April new guidelines will have to be issued on how to assess patients' suitability and need for the injectables.
Clinical need is not the only issue with regard to the introduction of Vocabria + Rekambys. NICE note: "Currently NHS services are not set up to offer treatment with an intramuscular long-acting antiretroviral drug, so are not ready to cope with the demand of increased visits." The provision of extra appointments, follow-up for missed appointments and staff training will add to the total cost of introducing the new therapies. Patients who may currently only visit their clinic twice a year will need to come in six times a year.
One of the first clinicians in Canada to prescribe his patients the injectables outside of a clinical trial told the recent European AIDS Conference that making them practicable had involved developing an entirely new nurse-led extra-clinical access programme, supported by ViiV, in order not to add to the HIV clinic's appointment burden.
Further developments
Adaptations to clinical services will become even more necessary if Vocabria is also approved for use as pre-exposure prophylaxis (PrEP). The HPTN 083 and HPTN 084 studies have shown that injectable cabotegravir is considerably more effective even than oral PrEP in preventing HIV, and prevention may be the injectables' strongest suit. Injectable PrEP could be approved sometime in late 2022.
A perhaps surprising research gap is to find out if the injectables work better than pills for people whose oral therapies are failing and who have a viral load over 50. Given that the injectables' biggest selling point is that they could be a boon for people who struggle with adherence issues, it may seem surprising that large studies of their use in people failing oral ART have not been done.
As a new therapy, improved effectiveness in cases of poor adherence were not assumed, and use of the injectables could have been associated with reduced effectiveness and more drug resistance. Now however they have proved their worth and will be with us soon, it is important to evaluate their contribution towards reducing the number of people who struggle to become virally suppressed.