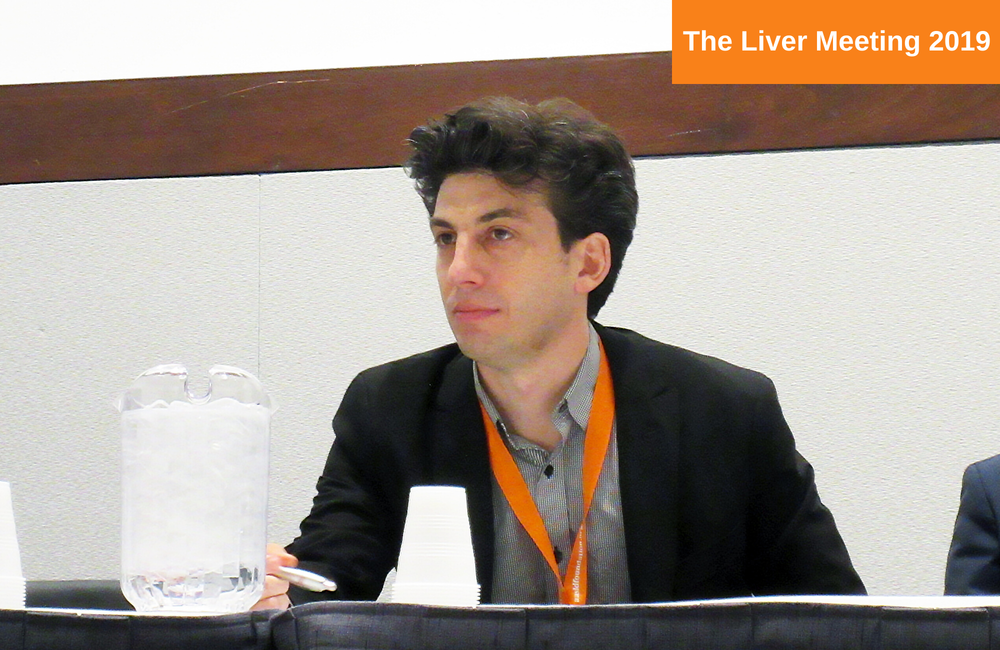 New cases of hepatitis C virus (HCV) infection among Canadian gay and bisexual men taking pre-exposure prophylaxis (PrEP) were uncommon compared with rates previously reported in Europe, according to research presented this week at the AASLD Liver Meeting in Boston.
"This low incidence is reassuring since studies have shown that risk behaviour associated with sexually transmitted infections has gone up," senior investigator Dr Jordan Feld of the Toronto Centre for Liver Disease and the University of Toronto said at a media briefing. Based on these findings, the optimal frequency of HCV testing for people on PrEP remains unclear.
Starting in the early 2000s, researchers in Europe began reporting clusters of apparently sexually transmitted acute HCV infection among HIV-positive men who have sex with men (MSM). Similar outbreaks followed in Australia and the US.
"HCV infection has emerged as an STI among HIV-positive men who have sex with men over the past decade," lead researcher Dr Sahar Tabatabavakili, also of the Toronto Centre for Liver Disease, said in an AASLD press releases. "Generally, HIV-positive MSM are disproportionally affected by HCV compared with HIV-negative MSM, mainly due to the fact that HIV itself might facilitate sexual transmission of HCV in addition to different sexual activities and networks of these groups."
Several risk factors have been implicated, including condomless anal sex, fisting, use of sex toys, having other STIs, and using drugs during sex. Experts have traditionally assumed that HCV is transmitted through sexual activities that involve blood, but the virus has also been detected in semen, rectal secretions and faeces.
Sexually transmitted HCV was initially mostly seen among HIV-positive gay and bisexual men. But this has increasingly been reported among HIV-negative men as well, including participants in the PROUD and Ipergay PrEP studies and the Kaiser Permanente San Francisco PrEP programme.
In 2017, researchers reported an unexpectedly high HCV prevalence rate (total infections) of 4.8% among HIV-negative gay and bisexual men taking PrEP in Amsterdam. The following year, they reported an HCV incidence rate (new infections) of about 1% in this group – similar to rates for HIV-positive men. A recent study found that HIV-negative men accounted for 45% of new HCV diagnoses among MSM in Lyon, France.
European AIDS Clinical Society and US Centers for Disease Control and Prevention guidelines recommend that people should be tested for HCV, as well as bacterial STIs, before they start PrEP. However, but they do not include HCV testing as part of the monitoring that PrEP users are advised to undergo every three months. AASLD HCV guidelines recommend HCV testing at least annually at follow-up PrEP visits, with more frequent testing warranted depending on sexual activity or drug use.
With this as background, Tabatabavakili and colleagues looked at HCV incidence among PrEP users at the University Health Network HIV Prevention Clinic. Feld presented the findings after Tabatabavakili, who is Iranian, was denied a US visa to attend the conference.
This retrospective analysis included all HIV-negative individuals evaluated for PrEP between October 2014 and September 2019. Of the 344 participants, 86% were men who have sex with men, three-quarters were white and the median age was 35. A quarter reported ever injecting drugs – higher than typical rates in studies of gay and bi men.
Participants were tested for HCV antibodies at baseline and then every three to six months or any time they had elevated ALT liver enzymes – a sign of liver inflammation. They also received the recommended tests for chlamydia, gonorrhoea and syphilis every three months.
At baseline, five people (1.8%) were found to be positive for HCV antibodies (showing that they had ever been infected) and HCV RNA (indicating current infection). This is more than double the rate of about 0.7% in the Canadian adult population as a whole.
Three of these people were previously aware that they had hepatitis C, while two were diagnosed for the first time at PrEP screening. None of them started PrEP and the two newly diagnosed individuals were referred for treatment but lost to follow-up.
Ultimately, 199 people started Truvada (tenofovir disoproxil fumarate/emtricitabine) for PrEP. They were required to visit the clinic every three months to renew their prescription and receive HIV, STI, HCV and liver enzyme tests.
The incidence of STIs was high, at 49.2 cases of chlamydia, 36.3 cases of gonorrhoea and 5.2 cases of syphilis per 100 person-years of follow-up. No one was newly diagnosed with HIV during follow-up.
Acute HCV infections were much less common than bacterial STIs. Just two people – both men who have sex with men –were newly diagnosed, for an incidence rate of 0.7 per 100 person-years.
"Baseline HCV testing for those starting PrEP is clearly required."
One of the men, age 66, was diagnosed with HCV after being on PrEP for 18.5 months. He reported no history of injection drug use, had multiple sex partners – one of whom was known to be HCV positive – and had multiple STIs. The second man, age 24, acquired HCV after being on PrEP for 14 months. He reported occasional recreational drug use but no drug injection. He also had multiple sex partners, reported condomless anal sex and sex work, and had recurrent STIs.
Neither of the men reported any symptoms of hepatitis C and both had normal ALT levels. Both were treated with direct-acting antivirals and were cured.
The researchers noted that the rate of pre-existing HCV among people starting PrEP in this study was at the low end of the range of previously reported rates (1.8% to 4.8%).
The rate of new HCV infections was in line with those previously reported in North America, but lower than those reported in Europe, which ranged up to 2.9 per 100 person-years in one Belgian study. This may be due to different patterns of disease transmission, they suggested. For example, Feld said, drug use associated with sex (so called chemsex or party'n'play) may be more common in Europe. However, given that only two people acquired HCV, the researchers were unable to assess risk factors.
Based on these findings, the study authors concluded that baseline HCV testing for those starting PrEP "is clearly required". They also recommended repeat testing because people with newly acquired HCV may not have symptoms or abnormal ALT levels.
"The low incidence of HCV infections despite very high rates of other STIs suggests that sexual transmission of HCV is uncommon in HIV-negative, MSM PrEP users," they concluded. "Cost effectiveness analyses will be required to determine the optimal frequency of serial HCV testing and whether risk-based or universal testing is the preferred strategy in PrEP clinics."
At the press conference, Feld was asked whether preventive therapy for HCV might be warranted for people at high risk. Current direct-acting antivirals are highly effective but costly, and HCV-related liver disease typically does not progress very rapidly. Feld questioned whether it would be worthwhile to put everyone on HCV prophylaxis when it is so easy to cure.