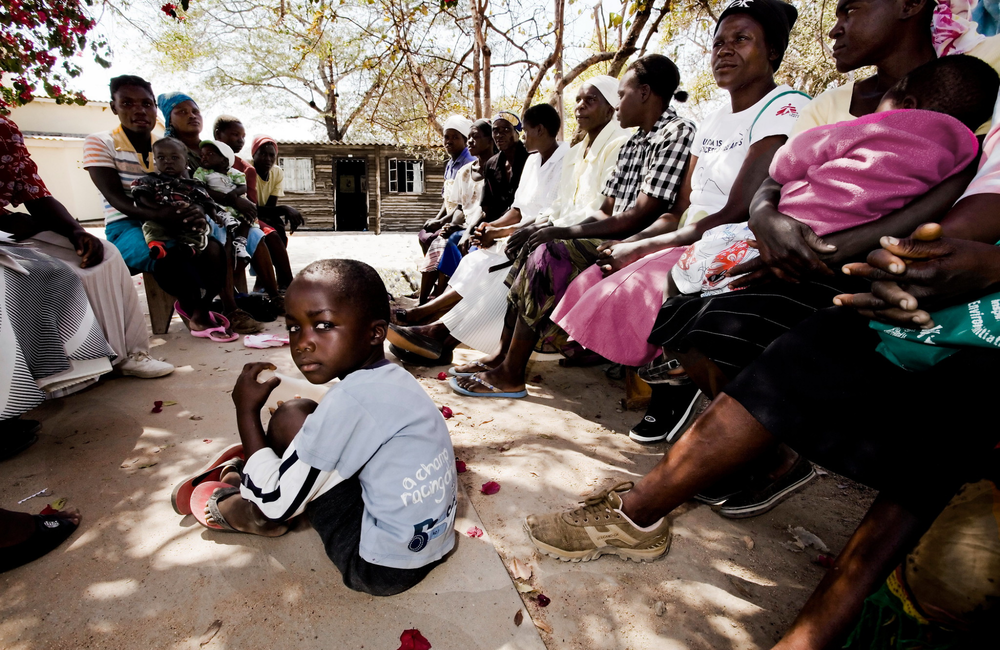 A study published in AIDS compared children with and without HIV and found consistently lower bone growth and bone turnover in children living with HIV. The children were all from similar backgrounds and the children living with HIV in the study had well-controlled HIV, in most cases. Dr Yanhan Shen and her colleagues found that children on ritonavir-boosted lopinavir had lower bone mass and higher inflammatory markers than those taking efavirenz.
There are many factors that can adversely affect bone growth and child skeletal health, including malnutrition and infectious diseases. Effective bone development is important, not just for growth in childhood but in preventing osteoporosis and bone fractures later in life. Chronic inflammation seems to contribute to bone loss and disrupts mechanisms which regulate the formation and breakdown of bones.
It is also known that certain HIV medications including tenofovir disoproxil and protease inhibitors like lopinavir are known to affect bone density. Current HIV guidelines for children in South Africa and from the World Health Organization (WHO) recommend boosted lopinavir for children as part of the first or second line treatments, while tenofovir is recommended for adults.  As well as comparing children living with HIV to children without HIV, this study compared children on ritonavir-boosted lopinavir therapy to those who had been switched to efavirenz prior to the start of the study.
The study enrolled 220 children living with HIV and compared the results to 220 children without HIV in South Africa. The children without HIV were recruited from the same households as the children living with HIV, which meant that there were fewer differences in the environments that the children were being raised in. It was a longitudinal study, so lots of data were collected over several years, including exercise levels, height, weight and vitamin D levels.
The children living with HIV in this study had an average age of 6.4 years old at enrolment and 49% were male, similar to the children without HIV whose average age was 7 years old and of whom 56% were male. Most children living with HIV were either on boosted lopinavir throughout the study (42%) or had been switched to efavirenz-based therapy (47%) before the initial study visit. Other medications used included lamivudine, abacavir, stavudine and zidovudine. None of the children were taking tenofovir as part of their treatment.
Bone mass scans for bone density and bone mineral content, blood tests for bone growth and inflammatory markers were measured for all children at the first visit and then again 12 and 24 months later. Measurements were adjusted for characteristics such as age, gender, BMI and vitamin D status for accurate comparison. HIV viral loads and CD4 counts were measured at all visits for the children living with HIV only, with around three-quarters of children achieving viral suppression throughout the study.
Children living with HIV had higher rates of vitamin D deficiency (25%), compared to just 13% of children without HIV. This was adjusted for when comparing bone health of the two populations.
The children living with HIV had consistently lower scores on their bone mass scans compared to the other children at all three visits. However, the annual percentage changes in bone mass scans were similar in all children in the study, suggesting that the children living with HIV started with lower bone mass but then continued to change their bone mass at similar rates to their peers. Similarly, the bone formation marker P1NP was lower for children living with HIV but increased at a similar percentage to the children without HIV.
The children who were switched to efavirenz before the start of the study had higher bone mineral content on scans and had a higher percentage change in bone mineral density than the children who remained on boosted lopinavir therapy.
Inflammatory markers hsCRP and CD14 were higher in children living with HIV than children without HIV, while TNF-alpha was lower. The children on boosted lopinavir had higher levels of TNF-alpha and IL-6 compared to those on efavirenz. Higher TNF-alpha levels were associated with higher levels of bone formation and bone breakdown markers. The inflammatory markers CD14 and hsCRP were associated with lower levels of bone formation markers OC and P1NP respectively.
The researchers note that the children living with HIV were unable to "catch up" with the children without HIV and that it seems that "bone mass deficits occur early and persist throughout childhood." Furthermore, efavirenz-based therapies may be more "bone friendly" and switching from boosted lopinavir therapies may allow for some recovery of bone growth in developing children.
The inflammatory markers investigated might help to discover "inflammation reducing" regimens but this needs more research. More studies looking at the newer agents and their effects on bone growth are needed also, to help guide drug therapy in children and promote their bone development as much as possible.