Welcome to the October 2021 Sexual Health & HIV Policy EUROBulletin.
Our feature in this edition is an interview with Dr Sanjay Bhagani. Sanjay is the president of the European AIDS Clinical Society (EACS), which will hold the European AIDS Conference later this month. We spoke to Sanjay about the conference theme, 'crossing borders', the impact of COVID-19 on the HIV sector in Europe, and his vision for the future of care.
This edition also provides a round-up of recent work in HIV, sexual and reproductive health. It includes new research on the impact of COVID-19 on contraception access in Europe, an atlas of European abortion policies, launched to coincide with International Safe Abortion Day, and the publication of the outcomes of the INTEGRATE project, which worked on integrating prevention, testing and linkage to care strategies across HIV, viral hepatitis, tuberculosis and sexually transmitted infections.
Other items to look out for in this edition include: a panel discussion on reproductive rights for Romani women and girls, new research on migration and HIV, and news from the International AIDS Society conference (IAS 2021).
Not your copy of the bulletin? Click the link below to subscribe. 
---
Tell us what you think!
What do you think of the EUROBulletin?
We want to ensure that the Sexual Health & HIV Policy EUROBulletin is relevant, valuable, and easy to use, so we really want to hear your feedback and comments.
Is it relevant to your work? Is there anything we can do to improve it?
Please take a few minutes to tell us what you think by filling in our online survey.
---
Feature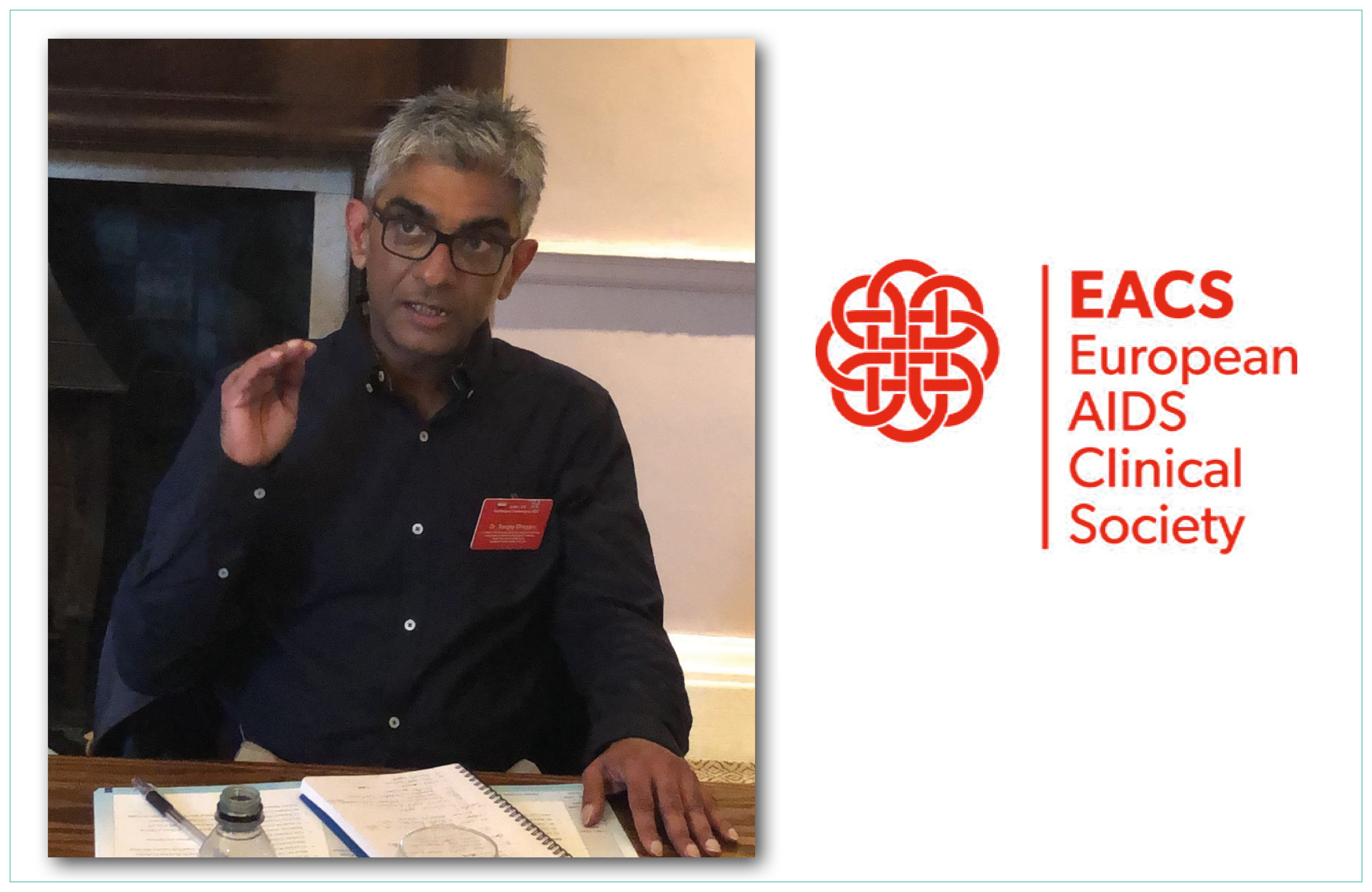 Dr Sanjay Bhagani is president of the European AIDS Clinical Society (EACS) and an experienced consultant in infectious diseases and HIV. We spoke to him about the upcoming EACS conference and his vision for HIV care in Europe.
---
Evidence, data & research
Impact of COVID-19 on access to contraception
New research carried out by the European Parliamentary Forum for Sexual and Reproductive Rights (EPF) has highlighted the negative impacts of the COVID-19 pandemic on contraception access in Europe.
The EPF report details five main barriers to access: users' fear of COVID-19, respect for restrictions and not wanting to be a burden on the healthcare system; closure of clinics and reduction in opening hours; lack of communication about the reorganisation of services; stock-outs in pharmacies; and financial barriers including loss of income.
The five main enabling factors were: the use of telemedicine; making contraception provision more flexible e.g. through mailing prescriptions; outreach campaigns; change in routines to ensure access to long-acting reversible contraceptives; and extra funds to support marginalised groups in accessing services.
The study's authors point out that "monitoring of access to contraception is incomplete, inconsistent, and uneven" in Europe, which makes assessing the impact of COVID-19 challenging.
New data on hepatitis B and C in Europe
The European Centre for Disease Prevention and Control (ECDC) has published new annual reports using 2019 data on hepatitis B and hepatitis C.
For hepatitis C, 37,733 cases were reported in 29 EU/EEA member states, a very small increase on the previous year. Notification data remain incomplete and data on routes of transmission were reported in less than a quarter of cases. In acute cases, the second most common route of transmission was sex between men (14%).
For hepatitis B, 30 EU/EEA member states reported 29,996 cases in 2019, also an increase on the previous year. ECDC highlights the need for better monitoring data and further scale-up of prevention and control programmes. Where known, the route of transmission for acute cases was most commonly attributed to heterosexual transmission (27%), with transmission through sex between men accounting for 13% of acute cases. Among chronic cases, mother-to-child transmission was the most common route reported (36%).
Publication of the INTEGRATE project outcomes
INTEGRATE Joint Action was the first European Union-funded project on the integration of infectious diseases in terms of testing services, data collection and country response. It worked across HIV, viral hepatitis, tuberculosis and sexually transmitted infections, looking at prevention, testing and linkage to care strategies.
Findings from the project have now been published in ten articles in a supplement to the BMC Infectious Diseases journal.
The articles cover: integrated testing in community and health care settings; HIV self-testing; the use of web and mobile applications to enhance combination prevention; integration of data sources; and how to foster collaborations at national level across disease areas.
News from IAS 2021
The 11th International AIDS Society Conference on HIV Science (IAS 2021) was held virtually from 18-21 July 2021. NAM aidsmap was an official scientific media partner for the conference.
We published news reports on research presented to the conference and five summary bulletins, which are available in English, French, Italian, Portuguese, Russian and Spanish. We also hosted a special edition of aidsmapLIVE to discuss news from the conference and recorded interviews with researchers whose work was presented. You can find all our conference coverage on our website.
---
Reports & resources
European Abortion Policies Atlas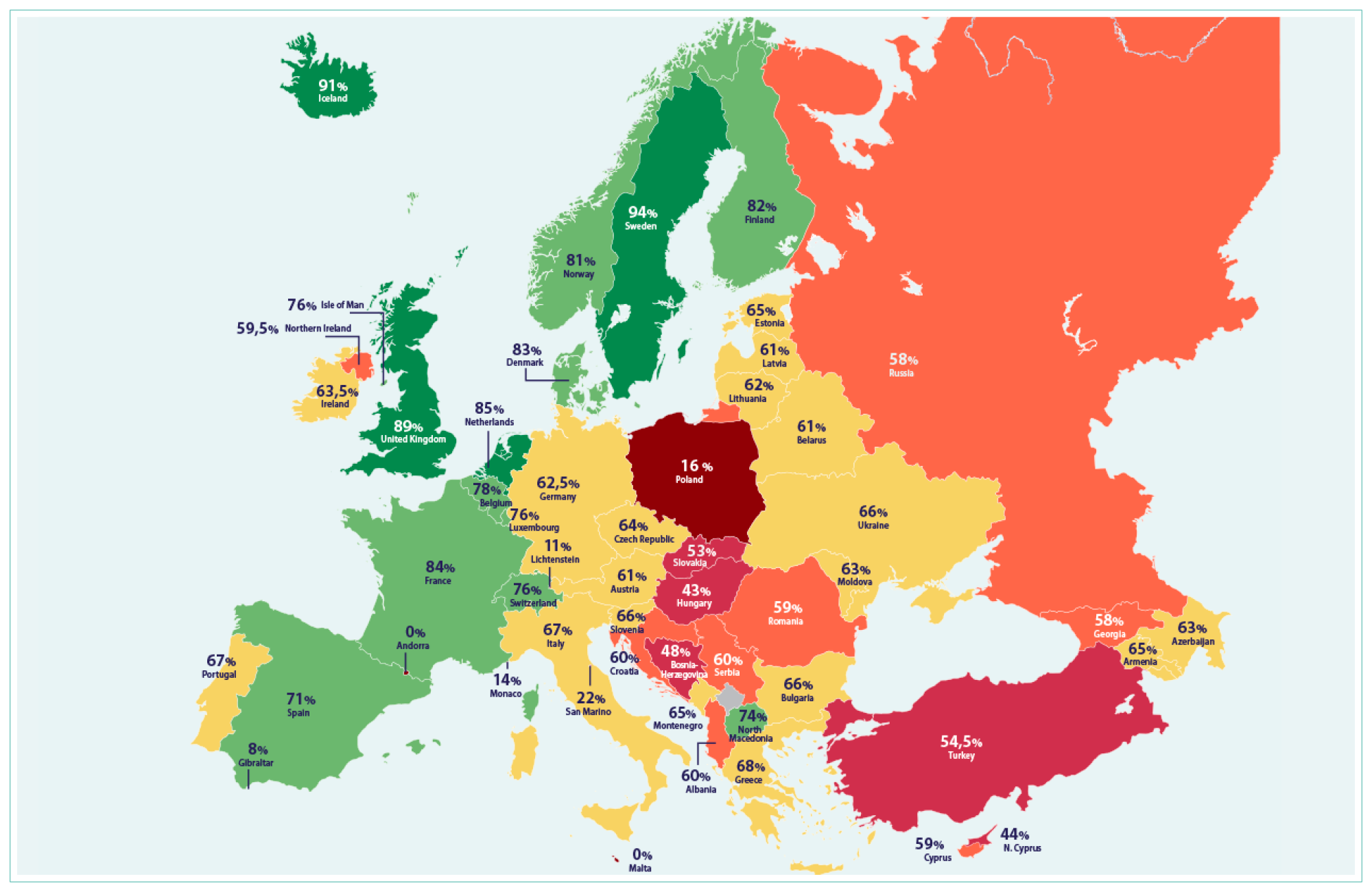 The European Parliamentary Forum for Sexual and Reproductive Rights (EPF) and the International Planned Parenthood Federation European Network (IPPF EN) have jointly published a European Abortion Policies Atlas.
The atlas assesses the abortion legislation and policies of 52 European countries and territories and gives them a score on access to safe abortion care.
In a press release to mark the International Safe Abortion Day on 28 September, the organisations highlight that "women and girls in Europe face unnecessary obstacles to access abortion care and in some countries are even forced to continue pregnancies against their will."
HIV continuum of care monitoring report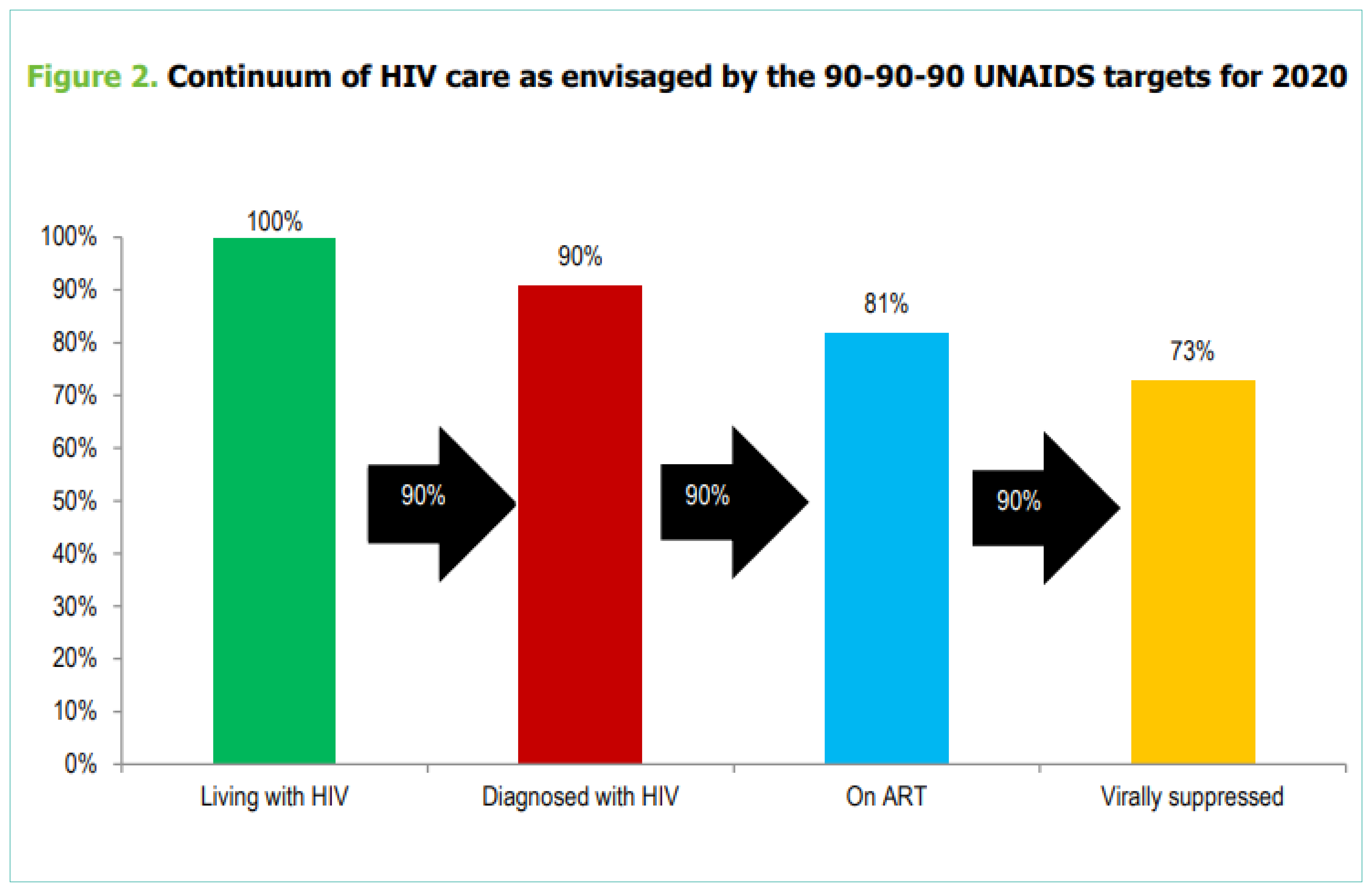 A new report published by the European Centre for Disease Prevention and Control (ECDC) shows that the overall performance of the European and Central Asian region against the global 90-90-90 HIV targets is: 82% of all people living with HIV are diagnosed, 67% of those diagnosed with HIV are on treatment and 90% of those on treatment have a suppressed viral load.
There continues to be substantial variation within the region against the targets. Figures for the west sub-region are 90-93-93, but in the centre sub-region these are 87-78-81 and in the east sub-region they fall further to 78-50-87.
However, the authors also found that there have been improvements since the previous report, with particular progress seen in the east sub-region.
The 90-90-90 targets were set by UNAIDS as a goal for 2020. New targets for 2025 were recently agreed, including an equivalent goal of 95% of people living with HIV knowing their status, 95% of people who are diagnosed starting treatment, and 95% of people on treatment having a suppressed viral load. There are ten new targets in all, with greater emphasis on reducing social and legal barriers to care.
---
Policy development & guidance
Many migrants acquire HIV in Europe
A substantial proportion of migrants living in Europe acquire HIV after migration, according to a recent study supported by the European Centre for Disease Prevention and Control (ECDC) and published in the Journal of Acquired Immune Deficiency Syndrome.
Migrants account for approximately 12% of people living in the European Union but 44% of new HIV diagnoses in 2019. This study worked with data on HIV diagnoses between 1979 and 2017 from 30 European countries and selected cases where people were diagnosed with HIV in a different country from their country of birth. It then focused on a random sample of 4301 people and estimated when they acquired HIV based on CD4 and viral load information.
The study concluded that 35% of migrants in the European Union and European Economic Area acquire HIV in the destination country after migration. The authors highlight the importance of understanding HIV acquisition patterns when planning public health interventions.
---
Sexual health rights & advocacy
Reproductive rights of Romani women and girls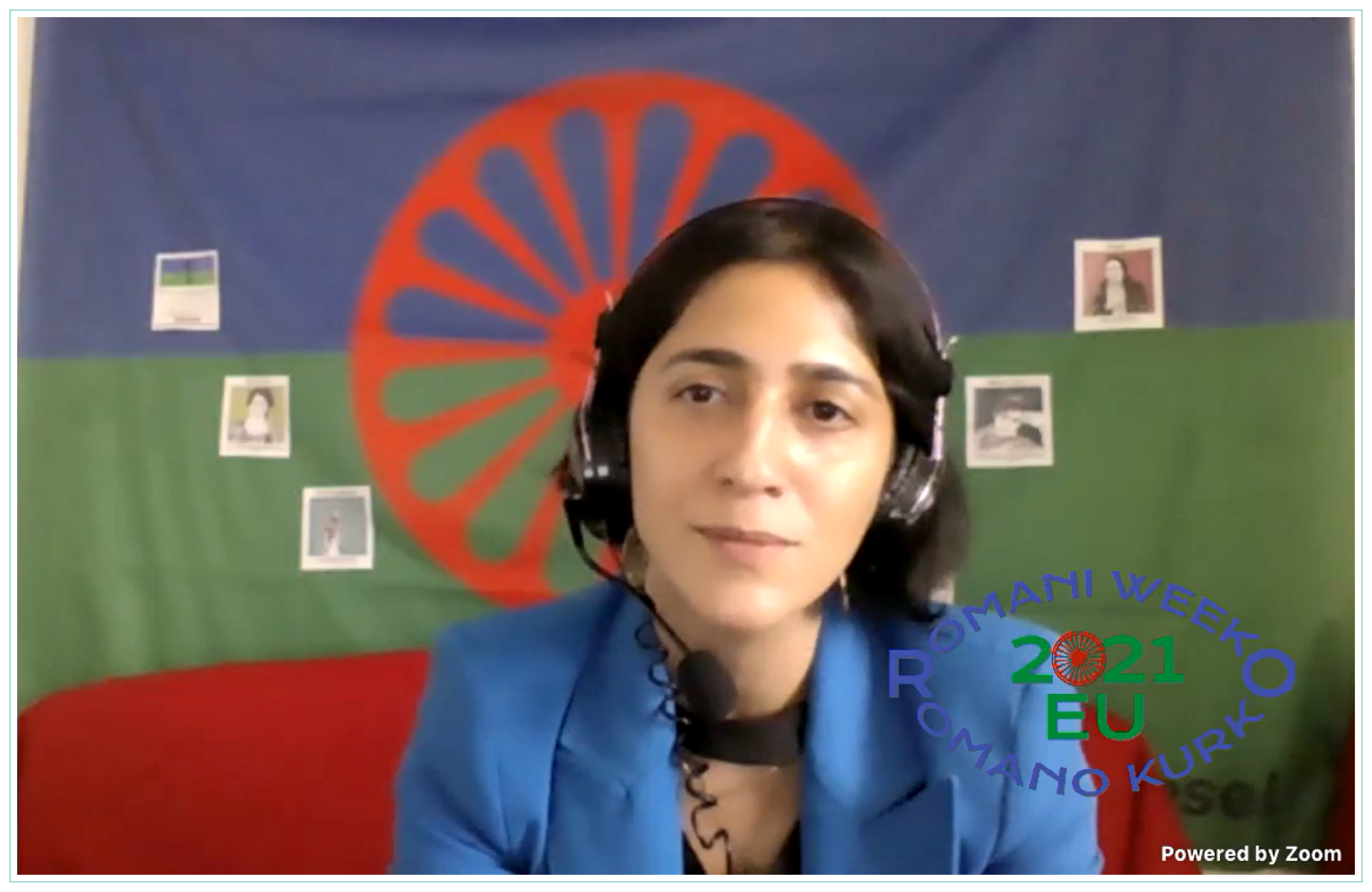 As part of the 2021 EU Romani Week, Romani women activists took part in a virtual panel discussion on reproductive rights. The week of activities aimed to highlight and address the discrimination faced by Romani people in Europe. This panel focused on the discrimination and human rights violations faced by Romani women in reproductive health settings and the steps policymakers can take to guarantee their reproductive rights.
The panel was hosted on Facebook and is available to watch again.
Webinar: PrEP for women in Europe
The PrEP in Europe network recently held two webinars on PrEP (regular medication to prevent HIV infection) for women in Europe.
The second webinar included presentations by: Kim Leverett, a nurse practitioner working in east London, on promoting PrEP in a clinic for sex workers; Dr Olga Denisiuk, head of the Programme Optimisation and Research Team of the Alliance for Public Health in Ukraine, on the experience of providing PrEP for women in Ukraine; and Sophie Strachan, a UK sexual health advisor who is also co-ordinator of the Sophia Forum, an advocacy and rights group for women affected by HIV, on PrEP equity.
The first webinar featured: Dr Sylvain Chawki, infectious disease physician and researcher in Paris, who shared the latest data on drug levels, dosing and the likely efficacy of injected and oral PrEP in cis and trans women; Dr Ana Silva-Klug, STI clinician and PrEP programme co-ordinator at the University Hospital of Bellvitge in Barcelona, on working with patients to secure PrEP in Spain, a country whose guidelines only specify PrEP for women if they are sex workers; and Irene Ogeta, Associate Program Officer at ATHENA Network in Nairobi on knowledge and acceptability of PrEP in Kenya and how her project's findings have influenced government policy.
---
Parliament & other European institutions
The EU begins legal action against Hungary and Poland
The European Union (EU) has started legal proceedings against Hungary and Poland for violating the human rights of LGBTIQ people.
Article 2 of the Treaty of the European Union states that the EU is founded on equality and respect for human rights. The Commission cites recent infringements such as a new law in Hungary restricting LGBTQI rights and the lack of action in Poland over so-called LGBT-ideology free zones adopted in some regions.
LGBTI equality and human rights organisation, ILGA-Europe, welcomed the action, calling it "a clear message to all member states that they are bound by their membership to respect the core principles of the European Union."
---
Campaigns & other news
New partnership for sexual and reproductive health
The United Nations Population Fund Eastern Europe and Central Asia Regional Offices (UNFPA EECARO) and Arab States (UNFPA ASRO) have launched a partnership with the European Society of Contraception and Reproductive Health (ESC).
The partnership will provide training to service providers on a wide range of subjects including contraceptive use, sexually transmitted infections, reproductive cancers, and the sexual and reproductive health needs of different groups.
In a press release launching the partnership, ESC president Mary Short said the partnership means, "both professional bodies will provide support and expertise to each other with the aim of making reproductive health choices a reality".
HIV and SARS-CoV-2 symposium
The HIV Cure Research Center in Belgium is hosting a second symposium on HIV and SARS-CoV-2 (the virus that causes COVID-19). It will cover key aspects of SARS-CoV-2 and HIV cure research. The symposium will take place on 21 October and you can either attend in person (in Zellik, Belgium) or join online.
Liverpool Masterclass in Antiviral Pharmacology
The Liverpool Drug Interactions Group is hosting a free online workshop, the Liverpool Masterclass in Antiviral Pharmacology (LMAP), on 10 November.
Tailored to healthcare professionals, the masterclass seeks to improve patient care through educating participants on emerging topics in the clinical management of HIV and COVID-19, especially in relation to clinical pharmacology, management of drug-drug interactions and complex patient cases.
Coming soon: European AIDS Conference
As Dr Sanjay Bhagani explains in this month's feature, the 18th European AIDS Conference is taking place this month. It will be a hybrid meeting, with some delegates attending in person in London and others attending remotely.
NAM aidsmap is the official provider of scientific news reporting for the conference.
---
Country-specific news
England | New research suggests that England is on track to have diagnosed over 95% of people living with HIV by 2025. It would be an important milestone on the way to the target of eliminating HIV transmission by 2030.  
Estonia | Epidemiological research covering 2011-2020 has found that numbers of new HIV diagnoses in Estonia have stabilised. In 2020, there were 147 new HIV diagnoses, giving a rate of 11.1 per 100,000 people – the third highest in the European Union.
Ireland | An analysis of Irish print media between 2006 and 2016 has found that people living with HIV were often presented as reckless or morally deficient. Little attention was given to broader structural and social factors related to HIV transmission or to recent biomedical advances.
Italy | Access to emergency contraception is sometimes challenging when pharmacists object to dispensing it. In Italy, a mapping website has been set up for users to rate their experience of accessing emergency contraception anonymously, so others can access contraception quickly and easily.
The Netherlands | Hepatitis C has been almost eliminated as a health problem for people living with HIV in the Netherlands due to direct-acting antiviral treatment. Researchers found that only 29 people in the Dutch national HIV cohort still had chronic hepatitis C infection by the end of 2020.
Poland | A civil draft bill was recently filed in the Polish parliament by an anti-choice NGO, calling for a complete ban on abortions. It proposes criminalising abortion and changing the legal definition of a child to cover time from conception.
Romania | Activists warn that reproductive rights are being eroded in Romania. Over the past decade, public funding has been severely reduced leading to clinic closures, subsidies for contraception have been removed, and there are increasing reports of women being refused abortions.
Russia | A Russian HIV organisation has received reports that doctors in Russia have refused to vaccinate some people living with HIV against COVID-19. The organisation wrote to the Russian Health Ministry to highlight the cases of apparent discrimination and the ministry confirmed that people living with HIV should be vaccinated as a priority group.
San Marino | In the recent referendum in San Marion, 77% of votes were in favour of legalising abortion. The change will end one of the most extreme abortion bans in Europe. Legislators will now draft a bill to be voted on in parliament.
Slovakia | A draft law aiming to limit abortion access is once again being proposed in the Slovak Parliament, following several recent failed attempts to change the law. The proposals include extending mandatory waiting periods and banning public provision of information on abortion.