Welcome to the September 2020 Sexual Health & HIV Policy EUROBulletin.
Our eFeature in this edition is an interview with Professor Richard Harding. As part of a team of clinicians, researchers and people living with HIV, Richard supported the development of a patient-reported outcome measure for use in HIV care. We spoke to Richard about the need for the tool and the development process the team undertook.
This edition reflects the situation we all find ourselves in, balancing priorities in a pandemic. We share more research and advocacy around COVID-19, such as the Council of Europe's resolution on access to contraception and the latest research on COVID-19 and HIV. We also share the vital advocacy and research work that continues in spite of the pandemic. In the last few months, we have seen human rights under threat for women and LGBT people in Poland.
Other items to look out for in this edition include: research presented at the International AIDS Conference, surveys highlighting the impact of COVID-19 on LGBT people and community organisations, and a new PrEP in Europe webinar.
Not your copy of the bulletin? Click the link below to subscribe. 
---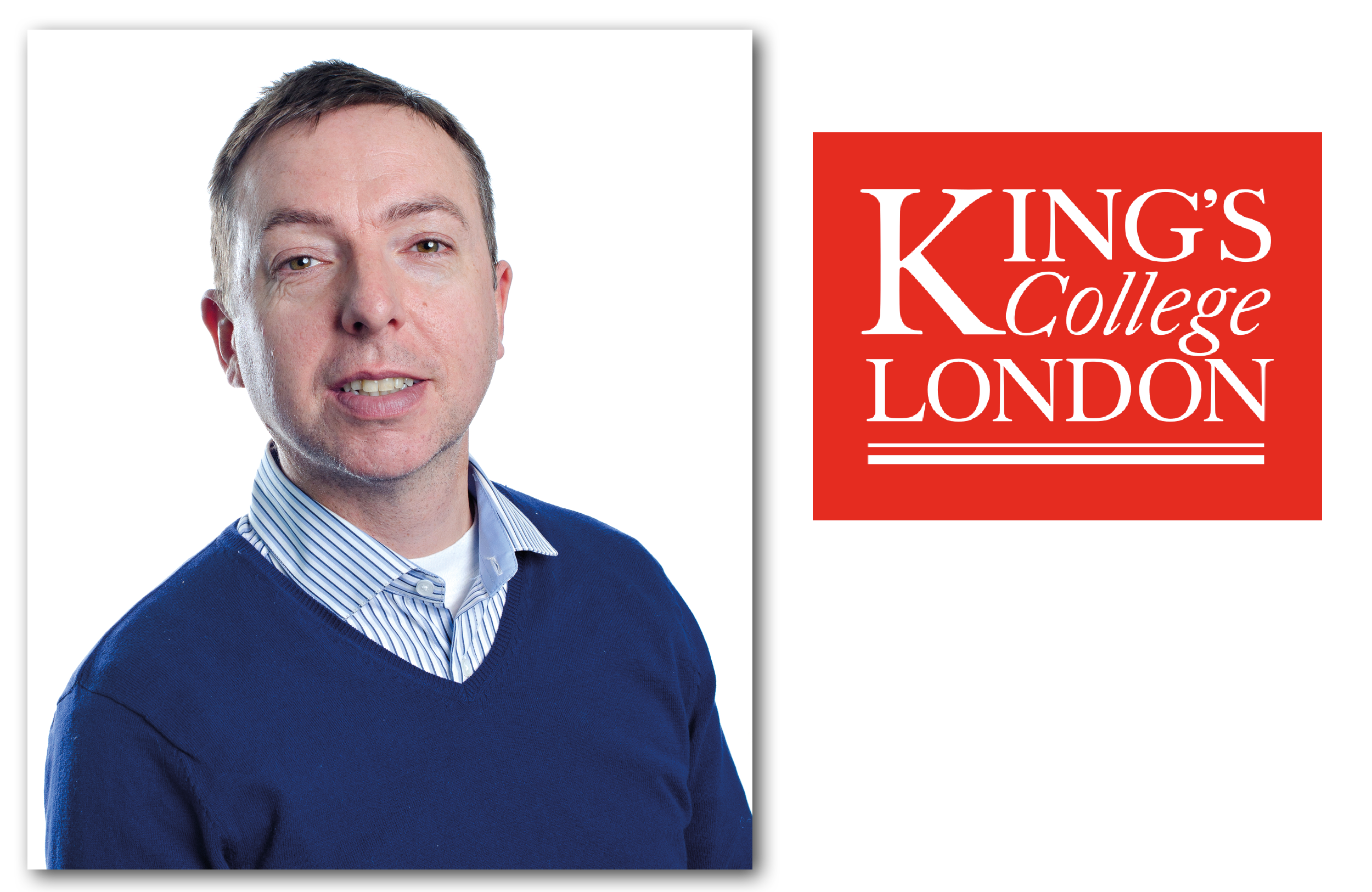 eFeature
A team of clinicians, researchers and people living with HIV has developed a 'patient-reported outcome measure' (PROM) for use in HIV care – the Positive Outcomes HIV PROM.
In this eFeature interview, we spoke to Professor Richard Harding at King's College London about the rigorous process used to develop the tool and how it can support clinical care by helping patients to express their needs.
---
Parliament & other European institutions
Resolution on access to contraception
The Council of Europe's Parliamentary Assembly has adopted a resolution calling for access to contraception to be maintained during COVID-19, and highlighting the importance of equality of access to contraception at all times.
It calls on members to consider access to contraception as an essential health service and to guarantee access to sexual and reproductive healthcare services without discrimination.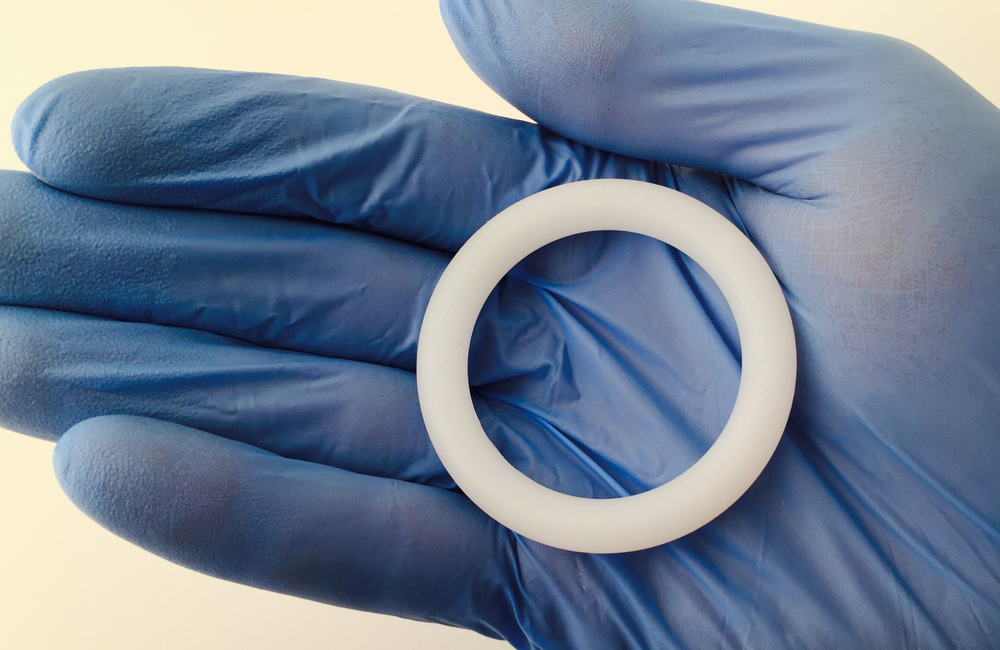 Progress on the vaginal ring
The European Medicines Agency (EMA) has announced a positive opinion on the use of a vaginal ring containing the anti-HIV medication dapivirine as an HIV prevention option. The ring releases dapivirine over 28 days.
The EMA's positive opinion should ensure that the ring, which has been in development for well over a decade should finally become available as an HIV prevention option for women in lower-income countries – primarily in Africa – by next year.
Zeda Rosenberg, Chief Executive Officer of the International Partnership for Microbicides (IPM), the non-profit organisation developing the ring, told NAM aidsmap that the ring should have a place among other prevention options. "Many women will either decide they do not want to use oral PrEP, find it gives them side effects, or may simply find access problematic," she said, "and experiences with contraception show some women prefer topical methods."
HIV prevention advocacy organisation, AVAC, hailed the announcement as a "major milestone for women's HIV prevention".
Committee for Medicinal Products for Human Use
At its meeting in July, the European Medicines Agency's Committee for Medicinal Products for Human Use (CHMP) also recommended an extension to the approval of Prezista (darunavir), a treatment for HIV. Prezista was previously authorised for use by adults, but the extension includes adolescents (aged 12 and over, weighing at least 40kg).
---
Evidence, data & research
Significant fall in unintended pregnancies over 30-year study
A study published recently in The Lancet Global Health reported the estimated incidence of unintended pregnancy and abortion around the world. It compared data from 1990-1994 with data from 2015-2019 and found a significant fall in unintended pregnancies globally.
Findings were grouped by region, with Europe and North America considered one region. Here, the unintended pregnancy rate declined by 47% and the annual average abortion rate declined by 63%.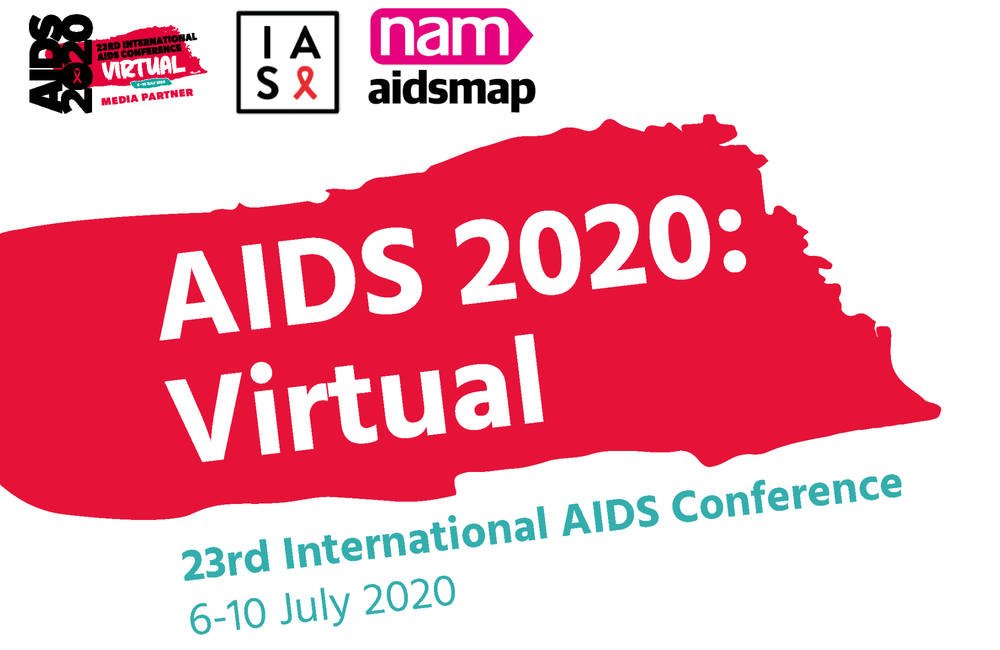 News from the International AIDS Conference (AIDS 2020)
The 23rd International AIDS Conference (AIDS 2020) took place from 6 to 10 July 2020. The conference was held virtually due to coronavirus. NAM aidsmap was an official scientific media partner for the conference. We published news reports on research presented to the conference and five summary bulletins, which are available in English, French, Italian, Portuguese, Russian and Spanish.
New data on chlamydia, hepatitis B and C in Europe
The European Centre for Disease Prevention and Control (ECDC) has published new annual reports using 2018 data on hepatitis B, hepatitis C and chlamydia.
For hepatitis C, 37,527 cases were reported in 29 EU/EEA member states, with ECDC finding no clear long-term trend. Information on routes of transmission was patchy, completed for only 21% of reported cases. In acute cases, the second most common route of transmission was sex between men (16%).
For hepatitis B, 30 EU/EEA member states reported 24,588 cases in 2018. The number of acute cases continues to fall, which ECDC says is likely to reflect vaccination efforts. Where known, the route of transmission for acute cases was most commonly attributed to heterosexual transmission (26%), and with transmission due to sex between men accounting for 14% of acute cases.
ECDC stressed the importance of testing, reporting on World Hepatitis Day that around four in five people living with hepatitis B and three out of four people with hepatitis C in Europe have not yet been diagnosed.
There were 406,406 confirmed cases of chlamydia infection, reported by 26 EU/EEA member states. ECDC reports that the overall trend appears to have remained stable in recent years, but with variations at country level.
Research on COVID-19 and HIV
Two studies relating COVID-19 mortality in the UK to HIV status have both concluded that having HIV raises the risk of dying from COVID-19, after adjusting for age and some other factors.
In a statement issued in response to the studies, the British HIV Association (BHIVA) and allied organisations (including NAM aidsmap) urge that the findings should be interpreted with caution, especially as due to limited figures and under-recording, the influence of other risk factors for COVID-19 mortality could be under-estimated.
The European AIDS Clinical Society (EACS) updated its statement on risk of COVID-19 for people living with HIV in August. It highlighted that half of the people living with HIV in Europe are over 50 and have other chronic medical conditions, which in themselves would increase their risk of COVID-related illness.
U=U in clinical discussions
Data from an international survey of people living with HIV show that while two-thirds have talked about 'undetectable equals untransmittable' (U=U) with a healthcare provider, one third have not had such a discussion.
A total of 2389 adults living with HIV and taking antiretroviral medication took part in the survey, with 25 countries in Europe represented (47% of respondents). The countries with the best scores were Switzerland (87%), Austria (84%) and Australia (80%).
In a commentary published separately, Dr Sarah Calabrese and Professor Ken Mayer call for universal U=U patient education to be recommended in clinical guidelines, incorporating U=U into clinical education, creating concrete tools that could facilitate conversations, and broadening public awareness through public health messaging.
---
Sexual health rights & advocacy
Rights under threat in Poland
There has been a series of horrifying news reports from Poland over the last few months. The rights of women and LGBT people appear to be under serious threat.
In Poland, the legislation on abortion care is already amongst the most restrictive in Europe. At the end of June, ahead of his re-election, the Polish President changed the criminal code to encourage severe prison sentences for doctors providing abortion care considered to fall outside the law.
In July, it was announced that Poland intends to withdraw from the Istanbul Convention, an international agreement on preventing and combatting violence against women and domestic violence.
The lead-up to the re-election of President Duda saw him dialling up anti-LGBT rhetoric and pledges, commenting, "LGBT is not people, it's an ideology." His comments and his re-election triggered demonstrations and protests, some of which resulted in multiple arrests and reports of police brutality and human rights abuses.
Multiple international organisations, including UNAIDS, have called on Poland to protect the rights of LGBT people.
On 14 September, LGBTI equality organisation ILGA-Europe submitted a legal complaint to the European Commission, together with two Polish LGBT rights organisations. Their complain relates to the so-called 'LGBT Free Zones', put in place by over 100 local authorities in Poland. By discriminating against LGBT people in this way, the complaint asserts that Poland is breaching European Council Directives and the European Charter of Fundamental Rights.
Civil society and abortion care during COVID-19
The International Planned Parenthood Federation European Network (IPPF-EN) has released a report showing the role its members have played in protecting access to sexual and reproductive health care, particularly abortion care, during the COVID-19 pandemic.
The role of civil society ranges from direct service delivery through to advocacy work. IPPF EN members reported adapting their services, using methods such as online counselling and mobile clinics. Additionally, 95% of members reported carrying out advocacy work during the pandemic, pushing for continued access to care, and in some cases making care easier to access.
Reporting violations of rights to the United Nations
ECOM, the Eurasian Coalition on Health, Rights, Gender and Sexual Diversity, has been supporting national partners to make submissions to the United Nations Human Rights Committee on rights violations based on sexual orientation and gender identity. Violations include the discrimination faced by gay and trans people in accessing health services.
---
Reports & resources
Impact of COVID-19 lockdown on LGBT communities
An international survey conducted via LGBT social media and dating sites shows that the measures introduced in response to the COVID-19 epidemic have had a significant impact on the health and economic security of a significant minority of respondents from the LGBT community.
Issues raised including difficulty accessing HIV treatment and HIV prevention services, as well as employment problems and food insecurity.
Global HIV update from UNAIDS
A new report from UNAIDS acknowledges progress made, particularly in expanding access to HIV treatment, but shows that the global HIV targets set for 2020 will not be met. It also warns that disruption caused by COVID-19 "risks blowing HIV progress way off course".
In western and central Europe, testing and treatment coverage is high, but the eastern Europe and central Asia region still faces serious challenges, with a 72% rise in new HIV infections since 2010, and relatively low levels of HIV prevention, testing and treatment coverage.
UNAIDS is now working towards the launch of a new global strategy.
Impact of COVID-19 on European HIV organisations
AIDS Action Europe asked its member organisations – including non-governmental and community HIV organisations across Europe – how the measures introduced to prevent the spread of COVID-19 were impacting their work.
Unsurprisingly, most organisations had made changes to service provision, stopping face-to-face services, providing services online and introducing new hygiene measures. Around half of organisations said they had been impacted financially, with further losses expected, and a significant minority, particular respondents to the Russian language survey, said they considered their organisation's existence to be at stake.
---
Treatment & service guidelines
COVID-19 and sexual medicine
The European Society for Sexual Medicine (ESSM) has curated a selection of interesting recent clinical research papers in the field of sexual medicine. Several of the papers relate to practising under COVID-19 restrictions in different countries.
ESSM has also highlighted the changes to sexual relationships during lockdown, changes to practising therapy, and changes in education and training for practitioners brought about or accelerated by COVID-19.
---
Policy development & guidance
The ultra-conservative network influencing Europe
The European Parliamentary Forum for Sexual & Reproductive Rights (EPF) has published a new piece of research on the ultra-conservative network working against sexual and reproductive rights, LGBT rights and women's rights. The report explores the history and origins of the network, its development and influence in Europe.
---
Campaigns & other news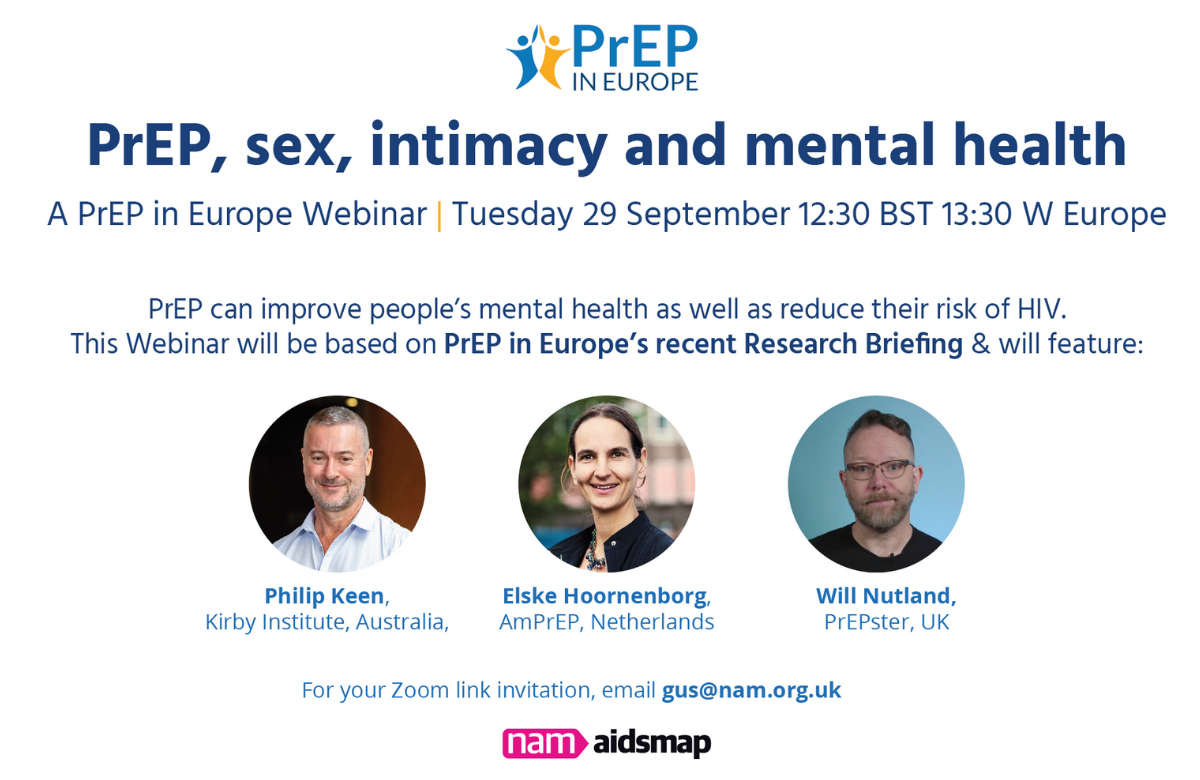 PrEP in Europe webinar
On Tuesday 29 September (1230 BST/1330 CEST) PrEP in Europe is holding a special webinar on PrEP, sex, intimacy and mental health.
The webinar will be based on PrEP in Europe's recent research briefing and will include presentations from:
Philip Keen, co-ordinator of the NSW HIV prevention Partnership Project, based at the Kirby Institute, Australia.
Elske Hoornenborg from AmPrEP, the Netherlands, which has just published findings in improved aspects of mental health in participants.
Will Nutland, co-founder of PrEPster, a grassroots PrEP education and advocacy project in the UK.
To get your Zoom invite to the webinar, email gus@nam.org.uk.
---
Country-specific news
England | An inquiry by the All-Party Parliamentary Group on Sexual and Reproductive Health (APPG SRH), a group of cross-party MPs and Peers, has found that women in England are facing difficulty in accessing contraception, in part due to budget cuts between 2015 and 2018.
France | A highly unusual case of someone recently acquiring HIV that was resistant to four different classes of antiretroviral drugs has been reported in France. The case is unusual not only because of the degree of resistance displayed by the virus, but also because it appears to have undamaged ability to replicate.
Hungary | LGBT groups have welcomed a landmark judgement from the European Court of Human Rights (ECHR) recognising the right of refugees to legal gender recognition. ECHR held that Hungary had breached its obligation to protect the right to private life by rejecting the application of an Iranian transgender refugee to have his name and sex marker changed officially.
Italy | The Italian government has published new guidelines on medical abortion, which have been hailed by sexual health advocates as 'a great step forward for reproductive freedom'. The guidelines remove some of the barriers to access, such as requiring women to stay in hospital for three days, and abortion will be available in more settings.
Montenegro | Montenegro has become the first European country outside both western Europe and the EU to legalise same-sex civil partnerships.
Scotland | HIV Scotland celebrates 'global win' as Facebook acts against fake cure posts.
Slovakia | The Slovak Parliament is currently debating draft legislation that, if adopted, would impose new barriers to accessing lawful abortion care, harm women's health and wellbeing, and undermine their decision-making and privacy.
Switzerland | The Swiss Interdisciplinary Group of Experts on Emergency (IENK) has published new recommendations for provision of emergency contraception (in German and French).
The Netherlands | A longitudinal study of mental health and substance use issues in gay and bisexual men and transgender women who took part in AmPrEP, the Amsterdam-based PrEP demonstration project in the Netherlands, found that some indicators of mental distress declined significantly after PrEP was initiated.
Ukraine | Initiatives delivered by non-governmental organisations (NGOs) have tangible benefits for the health of people who inject drugs in terms of HIV and hepatitis C prevention and engagement with HIV care in Ukraine, according to research presented to the 23rd International AIDS Conference. Clients of NGOs were more likely to have been tested for HIV, use condoms and sterile needles, receive opioid agonist therapy, and if HIV positive, be on antiretroviral therapy.
Wales | Following a three-year study, PrEP has become available as part of routine NHS health care in Wales.