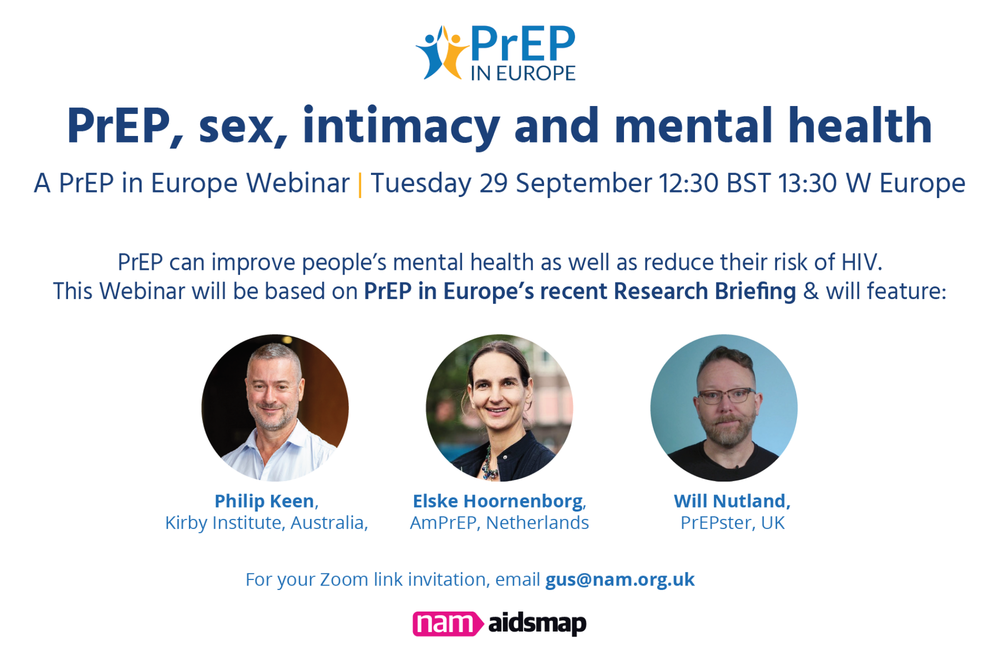 On Tuesday 29 September (12.30pm BST/1.30pm W Europe) PrEP in Europe is holding a special webinar on PrEP, sex, intimacy and mental health.
The webinar will be based on PrEP in Europe's recent research briefing.
The webinar will include presentations from:
Philip Keen, co-ordinator of the NSW HIV prevention Partnership Project, based at the Kirby Institute, Australia.
Elske Hoornenborg from AmPrEP, the Netherlands, which has just published findings in improved aspects of mental health in participants.
Will Nutland, co-founder of PrEPster, a grassroots PrEP education and advocacy project in the UK.
To get your Zoom invite to the webinar, email gus@nam.org.uk.