A round-up of the latest HIV news, for people living with HIV in the UK and beyond.
Detectable viral load despite good adherence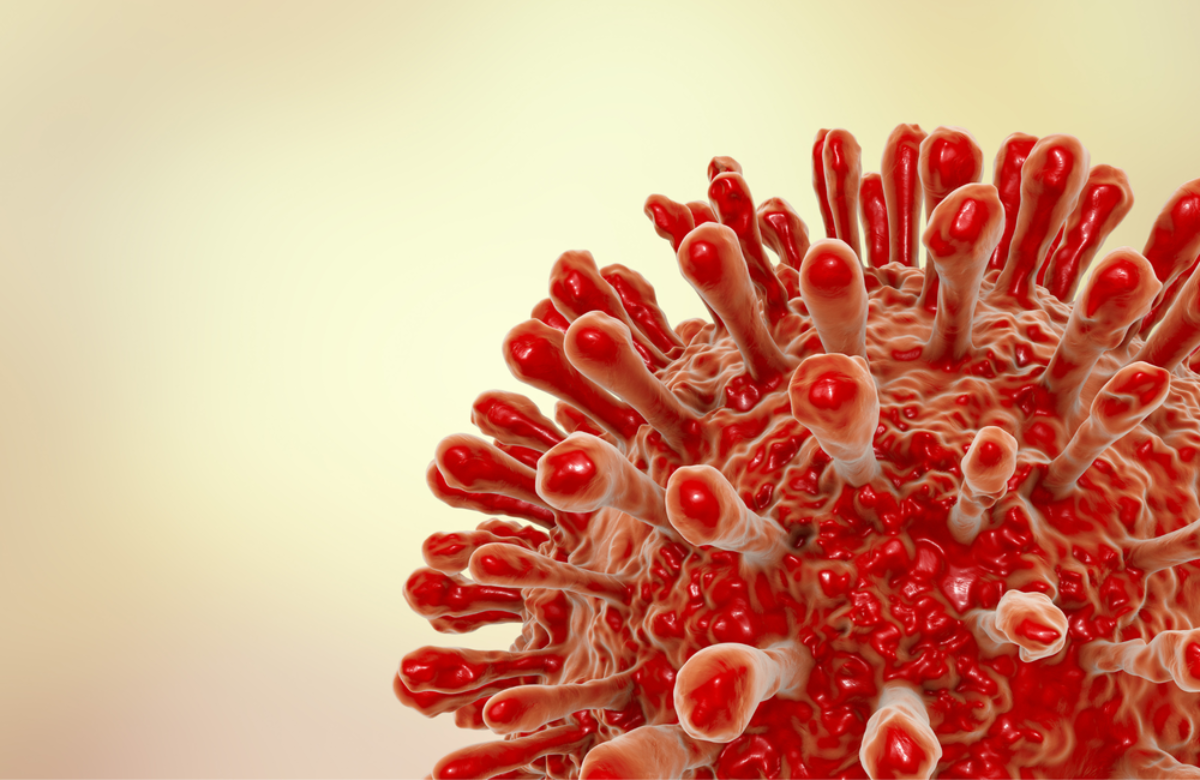 A group of US researchers have taken a deep dive into the HIV reservoir to understand why some people have a detectable HIV viral load despite not missing doses of their HIV treatment.
Their analysis focused on four individuals who had all been on treatment for a long time (between 8 and 27 years) but had persistently detectable viral loads. For three people, this was around 100, while one person had a much higher viral load of 3400. Despite this, all had stable CD4 counts above 600, which suggests that the virus in their blood was not infecting and killing new immune system cells.
All reported excellent adherence to their medication and there was no evidence of drug resistance. Their doctors had already tried making changes to their treatment regimen – such as replacing or adding extra drugs – without any noticeable effect.
It's thought that around 1 in 250 people taking HIV treatment might be in comparable situations. These cases can be difficult to manage and may lead to changes in treatment and the use of more complex regimens. Even after that, the virus may remain detectable.
The analysis suggests that the raised viral load is due to 'defective' viruses that are produced by cells in the HIV reservoir (the body sites and cells where the virus stays in hiding). Defective viruses contain genetic errors that make them less harmful. In the four people in the study, the virus particles responsible for the detectable viral load were mostly identical and contained defects in the same place. 
Although the scientists behind this study say that these defective viruses are not able to infect new cells, they still might cause harm in other ways. They might trigger inflammation – an unhelpful and overly strong response of the immune system to HIV.
The study may help explain cases of persistently detectable viral load that don't have another explanation – such as missed drug doses, drug-drug interactions, or resistance. But most healthcare facilities and laboratories will be unable to carry out the kind of detailed analysis that was done here. Also, scientists do not yet all agree on which defective viruses can be ignored as harmless and which ones can infect new cells.
It's also still unclear whether this type of detectable viral load affects 'Undetectable equals Untransmittable' (U=U). However, most people experiencing this issue usually still have a viral load of less than 200 copies, which means they cannot pass HIV on during sex. For those with higher viral loads, such as the person with a viral load of 3400, scientists are still not sure.
---
Undetectable = Untransmittable (U=U)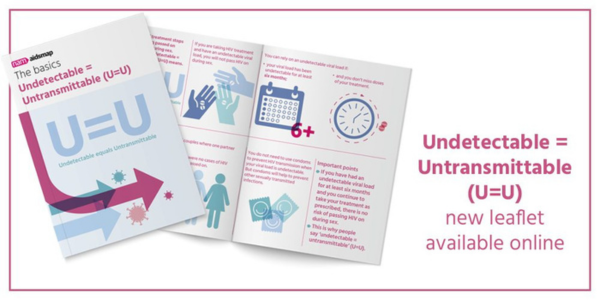 If you have had an undetectable viral load for at least six months and you continue to take your HIV treatment as prescribed, there is no risk of passing on HIV during sex. This is what is meant by 'undetectable = untransmittable' (U=U).
Find out more in our new, easy-to-read and illustrated page on aidsmap. An A4 printable version of this page is available on our clinic portal for members of our patient information subscription scheme.
---
COVID-19 and HIV medications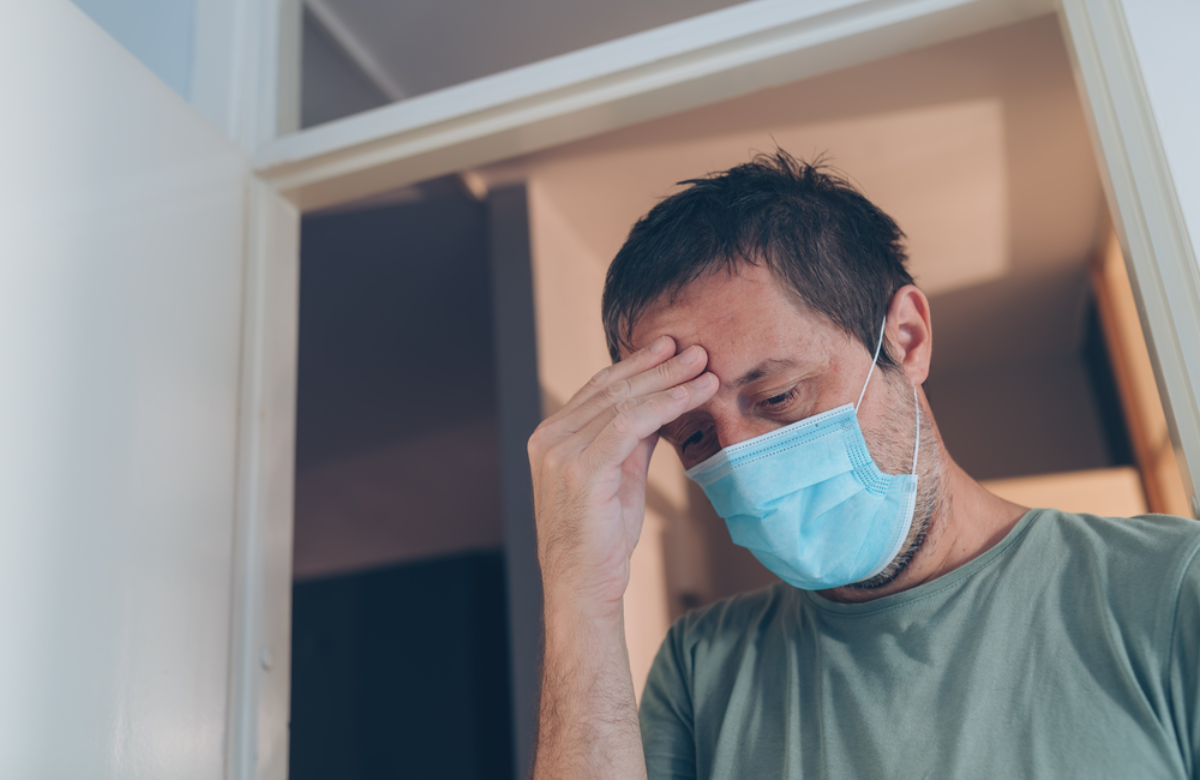 Although several previous studies have found that the widely used HIV medication tenofovir disoproxil was associated with lower risks of infection with the virus that causes COVID-19 or severe COVID-19, a new Dutch analysis reports that the HIV medication does not have this effect.
The researchers looked in detail at a database that includes almost all people treated for HIV in the Netherlands, including 2189 people who were diagnosed with COVID-19 while receiving antiretroviral treatment. There were 149 people who were admitted to hospital with COVID-19 and 29 people who died.
As in many other studies, the risk of severe COVID-19 was higher in people who were older, were not White, had more health conditions, had been living with HIV for longer, and had lower CD4 cell counts.
But the risk was not lower or higher with any specific antiretroviral medication, including tenofovir disoproxil. The researchers say this was because they were able to make statistical adjustment for all the other factors that affect the risk of severe COVID-19, such as age and other health conditions.
Other experts point out that even if an HIV medication did somewhat lower the risk of COVID-19, changing people's HIV treatment regimens is unlikely to be the most effective strategy (and could mean HIV treatment would be less effective). The first line of defence is vaccination against COVID-19. If infection occurs and there is the risk of severe disease, specific medications with stronger activity against COVID-19 should be used.
---
Life expectancy for people living with HIV
A person living with HIV has a similar life expectancy to an HIV-negative person – providing they are diagnosed in good time, have good access to medical care, and are able to adhere to their HIV treatment. 
Find out more in our recently updated page on aidsmap.
---
Psychological side effects of HIV medication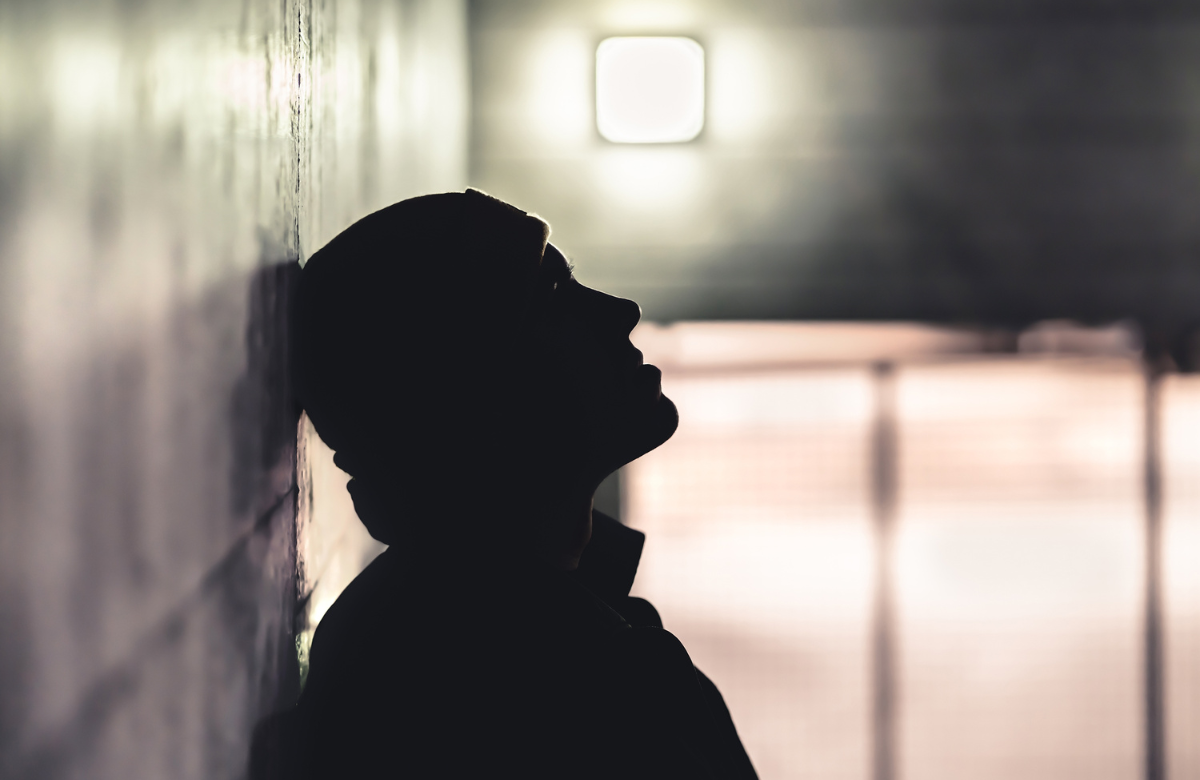 A recent study has raised concerns about psychological side effects of integrase inhibitors, the drug class which is the cornerstone of modern HIV medication regimens. Specifically, there is concern about an increased risk of depression and suicidal thoughts.
Integrase inhibitors include dolutegravir (Tivicay, also included in Triumeq, Juluca and Dovato), bictegravir (in Biktarvy), cabotegravir (Vocabria or Cabuneva), elvitegravir (in Stribild and Genvoya) and raltegravir (Isentress).
These concerns are not entirely new. The patient leaflets that come with many of these medications already list depression, abnormal dreams, and dizziness as side effects that can affect up to 1 in 10 people who take them. Suicidal thoughts and behaviours are listed as uncommon side effects, affecting up to 1 in 100 people who take some of these medications, particularly people who have had mental health difficulties before.
For most people, integrase inhibitors are safe and well-tolerated. In particular, they are generally thought to have fewer psychological side effects than efavirenz, the drug they have replaced as the mainstay of HIV treatment.
But a new review of the World Health Organization's side effects reporting database found that depression and suicidality were more commonly reported to occur after starting integrase inhibitors than any other type of HIV medication.
Most of all, this reminds us that these kinds of side effects can occur with integrase inhibitors. But some doctors are sceptical about the claim that the side effects are more common with this drug class. Since integrase inhibitors are generally viewed as safe and well-tolerated, people might be more likely to report side effects when they do occur. And also, that the data were collected at a time when people with previous mental health difficulties were encouraged not to take efavirenz, so were more likely to be on an integrase inhibitor instead.
If you start one of these drugs – or any other new medication – and notice side effects like these, it's important to discuss them with your healthcare team. Especially if you have had previous mental health difficulties, a change of medication might be considered.
---
Fight HIV Stigma at the World AIDS Day RED RUN!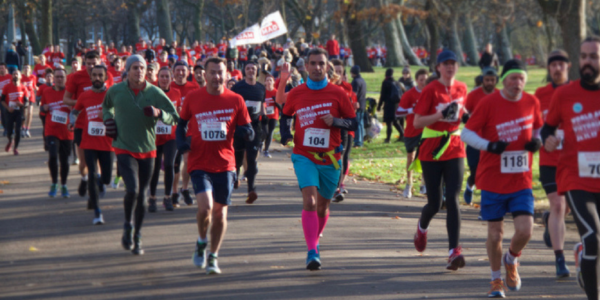 Join team aidsmap on Saturday 25 November 2023 for the World AIDS Day RED RUN in Victoria Park, east London. This annual 5km or 10km run (or walk!) is about fighting HIV stigma and raising awareness and vital funds to support HIV charities across the UK.
---
Statins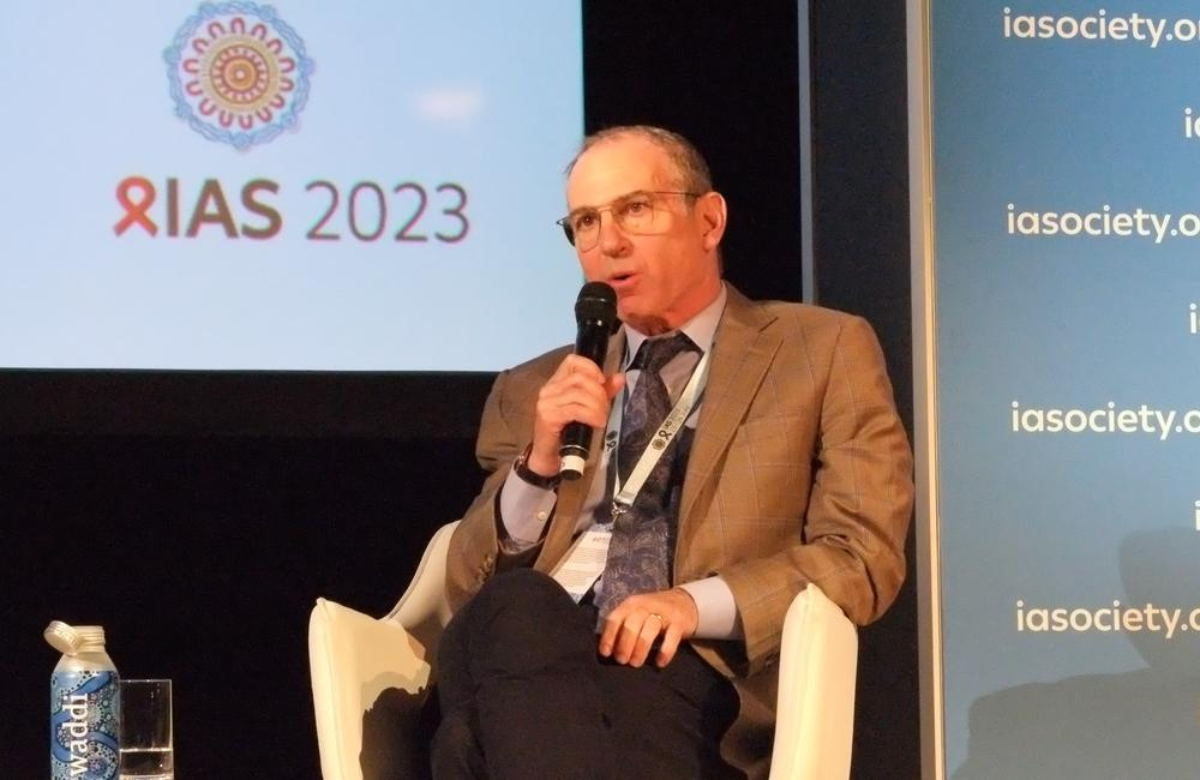 At this summer's International AIDS Society Conference on HIV Science (IAS 2023), the single study which is most likely to affect the treatment and care of people living with HIV was about statins.
These medications are commonly prescribed to lower levels of cholesterol (fat in the blood). They are also known to lower inflammation (which contributes to the increased risk of health problems in people with HIV). By reducing both cholesterol and inflammation, they reduce the risk of cardiovascular disease and outcomes such as heart attack and strokes.
Almost 8000 people with HIV aged 40 to 75 took part in the study. They were all assessed to have low to moderate risk of cardiovascular disease, so they are a group who would not normally be prescribed statins. The participants were more diverse than in many studies – around a third were female and a third were White, and they came from 12 countries in all parts of the world. Most were stable on HIV treatment with an undetectable viral load.
Half the people who took part were randomly assigned to take a statin tablet (pitavastatin) once a day, and half to take a dummy pill. The researchers measured the effect of the statin by recording the number of 'major cardiovascular events' – including heart attacks, strokes, angina, peripheral artery disease, heart surgery and death – over about five years. 
In 1000 people taking the dummy pill, there were 7.3 major cardiovascular events each year. In 1000 people taking the dummy pills, there were 4.8 events. That's a 35% reduction.
Put another way, the researchers estimate that 106 people with HIV would need to take the statin to prevent one major cardiovascular event. Among people who are assessed to be at higher risk of cardiovascular disease, fewer people would need to take the statin to have the same benefit.
The benefit was consistent for men and women, across ethnic groups, across most regions, with any CD4 count, and with either high or low cholesterol levels at the beginning of the study.
Guidelines will likely change to recommend statins to more people living with HIV as a result of this study.
---
Top news stories from IAS 2023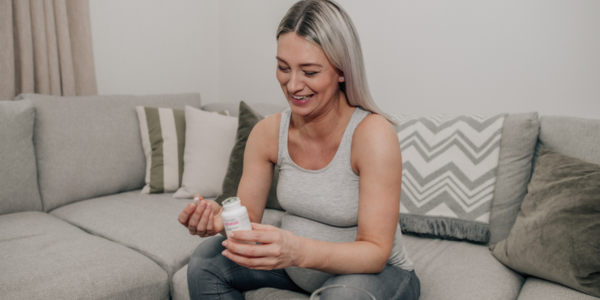 The 12th International AIDS Society Conference (IAS 2023) was held in Brisbane, Australia, in July. NAM aidsmap was an official scientific media partner for the conference. 
We've put together round-ups of the top 5 stories presented at IAS 2023 on HIV treatment, co-infections and co-morbidities, PrEP, and HIV in Africa and in Asia.
---
Editors' picks from other sources
The PrEPVacc trial is testing two vaccines alongside two forms of pre-exposure prophylaxis (PrEP) to test vaccine efficacy while offering protection to prevent the spread of HIV. African-led and co-ordinated out of Entebbe, Uganda, its success could mark the start of a new phase of vaccine development.
A large care organisation terminated without notice a contract concluded shortly before, because of HIV infection. The patient considered a complaint of discrimination but died a few weeks later.
A 54-year-old man from Germany has been cured of HIV and leukaemia after years of treatment. Deutsche Welle visited him to talk about his long journey to recovery.
The door of a nightclub can be a scary place for the queer community, but especially for people living with HIV.